Techno / Trance / Goa / Drum'n'Bass / Jungle / Tribal / Trip-Hop
Edit (10788)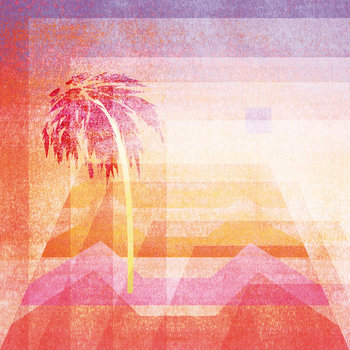 Artist:
Fabio Orsi
(@)
Title:
Sterminato Piano
Format:
12"
Label:
Backwards
(@)
Rated:
This new release by Fabio Orsi, according to the press notes, marks his return to Puglia after 8 years in Berlin and this is graphically symbolized by a colorful cover by Mastereaster while his most recent release were mostly tied to black and white pictures by Orsi. The chromatic change is matched by a musical form where the danceable aspect is particularly noticeable and, apart from the field recordings, all the sound elements are from synth and sequencer.
The A side, "Amai il Vento", is introduced by rhythmical, and vaguely minimalistic, piano line that hypnotizes the listener while sharp resonances evolves in the background; the small variation in every iteration creates a sense of movement, in the second part of the track, that introduces a lead line in the foreground which slowly is integrated in the rhythmic framework closing the track. The B side, "Sopra la Terra", starts as a classic ambient track in a suspended way while the main synth loop slowly fade in and introduces a beat with a vaguely oriental feel; at the end of the introduction begins a part of juxtaposition of elements until an hypnotic loop is established under a changing beat.
The linearity of the tracks reveals the influence of certain kosmische musik as he cites certain synth sound and the structure has those sense of progression under the apparent repetitiveness of the sonic cells that reveals a writing behind it, not a mere repetition of a phrase relying on timbre. It could be appreciate by a wide range of listeners. Recommended.
Techno / Trance / Goa / Drum'n'Bass / Jungle / Tribal / Trip-Hop
Edit (10780)
Artist:
Sascha Funke & Niklas Wandt
Title:
Wismut
Format:
12" vinyl + Download
Label:
Multi Culti
A collaboration openly contrived by A&R rather than pitched as a musical love story, this collaboration between techno stalwart Sascha Funke and multi-percussionist Niklas Wandt is the confident sound of two professionals who can roll out laidback, jazzy and slick mid-tempo house work with their eyes closed. The result is a four-track EP of long steady grooves, measured progressions and all the right bits in all the right places. Organic percussion sounds meet light techno kicks and claps while some sometimes bizarre-sounding melodic elements wander quite freely over the top.

The opening couple of tracks feature spoken-word German vocals which, more by association than design, evoke thoughts of 80's experimental and industrial, and very predictably Kraftwerk of course, particularly with the lo-fi stylophone-esque melody of "Die Sage" and the rhythm pattern which opens up "Lobotomie", before "Umarmung Aus Holz" seems to put more emphasis on the modern production touches instead, with its wandering and pitch-shifting ghostly pads. "Fur Die Paar Heller" is the highlight for me, the longest track that draws out a pattern of gradually increasing urgency that's beautifully well handled, and which adds slightly more sci-fi synth noises into the mix, before a nicely odd and very assured near-silent breakdown.

A very steady EP built from regular perspiration rather than inspiration, it's certainly a product of quality, excellent music to walk to.
Artist: FYI Chris ft. DJ Morris
Title: Songs About People's Feelings
Format: 12" vinyl + Download
Label: Toy Tonics

I'm going to stick my neck out here and suggest that "Songs About People's Feelings" isn't about people's feelings, other than the specific feeling of wanting to dance. This is deep house music built from steady kicks, clean low basses, short melodic and atmospheric patterns and the odd decorative snippet or sample. Short phrases like the words "it's okay to escape" that repeat in "B Glaser" don't really qualify as a deep psychological study of people's feelings- but you can definitely dance to it.

DJ Morris appears on "Encounters", which starts out as though it's going to be a full-on spoken-word-narration house record, but then wanders into deeper territory, cutting up the conversation into short breakdown pieces and peppering light synth stabs around over a sweet kick sound.

"Flat Psych" is a simple one-groove affair with nice measured use of a vocal-ish melodic loop over rolling, fairly Belearic beats. Despite its name "Just Atmosphere" is one of the more complex pieces, with a jazzy organ sound getting twisted and glitched playfully over a marginally more industrial beat (and an ending that will trip up DJ's not paying attention).

And with the name "FYI Chris feat DJ Morris", in case there are any Brits who might for a moment have wondered if controversial DJ Chris Morris was involved- I'm pretty confident he's not.
Artist:
Yani Ani
Title:
Yalla Bo
Format:
12" vinyl + Download
Label:
Unterman
Yani Ani's debut EP on Unterman is a fairly casual and confident affair, taking fairly relaxed beats and organic, natural-sounding guitars and synths into fairly simple, mid-afternoon-slow-dance friendly instrumental grooves.

The title track is a fairly simple affair, relying on a slightly Peter Hook-style guitar riff over a steady house beat for an enjoyable, semi-lo-fi pattern that works, without wowing. The D.Y.O.R. remix of that track is the highlight for me, precisely doubling the length of it and adding a bunch of dynamism and rhythmic energy that makes it shine. The gentle one-chord synth patterning of "Ohevet" is nicely mesmeric, while as the name suggests "Hectic Living Rhythm" is the most urgent-sounding of the set, with a slightly faster BPM and some active bongos adding a bit of breadth.

It's a steady debut, neither a record-breaker nor a ground-shaker but a winner for people who like their mellow house with just a little bit of guitar in it.
This is the first time I've reviewed a towel, and unsurprisingly, ChainDLK's system doesn't list "towel + download" as a known music format, but that's what this is- a limited edition hand towel, where the download code has been printed onto the washing instructions. As a promo item I only received the MP3s, not the actual towel, so sadly while I would like to comment on the quality of its fabric, its absorbency and its resilience to frequent washing, unfortunately I can only comment on the music.

The music that's reminiscent of towels. Specifically, large beach towels draped across sun loungers by a pool which you relax on while a DJ plays a steady and relaxing selection of steady, light electronic house which is kicky enough to dance to but melodic enough to wash over you if you prefer. "Dreams" epitomises this, even adding some birdsong for good measure, with a gentle hummable melody, while "Eurostar" is obviously intended to imply more of a travelling theme yet mood-wise it certainly leaves you inclined to sit back and let other people do the work.

"Pool Shark" refers to a different kind of pool, of course, with the EP's only vocal sample, a spoken-word affair which is, like the track itself, slightly sleazier than the rest, while "Prelude" is just a touch more dramatic, with a nice building, synthwave-ish intro that will serve as a great set-opener for just a hint of the music-storytelling intro that the title suggests, without going too ostentatious.

A velvety sonic towel of gentle house, certainly not too musically threadbare.