Artist:
Yani Ani
Title:
Yalla Bo
Format:
12" vinyl + Download
Label:
Unterman
Yani Ani's debut EP on Unterman is a fairly casual and confident affair, taking fairly relaxed beats and organic, natural-sounding guitars and synths into fairly simple, mid-afternoon-slow-dance friendly instrumental grooves.

The title track is a fairly simple affair, relying on a slightly Peter Hook-style guitar riff over a steady house beat for an enjoyable, semi-lo-fi pattern that works, without wowing. The D.Y.O.R. remix of that track is the highlight for me, precisely doubling the length of it and adding a bunch of dynamism and rhythmic energy that makes it shine. The gentle one-chord synth patterning of "Ohevet" is nicely mesmeric, while as the name suggests "Hectic Living Rhythm" is the most urgent-sounding of the set, with a slightly faster BPM and some active bongos adding a bit of breadth.

It's a steady debut, neither a record-breaker nor a ground-shaker but a winner for people who like their mellow house with just a little bit of guitar in it.
This is the first time I've reviewed a towel, and unsurprisingly, ChainDLK's system doesn't list "towel + download" as a known music format, but that's what this is- a limited edition hand towel, where the download code has been printed onto the washing instructions. As a promo item I only received the MP3s, not the actual towel, so sadly while I would like to comment on the quality of its fabric, its absorbency and its resilience to frequent washing, unfortunately I can only comment on the music.

The music that's reminiscent of towels. Specifically, large beach towels draped across sun loungers by a pool which you relax on while a DJ plays a steady and relaxing selection of steady, light electronic house which is kicky enough to dance to but melodic enough to wash over you if you prefer. "Dreams" epitomises this, even adding some birdsong for good measure, with a gentle hummable melody, while "Eurostar" is obviously intended to imply more of a travelling theme yet mood-wise it certainly leaves you inclined to sit back and let other people do the work.

"Pool Shark" refers to a different kind of pool, of course, with the EP's only vocal sample, a spoken-word affair which is, like the track itself, slightly sleazier than the rest, while "Prelude" is just a touch more dramatic, with a nice building, synthwave-ish intro that will serve as a great set-opener for just a hint of the music-storytelling intro that the title suggests, without going too ostentatious.

A velvety sonic towel of gentle house, certainly not too musically threadbare.
Techno / Trance / Goa / Drum'n'Bass / Jungle / Tribal / Trip-Hop
Edit (10742)
After taking a step towards chin-stroking home listening with his excellent (but slightly over-indulgent) "Sight Seeing" album earlier in the year, Ripperton has put out a 4-and-two-halves-track instrumental 12" which keeps thinks thoughtful but turns firmly back towards DJ's and the dancefloor.

A1 "Real Smile Fades" is a gentle and bright-sounding simple house number with an endearing soft bassline, a mood that's revisited in the equally dream-like B1 "See You Yever" which adds a nice line in jazzy keys.

A2 "Abandon" is a little harder and grittier, a fairly timeless and relentless light techno workout which sticks firmly to one groove and nails it, while B2 "One Day OK, One Day Not" is the quirky one of the pack, sampling gospel singing warm-up and audience claps and pulling the tambourines and claps into a nice walking rhythm that runs alongside a stepping melody that feels like somebody was making it up as they go along.

It's described as a six-track release but the final two tracks, B3 and B4, are something of an oddity- both under two minutes long, both little unfinished grooves that form sweet DJ tools that fade out long before their full potential is realised.

A warm and lovely bit of instrumental house with a nice sincerity to it.
Techno / Trance / Goa / Drum'n'Bass / Jungle / Tribal / Trip-Hop
Edit (10737)
Artist: Pin Up Club / Conga Fever
Title: Zehn
Format: 12" vinyl + Download
Label: Mireia Records

This is a shared release, with Pin Up Club offering up "Dilapidated", with the original and two remixes, and Conga Fever offering up "Chihuahua", with the original and one remix, making a strong half-hour bundle of laidback instrumental house that's got shades of electro.

"Dilapidated" ticks along around 120bpm with a mellow, synth-bass driven groove that's quite jazzy. The Lauer remix adds a degree of drama and ups the synthwave just a touch, while the RSS Disco's playful synth guitar leads a version that's more lightweight and relies on the simplicity of the bass for its appeal.

"Chihuahua" is in similar territory, a nice perky walking groove with a strangely infectious high-pitched slightly squeaky melody that's rather feel-good. As with the remixes of Pin Up Club, the remixes don't fall far from the tree, with the Jacob Korn remix sticking with the same basic groove and making the whole thing a bit clappier and synthwave-ing it up just a touch.

A steady, middle-of-the-set and arguably middle-of-the-road collection of relaxed instrumental synth-house with a nice fuzzy warm feeling that's hard not to like.
Techno / Trance / Goa / Drum'n'Bass / Jungle / Tribal / Trip-Hop
Edit (10727)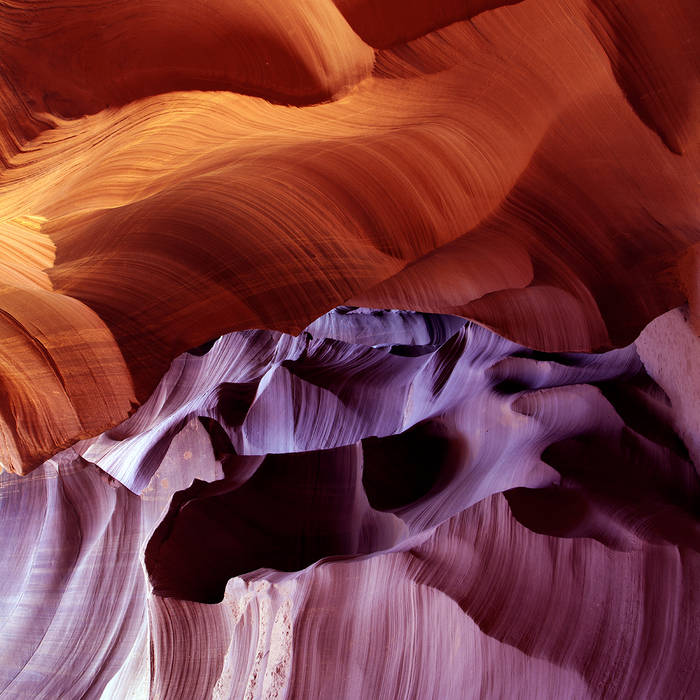 Artist:
Jakob Thiesen
(@)
Title:
Equinox
Format:
Download Only (MP3 + Lossless)
Label:
self-released
BUY from
HERE
Toronto, Canada has an answer to Detroit techno, Jakob Thiesen via his new full-length excursion, Equinox. Sometimes dogmatic and robotic, sometimes skirting the nocturnal or electro funk-driven side, but always muscular and heavy-duty yet dance-floor friendly. Vestiges of ethno-styles haunt this work such as reggae-calypso and Afro-tech, other parts have a filtered, near-submerged-in-water quality that recalls Homework-era Daft Punk or the sublime music of Berlin's Porter Ricks. Equinox is not so much to be listened as submitted to. "Projector" is a nocturnal-tech excursion that starts off with a series of filter effects that shifts into kaleidoscopes of layered melodies and textures and more varied beat intensities—more like a boat tour of people on a shoreline launching fireworks than a focused thesis on a conventional song—morphing between melodic techno and dogmatic house. "Ratchet" (perhaps named after the Transformers medic?) is the more funk-driven track here, more at home at a robo-cantina out of the animated series, Droids. "Observatore" opens dreamily with swirling tones that builds into deep, elegant futurist techno with interplaying melodies—close listens yield complex details but the details work in a kind of harmony that seems deceptively simple. Title track, "Equinox" evokes Kelly Hand's work, but there are some textures that bridge the piece closer to melodic techno with melodies and tones at home in a Juan Atkins track. Opening with "Linear", which has a lovely momentum to it that coasts along with filters and textures that slings the listener to the immersive world of "Equinox", overtones of mystery. "Quadelay" and the title track, "Equinox" are perhaps the most Detroit pieces on this repertoire with its muscular, industrial-strength beats and whirrings and metallic textures at home in a mecha factory, this bleeds well into "Eclipse Submerge" which has nice ricochet and laser gun-like sounds that evoke a conflict at a space docking station. "Market Force" is the sole ambient piece that sounds like an analog recordings of field sounds, run through filters, heavily psychedelic with an aortic pulse that courses through. Detroit Techno is alive and well and living in Toronto, or so Jakob Thiesen's tech-excursion, Equinox, will have you believe; 3AM adrenaline-rush inducing-imagination sparking, mind-rushing, soul catapulting techno.