Techno / Trance / Goa / Drum'n'Bass / Jungle / Tribal / Trip-Hop
Edit (8096)
Artist:
Famine
(@)
Title:
Anachronisms
Format:
CD
Label:
DTrash Records
(@)
Rated:
My last encounter with Famine was on his 2010 album, 'Nature's Twin Tendencies'. I must say that 'Anachronisms' is quite a change, and at first I thought, not for the better. 'NTT' had just so much 'in your face' programming that it was overwhelming, and recently revisiting it (for comparison's sake) did not change my opinion. It's an awesome, relentless album melding breakcore, IDM, glitch, electro, techno-industrial, you name it into a crazy, delirious trip you won't soon forget. 'Anachronisms' is not nearly as bold, and it took me half a dozen listenings to get into it. Written in the alleyways of Winnipeg (where Marty Famine is based) in the Autumn of 2012, the album initially struck me as cold, techno-trance breakcore in comparison with what I'd previously heard from him. Ambiences and synths are downplayed; beats are in the forefront; melody hardly exists; everything seems, well'¦smaller'¦less.

Actually, that's really not quite the case at all, when you listen to the album with phones, which I didn't at first. There's a subtlety at work here that won't be obvious on the first few listenings. With the beats so upfront you can't grasp that right away. First track 'Tablecrasher' is so jarring one can't help but be disoriented. Beats and sounds collide with an unfathomable timing pummeling you again and again and again. I have no earthly idea how it was put together. After that, it becomes a little easier to navigate Famine's terrain, although still often a challenge. Beats are contorted, distorted, manipulated and mixed with elements of god knows what to propel you through Famine's alien landscape of tech-mech madness. The ambiences are the most subtle elements of the compositions, easily overshadowed by the bodacious beat programming, which is more elaborate than you could imagine. Plenty of rhythmic effluvia is also in play, beyond the beats. There is one track ' 'Salbutimol' that could almost be considered jazz in form with kind of an abstract melody that's very intriguing. Maybe future-future jazz. The last two tracks ' 'Filmstrip' and 'Filmstrip' (Valence Drakes Remix) are a radical departure from the rest of the album. Comprised largely of processed, cut-up manipulated voices (with some other electro-acoustic elements), the little rhythm in it seems incidental and more for effect. It comes across as quite hallucinatory and experimental. The remix seemed like an underwater version of the original, filter-suppressing a lot of the elements with some warping techniques, bending stretching and shaping employed. Perhaps this is a logical extension and fitting conclusion to 'Anachronisms'.

I still like 'Nature's Twin Tendencies' better than 'Anachronisms' but it's obvious that Famine has refined his technique on this album as well as progressed into something more cohesive. For some, this may be 'just the droids you're looking for'.
Artist:
Kouhei Matsunaga
Title:
Drawings
Format:
7" + Book
Label:
Fang Bomb
(@)
Rated:
Berlin-based Japanese composer, sound artist and illustrator Kouhei Matsunaga aka Koyxen Mattsunagnen seems to have constructed a bridge between his two main skills, the one with drum machines, laptop and synths, which has been extensively rubbed on an impressive number of remarkable collaborations (Merzbow, Asmus Tietchens, Sean Booth from Autechre, Mika Vainio and so on) and a number of very good releases on well-known labels such Raster-Noton, Skam Records, Mille Plateaux, Wordsound, Tigerbeat6, Important Records and PAN and the one with pencil, which has been exhibited for some cover artworks. Curvy black lines got plaited into settings where naked women, deformed suitors, ephemeral figures, donkeys, fowls, sketched birds and other animals come to light from mainly empty spaces. The connection with music on the attached 7" vinyl are strictly related to the suggestions it can inspire: for instance you could imagine that the rhythmical patchwork that Kouhei assembled on the initial "7" could emulate the movement of a pigeon's neck while some syncopated bleeps could come from the garrulity of a hungry seagull, the following technoid dub on "632_" sounds like cheeping over sinuous downy (and somehow feminine) sonorities or the final "540" could let you imagine an electronically-treated coalescence of twitters where the almost mechanical step of crumbled percussions could let you think about bird's act of ransacking into a cup of birdseed. A certain dadaist pulsating vein bonds Matsunaga's binary codes.
Techno / Trance / Goa / Drum'n'Bass / Jungle / Tribal / Trip-Hop
Edit (8080)
Artist:
Lady Maru
(@)
Title:
My Secret
Format:
Download Only (MP3 + Lossless)
Label:
Deep Strips
(@)
Rated:
On this palatable digital tidbit, Rome-based dj and producer Lady Maru, one half of the project Trouble vs Glue, which got already introduced on this zine, properly goes deeper and deeper than previous cheeky stuff and delivers an intriguing and somewhat daydreaming assay of techno-spotted indie-disco. The initial title-track "My secret" seems to groom some nicely candied past stages of (mainly) German tech-house - I could quote some stuff that came from Playhouse or Klang Eletronik such as the very first stuff by Villalobos, Rework, Roman Flugel - where fingersnaps, electronic peppy pinches, slight bongo drums could cause automatic euphoric dances before she begins to bubble deep-house sonorities. The deep-house and almost lush venations are more clearly throbbing on the following two tracks, but whereas she intersects them by means of waving electronic buzzes and frisky drumming on "Out Of Time", the final "The End" revolves on more concise and impactful disco flourishes, roaring kicks and soapy saturations.
Techno / Trance / Goa / Drum'n'Bass / Jungle / Tribal / Trip-Hop
Edit (8078)
Artist:
Julian & Der Fux
Title:
Hin Und Weg
Format:
MCD (Mini CD)
Label:
Jhruza
Rated:
After the Ken Hayakawa collaboration on the EP "Uber Den Dachern", Julian & Der Fux are back with a batch of new songs gathered in the new EP "Hin Und Weg". During the last year, the duo did different gigs in clubs and had the chance to experiment on the audience their songs. The opening of this new release is "Without You" and it's the first with English lyrics. Musically, it moves between seducing house/electro atmospheres with a great attention on arrangements (as you can hear, the rhythm part is formed by a multi-layered web of tiny arpeggios, acoustic guitar pickering, piano chords that added, to the 4/4 beat structure, create a great effect). The main track is present with two versions, "Radio Edit" and a longer one. It is a nice song but in my opinion it doesn't succeed into coupling the awesomeness of the opening one as it moves between the same riff and the same atmosphere. "Magic String" is an instrumental which creates a suspension effect thanks to its melancholic touch. "Unglaublich", like "Hin Und Weg" and the following "Durch Die Stille", is a nice one but it's like a rocket ready to go which you won't see flying. It's strange to say this, but the fact that "Without You" had a richer arrangement and a wider atmosphere made the other songs look a bit weak even if they aren't. This effect will fade away after different spins, so don't be afraid. Check it with your own ears here http://jhruza.com/hin-und-weg/.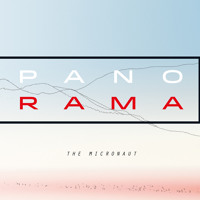 Artist:
The Micronaut
Title:
Panorama
Format:
CD
Label:
Acker Records
Distributor:
Kompakt
Rated:
Stefan Streck is the guy behind the Micronaut monicker and "Panorama" is his second album which comes after "Friedfisch" that has been released back in the 2012. On "Panorama" we find thirteen new tracks that already at a first listening, to me, sound more focused and efficient. On this one the tracks succeed into balancing melodies, atmospheres, rhythms and vocals (here as guests you'll find Arpen, Maria, Moritz Fasbender and Flipstar) and they convinced me at a first listening. If with the term "micronaut" Stefan was meaning a mix of micro and astronaut, that I read like a sort of traveller of tiny rhythms, sounds and atmospheres, well, this time to that term we have to add melody, because each track has layers of melodies which help a lot to get the listener acquainted to his music and to enjoy it immediately. Moving his sound between, electronica, dubstep, house, techno, electro and a bit of dub (like on "Light On The Scene") "Panorama" sounds perfect for whom loves lush atmospheres, rich sounds palette, upbeat rhythms and I think that it really fits well the catalog of its distributor Kompakt.