Techno / Trance / Goa / Drum'n'Bass / Jungle / Tribal / Trip-Hop
Edit (7274)
Have you ever seen a hyetograph or those maps of weather forecasts with the distribution of rainfall over time? If so, you could have noticed that most of them show different coloured areas whose chromatic spectrum ranges between pale blue (normally representing light drizzle) and red or purple (associated to heavy thunder showers), but I remember a 3-years old boy who made me laugh after he asked myself if those maps meant to say the sky was going to become flushed with purple! When I read the title of this good selection on appreciated French label IM:Ltd, named after the first song by talented Berlin-based producer Es.tereo, I immediately thought about that funny and innocent remark and I cannot but fall into a reverie related to atmospheric disturbances, even if the amazing tracks which have been included in the selection could be meant to bring your imagination somewhere else! The clicks on frothy ambient and dub sounds, rushing percussive spurts and organic catches on the above-mentioned title-track easily flows in the following "Transition" by French dj and producer Stephane Vallini aka Gunston, who speeds this mental enzyme up by means of a nervous hi hat, a deep rolling bass, a suspensive sonic blasting gelatin and eerie vocals, while the second disc starts with "Ellipse", a contagious track by Ukranian lone wolf Hibea, who ensnares the listener with mindblowing sparse drumming, catchy claps and clocks and an entrancing mysterious atmosphere, and ends with the sentimental crystalline breeze of the breathtaking "Above Time" by the talented and (artistically) incontinent Russian producer Dmitry Kuzmin aka Nuage, that you could associate to a kiss under a downpour in order to reprise the previous meteorological reverie. After such a reprise, I could associate Gerwin's "Lonely" - the first of the two bonus tracks for buyers of the digital release -, whose vocals recalled Goldie's ones on his notorious masterpiece "Mother" to me, to extremely corrosive acid rains whereas "In This Life" by Belgian producer Atmospherix could be the perfect setting for a brisk walking over pools and puddles in search of the rainbow's ends!
Techno / Trance / Goa / Drum'n'Bass / Jungle / Tribal / Trip-Hop
Edit (7271)
image not
available
anymore
Artist:
Spank Protest
Title:
Anti-Orgasm
Format:
12"
Label:
Noise Manifesto
Rated:
Paula Temple started in 2002 with the album "The Speck of The Future" on the Materials label and since then she appeared on different labels and she ran her own radio show Virtual Future Music, which won an award with BBC Radio One. She also co-developed the innovative live performance midi controller MXF8. Now she's back with the electronic producer and vocalist Stefanie B. under the Spank Protest moniker and they deliver on the Noise Manifesto label their first single "Anti-Orgasm". You'll be surprised to know that the main track is a cover of a Sonic Youth's track originally released on their 2009 Matador album "The Eternal". Being Sonic Youth a noise post rock band, you can imagine that this new version has very little to do with the original. Probably Paula and Stefanie took the squared hypnotic rhythm of the original tune as reference for their track and then built around it their idea of alienation. Now we have 4/4 obsessive beats, bouncing bass lines, light synth waves and repetitive synth stabs helping the detached and lightly treated vocals. The effect is good and the track could work really well on a sweaty dance floor. On side B, we have "Ask Yourself", a track which has a similar sound palette compared to the first one but it's too focused on the acid/hynotic effect created as we have three main elements which have been mixed and treated: the voice declaiming the title, the bouncing drum and the acid synth stabs. Nice techno single, good to party with. It will be released on early December. P.s. Digital version has also a four minutes radio cut of the main track but it doesn't differ too much from the first six minutes one...
Techno / Trance / Goa / Drum'n'Bass / Jungle / Tribal / Trip-Hop
Edit (7267)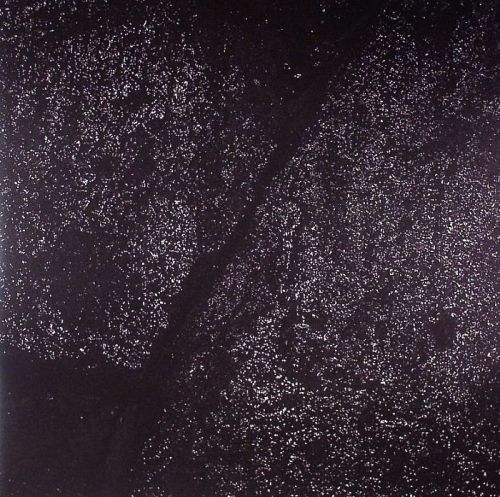 On 'Order Of Noise,' the debut LP from UK producer Seb Gainsborough has elaborated on his native Bristol's heavy bass scene, and pushed the boundaries of electronic music in the process.

Bristol is the infamous home of trip-hop, claiming Tricky, Massive Attack, and Portishead as artists-in-residence. Vessel has conjured the same inky shadows and midnight confessionals, but stomped it with monochromatic techno beats, flickering sub-bass, wonky 8-bit basslines, and set it in a warm psychedelic soup to gestate. What could have potentially been a cluttered kitchen sink mess, or a middle of the road compromise with nothing to say. Instead, Vessel has combined the forward-driving futurism of Techno with dub's hall of echoes and wonky's cartoonish optimism into something personal and distinctive. He's moved beyond the narrow codifications of genre, and is working with bare sound and composition. Its forward-thinking electronica, and it seems like the pall of beatport-regurgitating mediocrity may be slinking away.
Vessel has claimed US noise freaks like James Ferrare (of The Skaters), as well as quintessential BBC Radiophonic tracks as inspiration. He has applied the noodle-y electronic ambiance of oscillator worship to early, crisp Dubstep (think Kode9, Benga, Appleblim), to make one of the first lo-fi/club crossover records, that i suspect we will be seeing a lot more of. Its extremely refreshing to see the Dubstep influence reined in and used tastefully, after a few years of monsterstep wobble abuse, and 'Order Of Noise' reminds us what was so tasty about its blackbelt beats to begin with. He has melded the bass-worship with a solid, housy thud that brings to mind Scuba's 'Personality', as well as some of Regis' recent output. Its hard and its dark, but its also lighthearted and fun. Some of the cartoony effects can sound a little goofy to my ears, but its not a dealbreaker. The bass is lean and precise, warm and full, and the background drones add some interesting color to the normally sterile world of laptop production. Two tracks, 'Lache' and 'Court Of Lions', with their martial beats and cavernous reverb, seem destined for dancefloor greatness, and are worth the price of admission by themselves.

Seb Gainsborough is part of a young collective out of Bristol called Young Echo, alongside Zhou, Kahn and El Kid, and it is thrilling to watch this city spit out unholy legions of ninja warriors, that keep the state of electronic music healthy and vibrant. The futuristic plasticine sheen of the wonky beats suggest a burgeoning optimism that many of us are feeling, even if we're afraid to admit it, and it seems that music is GETTING EXCITING AGAIN. I know, we've been let down so many times in the past, and it seems our heroes are always bought out by corporate shills for a pound, so the more reason to snatch up this new batch of innovators before they get bought by Red Bull.

'Order Of Noise' bobs and weaves through many styles and tempos, a story starts to emerge. Its unclear exactly what it is, but it seems like remembering the club as yr walking away, climbing into a cab, climbing into bed. Its distant but infectious - its like Richard H. Kirk pracrticing in a garage down the road from a top-40s club. Experimental but catchy - Vessel has ideas, and he's not afraid to try things out. I think he's succeeding, and we are all benefiting from the journey.

Recommended.
Artist:
Emptyset
(@)
Title:
Ununhexium/ Collapse
Format:
12"
Label:
Raster-Noton
(@)
Distributor:
Experimedia Ltd
Rated:
Amidst the multitude of moving forces and stylistic undertones within the excellent German label, founded by Carsten Nicolai, Frank Bretschneider and Olaf Bender, Emptyset, Bristol-based project by Multiverse studios director James Ginzburg and electronic artist Paul Purgas, who signs the sixth release of Unun series - named after the Greek atomic numbers of the chemical elements 111-119 in the periodic table - belongs to the most aggressive ones. Their sound seems to depart from some sonic impulse of the concrete reality or some analogue sound which gets gradually warped, notched and grinded so that their tracks sound like the internal friction between the original sonic trigger and their possible multiple sonic detonations: for instance, the initial "Armature" seems to proceed from the difficult ignition of a flooded monster truck's engine whereas the nervous bleeps could be associated to fuel drops which tries to start the spark plug in vain, while the plinth of the second track "Core" seems to be an heavy typewriting machine whose typebars got pressed on fragile stuff just like they have hammers on their ends. Similarly on B-side, "Collapse"'s departure point is a sort of unnatural snoring, whose noisy curls and bumps lie on corrosive sonic stretches and muffled metallic clashes, while "Wire" could remind a difficult sliding of an heavy steam train on icy rails. Beyond all prompted linking the listening experience built by Emptyset could suggest, it's going to be really amazing. Just try!
Techno / Trance / Goa / Drum'n'Bass / Jungle / Tribal / Trip-Hop
Edit (7264)
Artist:
Beta 2 ft.Pete Josef / Zero T
Title:
Love Finds Me / Red Hand
Format:
12"
Label:
DeepKut/C.I.A.
Rated:
A welcome comeback to the stage, endeared by C.I.A. sublabel DeepKut, which focuses on more liquid and deep tunes, is the one by Dom Purcell, better known as Beta 2, who used to grind some nice tracks out by combining uplifting rhythimical patterns and dramatic fluffy melodies for the tastes of London Elektricity, Drumagick or Calibre. His absorbing "Love Finds Me" lies on contagious gummy bass, perfectly cut hats, piano-driven emotional levitations and sweet synth-strings and got enhanced by the soulful voice by Pete Josef, whose enamoured lyrics seems to joke on the contrast between the feeling of lightness inspired by Beta 2's juggling on controls (you're going to imagine yourself jumping on fluffy pink clouds) and the entreaty/need to keep feet on the ground. Beta 2's angelic sentimentalism got partially broken with a very good and more wicked tune by Dubliner producer Cian McCann aka Zero Tolerance, whose stickier bass on the prettu good "Red Hand" on B side sounds like evoking a sort of battle cry from reality against previous daydreaming states. Love's in the Air Vs Love's in the Haze?