Techno / Trance / Goa / Drum'n'Bass / Jungle / Tribal / Trip-Hop
Edit (10737)
Artist: Pin Up Club / Conga Fever
Title: Zehn
Format: 12" vinyl + Download
Label: Mireia Records

This is a shared release, with Pin Up Club offering up "Dilapidated", with the original and two remixes, and Conga Fever offering up "Chihuahua", with the original and one remix, making a strong half-hour bundle of laidback instrumental house that's got shades of electro.

"Dilapidated" ticks along around 120bpm with a mellow, synth-bass driven groove that's quite jazzy. The Lauer remix adds a degree of drama and ups the synthwave just a touch, while the RSS Disco's playful synth guitar leads a version that's more lightweight and relies on the simplicity of the bass for its appeal.

"Chihuahua" is in similar territory, a nice perky walking groove with a strangely infectious high-pitched slightly squeaky melody that's rather feel-good. As with the remixes of Pin Up Club, the remixes don't fall far from the tree, with the Jacob Korn remix sticking with the same basic groove and making the whole thing a bit clappier and synthwave-ing it up just a touch.

A steady, middle-of-the-set and arguably middle-of-the-road collection of relaxed instrumental synth-house with a nice fuzzy warm feeling that's hard not to like.
Techno / Trance / Goa / Drum'n'Bass / Jungle / Tribal / Trip-Hop
Edit (10727)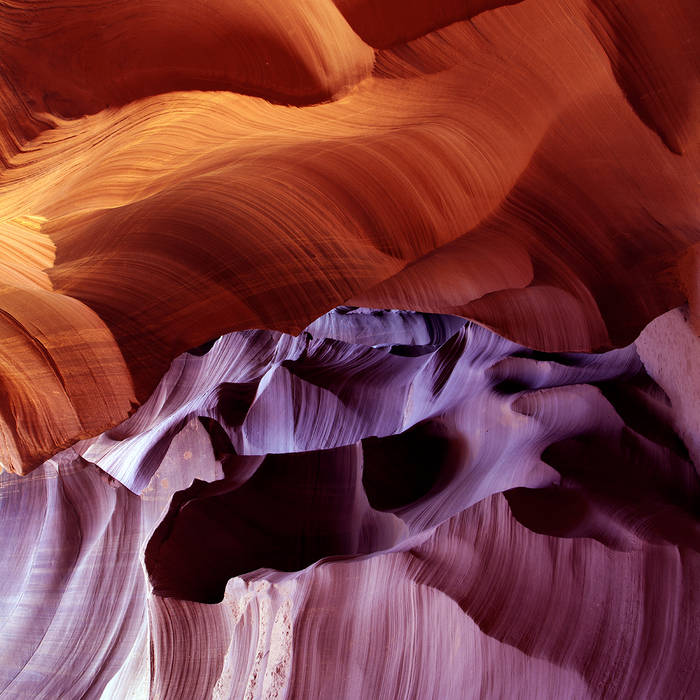 Artist:
Jakob Thiesen
(@)
Title:
Equinox
Format:
Download Only (MP3 + Lossless)
Label:
self-released
BUY from
HERE
Toronto, Canada has an answer to Detroit techno, Jakob Thiesen via his new full-length excursion, Equinox. Sometimes dogmatic and robotic, sometimes skirting the nocturnal or electro funk-driven side, but always muscular and heavy-duty yet dance-floor friendly. Vestiges of ethno-styles haunt this work such as reggae-calypso and Afro-tech, other parts have a filtered, near-submerged-in-water quality that recalls Homework-era Daft Punk or the sublime music of Berlin's Porter Ricks. Equinox is not so much to be listened as submitted to. "Projector" is a nocturnal-tech excursion that starts off with a series of filter effects that shifts into kaleidoscopes of layered melodies and textures and more varied beat intensities—more like a boat tour of people on a shoreline launching fireworks than a focused thesis on a conventional song—morphing between melodic techno and dogmatic house. "Ratchet" (perhaps named after the Transformers medic?) is the more funk-driven track here, more at home at a robo-cantina out of the animated series, Droids. "Observatore" opens dreamily with swirling tones that builds into deep, elegant futurist techno with interplaying melodies—close listens yield complex details but the details work in a kind of harmony that seems deceptively simple. Title track, "Equinox" evokes Kelly Hand's work, but there are some textures that bridge the piece closer to melodic techno with melodies and tones at home in a Juan Atkins track. Opening with "Linear", which has a lovely momentum to it that coasts along with filters and textures that slings the listener to the immersive world of "Equinox", overtones of mystery. "Quadelay" and the title track, "Equinox" are perhaps the most Detroit pieces on this repertoire with its muscular, industrial-strength beats and whirrings and metallic textures at home in a mecha factory, this bleeds well into "Eclipse Submerge" which has nice ricochet and laser gun-like sounds that evoke a conflict at a space docking station. "Market Force" is the sole ambient piece that sounds like an analog recordings of field sounds, run through filters, heavily psychedelic with an aortic pulse that courses through. Detroit Techno is alive and well and living in Toronto, or so Jakob Thiesen's tech-excursion, Equinox, will have you believe; 3AM adrenaline-rush inducing-imagination sparking, mind-rushing, soul catapulting techno.
Artist:
Fofoulah
Title:
Daega Rek
Format:
CD & Vinyl
Label:
Glitterbeat
London based afro-dub ensemble Fofoulah's second album is a distinctive blend. It centres around the rhythms and vocals of Gambian sabar dummer Kaw Secka, recorded in the prestigious Real World Studios, which are then taken into the London studio of keyboardist and saxophonist Tom Challenger who manipulates and produces it into a more electronic, more Western-sounding layout that aims for, and often achieves, the best of both worlds. Contributions from Johnny Brierley providing deep bussy basslines and Phil Stevenson in guitar give the whole thing an organic, live or 'live plus' feel that certainly acts as an advert for the band's forthcoming gigs.

The range of moods and tones on display is impressive. For example, "Knicki" adopts an interesting, seemingly more sample-driven and old-school experimental approach, while "Kaddy" has a lovely upbeat, jazzy and very drum-and-bassy vibe that provides one of the album's most toe-tapping moments, before final track "Kulo" works itself into a slow, dark, stepping techno as a tribute to artist Khadijah Saye who died in the Grenfell disaster.

Tracks like "Seye", "Ndanane" or "Nijite" could all show grime artists a thing or two about making interesting music within that sphere, and appealing to listeners who wouldn't normally venture that way, while unusually it's the title track that provides one of the sparsest and most introspective turns.

There's a strong tradition in the UK of fusing African and other 'world' beats into our sonic spaces without, I'd like to think, too much sense of cultural appropriation. This is another strong example that fits nicely into that history, a strong and very listenable organic meld of cultures and a very pleasant way to spend forty minutes.
Techno / Trance / Goa / Drum'n'Bass / Jungle / Tribal / Trip-Hop
Edit (10695)
Though hailing from Switzerland and Poland, much of the tone of this six-track, 26-minute EP feels like a Mediterranean or African take on mellow mid-tempo house with shades of old-school analogue disco. Gentle hand-tapped rhythms with light drum machine house patterns, soft bass guitar grooves with a strong funk thread, and sunkissed atmospherics combine into a generally feel-good pack of mostly-instrumentals to strut to.

The soft funk and sexy vocoder of "Medicine Man" is a highlight, as is the lovely brass work on the title track. The lead promo track is "Lebanese Red Bird" which highlights the exotic flavours really well and is a good indicator of what you'll get here.

Each track's relatively compact, everything under five minutes, but still generally DJ friendly and it's a neat pack that will help add some extra texture to your downtempo set.
Techno / Trance / Goa / Drum'n'Bass / Jungle / Tribal / Trip-Hop
Edit (10658)
This is an interestingly blended three-pack. The title track is an up-tempo electro jack near-instrumental with a crisp and rather catchy lo-fi aesthetic and a little bit of everything, sometimes recalling progressive house, sometimes 90's bigbeat almost.

A2 "Jackson Kalter" takes an old blues recording and builds a steady lower-paced and quite deferential instrumentation around it in a way that's not miles away from Moby's "Play" but with some deliberately rougher edges, before the deceptively titled B-side "Madass" is the calmest track of the set, a fairly perky light-touch techno instrumental with soft building pads and a sunny afternoon vibe that's undercut a little by a harsher synth bassline.

A nice crisp second release on the Tropical Animals label which looks like it's going to be one to watch.