Synth Pop / Electro Pop / Synth-Electronica
Edit (6557)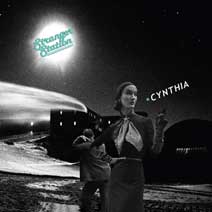 Artist:
TREELINE / POEME ELECTRONIQUE / STRANGER STATION
Title:
Too Hollow / She's an Image / Cynthia
Format:
7"
Label:
Attractive Co-ordinates
Distributor:
Anna Logue Records
Rated:
For years Steve Lippert is taking care of the Anna Logue Records' releases graphics. In 2008 he founded his own label which is a sort of Anna Logue Records sub label as Marc Schaffer is taking care of the distribution. I just received the new lot of Attractive Co-ordinates releases from Marc and I'll talk you about these new three 7"s. The first one is by Steve Lippert's own musical project Treeline. Treeline born in 1983 when Steve and Clive Weston bought some very cheap instruments - a Casio SK-1 and a Casio VL-Tone. They recorded ten tracks but they never released them. Seven years after, Steve, borrowed a Yamaha DX27 and recorded some more new stuff but always using cheap equipment (how does it sounds a mono tape recording to you?). Nothing new happened until the last year when the duo decided to put unto the first label's 7" compilation titled "Attractive! Too" their track "It's No Good Trying To Reason With Me". Now, it was the time to release something new and they picked up "Too Hollow" to be released as a 7". Originally recorded around 1986, the track is an experiment with tv and radio recordings mixed with few synth melodies. The result sounds quite dreamy and cause a feeling of anxiety too. I had the same feeling of when you see one of those old dolls on a bed pillow. The B side, has a "The Phone Mix" of A side. The track has the same feeling but it sounds even more hollow that the original one as some sounds have been removed and the vocals reversed. The second release is a new Poeme Electronique single. After the CD re-release of 'The Echoes Fade' we have the chance to check a new mix of "She's An Image" (Dave Hewson enriched the bass line and made of it a song which now sounds more dancey and upbeat) and a new song, "Rubber Dollies", which is coming from the band's vault of 80s unreleased tracks. It is a great dance tune with nice arpeggios, a tight bass line, upbeat rhythms and a great Sharon Abbott vocal performance. This is an appetizer of their forthcoming album "Fashion for all Sexes". Along with these old material, they are also preparing an album of new recordings. The third release of the bunch is a Stranger Station 7". Anna Logue Records released back in 2009 an album titled "Echoes In Infinity" (album that will be reissued soon on CD with bonus tracks) which contained their only 7" "Minutes To Silence" plus other eight unreleased tracks. Their characteristic was that they didn't use drums. Rhythms were on the bass lines. Anyway, this new 7" contains three unreleased tracks: "Cynthia", "Casey" and "Magic Carpet". The three tunes have three different singers Audrey, Pip and Corinne. All the tracks are based on melancholic synth melodies / vocal duets and they sound quite dreamy and they recalled me a minimal synth version of some 80s Robert Wyatt tracks (check "At Last I Am Free", for example).
image not
available
anymore
Active during the late 80s/early 90s, Nostalgie Eternelle were a German duo formed by Stefan Heinze (aka Inox Kapell) and Dieter Mauson from Delta-Sleep-Inducing-Peptide. During that span of time they released different tapes and participated to many tape compilations. As far as I know they never had nothing released on vinyl until now that EE Tapes decided to make their music revive in the form of a four track 7" EP. Gathering four 1988 compilation tracks, EP, let the lovers of minimal synth sounds get acquainted with Nostalgie Eternelle's style. The 7" opens with "Without You", a track originally released on "Suoni Distorti", a compilation released back then by the Italian label Stella Mars. It is a sort of love/despair song which musically sounds like an early The Fall track (mainly because of the vocals), based on a bass line, synth monophonic bleeps and a drum machine. "Too Late To Be Sad" is an instrumental track with only synth sounds and based on an obsessive drumming/synth line with analog synth noises. Later a post punk bass line is added. Its atmospheres are kinda melancholic. "Conquest" is a synth wave/post punk tune with theatrical vocal interpretation where despair is the main element. "Just Darkness" was originally released on "Decline Vol.1" by the Italian label Discipline Prod (label run by Gianfranco Santoro, guy who is releasing in these days for his Final Muzik label a Nostalgie Eternelle CD compilation) and it is a minimal experimental synth tunes with monophonic noises, simple melodic lines and dissonant parts. Nice release...
Synth Pop / Electro Pop / Synth-Electronica
Edit (6544)
image not
available
anymore
Artist:
ELIJAH COLLINS & NIST
Title:
Love's Down
Format:
Download Only (MP3 + Lossless)
Label:
Mullet Records
(@)
Distributor:
Juno Download
Rated:
The latest Mullet Records release is a two track single by Elijah Collins & Nist. Jnr J aka Elijah Collins, presents here two funky tracks which have powerful bass lines, nice synth lead stabs and catchy soul vocal lines. If "Love's Down" could have been perfect for a Madonna's early single, "Shakedown" (here you can find the "Shake 'n bake edit), with its sexy rhythms and bouncy bass lines could have been a Apollonia 6 single. Both the tracks sound like 80s pop singles. They sound totally black thanks to their funky sound and they are ready to be downloaded and danced.
Artist:
Cardopusher
(@)
Title:
Yr Fifteeen Minutes Are Up
Format:
CD
Label:
Tigerbeat6
(@)
Distributor:
RevolverUSA
Rated:
I'm pursuing Dj Cardo aka Luis Garban since when I discovered his sound by chance in a small record shop in Berlin through Unity Means Power - Cardopusher's second album - on Ad Noiseam's imprint three or four years ago. His way of combining dusty chirping breakcore (from8to64bits) chips with massive dubstep quite similar to that mania affecting some wholesome people like Soundboy, Tes La Rock or Quarta330, could have sketched a sneering smile on my face close to the ones which made Richard James so attractive to so many people, but I cannot confirm such a circumstance as I don't remember any mirrored image of myself in that shop! I'vee been so pleased to find out that even if this guy partially changed stylistical explorations as it seems following the abstract/cosmic directions taken by some dubstep producers and its crossings with ambient and other syncretic syncopes, his sampledelic way of creating miscellaneous tracks featuring that bizarre and eccentric hook Tigerbeat6's team usually dumps proves to be inshrinkable and trustworthy as well. Mechanics of the first two tracks, Antisharkz and Paintbrush, based on the intertwining of good rhythmical crafts with bleepy phunky sounds is quite similar, but if you keep on listening to the album, you'll enjoy Cardopusher istrionic skills as he easily juggles with Latin sketches, dubby techno, sampling, electro, vocals all over it! There are many tracks which could be frequently burned inside your hi-fi system. I'll just list mt favorite ones: on the top of the list, there are tracks such as Juice In Blender, Coppertoned Punch and Idle Talk, whereas Luis blends the highly danceable synth grooves (it's not casual the presence of remixes of the first two of the mentioned songs in the tracklist...to be honest I prefer original versions) with latin and floating ambient elements, the little rascal hip-hop golden sensation evoked by MC Sensational on We Want Ca$h, the funny remixe of Kid606 & Jessie Quattro's Holiday whereas Cardopusher enjoys playing on fills of the four percussive elements of the rhythmical pattern on the intriguing "la-la-la" by the female singer. I'm pretty sure most listenerswill appreciate the elegant style by Cardopusher as even if he generates storms on the pattern, it seems he doesn't lose his composure. My fifteen minutes-lasting coffee&sigarette break for reviewing this nice record is up!

image not
available
anymore
Artist:
SOLOLUST / ARTIFECAL / KANIA TIEFFER / FAMILY JEWELS
Title:
Total Loss / I Sell My Blood / Split
Format:
7"
Label:
Enfant Terrible
(@)
Rated:
Here we are to talk about three new Enfant Terrible related 7"s releases. The first one is the debut of Sololust. TOTAL LOSS is the title of their first release which came after their participation to 'Kamp Holland'. On this single we have two tracks, on side A the main title is a great melancholic electro minimal with hypnotic sounds and melodic vocal lines. Side B, "Sight Shuffle" is a nice atmospheric instrumental with synth orchestral sounds and upbeat drum beats. The next two singles are out under the Hex Grammofoonplaten sublabel. The first one is titled I SELL MY BLOOD and is a four track EP by the Spanish band Artifecal. They play a sort of minimal synth music with 50s psychobilly / 60s psychedelia influences on "Many Different Faces", "Fly High" and "It's Not Too Late". Try to imagine a slow low-fi version of Hasil Adkins with synth sounds. The Kania Tieffer / Family Jewels split EP is next. With three short tracks for each project the 7" brings to the attention of low-fi experimental sounds the pop extravaganza of Kania Tieffer, who sounds like B-52s on acid thanks to the use of 8bit sounds, catchy guitar lines and post punk influences. Family Jewels sound like shoe-gaze pop played by alien kids with synth toys. You can check the snippets of these three nice releases directly at the label's website.