From the sound to the name to the artwork, Cybereign's "Dangerous Mind" is old-school electro through-and-through- a clipped programmed breakbeat, catchy stabbed bassline, thoroughly digital synthwave pads and a deep spoken word faintly Bambaataa-ish slow and sinister vocal. All the ingredients are present and correct in such a way that it's practically a walking cliché, but at the same time it's got a confident sense of minimalism and space about it that means it still works. It's lacking a major hook or unique selling point to really get your attention, but retro electro fans won't skip this one.

All five of the remixes are stylistically pretty close to the original, so much so that as a listening EP, you do wish there had been a remixer or two willing to spread their wings a little further. The Nessbeth mix pares things down, with a fun rubbery bassline and liberal use of delay.

The Dez Williams remix uses many of the stems practically unchanged, with only a more abrupt and staccato bassline and rhythm to distinguish itself, while the Coherer remix pulls in the other direction and makes things a bit brighter, heading (slightly) in a more funky, party-electro direction.

TechControl steps up the Kraftwerk-y groove. N-Ter's version- probably the best of the mixes- is still pretty faithful, with a bit more urgency, more gating and more acid squelch, and is most notable for the reprocessed (possibly even re-recorded) vocal.

A fun bit of old school electro, but a broader and more ambitious remix package would have helped.
Synth Pop / Electro Pop / Synth-Electronica
Edit (9682)
Artist:
Lee Simeone
(@)
Title:
Best Seat in the Dream
Format:
CD EP
Label:
self-released
Rated:
One thing I can count on as a reviewer here is always getting interesting and unusual releases, often by artists I've never heard of with associations with other musicians, bands and projects that I have heard of. Such is the case with London's Lee Simeone. Lee released his first album, 'The Dream Weaver' in 2009 on the indie Le Coq Musique label. (Ex-Adam and the Ants bass player Kevin Mooney played on one of the tracks.) Haven't heard it but it was said to get pretty good reviews. Simeone also worked with a number of other artists including Karel Fialka, Paul Reynolds (ex-Flock Of Seagulls), Gary Asquith (Renegade Soundwave), Alan Rear (Tony Mansfield, Miguel Bosé), and Ex- original Cockney Rebel bandmate Milton-Reame James. He also did production/remastering work on Men At Work's 2014 'Still Life,' vinyl reissue, and co-produced a documentary film on the band titled "You Better Taske Cover". Okay, so Lee has a lot of cred, and a wealth of studio experience. So why then does 'Best Seat in the Dream' sound like an amateur recording at best? A somewhat interesting amateur recording, but one that doesn't quite sound ready for prime-time.

Although Simeone puts forth a big sound, there is a lack of clarity in the mix, and direction in the song structure. It all begins with the swell of synths in "Sky Blue Tattoo," the instrumental opener that starts a nice theme that somehow gets lost in the sauce the longer it progresses. The soaring guitar that should have been riding over the top just isn't, and the latter part of the track with just (heavily strummed) guitar chords and an innocuous lead line goes nowhere. "Channeling Affection" sounds like My Bloody Valentine rehearsing with a drum machine back in 1983. Vocals are buried and the song seems aimless giving it little characteristic other than a shoegazey feel. "Dromsally Rise" has more pop song character, and Simeone's voice is a bit Lennonesque. Yet it still veers into odd, atmospheric places abandoning its pop beginning after a verse and chorus, and wanders into ambient space. The swathed in reverb ballad "Yours Nocturnally" sounds nice but suffers from vocals mostly buried in the mix. "Vertigo Romeo" has cool rhythm and flow but its semi-psych vocal and instrumental parts seem to meander too much to allow for anything to latch onto. "Star Lane" has a Legendary Pink Dots quality about it but once again, the vocals are too far back to make an impact. There are some really good ideas on 'Best Seat in the Dream' but none of them reach their potential and sound more like rough demos than anything else. If this is really the best seat in the dream, maybe it's time to wake up and smell the coffee.

Artist:
Harold Nono
(@)
Title:
Ideeit
Format:
CD
Label:
Bearsuit
(@)
Rated:
Following a plenty of amazing collaborations - I warmly recommend to check the ones with Berlin-based elegant producer Me Raabenstein as Taub and the one with Japanese duo N-quia for the collaborative project Haq -, Edinburgh-based producer Harold Nono (real name David Hillary) comes back by a solo release on his own imprint, the excellent Bearsuit Records. If you've never heard something by this subliminal kid (a quotation), you should say sorry to your brain, as Harold Nono's style manages to combine samples, cinematic suggestions, witty references, neo-classical music, ambient and electronica in a very psychedelic way. The opening "Tahiik" immediately takes listening by a magnetizing carousel where a chattering by an adult and a kid got poured into a sweeping cinematic orchestration (close to the likes of the previously mentioned Me Raabenstein, but they could also surmise something by Murcof, Jan Jelinek or Venetian Snares). Such a perfect attacco prepares the ground for a swirling set of aural pearls, oscillating between the frenzy sentimentalism or the vague nostalgic nuances of tracks like "Dedy", "The King Tree" or "Running Down A Pipe", the lopsided surrealism of tunes like "Otosan" or "Dead Man's Fall", the hinky day-dreaming evoked by pieces like "I'm Disguised As An idiot" or the deeply emotional "Life Under The Lafayette", a track where Harold Nono seems to bare and give voice to the contrast between a majestic and naive elegance and some poisoning feeling of decadence. The final track "Watashi Wa Ie Ni Kaeritai" (Japanese for "I want to go home"!) is just seemingly sad: be patient, and after some minutes of silence, the ghost track will blossom and is going to uplift your soul by a delicate piano melody! Not to be left unlistened!
Synth Pop / Electro Pop / Synth-Electronica
Edit (9661)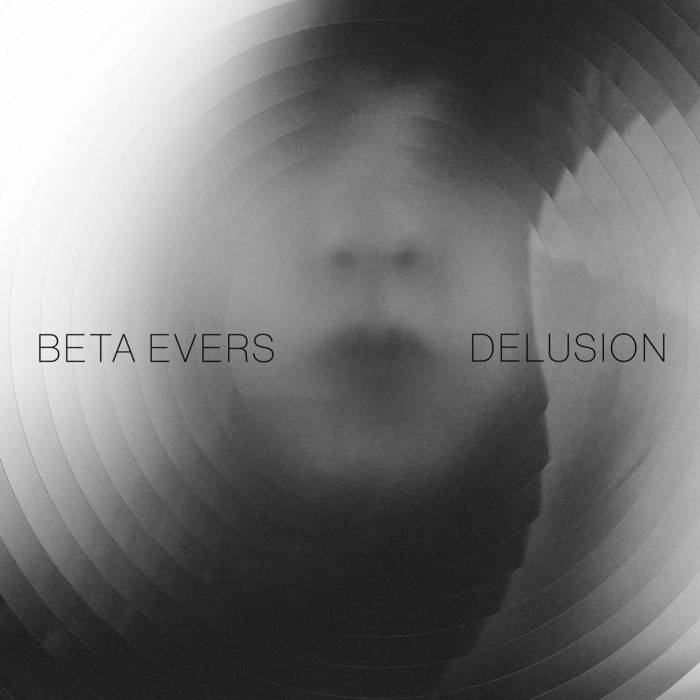 Artist:
Beta Evers
Title:
Delusion
Format:
LP
Label:
Bodyvolt
Rated:
Personally I knew Beta Evers, a.k.a. Brigitte Enzler, because of some tracks I listened on compilations or for her collaboration with Gerald Donald on the projects Gedankenexperiment and Zwischenwelt, basically because I own and like those one. He material wasn't really easy to get for me, so when Fulvio Guidarelli (a.k.a. Lisfrank) told me that she did her first album, I was quite curious. Even if this is her first album under the Beta Evers moniker, Brigitte since 90s has been active, first with a band (i didn't find its name) and with a small label, then after a hiatus, on the late 90s she started to organise parties and then in the early 00's she founded the Kommando 6 collective. After a while and until 2006, Kommando 6 became a label devoted to electro music. The following years see Brigitte busy with collaborations and Beta Evers 12"s releases. On late 00's she founded the label Bodyvolt and its sub-label Venus Noir (which is focused on producing electronic music female vocalists). Briefly this is her past and now I can talk about "Delusion". It has been released on vinyl by Bodyvolt and on CD by Daft Records (in this edition, as well as on the digital download, you can find two bonus trakcs: "Hit Me" and "Kalt"). Listening to the tracks of the album, the first thing that pops out to my attention is the detached style of Brigitte's vocals. Since we have titles like "Frozen Breath", "Sore Suspense", "Nothing But Art And Pain", "Torrid Illusions" or "Kalt", the impression I had is that she wanted to use the tracks like a personal journal where you find her emotions there, naked. For that reason they didn't have the need to be overexposed using vocal melodies or pathos. "On a day without light, you touched me...", she's saying opening the album and the cold atmosphere starting with "Velvet Leaves", will carry you through all the record length. Musically we pass from upbeat tempos like "Frozen Breath", "Stirring Dreams", "Torrid Illusion" and "Hit Me" to mid tempos like most of the remaining tracks, where electro wave and minimal synth are the main influences. For the synths timbre, analog is the way to go: you can hear the sawtooth and the square waves making their ways, like claws tearing a curtain, through the dry beats of the drum machine. "Delusion"'s even if it's containing songs it's not an easy listening album and it grows every time you listen to it. She will play live in Germany in 2017, keep an eye on the live events list!
Artist:
Frank Meyer
Title:
Spuren
Format:
CD
Label:
Frank Mark Arts
(@)
Rated:
I heard some of the stuff by Frank Meyer on some collaborative releases, coming from Frank Mark Arts (the very first time I saw its name was on the occasion of "Levitation", a good album he made together with Roman Leykam). This debut album better highlights his interesting sonic searching, focusing on a well-balanced mixture of ethereal music, krautrock, prog rock and an assortment of tricks often used by composers of music scores. Despite its internal homogeneity, you could hear some sparse resemblances in "Spuren". For instance, I'm pretty sure that many listeners of the wisely titled "Klischee Und Wirklichkeit" (German for "Cliche and reality") would match it to the notorious Yann Tiersen's soundtrack for the likewise famous movie Amelie (even if its well-forged electronic sounds could befit a possible futuristic version when the main character of this film would be 40 years older at least). Other ones will imagine that "Hinter geschlossenen Augen" (meaning "Behind closed eyes") could have been grabbed in the imaginary garden of Klaus Schultze while automatic nozzles were watering the Japanese hydrangea or tracks like "Ein seltsames Wort" (eng."A strange word") could let you think about a cover of some prog rock classic song by Boards Of Canada after a transplant of a robotic heart or that robots themselves can feel and translate into music something closer to human love-driven depression while listening to the graceful "Tiefenbohrung". Tracks like the lovely "Fuge für Hoffnungsvolle" (meaning "Fugue for hopeful") could let you imagine that the famous herdsman appearing in an old spot by Marlboro has a promising future or maybe is already active in one of the supposedly newly discovered Earth-like planets. Besides possible and more or less fictitious similarities, the sound that Frank forged in this album by means of an impressive set of instruments (including acoustic and electric guitars, an electric bass, a diddley bow, a plenty of software synths and samplers, a glorious Doepfer Dark Energy monophonic synthesizer, an ukulele, a flute, some boom whackers, some field recordings, some toys for cats and even a lemonade bottle!) is really good and could be considered as one of the most interesting stylistic direction that a particular branch of the so-called psychedelic music could take.