Another sublime and sublimating sonic specimen which ideally knots past, present and future, comes from the heightened musical sensibility of Sara Abdel-Hamid aka Ikonika, one of the best female dj at present, whose somehow visionary talents was clear since her first single on Hyperdub "Please" and the following full-lenght "Contact, Want, Love, Have" by which she moved dubstep up towards steampunk and 8-bit ground-breaking forms. This junction could mirror "the not-too-distant future" when the plot of Gattaca (an explicit source of inspiration of this record) and its protagonist Vincent Anton Freeman/Jerome Eugene Morrow occurred or possibly a proper assay of sonic genetic engineering or the validation of a stylistical freak between italo-house, 80ies breaks and many other amazing clasps with that "not-too-distant past" from not too old-fashioned glorious equipment (such as a Roland 707 or a Juno-106) in order to be in line with the plot of that movie. Named after the phenomenon described on "Aerotropolis: The Way We'll Live Next", an interesting essay by John D. Kasdara and Greg Lindsay, who envisaged a sort of perpetual global connectivity by means of cities, where the typical urban pattern according to which airports should be built in peripheral areas will be replaced by airport-centric giant cities, many listeners will not believe their own ears to know Ikonika partially got inspired by her fear of flights beside the fact her recording studio is close to Heathrow Airport for "Aerotropolis" due to the recurring synth rockets and the feeling of air spring that her classy patchwork of claps, agogo, fingersnaps and other percussive elements could inspire when got shaked inside melodic ginger pompoms and enmeshing arpeggios since the ignition sequence starts by means of the delicate drone of "Mise en Place" and the following aerostatic sensuality of "Beach Mode (Keep It Simple)", which features enchanting vocals of Jessy Lanza, who gets off the ground and begins an gorgeous musical journey with many emotional legs between reminiscences and augmented stylistical developments. Stop'n'go barrel rolls of "Manchego", the gliding of gleaming percussive elements on a surface of polished chords on "Let A Smile Be (Y)our Umbrella", the uplifting jigging junction with italo-house of "Eternal Mode", the crunchy bleeping housey breaks of "Lights are forever", the blissful estrangement of the crossbreed between church organ and reverberated claps on "Mega Church" are just some of the moments of this evocation which manages to flash listeners up till the final bare solemnity of "Zen Sizzle".
Artist:
Aesthetic Perfection
(@)
Title:
The Dark Half
Format:
Download Only (MP3 only)
Label:
Metropolis
(@)
Rated:
The first appetizer of the forthcoming release by Daniel Graves' Aesthetic Perfection sounded so poppy that some fans could have suspected tyey were the first worrying symptoms of some mainstream syndrome, which turns musicians into MTV-homologated beings, a contagion which don't spare subjects who try to contrast the contagion by latex or leather prophylaxis. This second one is much more interesting and the first of two tracks, "The Dark Half", dispels any doubts by all those followers who could have supposed Daniel was getting sucked into an ego trip, as this song, which features hard-hitting E(mo)B(ody)M(usic) and electro splinters and the amazing vocal style by Daniel (sometimes singing, sometimes screaming, sometimes possessed by siome evil - or good? - spirit), seems to speak about a case of all-or-nothing thinking and the eternal fight between opposite polarities and the funny and somehow disquieting clip for "The Dark Half" highlights it (someone should explain me why bad people always wear in black and furiously drive black fast cars). Even if Aesthetic Perfection reprised many hard-techno hackneyed sonorities, the second track "Dead Ringer" sounds definitively more engaging and damned better rhythmic than "Damn Good Rhythm", the bonus track on the above-mentioned first appetizer "Antibody", whose follow-up comes with a bunch of remixes as well. I particularly enjoyed the ones by Suicide Commando, who probably hacked some intercom on the occasion, AAimon's - it's a shame I still don't know how to write delta on wordpress... -, who emphasized the cinematic and "arcane" side of the song, even if they seem to suggest tosolve any problem with your alter-ego by means of a gunshot, and BITES Remix, which lets me think about a mongrel between Aesthetic Perfection, Tiga and Mr.Oizo.
Synth Pop / Electro Pop / Synth-Electronica
Edit (7796)
image not
available
anymore
Artist:
Empire State Human
Title:
Soul Of The Machine
Format:
Download Only (MP3 + Lossless)
Label:
House Of Analogue
Rated:
Lately Aidan Casserly is really active and he's always forming new musical projects but despite this Empire State Human, his main band, is alive and kicking and "Soul Of The Machine" is their newest album. Containing ten new tracks, the album alternates romantic ballads, dark mid tempos and dancey instrumentals (like "Spacelab One" and "Chameleons"). As usual Aidan's voice is the the characteristic element of E.S.H. music (to me, he sounds like a mix of Marc Almond and Billy MacKenzie) but also the synths arrangements and the melodies composed with Lar Kiernan have the right weight on the formula that is making of "Soul of the machine"a nice album which grows with each listening. On this one I miss a little the melody catchiness of some of their old songs like "Film Star", "Leap Of Faith" or "Chase The Ace" as well as a sort of dance influence anyway the tracklist of "Soul of the machine" is well balanced and works pretty well. Not their album I prefer the most but E.S.H. are always a band worth following and they are already working on new songs...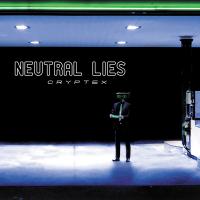 Artist:
Neutral Lies
Title:
Cryptex
Format:
CD
Label:
Boredom Product
(@)
Rated:
Jean Francois Dean and Nicolas Delbarre are back three years from the Neutral Lies' debut "A Deceptive Calm", they are back with their second album "Cryptex", always on Boredom Product. On this album the duo delivers eleven new tracks in balance from 80s/90s synthpop/e.b.m. where danceability and melody meet the need to have a powerful sound. Mixing atmospheres a la Nitzer Ebb of the early 90s period (check the distorted "Stink Bombs" or the musical parts of "Mobile Transplant") or some a la Covenant of the late 90s (check "Ransack Your Dignity" or "Glitter Ball"), Neutral Lies focus their sound mostly on analog synth sounds using gritty leads and pads, powerful bass lines and drum beats. Also Nicolas, to pursue the aim to give energy or color to the songs, changes his way of singing, passing from a semi shouted way of singing to a melodic deep register. Nice one...
I could try to explain the difference between that sort of appetizer of welcomed return of Mike Paradinas on self-signed production we introduced on this 'zine, "X-step", last May and this proper album on the basis of the cover artwork. Whereas "X-step" was nearby the shores of the stylistical fields he's exploring by means of other artists' contribution with refurbished declensions of electronic dance, the audible gusts of wind and the robotic sirens (or supposedly alluring finny synths) of the initial track "Taikon" could let you imagine Mike raised the anchor and hoisted the sails for an intriguing journey on an ocean of memories he rekindled by listening back some stuff by Aphex Twi, Orbital, Art of Noise, Japan, Rustie, Kuedo, Chicago Footwork (but I could surmise there could be some mnemonic acid-soaked reemergences of Moroder, Vangelis, Boards Of Canada, Jean-Michel Jarre, Alan Parsons Project or Tangerine Dream) while his inspiring sweetheart Lara-Rix Martin, who inspired Mike's recent Heterotic project, was outside their love nest and such a metaphor could be corroborated by the following "Christ Dust" where its glistening synths and the somewhat regal portamento could let you hail as a miracle while rendering an attempt by Mike of walking on the surface of water! Jokes aside, even if Mike's lonely domestic listening left some traces on many moments of "Chewed Corners", I cannot say it's a pot-pourri of soundbites and quotations: both its inner calm mood and the agnition with above-mentioned classics belong to an emphasis which is going to produce pure epic listening pleasure by triggering memories or swimming on the above-mentioned ocean within a stylistical diving gear, whose workmanship will be easily recognized Paradinas' lovers. Pinpointing highlights within this wonderful traversal is almost impossible. I could pick a bunch of personal favs at worst: the mammal synths of Houzz 10, the jaunty tech-house of "Weakling Paradinas", the daydreaming old-fashioned sonorities of "Mountain Island Boner" or "Melting" and the ethereal coziness of "Hug"... but I warmly recommend to hold your breath and peroxide your musical brains in the depths of this seemingly unruffled emotional sea.