Synth Pop / Electro Pop / Synth-Electronica
Edit (8700)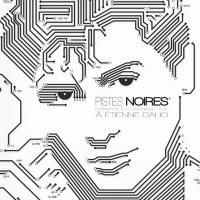 Artist:
VV.AA.
Title:
Pistes Noires
Format:
CD
Label:
BoredomProduct
Rated:
Active since the 80s Etienne Daho found since his early days success in his country, France, just to widen his fan base thanks to collaborations with Saint Etienne (on the hit single "He's On The Phone", which is an English version of his 1984 hit "Weekend a Rome"), Brigitte Fontaine, Arthur Baker, Air, Working Week, Comateens, Jane Birkin, Marianne Faithfull, Francoise Hardy, Charlotte Gainsbourg, Vanessa Paradis, Dani and more. He has always been transversal music wise and since from his debut album "Mythomane" he mixed pop, jazz, funk, disco, new wave and lush electronica (like on his 1983 album "La Notte, La Notte" or his 1986 one "Pop Satori"). In the 90s he also did some downtempo ballads and drum 'n' bass-influenced tracks reinventing his music by keeping an eye on the new trends. He's still active and the last year he released a live album titled "Diskonoir". "Pistes Noires" is a compilation album released by BoredomProduct which gathers seventeen bands that took a backward trip on Dahlo's music, from 2014's hit single "En Surface" to 1984 debut one "Mythomane". Some of them are part of the label's roster (like Happiness Project, Foretaste, Dekad, Celluloide and Neutral Lies) and the others are welcomed guests such as Tourdeforce, Cyborgdrive, Phllox & Blue Belle Nonne, Electrosexual, 360°, Opera Multi Steel, Destillat, Auto-Immune, People Theatre, This Grey City, Laag and Polynomiq. Each one gave their personal interpretation of Dahlo songs by turning them into nice electro songs. Some preferred to enhance the dark side of the original songs, like Polynomiq with "Mythomane", The Happyness Project by mixing introspective and melancholic atmospheres on "L'Adorer" or Electrosexual that have turned "L'enfer Enfin" into a passionate dark e.b.m. tune just like Dekad did (just to name a few). Some others decided to push the pedal on energy, like Tourdeforce on "En Sourface", Celluloide with "Le Grand Sommeil" or Neutral Lies with their version of "Weekend A Rome". All the tracks have an instant appeal but if you are already familiar with BoredomProduct, you already know that you can expect nothing else than quality!
Synth Pop / Electro Pop / Synth-Electronica
Edit (8690)
problems
with image
availability
Artist:
The Department
Title:
Alpha
Format:
CD
Label:
Hard Cell Records
Rated:
The Department is a duo from London (Rob Green) and Gothenburg (Magnus Lindstrom). It is a relatively new band (2012) but the guys are clearly much more experienced than this. For instance Rob Green used to make progressive house in 90s and he worked as a DJ in several clubs. This is just to say that, although this is a debut, these guys are not inexperienced. And as a matter of fact the debut 'Alpha' is a well played album. But let's start from the beginning. The Department is a band clearly inspired by classical electro and new/dark wave. As Rob himself admits, they clearly stands on the shoulders of giants such as early Depeche Mode, The Cure, The Smiths, Soft Cell, New Order. However, they are a particularly interesting mix and they have plenty of peculiarities. These guys are incredibly good in arranging songs, they know how to choose a good bass or a good lead, to make a good lines and, moreover, they are very good in structuring songs. Finally, there are also songs with commercial potential, such as 'Not for you' and 'As if transformed'. Overall, I think that 'Alpha' is a damn good album, and we will hear about The Department very soon.
Synth Pop / Electro Pop / Synth-Electronica
Edit (8684)
problems
with image
availability
Artist:
Le Cliché
Title:
Consumer Behaviour
Format:
12"
Label:
Medical Records
Rated:
Le Cliché is the revived brainchild of Irish born musician and Associate Professor of marketing and consumer behaviour Gerard Ryan and 'Consumer Behaviour' shall be his long awaited album debut. Originally established in 1984, Le Cliché is currently enjoying its second coming as it were, having been re-ignited in 2012, apparently motivated by a large influx of likeminded 1980's electro pop projects being rediscovered and rereleased. The music itself is highly influenced by classic 1980's synth bands á la OMD and Kraftwerk, with all tracks being of a very minimalistic nature, and might be best described as postmodernist electro pop with 'neo-consumerist themes'. Given Ryan's field of academia, it comes as no surprise that his lyrical themes are heavily based upon consumer behaviour and the 'consumption centred society in which we live'. Musically, this record is far from spectacular, most melodies are highly repetitive, pulsating synths occasionally combined with half decent lush synth strings and very basic drum beats. There is little variance in speed of the pieces and most only convey very few musical ideas, with most taking the same melody and synth string break and repeating it over and over for the rest of the song, occasionally throwing in a vocal sample of someone saying something relating to the title of the track. The best example of this would be 'Aquaphobia' where the phrases 'Aquaphobia' 'Fear of water' and 'I can't swim' are repeated several times. I was told that this track and 'Ventolin' deal with more 'personal and intimate topics', so one can only imagine that he has aquaphobia and how it is the bane of his life and that everyday must be an treacherous upward struggle against the dreaded H2O. I'll give it to you that these tracks are personal but are quite out of touch with intimacy, the delivery of the samples are plain and drab, with a few a slivers of emotion on display, which is disappointing more than anything. My favourite track on this record would have to be 'Ventolin', not because of the lyrics, not because of the 'intimate and personal' theme, but solely because this track appears like a lot more time has gone into its creation. The track is laden with emotive synth string leads which offers a refreshing change to the previous 25 minutes. This record focuses on the drab and the mundane aspects of everyday life, it focuses on the ironies of our consumer based society in which we live in, but in the effort to be critical, it becomes the very thing it's mocking. This album is as dull as the consumerist society it criticizes. The sound seems stuck on the fringe of electro pop in 1979 and isn't keen on leaving anytime soon. 'Consumer Behaviour' was released on December 25th and can be bought as a 180gram vinyl from Medical Records.
Synth Pop / Electro Pop / Synth-Electronica
Edit (8667)
From Berlin, Germany we have Mindstrip, a trio consisting of Marco Dames - vocals, electronica; Chris Kobilke - Guitar and vocals; Dirk Wisny - electronics, bass. 'Polymere' is their debut album released on the Echozone label, and the pseudo-scientific hype the label provides about the album (polymers being macromolecules composed of many repeating subunits...musical components reorganized within every new song resulting in polymerization, etc., etc,), as well as the strange futuristic CD cover of the band communing at some sort of alien roundtable, don't effectively describe what this is. What it is is more along the lines of romantic adult synthpop, more akin to latter day Depeche Mode and OMD than any kind of experimental futuristic electronic outfit. These guys are tunesmiths (songwriters) first, and electronic musicians second. Not to say the musicianship isn't good; it most certainly is for this style of music. The synth electronics employed are quite effective for the compositions, although not terribly innovative. Kobilke weaves his tasteful guitar throughout the songs, never obtrusively or even boldly. It's more of a soft rock approach that supports rather than dominates. It is also unusual on a debut album to have such an abundance of memorable hooks present as there are on Polymere'. Right from the get-go on "Anybody Out There" there is the heralding of a certain melodic sophistication. This comes
to fore early in "Lose You" where the hook is the first thing you hear. "Beautiful Liar" is a bit more subtle but even more engaging. By the time you get to "By the Way" they've got you hooked, and that hook is as good as it gets in pop music. "Black Swan" is a nice change
of pace with guest vocalist Melanie Ritter in a duet with Marco. (Other guests include Oliver Fulster - cymbalon on a few tracks, and Simone Dames - backing vocals on a few tracks.) Most of the best tracks come early on 'Polymere' though, with not much being as compelling as "By the Way" and "Beautiful Liar". One ballad, "On the Run" misses the mark
completely, in part due to a sophomoric arrangement, and a lack of enthralling melody. The rest of the songs aren't bad, but the album does run out of steam a bit thereafter. Vocally, Marco's voice is a sort of melange between Sopor Aeternus, Human Drama and Wolfsheim, not a bad thing at all, and he certainly succeeds in the emotiveness required for the material. Although Mindstrip is not presenting anything really groundbreaking on 'Polymere', it's a very enjoyable listen that should give them enough cred in the commercial market. I would have liked the band to have come up with a track or two that pumps it up a bit, but perhaps that's not there style. There seems to be a good chance though that the next one could be a killer.
Artist:
Gazelle Twin
(@)
Title:
Unflesh
Format:
CD
Label:
Anti-Ghost Moon Ray/Last Gang
(@)
Rated:
Elizabeth Bernholz - I thought her surname was Walling when I had a chat with this brilliant Brighton-based artist after her excellent debut, but linear notes highlighted this relevant pittance - came back as Gazelle Twin on late September (sorry for the delay, but you can vaguely imagine how many releases I daily receive on my exploding mail box...) by an album that differs a little bit from "The Entire City", but I'm pretty sure she didn't dash expectations. In spite of some slight changes of the style she explored - you could easily notice that Benge had a hand in the balanced mixtures between analogue electronics, Wiccan house sonorities, gothic nuances, electro-pop and Knife-like trip hop -, her vocal interpretations wisely dig into personal statements, signs of temporary possession, memories, fear and mindsets by means of a wise matching between lyrics and vocalizations that are going to render her states of mind in a vivid way. I personally prefers the moments where industrial vein as well as the musical flesh more clearly pulsate as it happens on great songs like "Still Life" and "Belly of the Beast", but the whole album is really stunning. Without any sycophancy, Gazelle Twin's last output is really unmissable...