Artist:
NEONGRAU
(@)
Title:
Spam N Space
Format:
CD
Label:
Das Drehmoment
(@)
Distributor:
Neuton
Rated:
Seventh release for Das Drehmoment and first full length release for Neongrau, who, after his first 12" released for LoFi Stereo and already out of print, produced an amazing album of retro electronic music with an eye toward the future. Since the first tracks of the album we can listen a certain Gary Numan influence along with echoes of early John Foxx but everything has blended with an electro attitude which takes inspiration from the past (fall 70's / early 80's in this case) without forgetting the modern way of playing electro music by blending different genres (think about the nowadays electro funk scene or bands like Legowelt or Bangkok Impact). The bleeping sounds typical of Roland/Korg drum machines/synths see a new life thanks to the musical attitude of Oliver. The sounds are filtered through two decades of music, mixing post punk vocals (sometimes he recalls me Peter Murphy), synth pop sounds and dark melodies. Try to imagine early Depeche Mode (it isn't a case if on this CD you can find a cover of "Photographic"), The Normal, Soft Cell and Fad Gadget cloned and aware of what had to come. I really appreciated the dark vein of the songs along with the catchy sounds. This is a must have. Check it by visiting Neongrau's webpage!
Synth Pop / Electro Pop / Synth-Electronica
Edit (3523)
Artist:
James D. Stark
(@)
Title:
Music of the Night
Format:
CD
Label:
self-released
Distributor:
CD Baby, Music Non-Stop (UK)
Rated:
It's been a good long time since I've been here at the reviewer's desk, and with two European trips and a pile of other things going on in my life, I admit I've been slacking. But- there's a whole stack of stuff awaiting my listening pleasure (or, in some cases, displeasure) and I'm going to try and get to EACH AND EVERY ONE OF THEM, just as quickly as I am able.

That being said, for the first selection I've chosen James D. Stark's "Music of the Night CD. From first glance, the cover of the CD portrays a rather brooding-looking goth lad, and on the initial spin, that's very much on target with Mr. Stark's music. The comparison here to "Black Celebration-era Depeche Mode is inevitable. I've heard dozens of synthpop outfits attempt to emulate "the Mode", and although some do a credible job with vocals or music (sometimes even both), few have had the ability to capture their pensive romantic gothiness that made them such a big deal with the dressed in black crowd. Mr. Stark steps out of the shadows and delivers what few "goth" bands seem to be able to do- create a cohesive album of tragically romantic, atmospheric music that takes you back to angst of the mid-80's without being pathetically pretentious.

Once you get past the opening line of the first track ("Come with me into my fantasies, dream with me, take my hand into wonderland, where our love is free... "), which does seem a little pathetically pretentious, things get a whole lot better thereafter. Stark has the knack for writing songs that are more than just clever hooks, and since the album is filled with so many of them, it makes up for some of the deficits. One of those deficits is the slender quality of his voice, which gives the songs a slighter presentation than they deserve, in spite of some very good mulitracked backing harmonies. Perhaps a veteran producer could be of assistance here, but the overall effort is still commendable. Even with Stark's self-production, the results are eminently listenable. His arrangements are outstanding for the material- the analogue synth tonalities employed are a perfect match for this pensive exercise in love forlorn. Vintage Gary Numan comes to mind in some aspects of the musicality. My only other gripe in the production is that it sounds too homogenous, like many projects of today that employ popular computer digital home production techniques, so there's nothing that really jumps out at you. This is a major reason why "Music of the Night" is a good album, and not a GREAT album. In the right producer's hands, this might have been a great album. One song on the album, "Hell", easily the most powerful track on the disc, should be a blow-away. I'd like to hear a remix of this one where key elements are pushed to the max. Put that track on the soundtrack of the next "Underworld" movie (or something like it) and J D Stark will really find his business picking up.

The easiest criticism to level is that Stark sounds too much like Depeche Mode at their most angst-ridden. But as I see it, Depeche Mode haven't put out any good new material in years, and maybe it's time someone stepped up to fill the void. It's difficult to make good achingly romantic dark music these days. Stark handles the task with panache. If you're a fan of this genre, you'd be foolish to pass this one up without a listen. Available at CD Baby in the U.S., Music Non-Stop in the UK and through the artist's website.

image not
available
anymore
The last Septic – it still seems to me a bad nightmare that the German Dependent label will close the doors during summer. So this is the final chapter of this successful and international renowned compilation series. And as usual, label chief Stefan Herwig has again compiled a colorful and diverse mixture out of different styles, already established acts go hand in hand with some promising newcomer acts. That is and has always been a huge explanation of the success for this series and one or another act nowadays can proudly look back on an appearance on this compilation series from which it has been started. It also has to be said that acts out of the quality Dependent roster here and there get some free space and can provide new or rare recordings. SKINNY PUPPY are opening this series, well for the final edition it was about time to have them on board. MIND.IN.A.BOX are providing with "Stalker" a teaser of their upcoming third full-length release, which will be definitively one of the last Dependent releases – quality Electronica from this Austrian act as usual. SLOK then is an Italian solo effort by Alessandro Russo. His track "Lonely Child (Club Version)" is a danceable Futurepop tune with some obviously retro-80ies influences, it reminds on some Pop/Wave tunes out of those days. EDGE OF DAWN and the uncountable days until their first official debut full-length CD will be out – yes, it has taken a while since the EP "The Flight (Lux)". This album will come soon and I can't eagerly awaiting it, since this fine and unreleased remix of the Australian act TANKT is one of the best tunes here. To name a band project NON PLUS ULTRA is really courageous – I'm not sure, but haven't we had this before? Anyway, this German solo effort can convince with a more than 7 minutes long track providing catchy Futurepop combined with charismatic vocals. ACRETONGUE are another newcomer out of South Africa and I haven't heard of them before. Their slow track features Dark Electro elements with complex arrangements and whispered vocals, definitively an act to keep an eye/ear on. The tone now on this comp get rougher and more straight into the EBM field. The Polish act CONTROLLED COLLAPSE offers with "Selfless" one of the best pieces of the recently long-awaited debut CD "Injection", signed to the Dependent partner label NTP. Two licensed appearances by both Swedish acts NECRO FACILITY and CRYO both signed to the rising Swedish Progress Productions label are filling this genre. While NECRO FACILITY have just released their new and second full-length CD "The Room", it doesn't make sense to have "Does It Hurt" of CRYO on board. It's not that this appearance wouldn't be deserved, but this track was already available on the debut release "Cryogenic" – and CRYO have already offered two new tracks available on the earlier this year released Progress label compilation "Burn/Evolve/Progress 2". With the US act CAUSTIC this releases also offers stuff from the rather noisy side of life. Licensed from the growing Crunch Pot Media label, this solo project of Matt Fanale is the sensation within. The debut album "Unicorns, Kittens, and Shit" has taken several mail order sales lists by storm and can be called as being the most successful Crunch Pod release until now. Here with a remix on "Papscraper" done by the label mate of CERVELLO ELETTRONICO, CAUSTIC has just released his newest effort "Booze Up And Riot" (soon more of this...). Another big player of the scene is KMFDM here with a cover version of DAF's "Der Mussolini" – surprisingly more electronic-minded than I expected. STANDEG is a German project which combines Electronica with guitar sounds. Consisting of Sven and Björn Jünemann, from which I guess they were involved with haujobb. on their first album "Homes And Gardens". IAMX is the project of Chris Corner and he got signed to the new Hamburg-based label Major Records. Experimental Electronica tunes, but always with the sense to create smooth Pop art music – also the promotional help of Hardbeat Promotion has had its effect on the recognition for this act. THE KNIFE then is a mysterious male/female-leaded duo providing a Futurepop tune – well this compilation has seen more spectacular stuff. Last but not least SEABOUND offering an unreleased of their track "Domination", this time remixed by the French cult act DIE FORM. Again – also this new Septic compilation is worth the investment – too bad that it seems to be the last one.

track list

01 Skinny Puppy "Politikil" (Humble Brothers Remix)
02 mind.in.a.box "Stalkers"
03 Slok "Lonely Child" (Club Version)
04 Edge Of Dawn "The Nightmare I Am" (Tankt Remix)
05 Non Plus Ultra "Alice-D" (Club Version)
06 Acretongue "Hollow" (v 2.0)
07 Controlled Collapse "Selfless"
08 Necro Facility "Tuxedo"
09 Cryo "Does It Hurt?"
10 Caustic "Mmm Papscraper, I Love You" (Cervello Elettronica Mix)
11 KMFDM "Der Mussolini"
12 Standeg "Replikant" (2nd Unit)
13 IAMX "Kiss And Swallow" (Moonbootica Remix)
14 The Knife "Girls' Night Out"
14 Seabound "Domination" (Die Form Remix)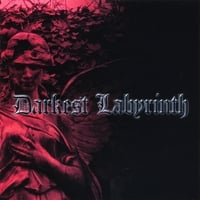 We had a small infiltration of Japanese Electro/Industrial acts in the early 90ies with the both Sapporo-based acts DRP and 2nd COMMUNICATION signed to some Belgian cult labels like KK Records and Body Records (...and it was Dirk Ivens aka DIVE who introduced us these fine acts...). But afterwards there wasn't any real sign of musically life (exception: JACK OR JIVE) hailing out of this high technologically country – until in the last few years the Goth-Rock act BLOOD could start their trip of victory with international gained attention. BLOOD band leader Kiwamu finally is also responsible for the label Cure as well as the concept and compiling of this compilation. Of course musically based more or less on Goth-Rock music, Kiwamu likes to introduce us 10 artists including BLOOD hailing out of Japan and two European appearances with the Austrian Goth-Rock act HALLOWS END and the Greece Electro/Industrial act (!!!) VIRGINS O.R. PIGEONS, recently signed to the Cure label and also currently out with a recommendable debut CD "Place No Reliance". The things on this comp are starting well with the appearances of CALMANDO QUAL – of course based into Goth-Rock with haunting guitars, but a surprisingly well tuned rude vocal performance. Austria's HALLOWS END are really jumping into every possible cliche-loaded Goth pot, especially the female vocal counterpart to the deep male vocals seems to be misplaced – while they offer a well-done sound quality. No stuff for the kids is offered by the angry and Electro-Punk driven act BAAL – if it is a female vocalist, I tend to compare it with UNTER NULL on speed! That the appearance of VIRGINS O.R. PIGEONS fits the most with my personal preferences is no real secret – but their fine done track "Existe" can stand every comparison with some global scene players like HOCICO or TACTICAL SEKT – marvelous! The project DESPAIR also offers unstructured song arrangements with growling vocals and are also not designed for the faint-hearted. A not expected excursion into Japanese plastic Synthpop culture then you'll get with the appearance of –QICHE-, it reminds a bit on old S.P.O.C.K with female Japanese lyrics. BLOOD then offer a new piece out of their third band phase featuring again Fu-Ki on the main vocals – compared with most of their fellowmen here, they're really sedating and well produced with a great acoustic guitar and piano play. The provided stuff here gives indeed a well introduction to the Goth scene in Japan, although – this has to be said – most of the bands are really rough-minded and some lack of a better production – that's real underground – I guess so it was meant!


1 emnityforgod / Calmando Qual
2 FORSAKEN (Pre-Release Version) / Hallows End
3 maishugetsuyou no kindanshojyo / heisabyoto
4 Favorite song / SUICIDE ALI
5 VERMIN / BAAL
6 Existe / Virgins O.R. Pigeons
7 MPD Conflict / Despair
8 Bordeaux after midnight / TheCandySpookyTheater
9 silent-stream (Mog Decorate Mix) / -qiche-
10 kaikon to sitsui no hateni / syaranosui
11 Fountain of Blood / BLOOD
12 ainohate, tatoebayoakeni. / Rose de Reficul et Guiggles

image not
available
anymore
This is for sure the most awaited and anticipated release of the year and I guess it's not required to introduce this duo nearer. Since some of you readers out there may think it's cool and funny to get some stuff heard several days before the official release date (which is in this case TODAY for Europe, at 10th of April available for North-America), let me tell you, that this is a promotional copy.

We at the Chain D.L.K. are maybe not in the position to start any new endless debates about the currently hard times with dropping sales near to zero for all participating bands and labels. Several labels – mostly the better known having some established artist in their roster – are seriously looking out to save costs and have switched their promotional efforts completely on a digital downloading procedure. Some others do press special promotional CD often under-toned with a voice telling you two times per track that "you're listening to the XY album of ... (fill in artist)" – not fine at all, but at least you CAN get an impression of the album content. But this "new" idea of the VNV NATION release is the top of impertinence. I see the fact that some so-called journalists are feeding some illegal downloading portals with some new stuff earlier than the official release date, but this "item" I tend to call irreverent and pure paranoia.

This promotional copy features one full-length track ("Farthest Star"), one near-to-full-length special edit ("Nemesis") and five additional snippets of album tracks featuring at best a verse and the refrain of the track. With a playing time of 17 minutes some professional hard-working journalists which take their "job" (...and nobody pays us!!!) seriously should be able to give a quality review on the new complete album? We're talking on VNV NATION, a scene-leading act which has taken influence on styles like Synth-/Futurepop like no other act else. Where's the sense in this promotional item – okay, this time a journalist won't feed the mostly in Russia placed illegal piracy servers – but a buyer soon will, face the facts!

Okay – "The Farthest Star" is definitively a new club filler with a decent melodic content and Ronan's smooth vocal performance – straight and catchy arranged – it simply features all well-known elements which have made VNV NATION that famous. "Nemesis (Divine Command Edit)" differs a lot – it's maybe one of the hardest tracks ever composed by them. Old-school EBM-like bass line and a much more angry vocals, some acoustic guitar elements to strengthen the refrain which proves their lately recognized dedication to some more Alternative-influenced styles – this all results in one of the most unexpected tracks of VNV NATION but in a good quality.

And the snippets? No, thanks – not with me, because these files are definitively too short to give out any tendency. VNV NATION and the label want a perfect promotion – the best with interviews? Well, then offer a full-length album with a complete artwork. No rating on this new release from my side, because the given stuff is too limited to give a quality judgement.