Synth Pop / Electro Pop / Synth-Electronica
Edit (5739)
image not
available
anymore
Artist:
INTERNATIONAL HYPER RYTMIQUE
Title:
Uncity Nation
Format:
CD
Label:
Ocean Music
Rated:
Interesting debut album from this French band, they play a kind of pop rock which owes a debt to band like Blonde Redhead and Pulseprogramming. It's unusual from releases like this, but the best part of it, are the experimental pieces like "Monday 7 24", "City nation" and "La plus petite tempête de neige". The rest is well written and played, it's a good car album but non so original to say it will be in any playlist of the year.
Synth Pop / Electro Pop / Synth-Electronica
Edit (5733)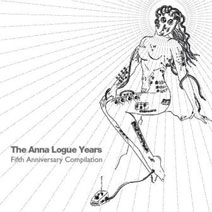 Artist:
VV.AA.
Title:
The Anna Logue Years - Fifth Anniversary Compilation
Format:
2 x CD (double CD)
Label:
Anna Logue Records
(@)
Rated:
The title says it all! This is the celebratory compilation for the fifth Anna Logue Records year of activity. Into this six panel digipack double CD you'll find one track for each of the past thirty label's releases, CD, LP and 7 inches included. There are also three tracks coming from future releases (Chromagain CD/LP, Intelligence Department CD and Paul Chambers CD/LP) and three unreleased tunes exclusive to this release which are Camera Obscura's "Village of stars" (a track recorded back in 1983), The Silicon Scientist's "Operators" and Twins Natalia's "Destiny" (if you loved their 7" you don't have to miss this one). Érick Moncollin (ADN' Ckrystall) did the drawings and Stefan Bornhorst (The Silicon Scientist) remastered the tracks. For an in depth view of the releases you can check my article and each of the reviews I did but if you love 80s synth sounds, new wave and cold wave, for 17 euros plus post you can check the what Anna Logue did during their first five vibrant years!
Synth Pop / Electro Pop / Synth-Electronica
Edit (5732)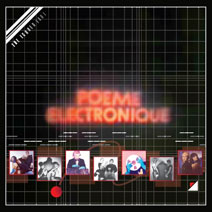 Artist:
POEME ELECTRONIQUE
Title:
The Echoes Fade
Format:
CD
Label:
Anna Logue Records
(@)
Rated:
Some months after the release of the deluxe double album edition here's the CD edition of the first ever Poeme Electronique album THE ECHOES FADE. Remastered for an optimum CD experience the album has a different track list sequence, two tracks less ("Voice" and "Give your life away") and even if Marc decided to put a fold out poster with the graphics for each track (just like on the double gatefold vinyl edition) you will miss all the lyrics and the limited postcard. It's the first time that Anna Logue decided to release a double edition of an album and Poeme Electronique's lost album is the first case. As I already wrote on my review to the vinyl's edition, THE ECHOES FADE ideally link late 70s music a la Toya/Kate Bush or Tubeway Army with the electronic sounds of early 80s with deep atmospheres, cool melodies and the distinctive vocals of Sharon and Julie. If you missed the vinyl because you don't have a turntable, now you don't have no excuses. Check it!
Synth Pop / Electro Pop / Synth-Electronica
Edit (5711)
image not
available
anymore
Artist:
Led Er Est / Ancien Régime
Title:
Split
Format:
12"
Label:
Mannequin
(@)
Distributor:
Mannequin Mailorder
Rated:
Wrapped in glossy paper, with a minimal artwork in red and white, comes this stellar split LP between Led Er Est and Ancien Régime. Led Er Est is an all-analog trio hailing from Brooklyn and one of the pivotal bands of Wierd Records. Their style bridges the gap between the first Cabaret Voltaire's lo-fi approach on pop and a more straightforward europop attitude. "Ps 18" is an instrumental track with nasty synthlines and a perfect groove that will push your brain from side to side, if listened at the proper volume (a personal favourite). The second one is "Lonesome XOXO" and shows them dealing with a brighter kind of synthpop compared to the one played on their debut "Dust On Common", which came out just 6 months ago. "A Darkness In My Soul" is a great cover, originally from Solid Space, one of the most obscure and underrated minimal synthpop bands (fingers crossed for a reissue...). "Ants" harks back into their experimental roots (well documented on their untitled tape that came out on Throaning Tapes) and the last one is another cold-pop gem called "Orange". The b-side was a total blast to me, Ancien Régime is one of Italy's best kept secret! They are a young band from Rome and they play a dark post-punk soaked with lots of synths and vintage drum machines. The incisive singing flows perfectly in the mix with new wavey guitar and pounding bass structures. "Brief Encounter" and "When They Fall" are heartfelt anthems and i bet they both work fine when played live."The Phantom Chariot" is a more brainy affair and takes a little more to get under your skin. Ancien Régime are a huge revelation and i have the feeling that this band is moving towards something big, let's just wait! Edition of 500, be quick.
Synth Pop / Electro Pop / Synth-Electronica
Edit (5708)
image not
available
anymore
Artist:
TOURDEFORCE
Title:
Colours In Life
Format:
CD
Label:
Breakdown Records
Distributor:
Masterpiece Distribution
Rated:
Mixing synthpop and electropop, Tourdeforce (band coming from north Italy - Bergamo), are delivering through Breakdown Records their debut album COLOURS IN LIFE. Filled with fourteen songs, the album is showing a multi faceted band where male and female vocals alternation create varied atmospheres: songs like "Modern affair" or "Dancing days" ideally refer to 80s European synthpop bands such as A-HA or The Twins, proposing upbeat tempos and catchy melodies; instead, when Roby (the female singer) takes the microphone, the tracks tend to sound different (and sometimes more intimate) and influenced by nineties electro pop (with the exception of "We're not underground" which reminds me of "People Hold On", the Coldcut / Lisa Stansfield's hit). The band is putting on the table a lot of ideas and influences and most of the times they succeed into creating nice songs. They'd need a stronger production but the seeds are there, ready to spring.