Synth Pop / Electro Pop / Synth-Electronica
Edit (9884)
image not
available
anymore
Artist:
Empire State Human
Title:
Romo
Format:
CD
Label:
Scent Air
Rated:
I just don't know how Aidan Casserly is able to produce so much quality music in so little time. Recently I reviewed his collaborative/poetry release and now, I'm here to talk about him again, because we have a new Empire State Human album available. "Romo" is the title of the new album which, fifteen years after their debut, arrives to the shelves thanks to the Russian label Scent Air. If on their previous album, "The Dark", the band was formed by Aidan and Lar, this time we have only Aidan taking care of everything. "Romo" has ten new tracks and most of them have a nice upbeat fresh sound. I asked to Aidan if the album had a theme because the titles seemed kinda connected as "I Kick Ash", "Into Grey", "Night Boy", "Automation", "The Invisible", "Future Sex", "Dust On Dust", "My Darkest Hours", "Nomophobia" and "Walking With Bowie" seem to lead the listener through a precise pattern and yes... he said that "it's a club album about outsiders and night people, set in the near future Sci-Fi driven". At that point an imagine popped into my mind: the first Soft Cell's "Non-Stop Erotic Cabaret". Also "Romo" ideally follows a similar path by talking about night people using catchy melodies, mixing pop attitude without being sellout. Mid tempos like "Into Grey" are well coupled with dancey ones like "Night Boy" or "Automation". There's also space for some sort of experimentation with the closing "Walking With Bowie". It's almost a ten minutes song formed by two parts: the first one would be fine for a "Bladerunner" soundtrack, while the second mix dreamy parts to ones more tense and dramatic. Well done Aidan and it's so good that now we have also a printed CD to enjoy!
Synth Pop / Electro Pop / Synth-Electronica
Edit (9877)
Artist:
Spray
(@)
Title:
Children of a Laser God - An Introduction to Spray, Vol. 2
Format:
2 x CD (double CD)
Label:
Banoffeesound
(@)
Rated:
I don't know what's the most popular synthpop band in the U.K., but it out to be Spray. If you haven't heard, or at least heard of Spray by now, shame on you. For the record, Spray is a Brit synthpop band consisting of bro-sis duo Ricardo Autobahn (synths, programming, production) and Jenny McLaren (vocals), active since 2001. Previously I reviewed the reissue of 'Living in Neon' (2002 debut album) expanded and subtitled 'An Introduction to Spray, Volume 1'. 'Children of a Laser God' was their 2007 sophomore effort and that album is delivered complete and intact (all 18 tracks of it) on CD1. CD2 contains bonus tracks, previously unreleased material, remixes, and a covers of Alice Cooper and Glen Campbell songs. I'm sure there must have been plenty of reviews of 'COALG' when it first came out so I'm not going to go into a lot of detail over that. Suffice to say Spray is clever as ever with plenty of tongue in cheek pop sensibility, dancefloor enthusiasm, and stellar production. While nothing on the album rivals "I Am Gothic" from 'Living in Neon,' the overall quality of the material makes it a very enjoyable listen. For me, the best tracks are "He Came With The Frame," "Anthem [For the Modern Artist]," "Pretend Girlfriend," "I'm Begining To Think That People Don't Like Me," "Run With Us," and "We Are The People Our Parents Warned Us About." The rest is really good too, with so much hit potential it's almost like they were trying too hard.

CD 2 though makes owning this expanded edition worthwhile. Title track "Children of a Laser God" wasn't on the original and mostly consists of some alien vocal sample - "You wish to eat you wish to drink you wish to reproduce.". There's a clubby remix of "Run With Us" by Michael Trenfield. "Change" is a previously unreleased track that's a little dark in tone. Next up is the cover of Alice Cooper's "Poison," a great song that probably hasn't been covered enough. It's a little low-key compared to Tarja Turunen's version, but I still like it. There are remixes of "Queen of Summer," "Love's Been Particularly Cruel To Me," "Pretend Girlfriend," and "Anthem" all geared to pump up the danceability, although the "Anthem" might be a little too hyper for most, but it's still fun. The second remix of "Run With Us" (Goodnite Electrolite) is less dancey and more electro-strange. "Cheesebox" is a previously unreleased demo that reminds me of a raved-up version of Gershon Kingsley's "Popcorn" synth instrumental from 1969. "Idiosynchronicity" is another previously unreleased track that's a decent, if minor tune. "Drowsy" is just a silly sample-laden club track. "Cosmic Kylie" makes a little fun of Ms. Minogue. "I Hate Everyone [But You]" is another previously unreleased track come to light of day and it's a good one. 'The Jinx" is a bit of fun funk wrapped in rap, and really ought to be a hit in a just world, which unfortunately this isn't. Spray also presents a brand new version of the Glen Campbell song, "The Highwayman" that's been covered by Johnny Cash, Willie Nelson, Waylon Jennings and Kris Kristofferson and was a big hit for all of them, except for Glen. It's unlikely to be a big hit for Spray but still a nice version, change of pace. The album concludes with another previously unreleased track, "Sex and Chocolate," a nice, but not particularly remarkable track. While CD2 doesn't have the impact of CD1, there is enough ear candy on it to make the total package worthwhile.

At the risk of repeating myself, this is another incredible "bang for the buck" so I highly recommend you get yourself a copy. While Spray doesn't seem to be getting the notoriety I believe they deserve, perhaps this reissue will give them a boost. Still, one of the best modern synthpop bands in the world.
Synth Pop / Electro Pop / Synth-Electronica
Edit (9868)
The Holy Circle's first full-length album is a dark pop album that combines the contemporary earnest pop of bands like Chvrches or MS MR, and darker more shoegaze elements. New member Nathan Jergenson's rock-solid and tribal drumming style plays well against Terence Hannum's grit-edged synthwave arrangements, with Erica Burgner-Hannum's strong and clear vocal floating beautifully on top.

After the relatively accessible radio-edit arrangements of the opening two songs, the remaining six tracks are generally a bit more self-indulgent and dreamy. Highlights include the beautifully emotive "Early Morning", and "The Refugee" in which Burgner-Hannum's pure vocal shines through most successfully. "This Is" has one of the strongest hooks, but partnered with one of the flattest instrumental arrangements of the pack. Lyrically, the final two tracks "Shut Out" and "Basel" take things to a much darker place, brutal to the point of being very uncomfortable.

As a matter of personal taste, for me there are tracks where the vocal needed to be pushed louder and stronger in the mix- it's a lovely vocal performance but ends up sounding a little muddy and over-washed in reverb, for example on "The Odds", as if being held back from being the star of the show. Coupled with an ever-so-slight shortage of strong chorus hooks, it leaves the album without the powerful, stand-out anthem moments that could have garnered the band broader attention. Nevertheless it's still a really strong collection of dark synthpop and The Holy Circle will be a name to keep an ear out for.
Synth Pop / Electro Pop / Synth-Electronica
Edit (9864)
Artist:
Schwarzschild
(@)
Title:
Radius
Format:
CD
Label:
Echozone
(@)
Rated:
From the Ruhr area of Germany comes Schwarzschild, and their aptly titled debut album, 'Radius'. (Google "Schwarzschild Radius" and you'll see what I mean.) They call themselves an industrial/gothic/synthpop band, but I have a slightly different take on the genre classification, and we'll get to that in a moment. The band consists of Dino Serci and Peter Daams, and the album features 11 tracks in which the guys address social taboo subjects such as addictions, bullying and euthanasia. It's a good thing for the accompanying one-sheet or I never would have known that since Schwarzschild sing only in Deutsche. Das ist eine Schande, weil ich die Texte wirklich verstehen möchte. These songs seem compelling enough to actually make me want to spend some time translating the lyrics, but not enough to go full Rosetta Stone. As noted on the one-sheet, the band was playing a release concert (May 13th, Crowded House in Oberhausen) so Schwarzschild isn't just some studio project. That's admirable.

The overall ambiance of 'Radius' is sci-fi, and the machine-voice sample in the intro ("Gravitationswelle") with dark electro backing sets the tone. When the beat kicked in with "Auferstehen" and the raspily spoke-sung vocals (by Peter, I'm guessing) I thought I was in for some Leaether Strip/Wumpscut style EBM; but then Dino comes in with this great soaring melodic voice on the chorus, and know I know this for what it really is - FUTUREPOP! Yep, Apoptygma Berserk and VNV Nation move on over. Assemblage 23 get the hell out of the way because here comes Schwarzschild! Now the one thing I've always found in Futurepop is that once a band in this genre settles into its groove, I develop a certain sense of ennui about them. Not really so here. The songs are varied in pacing, arrangement and melodic content. Although Peter's synths aren't anything you haven't heard before, it is all very well done, top notch in fact. Not every track is danceable, but that's a good thing in my estimation because it allows for a variety of moods and emotions you can't necessarily get from club hits. There IS plenty of hit potential on the album though, some of the most outstanding tracks being "In meinem Blut," "Ruf der Nacht," and "Mein Feind." The rest is really good as well; wonderful moody melodic content. And yeah, something for the (trad) Goths too - "Ruf der Nacht" ("Call of the Night") and "Das Erwachen" both about Anne Rice-style vampirism. Dino has a great voice and he really knows how to put the material across. So this band seems poised to make their mark on the scene, but (and I hate to say it) singing only in German is going to hinder this band from becoming an international dark electro sensation. So maybe who cares about those Englisch sprechendes anyway? Their tangerine bad-dream presidente insults us. Most of them don't even know what the hell goth-industrial music is, and if they saw us in the street, they'd probably spit on us. Fuck-em!...Maybe we should learn the language and move to Germany, where a lot of the really good music seems to be coming from these days. Then again, they've got their hands full with real refugees, so just buy the album, grab the lyric sheet, click on Google translate and enjoy.
Synth Pop / Electro Pop / Synth-Electronica
Edit (9856)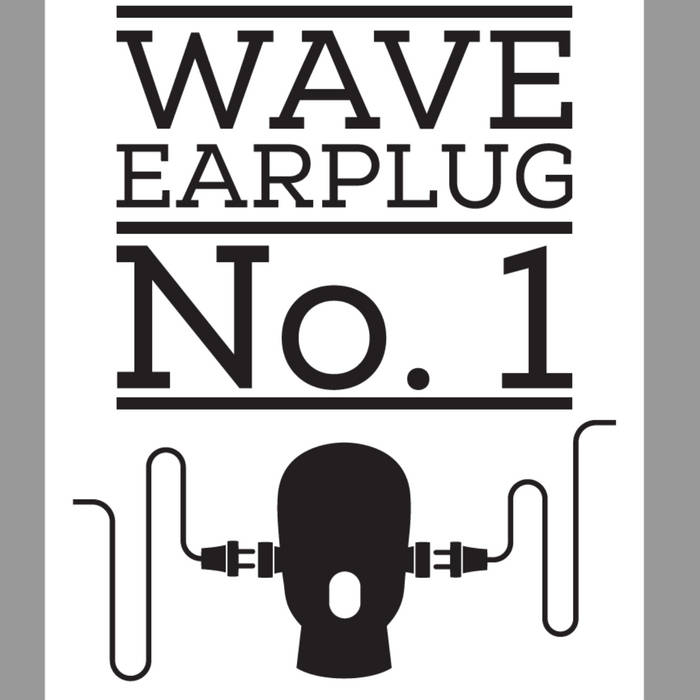 Artist:
VV.AA.
Title:
Wave Earplug n.1
Format:
LP
Label:
4 Mg Records
Rated:
After the compilation series Vinylized, 4Mg Records has launched a new series called Wave Earplug. With this one, Imrich Végh a.k.a. Imiafan, is collecting tracks of bands around the world. On the first volume we have nine tracks/bands whose tracks' sound is in balance between minimal synth and electro wave. All of them sound fresh and interesting and most of them are newcomers. What we have? Well, we have the following: Paralelo (Spain) with "Hasta La Muerte" bring in an electro goth tune, The Revolving Eyes (Belgium) with "Possession Analogique", a nice minimal synth instrumental, Imiafan (Slovakia) is here with "Na Druhú Stranu Ulice", a really dark sounding tune that will please the lovers of early Die Form, Venin Carmin (France) with "It's Gonna Be Wild", is sounding a little more pop but always catchy (I reviewed her album two years ago), Angaudlinn (Sweden) with "Rid!", are sounding really particular as they sing in Sweden, I think, and I appreciated the vocals' pathos and the analog rough sound, Exhausted Modern Featuring Zarkoff (Czech Republic / Croatia) with "Proximity" sound like The Hacker meets New Order, Trois Traffic (NL / USA) with "Cry Baby Cry" sound almost electro clash, Staatseinde (NL) with "Zyklus" are here with their "Neue-NiederlÄndische-Welle", as they describe themselves (probably influenced by 80s Neue Deutsche Welle and new wave) and Second Planet (Germany), with "Vorbei", brings here a melancholic cold wave tune. This is a really interesting compilation which is sold at a nice price. Check the whole tracklist here https://4mgrecords.bandcamp.com/album/wave-earplug-no-1