Artist:
Relay For Death
Title:
Natural Incapacity
Format:
2 x CD (double CD)
Label:
The Helen Scarsdale Agency
(@)
Rated:
How many nightmares, fears, memory fragments or weird chats and visions occur during a long journey on a train you experienced? I guess one at least. The constant noise of the train fed the imagination of many movie-makers, writers and musicians of course, to the point it became the perfect set for a plenty of loves, crimes, historical happenings and a large assortment of psychodrama. That constant noise is the almost indisputable lead of the somehow disquieting listening experience provided by Relay For Death, the project of the twin sisters Rachall and Roxann Spikula. In reality, even if the noise of a running locomotive is the element that gives an idea of movement, the two-hours (split over two CDs) lasting sonic journey comes from an amalgamation of other items they cut and paste to supposedly render, as the title suggests, a series of unnatural elements that are so strictly distinguishing features of many of our current urban or suburban textures that they sometimes acts like a sort of natural inhibitors. Especially when they got melted and organized together as recipes of an incredibly powerful paralyzing agent, as it seems to occur on this "Natural Incapacity." As explained in the attached introduction by The Helen Scarsdale Agency, "Natural Incapacity was composed as a seamless, glacial accretion of locomotive grind, subharmonic environmental rumble, nocturnal street sweeping, and the quivering hum of toxic chemicals perpetually leached into the water table." The label itself relates the output of Spikula sisters to the apocalyptic works by Maurizio Bianchi, Kevin Drumm's "Imperial Distortion" and Organum's "Vacant Lights" (maybe this production dating back 1987 is actually the most similar one to "Natural Incapacity"), but the disorienting effect and the dizziness that can be induced by its continuous listening - you should listen so... you couldn't jump off a moving train! - is closer to the one caused by some earlier electro-industrial experiments. The limited edition of this release (just 150 copies) features hard-rust metal covers by Jim Haynes.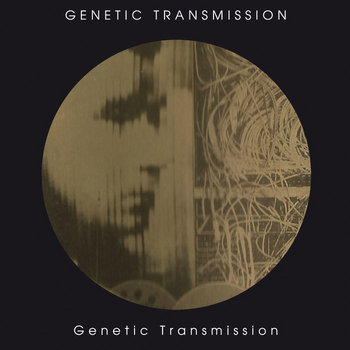 Artist:
Genetic Transmission
(@)
Title:
s/t
Format:
CD
Label:
Zoharum
(@)
Distributor:
Alchembria
Rated:
This release marks the beginning of a series of reissue of the works by Genetic Transmission after the release of "Last" which closed the adventure of this polish band. The first one in this series is the debut tape released in 1997 and constructed using only analog sources and instruments at the down of the digital age. Since then Tomasz Twardawa developed his career with a bunch of releases that perhaps deserved a closer attention.
As all the track are untitled this album sounds as almost a single track in 9 parts. The first one starts with a menacing atmosphere which seems created by tape loops while the second one deals with noises and a pulsating background. The third one is centered upon a mechanical beat and the fourth is even more obsessive. The fifth track returns to a more noisy environment based on distorted sounds and filtered vocals while the sixth one is closer to certain dub manipulations and the seventh is a tireless juxtaposition of sounds. The eight track revolves around a rhythmic cage which surrounds the synth and the ninth one closes this release with a barrage of sounds.
The impressive aspect of this release is that it sounds fresher and newer than a great part of releases under the term industrial so it's a sort of melancholic postcard of an era where artist were more used to confront themselves with an audience rather than wheedle it with a codified language. Almost essential.
Industrial Noise / Power Noise / Harsh Noise
Edit (9591)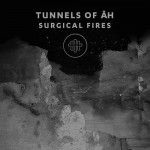 Artist:
Tunnels Of Ah
(@)
Title:
Surgical Fires
Format:
CD
Label:
Cold Spring
(@)
Rated:
According to the liner notes, the title of this release, "Surgical Fires", alludes to psychic surgery and, so, it probably marks a reference to the first days of industrial where a theme as mind control was central but this album doesn't present any explicit message but instead tries to build an atmosphere of conflict and inconvenience from the beginning to the end.
The mechanical sound of "Demonic Forms" opens this release and introduces the listener towards a relatively canonical industrial sound which evolves in a noise crescendo in the second part of the track. The development of "Purging Process" is almost meditative even if using noisy sources while "One Hundred Gates + Eight" is even more subtle in his construction with the juxtaposition of voices above a deep drone and sparse samples. The contrast between ambient and noise is further developed in "Mind As Corpse Bearer" and "Release Of The Burning Mouths" where the second element is never able to overwhelm the first while in the foreground of the central part of the track. "Black Air (Exhale)" is a return to the abrasive framework of the first track while "My Love To The Lordly Cobras" which features the vocal contribution of Soror Anji Cheung skims the territories of certain ritual music but without the hypnotic effect. "Emission Through A Hole In The Head" closes this release starting as noise track and evolving into a sort of song when the voice seems to start chanting accompanying the development of the noise towards a resonance.
This new release by Stephen Ah Burroughs marks a development towards a personal and crafted sound even in a codified tradition so it's something that could well fit the taste of fans of old school industrial but also fans of more modern approaches. It's worth a listen.
Industrial Noise / Power Noise / Harsh Noise
Edit (9563)
Czernie means "blackness" in Polish, so this aptly named audial project of a musician known only as M. from Poland is his self-titled debut project, on cassette no less, and we don't get a whole lot of those to review. (Good thing I still have a couple of cassette players.) This is noise with a capital "N" and as Czernie puts it, "...tracks are ALL my sonic influences chewed, digested, filtered and put on tape." Sort of all at once I might add. These five tracks clock in at 23 minutes total, with the same tracks on both sides. These are largely static environments; in other words, constant and consistent throughout with very little variation. The opener, "Korony," sounds like a tape recording of a helicopter where it was recorded too close to the whirling blades and distorted. It is punctuated at several points with squealing feedback. "Kalabas" utilizes a deeper wall of noise with what sounds like the crumpling of cellophane bleeding through and the occasional feedback squall. My favorite track, "Raka," sounds like barrels being rolled or tumbled on some kind of wooden platform, or down endless wooden planks. There is also some crackling distortion in there. "Jadowe" at first seems to sound like massive amounts of water falling close up (say, the thunderous effect of Niagara Falls at full capacity) but there are other semi-subtle noises at work here as well giving it a more sinister ambiance. "Semuta" seems to be the most sonically varied piece having the atmosphere of a factory or manufacturing plant, but what's being made there I couldn't tell you. It is a richly textured piece though, and towards the end sounds like a swarm of electronic bees. Although this album is a lo-fi effort, it should be of interest to noise enthusiasts, but likely not so much to others. I would have like to have heard more variation within the individual compositions but it is what it is. If power noise is your thing, you really ought to visit the artist's website where you can play all the tracks and buy the download for only $2.00 or the cassette (hand-numbered, limited to 50) for $4.00.
If robots would ever "perfectly" emulate humans, they should be conveniently imperfect. For instance, they would get exposed to the risk of heart attack and other human diseases. Well, this brief releases including five tracks developed by Italian duo Garaliya (Andrea Belloni and Michelangelo Roberti are their names at the registry office) could get matched to imaginary significant cardiac diseases of a robot. The robotic atrial fibrillations of the opening "Ventricle", the decaying blips in the elastic electromechanical loops of "Z-Clones", the buzzing anomalies in the silicon glue of "Serpenter", the imperfect delay on the dystopian piercing tones of "The Roboteer" (close to some outputs by other past entries of Italian electro projects such as Monomorph or Dynamic Wave) or the chest-thumping alien race of the morbid synth sequences on the final "Replicant" could be the soundtrack for a non-existent branch of cardiology in a supposedly forthcoming cyber age. Another juicy sonic pill from the top-playing Ukrainian Wien-based label Kvitnu. Available on CDr as well.