Coming from the U.S. UCNX are presenting their first full length titled ABSOLUTE ZERO which has been printed into an initial limited edition of 100 copies (but it's available as digital download also) by the English label MOMT Records. The album features five original songs, a cover of Alice In Chains' "Sea of sorrow" as well as three remixes (by Cyanotic, Deadliner and the third by the band itself which give to the main title an Old School e.b.m. mix). This album since the first listening sounded to me like a blast because it mixes electronic industrial power with melody and freshness. With influences of bands like Chemlab, Front Line Assembly or Front 242, UCNX will become for the lovers of the genre a valid alternative to the most known names of the scene. You can check their CDbaby page where you can preview all the tracks as well purchasing the CD.
image not
available
anymore
Artist:
VV.AA.
Title:
...Where Tattered Clouds Are Stranding
Format:
2 x CD (double CD)
Label:
The Eastern Front
(@)
Rated:
WHERE TATTERED CLOUDS ARE STRANDING is a compilation dedicated to the art of Icelandic sculptor and painter Einar Jonsson (1874-1954). Most of the tracks of the two CDs are exclusive to this release and have been composed taking inspiration from the work of Einar Jonsson. The compilation is divided into two sections/CDs titled respectively "Grief" and "Birth of psyche". The first one see the participation of fourteen projects of the neo-folk/martial international scene: Belborn, Storm Of Capricorn, Westwind, Rukkanor, H.E.R.R./Von Thronsthl, Horologium, Weihan, Cold Fusion, Larrnakh, Zebaoth, Agnivolok, Kammer Sieben, Aeldaborn and Cawatana. I listened to this CD a couple of times and I can assure you that this is a really good album and I'm sure that you'll find a lot of tracks you'll love (like Rukkanor's "Epitaph". On this on Robert is going on with the re-definition of the project's sound after detaching from the martial genre, to find its own "world" made of poetic intuitions and diversification of sounds). The second CD is dedicated to the dark ambient/psych industrial oriented bands with the participation of Rose Rovine E Amanti, Wach, Objekt4, Hoarfrost, Gandolfs Gedanken, Shining Vril, Echo West, Gregorio Bardini, Artefactum, Kadaver, Bisclaveret, Sitra Ahra and Simulacra. On this CD I found really good tracks and to tell the truth also some others which sounded a little like fillers to me but probably I've been influenced by the quality of the first one. Anyway, the overall judgment is very good. Here's the complete track-list:
1-01 Belborn "Der Morgen" (4:45)
1-02 Cold Fusion "May Be Another Way" (3:28)
1-03 Storm Of Capricorn "Come From Far And Wide" (7:08)
1-04 Larrnakh "Island On Island" (2:35)
1-05 Westwind "Grief" (5:00)
1-06 Weihan "Utlagar" (3:29)
1-07 Zebaoth"Drought Now" (4:54)
1-08 Cawatana "Have No Option (This Is A Dream)" (4:32)
1-09 H.E.R.R./Von Thronstahl"Liberating Spirit" (4:52)
1-10 Aeldaborn "Morning" (7:08)
1-11 Kammer Sieben "Ihr" (5:03)
1-12 Horologium "Fate" (5:13)
1-13 Agnivolok "Sculptor" (7:48)
1-14 Rukkanor "Epitaph" (3:38)
2-01 Artefactum "Symbolism" (6:23)
2-02 Hoarfrost "Insanus" (5:34)
2-03 Kadaver/Refuse To Die "Funerals Of Tomorrow" (4:08)
2-04 Rose Rovine E Amanti "Violini E Rose" (4:22)
2-05 Wach "March Of The Sleepless" (5:30)
2-06 Simulacra "The Wave Of The Ages" (6:09)
2-07 Gandolfs Gedanken "Gewissensbisse" (2:47)
2-08 Shining Vril "Figure I" (3:46)
2-09 Gregorio Bardini "Cobra" (4:30)
2-10 Gandolfs Gedanken "Funkenflug" (5:16)
2-11 Sitra Ahra "The Scorching Breath" (5:51)
2-12 Echo West "Bregräbnis/Sunrising Afterwards" (3:11)
2-13 Bisclaveret "Engill Ljssins" (5:37)
2-14 Objekt4 "Alda Aldanna" (12:00)
image not
available
anymore
Artist:
Dharmata 101
Title:
Protest Songs For The Content
Format:
CD
Label:
Radia-Active-Music.com
(@)
Distributor:
CD Baby
Rated:
Debut full-length album for this Electro/Industrial act, after they could enter a free slot on the last "Electro-Arc Compilation Vol. 3" with their track "Outline (Of My Shadow)". DHARMATA 101 consists mainly of Jsun Bruner, who seems to be responsible for all parts of the musically production of this act. Here and there he receives some additional help on the guitars by Kevin Keier. Musically DHARMATA 101 acts like a varied paradise bird. A bit difficult to sort this act completely in, they take inspirations out of Futurepop/EBM, classic US-like Coldwave Industrial mixed with a doze of Goth. SPAHN RANCH meets MINDLESS FAITH, if this would be somehow thinkable. The best part of the production is definitely the Electronica element, which offers a lot of refreshing experimental elements, deep filter manipulations and a lot of special efforts asides already known paths. The point of criticism rather concentrates on the vocals, which may belongs to the fact that Jsun isn't and will never be a second Athan Maroulis. Acceptable, yes, but sometimes his a bit classic-inspired kind to provide his vocals is a bit overdone, it needs at least some more spins to get used to it. Best tracks to me are "Baselead" and "A Flame (In The Vapour)", because both offer a catchy and easy-to-follow refrain part and the needed doze of a dancefloor-compatibility. The compositions as well as the whole production comes out quite convincing and entertaining, it may needs an open-minded attitude of you to consume it in all variations. A good and diverse sounding album worth to get checked out. In recent news, Jsun added Ilker Yucel to his band roster, a prominent addition since Ilker stands behind our dear comrades of the ReGen magazine.
Artist:
PANTHEON LEGIO MUSICA
(@)
Title:
Per Aspera ad Astra
Format:
CD
Label:
Thonar Records
(@)
Distributor:
Masterpiece Distribution
Rated:
After reviewing almost a year ago "Sic Itur Ad Astra" (here www.chaindlk.com/reviews/index.php?id=3687), which was a sort of advance copy of PER ASPERA AD ASTRA, I was waiting for Hydra to release it. Unfortunately that label seems to have stopped printing new releases but Pantheon Legio Musica were lucky enough to find a new label for their debut album. Thonar Records is releasing it on March the 15th (the day Julius Caesar died) and the definitive edition has all the tracks of the preview plus some others. The sixteen tracks of PER ASPERA AD ASTRA ideally link industrial/neo-folk music to the greatness of Roman Empire by creating atmospheres which make you fantasize about great battles, ancients heroes and pagan Gods. Pantheon Legio Musica are able to give to their music a solemn atmosphere full of pathos, rumbling rhythms and melody. The instrumental tracks are perfect to paint battle scenarios, while the ones sung by K.M. Roho make you think about bacchanalia and everyday life. I can only confirm my old review and finally also you will be able to enjoy this great record.
Industrial Music / Industrial Metal / Aggro Industrial / Electro Metal
Edit (4236)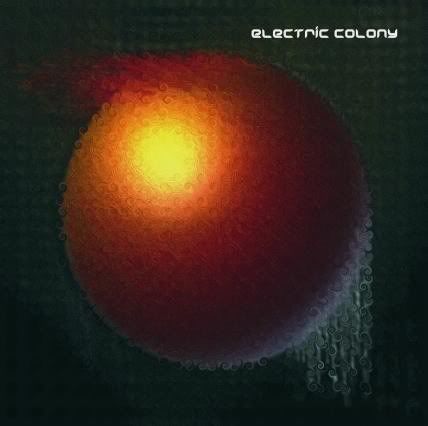 Artist:
Electric Colony
Title:
s/t
Format:
CD
Distributor:
Indie Pool
Rated:
Electric Colony is Kris Summers, a guitarist and composer based in Toronto, Canada. His self-titled debut CD is a very strong effort, and showcases his talents as a studio engineer alongside his inspired playing. The references listed in his press kit include Wire, New Order, and My Bloody Valentine, and I hear shades of all of these. There are also inklings of Curve, New Model Army and the Jesus and Mary Chain present here. The songs are mostly very heavy on rhythms, driven by deftly sequenced rapid-fire beats and beastly guitar riffs, though some tracks feature a more subdued approach. The only problem is that the vocals are sometimes overly processed or buried just a little too deeply in the mix. This is unfortunate, as Summers' voice sounds great on "Descent"/"Descent II," which are somewhat reminiscent of Joy Division, and later on "No Mercy Shown." Some tracks ride the line between industrial rock and heavy metal. "Hazmat" and "Ellipse" are both in this category, featuring high-powered, raging guitar riffs. The dirge-like vocals give them a somewhat more industrial feel, but the guitars would likely make Riki Rachtman smile. "Nearly There" is a very nicely constructed track that sounds very much like a New Order instrumental. This is a very fine start for Electric Colony – Mr. Summers has created a diverse array of sounds and styles that do justice to the artists that inspired him.