Industrial Music / Industrial Metal / Aggro Industrial / Electro Metal
Edit (869)
image not
available
anymore
After two albums and some time of pause Stin Scatzor, the creature of Stefan Bens and Kris Peeters, is back in action with a brandnew album titled INDUSTROGRESSION. The title makes me think as the duo wanted to create a cavemen type approach to industrial music andmaybe this is what "industrial-regression" is meaning. Maybe their intent was to loose all their primitive urges by creatingsomething raw and instinctive. The intent of the ten tracks is to being direct, using low bitrate samples along with distortedrhythms and guitars. Sometimes the guitars don't match that much and sometimes they are pretty simple but they are pretty functional to the whole effect of creating a musical impact that you can't ignore. By listening to the advanced copy of the CD(which will be released on October the 20th) it seems I'm listening to a industrial/ebm album full of r'n'r/punk instincts.I mean: the lyrics doesn't seems to be that deep and the tracks' structure is pretty simple, but the effect isn't bad at all.They are powerful, direct and at the same time also a little melodic.Could this be the INDUSTROGRESSION? I don't know, but since all the garbage that is released all around the world, even if somepeople think about Stin Scatzor as Suicide Commando clones, I've got to admit that I prefer them to hundred other ones.
Industrial Music / Industrial Metal / Aggro Industrial / Electro Metal
Edit (845)
image not
available
anymore
What do you get if you mix up Liam Lynch's rants, Nine Inch Nails style industrial rock minus Trent's often forced warbling of pain, William Burroughs and a sense of DIY aesthetic that makes you think that this could come from a Belmont/Clark type music scene? This would be the bastard child of that mix, creating industrial rock and many other elements in the mix for the thinking man. One moment dancey, the next is kinda like hard rock for the dancefloor, with plenty of DIY midi-fed sequences in between. This is a bit like the step Mr. Reznor should have taken after "Downward Spiral" (which of course came the awful whiny booty-funk of "The Fragile"), with a more fun edge than I think NIN ever had. Not to mention some of the most creative titles in quite a while. Of particular note are Falling Down The Stairs (Scotch and Water Remix),and the Strike Down remix of the title track. Fun fun fun for the goofier side of the industrial rock spectrum! Rating: 10
Industrial Music / Industrial Metal / Aggro Industrial / Electro Metal
Edit (819)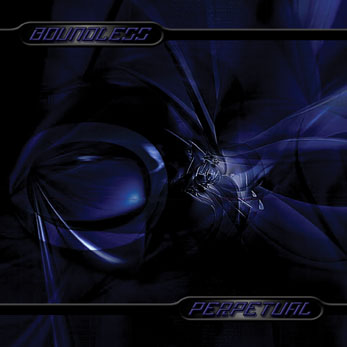 Dark. Melodic industrial-EBM, a cross between Haujobb, Wave Workers Foundation, and Lassigue Bendthaus, yet with it's own distinct style. One of the fine distinctions with this CD is one like that of Haujobb: the beats and sequences never stay the same for more than 30 seconds before making a smooth transition into the next phase of the song. Each song works out like a series of songs put into one, like a long corridor of sound in each song, reminding me of those old sci-fi videos where the camera zooms down a tunnel rapidly and every few seconds it turns into a different set of shapes and patterns. Not to mention those classic distorted vocals we've all missed since the post-Skinny Puppy breakup days (throw away the Future Pop vocoders, and start putting those mics through a guitar distortion pedal like the old days!). Easily accessible to the dance floor crowd (perhaps even to the rave scene on certain songs), yet more made for the mind than anything. It's again like the principle of Haujobb: to make you dance without disconnecting your brain in the process. Rating: 10
Industrial Music / Industrial Metal / Aggro Industrial / Electro Metal
Edit (818)
image not
available
anymore
Being one of my favorite industrial bands, and perhaps one of the last bastions of real industrial, this band has yet to ever disappoint. I've been a fan of the group since "Church Of Acid" came out, and in many ways the sound just gets better. You may have heard that Disease Factory, the head of the group, recently kicked all drugs, alcohol, smoking, etc. in exchange for raw food diets, exercising, and all that good stuff (I ended up doing the same thing years back, minus the raw food diet and getting rid of alcohol completely, which is rare as is around here. All the drugs and all that get boring as hell and are a total waste, you know). You'd think the man has dropped out, mellowed out, and calmed down, right? Well, not true at all, of course, as this man has industrial carved in his bones! The anger is still very much there, though done more darkly and slowly as opposed to past VAC works. Where "Fun With Knives" and "Twisted Thought Generator" were sheer sonic assaults laden with some of the most violent techno overtones on record (as well as Fun With Knives being in my top 20 all time CDs, and one of the most violent CDs ever made), this is more like VAC's version of "Last Rights" (the Skinny Puppy CD), mixed with Frontline Assembly's "Caustic Grip". The industrial feel, esp. in the drumming are very much there, like you're attending one of those shows from when industrial first started, when it was raw, exciting and new. And no more samples where you can guess where they are from, this is laden totally with a lot more obscure samples this time around. Yet another masterpiece in the career of one of industrial's true rising stars, and someone for the newbies to look up to. Rating: 10
Industrial Music / Industrial Metal / Aggro Industrial / Electro Metal
Edit (815)
Hanzel und Gretyl- Uber Alles takes you into another dimension. All lyrics are sung in German by Vas accompanied by Loopy providing the English. This duo is truely the most original and convincing couple I've seen. First of all, the masses are so conviced that they are from Germany when actually they are from New York. Vas is the lead singer providing the German assault on us. Fire red hair, German militant attire to boot and hard assed in your face lyrics. Singing like Nico on acid with Switchblade Symphonies scratching at the surface, with Loopy sporting something from obtoberfest for a new millenium. Track 1- Overture , we open with operatic vocals joined with dark dirges with holocaust imagery and dictations, timed in beats of uniform choice. Super overpowering sounds backed with heavy guitar singing over and over, Uber Alles. Track 2-third reich from the sun, is the most dancy track on the album. Singing, Revolution repeatly with death marches playing in the background and explosions going off. This track is a true tribute to death. A dance celebration for the souls that are falling one by one. Proceeding on to Track 9- 11:11 sung in a cultlike fashion saying in an apocalyptic way, after the end we still remain as one forever to the stars again. Screaming background vocals with radiation sirens going off as if to say the world will be no more soon. We even have a brief intermission of German classic music box fairy tales, letting us rest up for more of there doctrine.Overall this album is a nuclear war ready to explode all over your dance floor! Hanzel und Gretyl are no fairy tale and deifnately not a figment of your imagination. This album is by far as conceptual as it gets. Vas and Loopy takes us back to the Holocaust and makes it fun this time around.-4 stars! Look for my interview with soon.