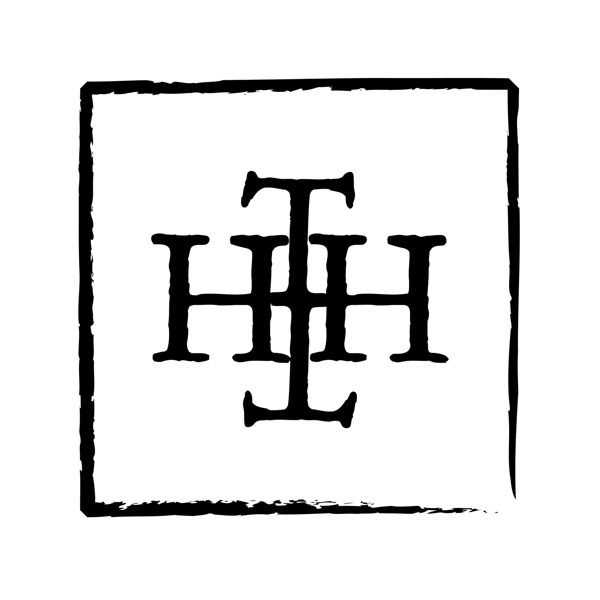 Artist:
The Hollow Hearts
Title:
s/t
Format:
CD
Label:
self-released
Rated:
There's something for every Electronica enthusiast on this short-but-sweet offering from L.A. based The Hollow Hearts. Beginning with 'The Sea,' which begins with ambient field recordings of lapping waves, with crystalline synthesizer sequences fading in, so subtle as to be almost unnoticeable, until you are submerged in a psychotropic coral reef of wonder. It sounds like Drexciya's underwater fantasias, if they were remixed by Sylvain Chauveau.
'Belief' brings back '90s industrial existentialism to the dance floor, giving an unabashed nod to latter day NIN's, with its monochromatic deadpan rap. Its sexy, in the most dispassionate of ways, and it should sound great beneath the strobe lights. 'Forever,' a futuristic love poem with robotic vocals and churning dubstep LFO, could be three times as long, clocking in at a mere 1:46. 'Ashes' rounds finishes things, with its Twin-Peaks-By-Way-Of-Berlin distant longing. It sounds like a memory of romance, for people who grew up going to sweaty dungeon raves, rather than juke joints and speakeasys.

It seems like The Hollow Hearts are a little unsure of themselves, like they're afraid of taking up too much of yr time. This tiny morsel comes out to a scant 17 minutes. They should rest assured, they clearly know what they are doing. The mix is nearing perfection, with the drums, vocals, and synths appropriately levelled and spaced around the stereo spectrum. The Hollow Hearts is a lush and spacious affair. They have refined the strengths of 30 years of electronic music into something unique and personal. The Hollow Hearts manage to sound both classic and futuristic, simultaneously. Here's to hoping that this release will help usher in a new era of dancefloor romanticism. Their next release should be three times as long!

The Hollow Hearts can be had as a free download, and the classy flat-matte CD can be had for a scant 3 bucks. The sleek letterpressed logo and hand-written stationery that came with my reviewing package show a band that is invested in what they are doing, and they are practically giving it away. This humble and heartfelt music needs to be heard, equally at home in pounding techno clubs as driving down blacktop highways with the cruise control on. Highly recommended!
Artist:
The Exaltics / Koova
Title:
Combined EP V3.0
Format:
12"
Label:
Abstract Forms
(@)
Rated:
In only five years of activity The Exaltics have so many releases that has gained on the field the title of veteran of the electro scene. Only this year Robert Witschakowski released four EPs, of which some shared with well know acts of the genre (see the one with Gosub and another with Morphology). This release I'm gonna to talk about is a split with Koova, released by the label Abstract Forms. Side A has three new tracks by The Exaltics and it's opened by the short introduction "Cold Lights", a track which with its heartbeat like beat and deep bass pads sets the atmosphere of the whole side ...and for Robert, it is always as dark as possible. "With The Light Out" mix dark electro atmospheres with the characteristic techno TB-303 bass lines and upbeat rhythms, creating in this way a catchy effect. "The Last Resort" closes the side with a granular synth sound which mixed with spacey pads, syncopated bass drum beats and a bass sound similar to a contrabass. The whole creates a tense atmosphere which make the listener want for more. Koova is the project of the UK producer Gavin Pykerman and this is his sixth release, the third on vinyl. His side is opened by "Shift Register", a track which is based on echoed leads and simil metal beats. "Rtfm" is a mix of bouncy synth leads, robotic 808 rhythms and nice looping melodies. "Flux Tube" sounds neurotic and cold and it's a great track that reminds me some old Gosub stuff thanks to its analog dry electro sound. "Combined EP V3.0" is a great EP and it's a must for every electro addicted.
Artist:
Needle Factory
(@)
Title:
Goetia
Format:
CD
Label:
Unrepresented Music
(@)
Rated:
After their 6-track debut release 'Jubilee' through D-Trash Records earlier this year, Manchester-based Electro/Industrial-duo Needle Factory returns with this all new 10-track album. Established by Freddy Morgendorffer and Johna Curtis in late 2011, this duo has caused some attraction through some intense live performances, so that the British Independent label Unrepresented Music couldn't resist to offer them a deal. 'Goetia' is the result of this collaboration and it is without any exaggeration a colorful, musically diverse sounding exploration between genre boundaries. This duo integrates Post-Punk Industrial influences of the old icons of Throbbing Gristle or Cabaret Voltaire to their up-to-date sound-adaptation by blending between styles like EBM, Witchhouse, and TBM/IDM. The opening track 'Blind' with its distorted, lo-fi synth-arrangement is a good example, how they are capable to unite the rawness of Noise with calm, cold-melodic synthesizer-drops. Fx-manipulation on female vocals has become a stylistically hype at latest with Erica Dunham / Unter Null and Needle Factory are swimming often on this wave, as this track proves too. 'Die For Joy' and their pre-released, freely available teaser track 'Needles, Pins & Razor Blades' are standing for solid, club-oriented food, which will surely impress the dancefloor-junkies. The musically more striking tracks are starting with 'Drug Laws', as this track offers surprisingly a typical old-school EBM-like bassline programming. Their sense for calm melodies returns with a vengeance on 'Kiss The Blade', a ballad-esque, ominous, but beautiful sounding Dark Electro pearl. If it seriously needed any proof that Johna's voice sounds more effective without multiple fx-manipulations, you've found it herewith. Also 'Innocence' sounds really 'innocent' and rather inspired by melodic Electropop styles instead to evoke the noisy ingredients. 'The Falling' deserves a mention too with its crafty and attractive bassline programming. The title track, an eerie Downtempo-influenced tune with raw, experimental-minded drum patterns concludes this refreshing album. Needle Factory for sure haven't invented an own, authentic sound-style, but their attitude and their courage to break with conventions deserves respect. It at least results in a quite good and diverse sounding Electronica-album, which deserves support and attention. Good work, keep it on!
image not
available
anymore
This album from Rafal Iwanski is a collection of track, according to the linear notes, related with a question about human brain that is if this is an era which brain is stating to be overloaded. This is an electroacoustic album made with tone generators, filters and synthesizers with, in my opinion, nothing to justify the claim of the linear notes except the absence, not unusual in this genre, of computer, the main actor of current information overload.
"It is you brain?" is a short and static intro to the album, based on a sort of sinewaves loop. "Artificial landscape" is, instead, based on small noises above a quiet menacing drone that slowly evolve. "Contra-stasis" is a slowly moving track where filtered tones create a quiet evocative tension continuing in the next track "minute by minute, second by second" more oriented in the development of small tones above continuous tones. "Total overproduction" is based on single tone slightly evolving, using a beat and a menacing line of synth revealing the influence of old industrial act and is, perhaps, the best track of this release. "Reversed space for no one" is a static soundscape until a beat and some noises gives colors to the track. "Reset digital demon" close this release with a journey into noise as evocative as disconnected to rest of the album.
Musically speaking this is not a bad album as is well played and constructed, however the absence of a fil-rouge gives the impression that the linear notes were written just to justify the release. However, without reading the notes, this is a record worthing a listen.
image not
available
anymore
Artist:
Frank Riggio
(@)
Title:
Psychexcess - Presentism
Format:
CD
Label:
Hymen records
(@)
Distributor:
Ant Zen mailroder
Rated:
Frank Riggio is an Italian-French artist based near Toulouse, France. He's been making music and releasing records for a long time, but his first official debut release dates back to 2007, shortly after he closed the label he was running (Sagaloops). He then embarked on a more sophisticated musical journey, the effects and results of which we are seeing in "Psychexcess I - Presentism", the first of a three part installment which showcases Riggio's abilities as a composer, sound designer and engineer. The album is masterfully executed and you can tell from the compositional style, the versatility of the sonic palette and the quality of the final mixdown and mastering that Riggio is a talented professional who excels in his field. The low end of this album is just amazing (present, controlled, thought out) and comes through even on smaller speakers and without a subwoofer. You can also tell that he works in sound design and music/sound for film/TV because he uses some of the same techniques and types of sounds that you often hear in that world (a great example of that is the fantastic sounding track "Venusian Philosopher (Future Vision I)", which would make a great Hollywood action-suspense movie trailer sound track).
I really like this album because it finds a great balance between the electronic realm and an organic truthfulness that only real instruments can provide. To describe these textures with classifying words is hard: in a way it has elements of classical composition, but it doesn't have any classical instruments (except for the occasional strings line), obviously it is downtempo electronic music at its core, but it goes way past its purest and simplest form and it also doesn't have a lot of beats or rhythmical patterns that you would expect in that genre. It kind of flows through your life as if it were it's own self-contain sonic universe, taking in elements from a variety of genres and making it own. Sparse elements of glitch, french chanteusisms, dark-ambient soundscapes, sci-fi sounds, There are field recordings, obviously there is a lot of sound manipulation and there is a strong footing in the experimental world too.
Definitely a very mature record that enjoyed listening several times and exploring in depth, both sonically and mentally. Looking forward to part II.