It doesn't really matters the circumstances that "Voyager II", "SH Crush", "VCO mode" or the awesome title-track "Shiva Watts" could resemble some stuff by Richard James's acid techno act AFX as well as other EDM tunes of the late 90ies and similarly "Blackfish" could vaguely remind of some EBM outputs (even if a friend of mine thought it was a remix of Bronski Beat's "Smalltown Boy" by Gridlok!), "Vocall 300" could be closer to some vocal daydreaming electro-hop that used to shake many headphones in the second half of the last decade, "Domo Geodesico" could lay in between contemporary Berlin electronics and 70'ies progressive electronic music - very interesting matching, indeed! -, "Pet Grief" could be confused as the remix of some Depeche Mode's unreleased melody by Beefcake or Proem, "Class of 1999" could sound like a robotic romance by Royksopp, which seems to get counterbalanced by the more lukeworm and softier sounds of "Bad Hair Day" and tracks like "Mixtape Alpha Dials" and other interplays could recall some clips by Boards OF Canada to some attentive listeners. Similarites are sometimes unavoidable, but the debut album by AAAA - a moniker, which sounds like a new format of batteries for electronic devices! -, the alias of Gabo Barranco, a Paris-born producer who raised in the suburbs of Mexico City, melts all these possible influences in a so roughly funny way that similaties become something to brag about! Previously released by Mexican imprint Maligna, Antime's founder Martin Steer thankfully decided to import it for the pleasure of Old Continent's listeners. Wise choice!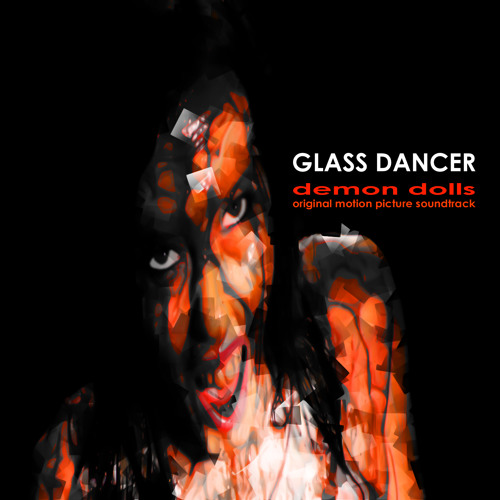 Artist:
Glass Dancer
Title:
Demon Dolls (Original Motion Picture Soundtrack)
Format:
Download Only (MP3 + Lossless)
Label:
House Of Analogue
Rated:
After Empire State Human disband, Aidan Casserly didn't lose his time and started immediately to work on a new project called Glass Dancer. The movie director Dustin Ferguson called him for composing the soundtrack for his remake of the 1993 Todd Jason Falcon Cook film 'Demon Dolls' and this has been the perfect opportunity to focus on new music. Composed in two weeks during the October 2014, "Demon Dolls" contains ten tracks included on the movie, plus three bonus tracks. I thought that this was an instrumental album, so I was curious to check what kind of atmosphere Aidan would create without using his vocals and I was surprised when I found out that he sung on "The Raven" and on "Open Up The Gates". Anyway, the album is a good mixture of ambient electronic with elements of synthpop and late 70s/early 80s electronic soundtrack atmospheres and I'm pretty sure you already know the name I'm going to do, which is... Yes: it's Carpenter. Aidan succeeded into creating a dark atmosphere without forgetting the use of catchy melodies and if on tracks like the opening "Dark Sunset" he focus on the ambience to create, on "Doll Intro" or "Dowtown Lament" there are echoes of his past, when he composed instrumental songs for Empire State Human along with Lar. I liked the album and you can find it at the major digital store, but if you want to check it first, you can listen to it on Spotify or Deezer.
Tolchock is back with a brand new album after nine long years and that's a damn good thing. For those unfamiliar, Swedish band Tolchock is Christer Lundmark and Jens Persson with the addition of Jenny Runa (voice and choire) and Michael Forslund (guitars) on this album. They've been around since 1990 but I admit the only release of theirs I'm very familiar with is their 1998 album, 'In the Name of Tolchock' which I thought was fucking great and played to death for a good long time. I dusted it off and played it again for this this review, and I still think it's fucking great. I checked out their interim 2006 album, 'Wipe Out - Burn Down - Annihilate', and although it had a lot of power and anger, there was a lack of really good hooks, and it wasn't all that memorable. Not so on 'Elements of Rage', which find the band more focused, and on top on their game, with killer hooks galore and a more polished sound. This is EBM at its finest; snappy synth work, dynamic clubworthy beats, excellent edgy EBM style vocals, appropriate (and mercifully brief) samples and on-target songwriting. Although Jens is the voice of Tolchock, Jenny's vocals are the perfect foil and add a lot to this album. Forslund's guitar fits perfectly in place, never overstepping its bounds. For me, favorite tracks on the album are the (obvious) "One Second" (an undeniable hit if I ever heard one), the potent "Self Extractor", and the rather humorous "Walk of Shame". Go baby, go baby go baby go...down on your knees and crawl! "Day of Rage" and "Firecell" get honorable mentions. Three tracks get the remix treatment on the album - "Time To Breath" (Machinsta Remix); "Down The Hole" (Biomekkanik Remix); "Self Extractor" (Red Mecca Remix); and once again "Time To Breath" (Blipp Remix). While they all offer a bit different takes on the originals, none of them were anything I couldn't live without. I usually prefer the originals to remixes anyway. So the bottom line is, if you're looking for some great punchy new EBM, look no further. 'Elements of Rage' has got what you need.
Artist:
ImiAFan + Dario Seraval
Title:
Against The Walls
Format:
12"
Label:
Seja Records
(@)
Rated:
Imi Vegh lately is kinda busy collaborating and releasing music under his moniker ImiAFan and "Against The Walls" is his latest one which has been released recently by the Dutch label Seja Records. For this new MLP Imi collaborated, again, as for the "Neurozone" LP, with a legend of 80s electronic music: Dario Seraval, singer of Borghesia. I'm sure that if you are acquainted with e.b.m., you know at least their album "Ljubav Je Hladnija Od Smrti". On this new ImiAFan MLP, you can find four new tracks ("Možgani Na Asfaltu", "Crne Rukavice", "Poker" and "Words Strong As Blood - Original Instrumental Version") with music composed by Imi Vegh, Miki Bernath and Dario Seraval and vocals by the latter. For the lyrics they did a particular thing, because they wrote them taking inspiration from eastern Europe punk bands GRC, Berlinski Zid and the Slovenian poet Tomaz Salamun. Musically, the tracks are based on a minimal atmosphere where upbeat tempos and synth sequences create a strong structure where Dario is able to sing his vocals giving life to a convincing performance full of pathos. You can call it minimal e.b.m. or else but it really doesn't matter, because Imi has his own style which you'll appreciate, thanks to the use of analog synths sounds and catchy tiny melodies. Closing the vinyl, you can find a Damolh33 remix of "Poker" and a so called gothic version of "Crne Rukavice". I found this record really good but you can check by yourselves following this link: http://sejarecords.bandcamp.com/album/seja-10-imiafan-dario-seraval-against-the-walls
Artist:
Bertrand Loreau
Title:
From Past To Past
Format:
CD
Label:
Spheric Music
(@)
Rated:
A couple of years ago with "Nostalgic Steps" I already wrote about the Bertrand Loreau / Olivier Briand collaboration and now it's time to review a new Bertrand Loreau album titled "From Past To Past". The album born from a collaboration Bertrand had with Olivier Briand and the Spheric Music's boss Lambert Ringlade. The album, as Bertrand explains into the booklet, born taking old sounds coming from very old tape and mixing them with new sequences. The aim was to create a sound and an atmosphere that was true to his early 80's releases using pure analogue sounds. As he wrote, maybe this is the last time he'd play long sequenced tracks and just to make you think about how this three track album could sound, think that it is dedicated to Edgar Froese, who died early this year. The album opens with "Past Never Dies" a 38' long track! Based on synth sequences it starts with a classic mix of fast paced synth rhythmic sequences and spacey sounds just to turn into a calm sidereal atmosphere with slow synth sequences and tiny melodies that are leading the listener through the different soundscapes after 15'. The following tracks "Journey Remains The Same" and "Flying Stones Over The Seas" are a little shorter (11' each) and give to the listener more sequences and space atmospheres packed into a meditative atmospheric tune for the fist one and a little more dark track with flute inserts and classic space synth sounds the second. If you are into cosmic krautrock with this release you can't go wrong!