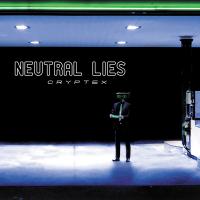 Artist:
Neutral Lies
Title:
Cryptex
Format:
CD
Label:
Boredom Product
(@)
Rated:
Jean Francois Dean and Nicolas Delbarre are back three years from the Neutral Lies' debut "A Deceptive Calm", they are back with their second album "Cryptex", always on Boredom Product. On this album the duo delivers eleven new tracks in balance from 80s/90s synthpop/e.b.m. where danceability and melody meet the need to have a powerful sound. Mixing atmospheres a la Nitzer Ebb of the early 90s period (check the distorted "Stink Bombs" or the musical parts of "Mobile Transplant") or some a la Covenant of the late 90s (check "Ransack Your Dignity" or "Glitter Ball"), Neutral Lies focus their sound mostly on analog synth sounds using gritty leads and pads, powerful bass lines and drum beats. Also Nicolas, to pursue the aim to give energy or color to the songs, changes his way of singing, passing from a semi shouted way of singing to a melodic deep register. Nice one...
Artist:
Uj Latasmod Fuzio
(@)
Title:
Fuzio Adventures
Format:
12"
Label:
4mg Records
Rated:
Gaspar Kornel is active since the late 80s but he founded his project Uj Latasmod Fuzio in 1992. Since then, he frequently self released tapes (the first lot are "Lelekjelenlet", "Meg kell tudnom (Fenyjelek)" and "Eltunt a Feny Tegnap") and CDs ("Latasmod es Technologia" in 1999, the compilation "Lelekjelenlet-kivonatok '92-97" and the MCD "Legyozzuk az idot" in 2002) and also participated to compilations ("Moire Gyermekei - 1992-2011" on Diobel, "Forward + Rewind: The Future Echo Tapes" on A+W, "Central Heating" on KHK Tapes and "Circuit D'Actes 3" on La Forme Lente). Now, the Slovakian label 4mgRecords is releasing the first Uj Latasmod Fuzio vinyl compilation album titled "Fuzio Adventures". The album contains fourteen tracks of what Gaspar calls "moody decadent casio-synthpunk, unpolished minimalist synth-pop, industrial-influenced cold wave and analogue electro things to a kind of absurd avant-garde kitschy cabaret". Characterised by Hungarian lyrics, minimal raw analog synth lines and Gaspar's baritone cold vocals, the tracks musically paint a dark scenario made of synth monophonic leads, sparse pad chords and robotic drum beats. Based on simple melodies and obsessive/hypnagogic atmospheres, the tracks are able to catch immediately the attention of fans of bands of the likes of Borghesia and Die Form or generally lovers of electronic dark wave. Limited to 275 copies, I'm sure you'll be glad to check this release and you'll be able to do so at this link http://ujlatasmodfuzio.bandcamp.com/album/uj-latasmod-fuzio-fuzio-adventures
Artist:
Miss FD
Title:
Comfort For The Desolate
Format:
CD
Label:
Quantum Release
Rated:
Miss FD is back and two years after "Love Never Dies", "Comfort For The Desolate" seems to be lyrically the natural continuation to that album. This new CD always produced for her own Quantum Release Records, contains seven new tracks which spans from dark electronic ballads (check the opening "Never Felt Better", "Incompleteness" or the closing "The Grand Version" where piano and strings give the right atmosphere to the sense of loss and suspension) and electro pop songs where 4/4 powerful beats meets digital synth leads and pads and bouncing synth bass lines. On tracks like "Wanting Is Not Enough" or "Lover Of Fate" I imagine her like a sort of dark Kylie Minogue because of her sensual way of singing and because of her way to use the choruses. The tracks that remember me the most the old albums are "Dissolve" (a mid tempo with catchy melodies but with an overall dark atmosphere) and "Consciousness Of Awe" (a song which changes its skin as at first it's a sort of electro goth ballad and then it turns into something more dancey thanks to the introduction of upbeat rhythms). In my opinion, with this album, Miss FD wanted to redefine her style and at a first listening everything isn't falling into the right place. Only after some other spin, the album starts to show its potential. Anyway, you can make your own idea by checking all the songs here http://missfd.bandcamp.com/album/comfort-for-the-desolate
Artist:
The Silicon Scientist
Title:
Iselwinter
Format:
CD
Label:
Anna Logue Records
(@)
Rated:
Recently I enjoyed two new The Silicon Scientist tracks of the "Sinister Street" 7", but I have another of their releases to review. "Inselwinter" ("Island's winter") isn't a new Silicon Scientist album but it's their first album released back in 2003 which has been reissued by Anna Logue Records with seven bonus tracks. Recorded by Stefan Bornhorst at Studio Ruhrstrasse Hamburg in 2002/03, the original six tracks are an ideal mind travel through winter and are quite different from how the project sounds now. The six movements are quite minimal, melancholic but always with a good quantity of melody. Most tracks are quite long and grow slowly just like a flower which has to reach the air through the snow. Also rhythm is well balanced and never invasive. Take for example "Iselwinter 2", it is based on a pulsating CR-78 rhythm, arpeggio variations and there's a nice effect when the Cut Off filter is opened as the whole track gain brightness and light. If you want me to do a comparison, I thought to the some Vangelis tracks (the less cosmic ones) or to early Jean Michel Jarre (check "Iselwinter 3"). The CD version as bonus tracks has "Elektrum" (a nice track recorded at the same time of "Iselwinter") and demo versions of the first five tracks, while the digital edition, along with the original six tracks, has "Voices On The Wind", another instrumental track featuring field recordings, wind noises and a Mellotron 400 choir that's sounding like coming right off Popul Vuh's 'Nosferatu' soundtrack or Lucio Fulci's 'The Beyond'. You can find the digital edition here http://annaloguerecords.bandcamp.com/album/inselwinter
Artist:
Body 11
Title:
Youth
Format:
12"
Label:
Medical Records
(@)
Rated:
Coming from Munich, Body 11 was the one-man project of Tim Stickelbrucks. They had only one four tracks self produced 7" EP out in 1988 and recorded some demo tracks on the same period which have been distributed only to friends but haven't been never officially issued. Medical Records is reissuing the whole recordings on high-quality 180gram 'milky clear' vinyl, containing ten tracks. Most of the tracks have a demo feeling where the urgency of communicate is overwhelming and the perfection of performance isn't the point but this isn't a matter of how perfect those tracks were as the late 80s e.b.m. was also like that: upfront vocals, distorted rhythms and in your face attitude. Most of the tracks gave me the impression to be inspired by Front 242 even if vocally tracks like "Marching" or "Under My Command" recall me Alan Vega's approach: you know, that sort of "I don't care" attitude. There are also synthpop oriented tunes ("Hearts" and the following "Fascination") as well as melodic e.b.m. ones ("You Better Leave Now"). The digital edition has an extra track titled "Nothing Happens" and it's a nice synthpop oriented one. If you are a fan of early Nitzer Ebb, Front 242, late 80s industrial (Wax Trax, Nettwerk) and early Skinny Puppy, you can check this release here http://medicalrecords.bandcamp.com/album/youth-mr-023