Iranian Saba Alizadeh's debut album is largely built around his work as a player of the kamancheh, or 'spike fiddle', and on first introduction appears that it is going to be a fairly traditional work, drawing heavily on his country's rich musical culture. But this is also a broader and more ambitious work as well, with the well-travelled Alizadeh obviously influenced by a wide variety of more experimental electro-acoustic works and soft-touch electronics as well, resulting in something that's a genuine fusion of traditional and brand new sounds.

Sometimes it's more of the former, with pieces like "Scattered Drops" drawing on the mesmeric patterning and near-cliché, sitar-style string sounds to build a slowly shifting pattern, that's explored in reasonable length and only book-ended by more abstract sounds at either end. Last track "Fluid" has an expansive, languid feel to it, evocative of hot open plains and emptiness.

On the other hand, pieces like "Ladan Dead End" are handled very differently, with the acoustic instrumentation clearly a starting point, but on tracks which have clearly travelled a long way in production terms, with thick blankets of atmospheres, pads, reverbs, electronic clicks and post sounds that do, at times, bring to mind some Future Sound Of London works- slightly alien-sounding, barren and flute-infused opener "Blood City" being a case in point.

It's a respectful and thickly textured blend of old and new instrumentation that draws on some sources that could sound stereotypical, yet successfully sounds fresh and newsworthy, traversing a path that carefully avoids the various traps of novelty and cultural appropriation to bring you something that you'll certainly enjoy if you're interested in hearing modern Eastern sounds.
Ulrich Troyer, a member of the Vegetable Orchestra, has enlisted a couple of colleagues from that ensemble but left the vegetables behind temporarily in order to create a neat 40-minute work that's inherently quite conceptual- both musically, structured around a single tone scale but alternating the key tone between each of the four parts, and as a broader artistic statement attempting to represent in music the experience of a several-day alpine hike across the Italian mountains- but which as an end product, the bottom-line sonic output stripped of its conceptual clothing, is an absolutely charming bit of downtempo quasi-electronica that's tailor-made for relaxation.

The dub elements- most notably Didi Kern's percussion, the low walking basslines and the use of long reverbs and delays- blend beautifully with more 'sound art'-style decorative elements and effects. Squelching bass noises and found sounds give some of the parts a more than slight resemblance to some 90's Future Sound Of London works, a comparison that's given further weight by both the tempo and the supremely confident blending of real instrumentation into esoteric sonic space. The long track structures and slow evolution also recalls early The Orb tracks from the same period. The deftness with which interest is maintained over forty minutes has to be appreciated. The contra-alto clarinet- an instrument for which I continue to have a soft spot- is enchanting in its minimalism for the most part, eventually unfolding into a brighter jaunty melody in Part IV that feels as though it represents that bit of the long hike where the home or basecamp is in sight and you realise you'll make it with time and energy to spare.

It's mesmeric, with a tangible calming influence and a fantastic attention to texture and detail that rewards repeat listens. It's early doors so far but it seems likely this will be one of my favourite albums of the year.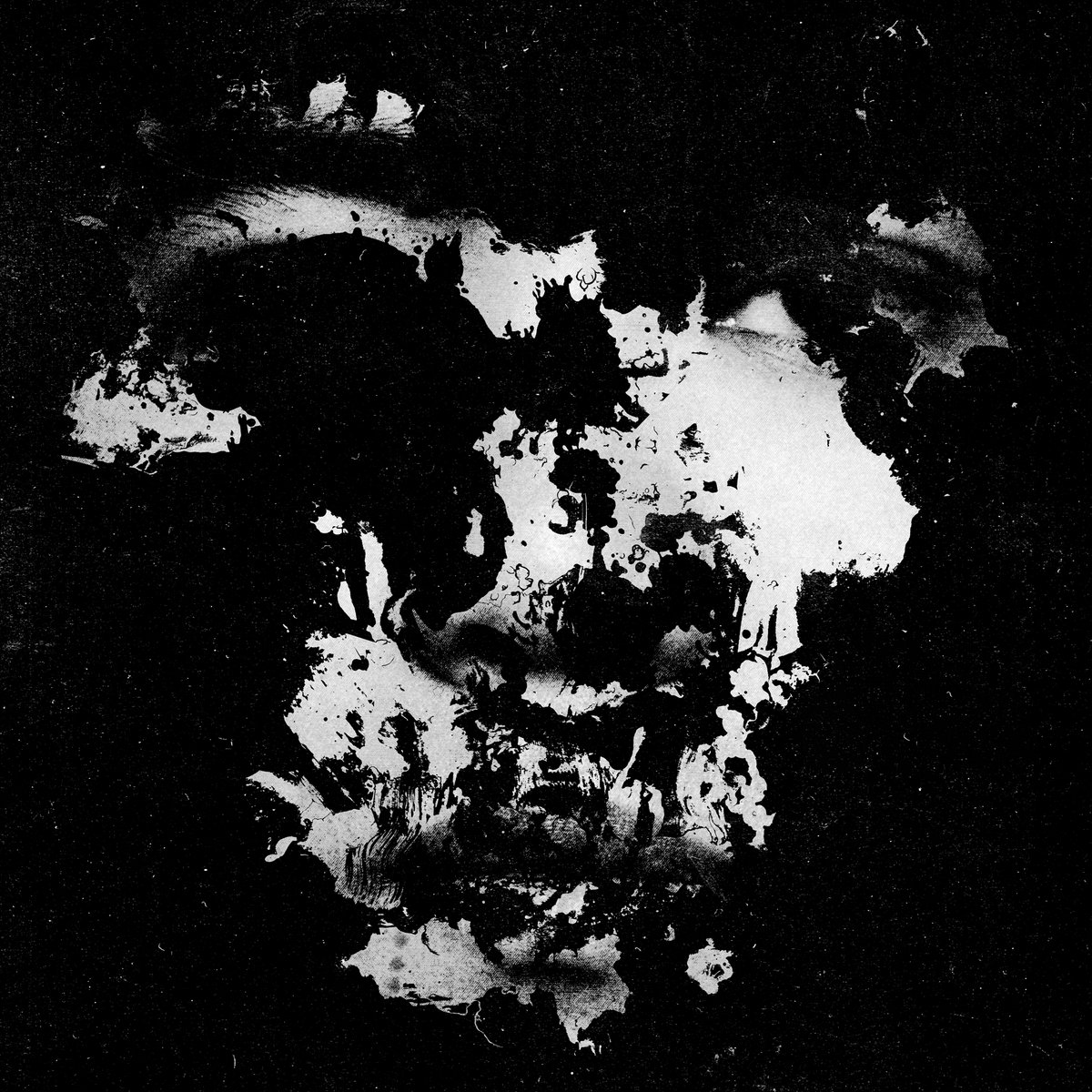 Artist:
Surachai
Title:
Come, Deathless
Format:
12" vinyl + Download
Label:
self-released
Rated:
L.A.-based Surachai elicits contradictions in sound that are nothing short of beautiful in their marriage of assault and assurance. With an aesthetic that rivals AZ-Rotator and HECQ at their most violent, yet with an unusually environmental sensitivity made possible by incorporation of field recordings from Thailand, California, and elsewhere, and all of it nailed into its coffin by participation of drummer Aaron Harris and keyboardist Joey Karam, Surachai ignites the blood of one hybrid organism after another as if it were comprised of flammable liquid. Titles such as "The Shedding Of Useful Skin" and "An Abandoned Throne In The Hall Of Execution" hint at a moribund fantasy epic, unwritten yet resounding with death cries of intense relevance. The latter track, like "Casts Of Broken Timelines" and "Deciphering Whispers From Wind" before it, taps ancient stories to power an electric chair's swan song of self-destructive desire, while "Leaning Into Pain" and "Articulation Of A Dead Tongue" dance to the beat of a sentient drum. Ambient valleys are rare in this landscape of jagged peaks, but of them "Time Splits Every End" (featuring Sara Kendall's subcutaneous wash of ghost chants) touches the face of a metaphysical future. In that respect, the music here smacks of social prophecy minus the cultish fanaticism such a metaphor would imply. The result is a lovingly constructed album whose every detail has been incubated until ready to hatch for willing hosts, warm and pulsing with an inchoate taste for vibration.
Artist: Fred Und Luna
Title: Im Tiefenrausch
Format: LP
Label: Compost Records

According to the press release, "Fred und Luna are two mannequins living in a fashion boutique in Karlsruhe, Germany. They serve as muse for musician, lector, poet and photo/video maker Rainer Buchmüller." It's a concept that's more than a little reminiscent of Kraftwerk, and while there's certainly a Kraftwerk influence in the music here- spotted in the steady mesmeric light electro beats of "Rutsch Ins Grune" or the plinky-plonk melody of "Polytonikum" for example- musically it seems to owe more to the lighter side of 90's electronica and chill-out, and which invites comparisons to other artists, usually in a good way.

It's a collection of six-to-eight minute synth mostly-instrumental works built from steady soft rhythms and long single-note basslines, topped with lush chord pads and delicate, minimalist melodies, it often seems to recall some classic Global Underground tracks, or even the softer side of the Underground Beats series. At its most wistful, such as on track "So Weit Wie Moglich", there are Tangerine Dream-esque elements as well.

The steady, relaxed travelling rhythms of "Im Element" are an endearing highlight, while the slightly quirky house of "Canacananda" brings to mind Juhl Krøse. The fourth side of the LP wanders into slightly jazzier territory- the super-casual mostly-spoken German vocal on "Nichtmusikalische Stadt Unter Schritten" (as on earlier track "Blues Im Gepack") reminds me of some Yello, and works well with some forgivably louche keys and an utterly lovely low stepping bassline. The piano on "Dolcefarnientex" is both a feel-good comfort and the album's most unique-sounding moments and the saxophone on final track "Das Ist Halt So" tells us that the descent into electro-jazz is complete!

While it might not be awash with originality, nor with attention-grabbing dynamism, what you get here is a confident 78 minutes of lush and laidback electronica, perfect for backgrounds, walking, or otherwise steadying the heart rate, and it accomplishes that job very well.
For his second LP Pedro Vian notes that he does not like "the overproduction of music", and while that might potentially have been used as an excuse for something undercooked, here the simplicity of the instrumental downtempo electronica, built with a restrained use of layers and only a smattering of effects, is to its credit.

Icy synthetic melodies and pads dominate, while gentle, light-footed and sometimes unusual-sounding electronic beats, like the brooding post-dubstep of "Similar Faces", are sometimes foregone in favour of more ambient pieces like "Platja". Other tracks, like "San Morits" or the slightly edgier "Acid Brut", are a little closer to house and contenders for inclusion in the most mellow and minimal of DJ sets. Some of the shorter tracks serve more like interludes, like the gently discordant "Desmai" which wraps up the first side of the LP nicely.

Highlights include "Seneca", on which the soft vocals of Laia Nada guest to warming effect, and the strangely named "Tribute to Ligeti", which doesn't sound anything like the Gyorgy Ligeti drone I'd justifiably been expected, but instead is a lovely steady rolling house number to close on.

It's a really nicely moderated and marginally introspective electronica LP with a nice balance of consistency and breadth, and really very pleasant.