image not
available
anymore
Artist:
HUMANDROID
Title:
Elite
Format:
Download Only (MP3 + Lossless)
Label:
Black Leather
(@)
Distributor:
Juno Download
Rated:
ELITE is the second Humandroid release which is out on Black Leather just a month after his debut "Eureka" I just reviewed today. On this EP we find four the original tune plus three remixes. The track is an atmospheric fast one with cinematic/horror atmospheres. It also has a kinda metal use of bass drum (you know that classic double rolling) which is strange to find on an electro track. The first mix is by another Black Leather act, the Colombian Cute Heels. They used a classic dance 4/4 rhythm with hard beats plus warm pads, analog bleeps all wrapped into a really dark atmosphere. Gabri Richter is next with a great dark electro remix which has nice catchy melodies, hard beats and distorted leads here and there. Nicolas Estany closes the release with a dilated atmosphere and a version that could be used on a zombi movie! Really nice release.
image not
available
anymore
Artist:
HUMANDROID
Title:
Eureka
Format:
Download Only (MP3 + Lossless)
Label:
Le Galassie Di Seyfert
(@)
Distributor:
Juno Download
Rated:
Humandroid is the project of Antonio Cannella, an Italian guy living in Taranto. After different musical experiences he's ready to deliver his first EP on Le Galassie Di Seyfert, a young Italian label born from the natural progression of a project started in the nineties as IDM night radio program run by Exile a.k.a. Giovanni Pasquariello. Containing four original tunes and five remixes EUREKA sees Antonio delivering four dance instrumental tunes in balance from italo disco ("Cluster" and the closing "Limitless"), electro ("Attraction") and electro influenced by 70s soundtracks of the likes of Goblin and Carpenter ("Irradiation"). Antonio likes analog sounds and tweaking filters is the way to go to produce interesting sounds. On the remixers side we have Synth Alien and Christian Gleinser working on "Cluster" (the first version is atmospheric with retro electro inserts while the second is a fast upbeat remix with nice monophonic lead solos) and Dr Shingo, Irregular Disco Workers and Federico Leocata did their version of "Irradiation" (the first one did a dancey minimal mix, Irregular Disco Workers a nice italo disco remix with a funny funky guitar solo and Federico Locata a minimal horrorish remix).
image not
available
anymore
Artist:
BINALOG FREQ
Title:
The Chase
Format:
Download Only (MP3 + Lossless)
Label:
Binalog Productions
(@)
Distributor:
Juno Download
Rated:
THE CHASE is the newest Binalog Freq single which functions as an appetizer for the new album that will be out soon. On this single, Evangelos, presents three new tunes: "The Chase (Run Human Being)", "Human Race Robot Kind" and "Hunter". All the three tracks have the distinctive Binalog Freq sound made of minimal synth lines and
syncopated rhythms (bass, drums and everything concerning it). Influenced by electro funk the Greek producer mixed fast moments where everything tend to give a sense of tension (this is good for tracks whose theme is the chase) to minimal parts where we have only bass and beats. Also stop and go are used to give the sense of movement while pads, movie samples and vocoder filtered vocals do the rest along with melodic leads parts. Nice single...
Artist:
DREAM AFFAIR
Title:
Endless Days
Format:
CD
Label:
Avant! Records
(@)
Rated:
Based in Brooklyn, NY, Dream Affair printed their first release the last year. "All I Want" was a self released limited EP printed in 100 copies containing five tracks influenced by 80s cold wave and post punk. A year has passed and Dream Affair are back with their debut album titled ENDLESS DAYS which is out on the Italian Avant! records. The album, which is available in CD, vinyl and digital format, contains nine new tracks that bring you back to the early 80s when Cure, Modern English, The Sound and post punk bands like Uk Decay wrote the history of those sounds (I know that you have in mind thousands other bands that you think that deserve to be in the place of some of the ones I mentioned here, but I had to do some names and I did the names that fits the most). Dream Affair are taking the cold wave introspective atmosphere and mixed it with drum machine upbeat tempos adding post punk dry guitar riffs, flanger bass guitar plus synth pads / leads here and there. Male / Female vocal alternation help giving to the whole album a great sound and just check "Lucid" and "Drifting" to realize how cool is that. No matter if you preferred 4AD bands, new wave of post punk, because Dream Affair have them all and they deserve your attention... now!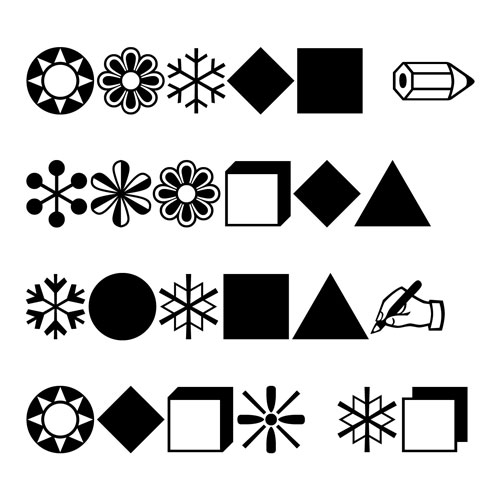 Artist:
Badun / Icarus
(@)
Title:
Flensburg
Format:
12"
Label:
Not Applicable
(@)
Rated:
This collaboration between the two bands arises with the idea of using the source samples as the basis for tracks by both bands. The final result is four track, two for every bands, that make clear as sound architecture is the distinction between the outfits.
The two Badun's track are driven by beats: "AKO" is a clear example of how a song can be constructed using, apparently, only to elements a warm synth soundscape and even changing beat patterns. "KTO" use the same beats movements but with a small melody in the background giving colour to the overall picture.
The two Icarus's track instead are more concealed by careful texture construction and so nearer to ambient: "Vermiculite Trotter" could be an outtake from Autechre's "Envane" (just to be clear: it's a compliment!!!). "Sparkly Bear" is a quieter and longer track relying on truly enjoyable soundscapes.
Despite the fact IDM is not the next big thing anymore, this is a classic release that would please all fans of this kind of music. A quite good record.