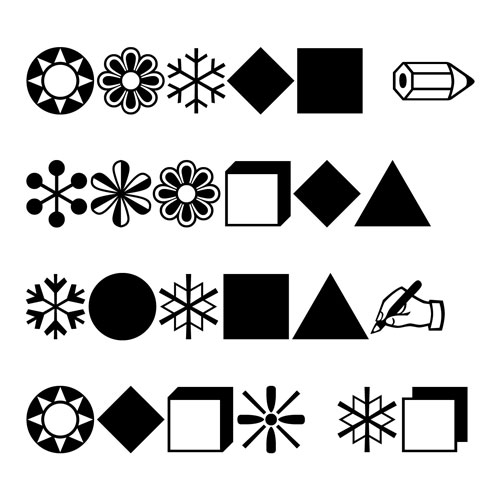 Artist:
Badun / Icarus
(@)
Title:
Flensburg
Format:
12"
Label:
Not Applicable
(@)
Rated:
This collaboration between the two bands arises with the idea of using the source samples as the basis for tracks by both bands. The final result is four track, two for every bands, that make clear as sound architecture is the distinction between the outfits.
The two Badun's track are driven by beats: "AKO" is a clear example of how a song can be constructed using, apparently, only to elements a warm synth soundscape and even changing beat patterns. "KTO" use the same beats movements but with a small melody in the background giving colour to the overall picture.
The two Icarus's track instead are more concealed by careful texture construction and so nearer to ambient: "Vermiculite Trotter" could be an outtake from Autechre's "Envane" (just to be clear: it's a compliment!!!). "Sparkly Bear" is a quieter and longer track relying on truly enjoyable soundscapes.
Despite the fact IDM is not the next big thing anymore, this is a classic release that would please all fans of this kind of music. A quite good record.
Artist:
Manufactura
Title:
The Pleasures Of The Damned
Format:
CD
Label:
Rustblade
(@)
Distributor:
Audioglobe
Rated:
After ten years of activity, what's more marked by many more or less groundless charges of fascism and misogyny, that helped him to build a certain notoriety as a controversial character of the scene (a not so bad aspect in some music territories), supposedly based on the themes he dissects in songs' lyrics, mainly concerning violence and other brutal aspects of human nature - those kind of matters which some hypocritical orthodox thinkers still consider disgraceful, but it's not my purpose to write an essay about false moralism on this column... -, Karloz Manufactura serves his typical musical dish, ironically - and iconically! - portrayed by some plucks adorned and pierced by razorblades in an elegant cocktail glass (small flag or umbrella toothpicks are obsolete...and it's quite funny Rustblade decided to include in the limited edition box set of this "best of" a razorblade as well!), consisting of an extract from his repertoire, carefully selected together with his (damned) supporters, whose suggestions have been taken into consideration for tracklist. The Janus-like aspect of Manufactura, who's able to alternate ferocious electronic and EBM beat storms with more melodic moments - it seems he musically tries to heal the wounds caused by himself through his music! -, resurfaces from this selection so that amidst really violent fits of temper (I particularly liked the initial Killing You, perfect as a warm-up track, the rumshackle stompers The Divine Discontent and Open For Pleasure, the cinematic Defile the Chastity Of Your Flesh...I'm pretty sure they could become hits for trained darkish dancehalls), you'll find some moments of relative truce and contemplative melodies, such as the epic Die For Me, the Beefcake-like electro-industrial of The Saint Of violence (one of the two previously unreleased tracks included in this issue), the electric formaldehyde of Deep Waters (Ophelia's Descent Mix), sung by Brittany Bindrim (from i:scintilla), the entrancing synth-pop of The Whore's Lullaby, which are definitively my favorite ones. If you never heard Manufactura's music before, consider The pleasures Of the Damned the possibly best starting point for sure, if you don't get scared or disgusted by the cover artwork - the most romantic image possible for a grindcore fan by the way!!! -.
Artist:
DEKAD
Title:
Monophonic
Format:
CD
Label:
Boredom Product
(@)
Rated:
Three years ago I reviewed Dekad's second album "Confidential Tears" and now it's time to check their latest one titled MONOPHONIC. Passed from a trio to a solo project of JB Lacassagne, Dekad didn't lose their distinctive mix of electro e.b.m. and synthpop that was already into "Confidential Tears". On the eleven songs of MONOPHONIC I still hear echoes of late 80s Depeche Mode, Evils Toy or Covenant but JB knows how to tweak things up and he kept these sounds only as reference and sound-wise he opted for analog sounds instead of the cold synth 90s sample based sounds. In this way the bleeps and fat bass lines he used on tracks like "Hands Over Me", "So Sorry" (song enriched by the guest vocals of Lover_XX a.k.a. Sylvie Billy, singer of Foretaste) or the following "What If" (on this one Member U-0176, singer of Celluloide, is on backing vocals) are really making the difference by warming the atmosphere and giving to the whole tracks a crisp sound. We all know that love relationships are hard to deal with but the pain and suffer JB sings about find a comfy place to rest thanks to these sounds.
image not
available
anymore
Artist:
ELASTIK
(@)
Title:
Critik
Format:
CD
Label:
Koma Records
(@)
Rated:
CRITIK is the second and newest album by a project coming from Paris / France called Elastik. Thomas Prigent is the main guy behind it and he collaborated with different people who composed the lyrics and sung on most of the album tracks. We have Horror 4o4 on "Ekymose", "Toxic" and "Skalpel" (she did a spoken word performance in French language while Thomas built a strong musical background in balance from industrial, new wave and experimental electronic music), Faustine on "Automatik" (this is a powerful track that begins with an hypnotic tiny bell melody and that grows slowly with the add of distorted drum beats and bass lines just to find its climax when catchy piano / bells melodies joins the great Faustine's performance), Cecilia H on "Organik" (this is an upbeat track based on warm synth bass lines, reverberated clean guitar arpeggios, analog drum machine beats that add pathos to the Cecilia H speech), Cheval Blanc on "Synkrone" (this is a melancholic tune with a nice piano / distorted reverse guitars duet with the add of powerful hard beats. Cheval Blanc is a guy who here performs his French speech) and Black Sifichi on "Insomniak" (this track is a mix of upbeat beats and minimal electronic melodies and Black Sifichi vocals sounds like a speech of an English actor). We have also three instrumental tracks ("Kristal", "Nevrotik" and "Klone") where Thomas build a strong mix made of industrial electronic music and catchy melodic intuitions or creates a nightmarish mix of piano echoes (on "Klone"). CRITIK is a great album which is able to mix cinematic atmospheres, cool sounds and convincing vocal performances. You can check the whole stream on the label's website.
image not
available
anymore
After the Noisebrigade release, here's the second electro marked release (code blu) of the Sauroid label. This time they flew to Latvia to bring to you, -=UHU=- (that stands for Universal Human Underground). After the last year 12" EP titled "Electrofunk Systems", -=UHU=- drops a new EP with six tracks influenced by Detroit electro and Kraftwerk. Using mainly analog synth sounds, Gatis Pastars (the guy behind the project), creates a mix of robotic atmospheres with catchy melodies. Chiptune sounds and warm synth waves will warm every lover of pure electro music. From the opening "Base 808" you'll be seduced thanks with distorted pulsating monophonic sounds and hard beats. Mixing mid and fast tempos tunes, Gatis, proposes a balanced track list. Similar to the lost island Atlantian, where civilization probably has a high level of scientific knowledge when compared to the human evolution. The EP includes also a Komarken Electronics remix of "Energum". A track that originally sounded fast and obsessive with catchy lead synth which, with the help of Komarken Electronics, now has turned into a cool mid tempo electro track with bass line arpeggios and sidereal pads. Are you ready to be doomed?
(Proofread by Johan Sebastian Bot)