image not
available
anymore
Artist:
VV.AA.
(@)
Title:
Bass Warriors 2
Format:
Download Only (MP3 + Lossless)
Label:
Devine Disorder Records
(@)
Rated:
About 2 and a half years after "Bass Warriors" (DDR 014), the excellent Devine Disorder Records label releases the sequel, a mini compilation of dark electro tracks by some of the finest producers around.
"Bass Warriors 2" gathers in a 5-track EP the talents of Dwellz (label's head honcho), Mike Ash, Rawtary, Zerodouble and Dexterous Numerics. Sound is ranging from the futuristic dystopia of "Amoeba" (fly track by Dwellz) to the tough funk of "Bass Man" (Zerodouble), through the experimental vibes of "Freaky Bitch" (my fav track by Lithuania's finest, Rawtary) and the more straightforward dark electro of "Flying Saucer" and "Dannz" (by the one and only Mike Ash and an extremely talented newcomer in the electrofunk scene, Dexterous Numerics, respectively).
Mastered to perfection by a man (or... machine?!) who needs no introduction, R21, this is a release you just can't miss. It will be available digitally by Sunday, Feb 26, so, all you freaks, save some bucks for a heavy dose of electro dopeness!
image not
available
anymore
Artist:
ATTRITION
Title:
The Truth In Dark Corners
Format:
CD
Label:
Other Voices Records
Rated:
In the last years Attrition reissued all their old albums and also some rarities (see the Vinyl On Deman "Demostro 1981-1986" double LP release), so it was quite a surprise to see this Other Voices release. "The Truth In Dark Corners" is a recording of live tracks coming from the band's 1985 Holland tour plus a closing track coming from a London gig. Back then Attrition were releasing their second album "Smiling, At The Hypogonder Club" on Third Mind and this release contains many tracks coming from that one plus "Shrinkwrap" (which was a single) and two unreleased tracks "In The Attic" and "The Aftermath". Formed on those days by Martin Bowes, Marianne Teunissen and Alex Novak, the band was creating their distinctive darkwave electronic sound which was capable to mix danceable rhythms and electronic experimental attitude. "The Truth In Dark Corners" contains good recordings of classic Attrition's tracks (or at least they are what I consider their classics) like "Mind Drop" or "Pendulum Turns" and here you can listen them sounding direct and powerful. These recordings represent quite well the essence of the band on those days so I don't consider this album only a release for hard core fans. As artwork you'll find photos taken by Justin Mitchell back then. I'm quite sure that if you a long time reader of our magazine you know this guy, because when he knew Attrition he was an electronic music enthusiast who became their friend but soon after he founded Cold Spring Records.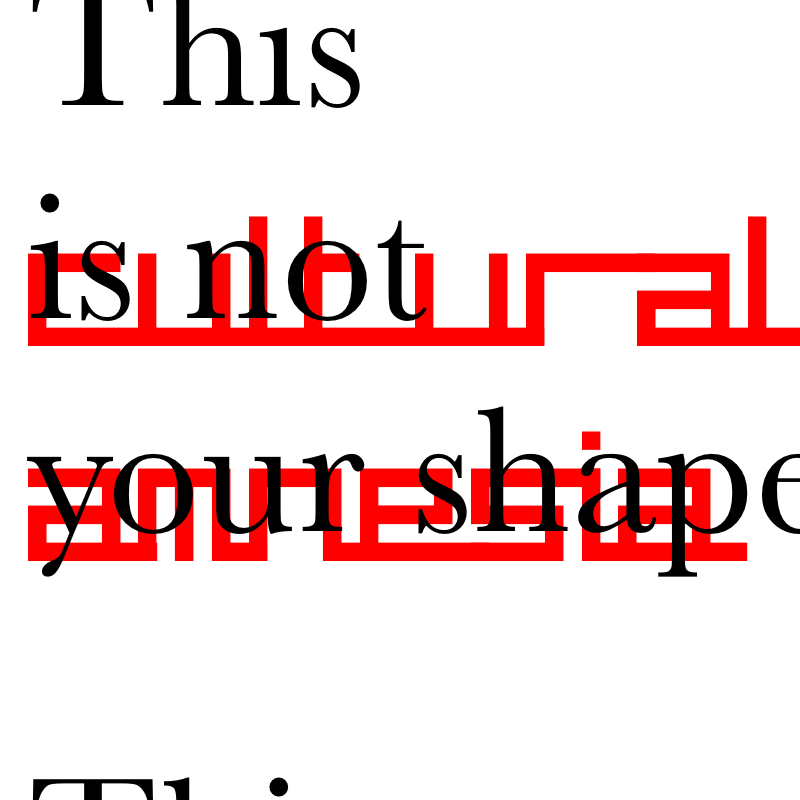 Artist:
CULTURAL AMNESIA
(@)
Title:
This Is Not Your Shape
Format:
Download Only (MP3 + Lossless)
Label:
Bleak
Rated:
I wrote about Cultural Amnesia a couple of years ago when Klang Galerie released the expanded version of "Enormous Savages". On that release we have been able to check some of their newest songs composed on the years 2000s. Now, thanks to the Bleak netlabel, we have the chance to have their new album available for free at different audio qualities, even as a CD image! You read it right! A full quality album for free! "This Is Not Your Shape" gathers songs recorded during the 2004-2009 period and since the first listening, you'll realize that they might have updated their sound but their approach to sound is still the same. They treat sounds and vocals like pieces of an imaginary collage where melodies and and experimental approach to musical production mix naturally. On tracks like "The Product Chunk Funk", "Gary's Problem" or "Product Chunk" you can also feel a sort of "sane insanity" which, don't ask me why, reminds me of Monty Python. Maybe it is because of the way of using the voice which sometimes sounds irreverent or maybe because of the how they look for original ways of treating rhythms or sounds. Check, for example, "Seasong (For Geoff Rushton)", a song composed in memory of their friend commonly known as John Balance: they mix synth distorted sounds, reverb guitar (which sometimes reminds me of some solutions used by Fripp), syncopated rhythms and dreamy like vocals (you can say that they were truly remembering him while singing). The album is closed by "Waiting From The End", a post apocalyptic tune with recitative vocals and that "Fripp" guitar again. Into the package you'll find also "Verbose Logging", a designed PDF booklet containing a selection of lyrics of songs recorded 1998-2009. This is a must download! Welcome back Cultural Amnesia!
Artist:
VV.AA.
Title:
Zero State Media Upload 2011
Format:
CD
Label:
Zero State Media
(@)
Rated:
I find not easy reviewing compilation, and usually it's because of compilations, not me. I think that compilations, unless vehiculating a specific project or background able to give a sense of unity to a bunch of different bands put together, become something not organic and easily boring, and you start skipping tracks one by one. Ok, that's might be not that bad, compilation are useful to get to know music, different projects, etc., but fact is that you skip tracks. And the only way to review the record would be writing down a pletora of single microreviews... boring. Zero State actually tries to give the whole compilation some organicity. "Zero State is a new futurist movement exploring the impact of accelerating technological growth on society [...]", "We want a new, healthy society - a new future - which embraces the compassionate use of technology [...]", "It is our ultimate goal to create a society in which involuntary suffering has been Abolished by the considered, compassionate application of technology [...]". As a background, I find it pretentious, metaphysical as well as naively optimistic, I have a completely different view about "technology", it doesn't put me in the best mood, and from mere titles and names I can't get the evidence of real criteria in putting all this music together, but I can always skip tracks. Actually I did it many times. As you would expect you find the good and the bad in this kind of compilations, so it's here. There's some interesting stuff, the highlights would be Prompter (up-tempo future pop, entertaining), Kommand + Kontrol (catchy modern ebm), Temp0rary (IDM related) and the nice electro-beats of Amon Zero and LXPK, then we have several variations on the "electronic music" theme, and some of the rest sometimes is even hardly definable electronic, a bit heterogeneous to keep the level of attention high. I would finally highlight Xykogen, probably the most original music on the compilation, worth checking out.
image not
available
anymore
Here we are after a couple of years to talk about a new compilation of the DANZA MECCANICA series with ten "new" tracks coming from the treasure box of 80s Italian synth wave. Mannequin dug hard to find the casket which contained bands that hardly had a vinyl release on their back. The album opens with Suicide Dada, a band coming from Pinerolo, 40Km from my city Torino. They officially released only a side of the double vinyl compilation released with VM #5 but they recorded a couple of demos. The version of "Acque" you can find here is coming from the first demo and if you love deep vocals, simmons pads, bouncy bass lines and atmospheric pads, this is for you. Madaski, their singer, put on his soundcloud page another Suicide Dada track titled "Not Satisfied", if you want to check out that one here's the link http://soundcloud.com/madaski-1. Der Blaue Reiter with "Through Glasses" are next with a track that sounds like Joy Division in love with synths. The bass line is typical of the new wave sound of those years and the dry drum machine sounds help painting a cold scenario. They later became State Of Art and they are back nowadays with a new album. I don't really know who Son Of Science were but "Way Of Life" is a nice upbeat tempo with male/female vocals, analog synth lines. The same goes for Waveform. I don't really know them and their "Creep" is a fast analog synth wave, almost punk song with female vocals, obsessive synth bass lines and essential melodies. Ruins were an artsy duo who a couple of years ago reissued some of their tracks on Minimal Wave. Here you can find "New Record", a track originally included into their 1983 tape "Side Roads" but here the version is a bit longer. They mixed funk, jazz, dance and wave in an experimental way. Side B opens with a different version of one of the most famous Jeunesse D'Ivoire tracks, "A Gift Of Tears". This "Silent Version" is a quasi instrumental version of that great wave gem where they changed a bit some melodic lines, removed the sax part and used Patrizia's vocals to underline some parts here and there and to sung the refrain. LASS Crime were active in mid/late 80s and they self released three tapes and they had another one titled "Electa" out on Energeia. "I'll Merry Go Round" is coming from their 1987 demo "Inanitas" and it's a nice electro/goth tune. Musumeci were an obscure combo coming from Torino. I knew them in the mid 80s and they gave me their demo containing six tracks. "Harry Batasuna" is an instrumental track which recalls me D.A.F. and Cabaret Voltaire and opened the B side of the demo. Years later I tried to contact Mauro Missaglia, the guy who played synths, but with no success, so they kinda slipped into oblivion. Deca with "First Frequency" is here with one of the few tracks he sung. As far as I know this is an unreleased track and it's a nice one which, influenced by Depeche Mode, mix synthpop with new wave. If you love Frozen Autumn, for sure you'll love this one. European Stage is another band I don't know at all. Their "Subterranean Wait" mix experimental cosmic sounds to synth coldness. You can check all the tracks here http://goo.gl/xg8RX. The release will be available from the next week on vinyl and digital download.