Some might say that the unbelievable success of projects like Alien Vampires would animate several projects to express their musically path in a similar way. Also Outworld, a trio hailing out of the very south of Italy (San Severo / FG) have a past, which has its roots in a Metal-related sound-outfit, until the members decided in 2002 to establish this music-project to storm the dimension of a more Electronica-/Industrial sound-design. So far this plan has been followed with limited success and to be fair enough, I need to say in advance, that their music mixture isn't free of the notorious, nearly hatred 00ntz-00ntz attitude ('Distant Future'), which still infects authentic EBM / Dark Electro with Trance-/Techno-driven virus internationally. But - and not to lead this review in unnecessary negativity - these Italo-gentlemen have some good and own ideas plus they come up here and there with attitude, which could help them to reach a wide audience and to bridge mediocrity. 'Hidden Evolution Path' is already the fourth album of this band-project and offers some satisfying tracks with 'Scarring Memories' for example, this tune present crafty EBM bass lines and a sound-design knocking at VAC's door for entrance. Also the opulent arrangements of 'We Fall All Alone' bring a smile on the face of the listeners - dancefloor-compatibility included. Constructive criticism should be mentioned too: I would recommend them to continue generally in this direction, while a little bit help regarding professional mastering / polishing of some sound ideas wouldn't be a wrong idea. The vocals are following a bit too often that 'cookie-monster-through-whisper-box' attitude, also here a bit more own initiative can be helpful. There is nothing to complain regarding their artwork which features a text-/lyric-book and their overall dark and haunting presentation. I must admit that haven't heard of them before, so all I can rate starts with 'Hidden Evolution Path', but since they are a three-men-outfit, how are the things and reactions regarding live performances?
image not
available
anymore
Artist:
Titans
Title:
For the long Gone
Format:
CD
Label:
Progress Productions
(@)
Distributor:
Broken Silence
Rated:
A 3-men-collective from Sweden/USA and I remember to be quite entertained by their first EP 'All There Is', which came out nearly at Christmas day 2010. Musically they can be generally sorted into the Synth-/Electropop-genre, although they here and there like to give some harder dancefloor-compatible stuff more focussing to present straight old-school EBM-like bass line sequences. Globally I like their skilful sound programming and the calm, nearly sedating vocal performance. That 16tel bass-line programming is one of their most remarkable abilities and more or less always present - it allows them to enter a more late-80s/early-90s-inspired Pop-/Wave-/ Romantic-affiliation instead to be inspired by too often repetitive newer hypes - and that is not a bad reference in my book. The production of course fulfils all needs of Audiophiles. 'All There Is' may also here counts to the more calm and melodic highlights asides 'My Sorrow' - while that compilation appearance ('Born/Evolve/Progress 3') 'Dried Out' deserves a mention as well. Titans are far away to be a renovator of the scene but I would recommend checking their album out at a long car trip - their calm and unobtrusive sound programming, the well sounding male vocals, the crystal-clear production with a top-notch mastering by Hakan Ãkesson at Mutidstudio results in a good album worth a check.
image not
available
anymore
Artist:
Barberos
Title:
000
Format:
12"
Label:
Human Feather
Rated:
Formed by three mysterious guys from Liverpool, Barberos started their mission on 2008, after a party. They decided to give form to their ideas using two drums and a synth. PL, UJ and OD wear their white spandex suits and started touring Europe and UK sharing stages with people like Charles Hayward (This Heat), Melt Banana Capillary Action , Poil, Action beat, Ruins, Common Deflection Problems, UltraZook, just to mention a few. 000 is their first album (a short one, since it lasts 23 minutes) and contains five tracks. The album opens with "Hot Squash", a mix of tribal psych cinematic madness. The peculiarity of this recordings is that they chosed to panpot a drum for each channel. In this way we have a sort of 3D sound which is able to captivate the audience. Mixing jazz, post-punk and progressive, Barberos has convinced me immediately and they recalled me also the 70s B-movies soundtracks in balance from kraut-rock, psychedelia and experimentation. If you love Zorn as well as Magma or even if you don't give a damn about those two, check the whole album here http://humanfeather.bandcamp.com/album/000-2 and support Barberos!
image not
available
anymore
Artist:
La Mort De L'Hippocampe
Title:
Cheminement De L'Extase
Format:
12"
Label:
Enfant Terrible
(@)
Rated:
Always co-produced by Enfant Terrible and Verbascripta, "Cheminement De L'Extase" is the second and last release by La Mort De L'Hippocampe. Recorded before "Symphonie Neuronale", this album has been released after that, following the wish of its creator Jerome Fontan, who passed by on June 2011. Best known for the electro project Porn.Darsteller, Jerome on this album created, as for the first one, two long suites which musically are different from what proposed on "Symphonie Neuronale". On the A side we have "Cheminement Surreel", which contains a mix of experimental, synth industrial and classical sounds (violin, piano, etc.) that function as a soundtrack to a metaphysic poem. In eighteen minutes, this track changes many times and it's a particular catchy one thanks to its atmosphere which passes from industrial synth noises to melancholic organ/violin duets in a natural way. On side B we have the main title which is mostly based on texts from Hildegard von Bingen read by Jerome and Isabelle Toro, who also collaborated on the first release. This suite is mostly based on old school industrial synth sound but mixed with medieval instruments like "vielle a roue" and the "bombarde bretonne". If you loved the first record you won't miss this one and you have to act fast, because it is already sold out at the label's shop but Verbascripta (www.verbascripta.net) has still some left.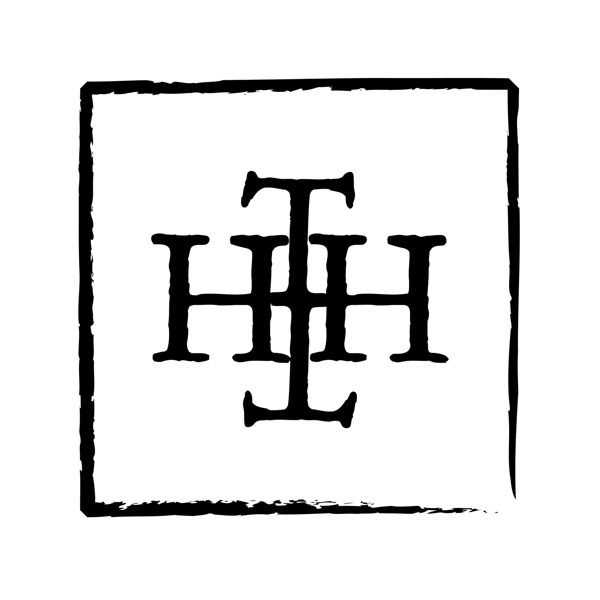 Artist:
The Hollow Hearts
Title:
s/t
Format:
CD
Label:
self-released
Rated:
There's something for every Electronica enthusiast on this short-but-sweet offering from L.A. based The Hollow Hearts. Beginning with 'The Sea,' which begins with ambient field recordings of lapping waves, with crystalline synthesizer sequences fading in, so subtle as to be almost unnoticeable, until you are submerged in a psychotropic coral reef of wonder. It sounds like Drexciya's underwater fantasias, if they were remixed by Sylvain Chauveau.
'Belief' brings back '90s industrial existentialism to the dance floor, giving an unabashed nod to latter day NIN's, with its monochromatic deadpan rap. Its sexy, in the most dispassionate of ways, and it should sound great beneath the strobe lights. 'Forever,' a futuristic love poem with robotic vocals and churning dubstep LFO, could be three times as long, clocking in at a mere 1:46. 'Ashes' rounds finishes things, with its Twin-Peaks-By-Way-Of-Berlin distant longing. It sounds like a memory of romance, for people who grew up going to sweaty dungeon raves, rather than juke joints and speakeasys.

It seems like The Hollow Hearts are a little unsure of themselves, like they're afraid of taking up too much of yr time. This tiny morsel comes out to a scant 17 minutes. They should rest assured, they clearly know what they are doing. The mix is nearing perfection, with the drums, vocals, and synths appropriately levelled and spaced around the stereo spectrum. The Hollow Hearts is a lush and spacious affair. They have refined the strengths of 30 years of electronic music into something unique and personal. The Hollow Hearts manage to sound both classic and futuristic, simultaneously. Here's to hoping that this release will help usher in a new era of dancefloor romanticism. Their next release should be three times as long!

The Hollow Hearts can be had as a free download, and the classy flat-matte CD can be had for a scant 3 bucks. The sleek letterpressed logo and hand-written stationery that came with my reviewing package show a band that is invested in what they are doing, and they are practically giving it away. This humble and heartfelt music needs to be heard, equally at home in pounding techno clubs as driving down blacktop highways with the cruise control on. Highly recommended!