Artist:
VV.AA.
Title:
Musicity x Culture Mile
Format:
Tape
Label:
Musicity Global
The concept behind this compilation is a 'site-specific' notion, recording found sounds in an 'acoustic survey' of the area of London that's been rebranded as Culture Mile thanks to featuring the sites of the Museum Of London, the Barbican, the Guildhall School of Music & Drama, the London Symphony Orchestra and so on. Ten artists have taken these sounds and the accompanying inspiration and offered up pieces on the theme. These are predominantly downtempo electronica, dripping with arty cool.

As I write this, the Barbican is currently hosting an exhibition of Tangerine Dream photos and artefacts, so it seems appropriate that opening track "Running Out Of Limbs" is slightly T.D-esque, with steady changing arpeggios and a mellow, in-it-for-the-long-run vibe. This tone is reprised in Guidhall EMS's "Eternal Descent" later on, in a good way.

"Running Out Of Limbs" doesn't feature much by way of found sound however, although this begins to appear starting from the second track on. Some are as background textures only, such as on "A Synonym For Light" by Tania Nwachukwu and Bump Kin which foregrounds a full-length poem that dominates the consciousness, or on the theatrical mini-epic vocal playfulness of Alex Ho's "Upon Brick". Other pieces, like Mandhira da Saram's scratchy and expressive "Anchor", take the acoustic and incidental sounds and concentrate their focus on them.

The sonic environment elements do take something of a back seat sometimes, making this compilation feel less conceptually-driven and more like an old-fashioned compilation of ten random local artists. There's no harm in that necessarily, as tracks like Fari B's quality post-trip-hop calm "The Visitor Book" or Craig Richards' soft electronica patterns in "Deep Slow" that make you want to Google more of their work (the hallmark of a good compilation).

An unexpected highlight is Kassia Flux's "Rahere", a really unusual piece that takes a beautiful and fairly purist, cathedral-toned choral work and treats it with reverence yet also chops it and twists it around the edges, melting it into a new frame.

So while people seeking out ambiences and found sounds may feel a tiny bit duped by the general pitch of this package, the musical quality and breadth of ideas that's been offered up here more than makes up for it.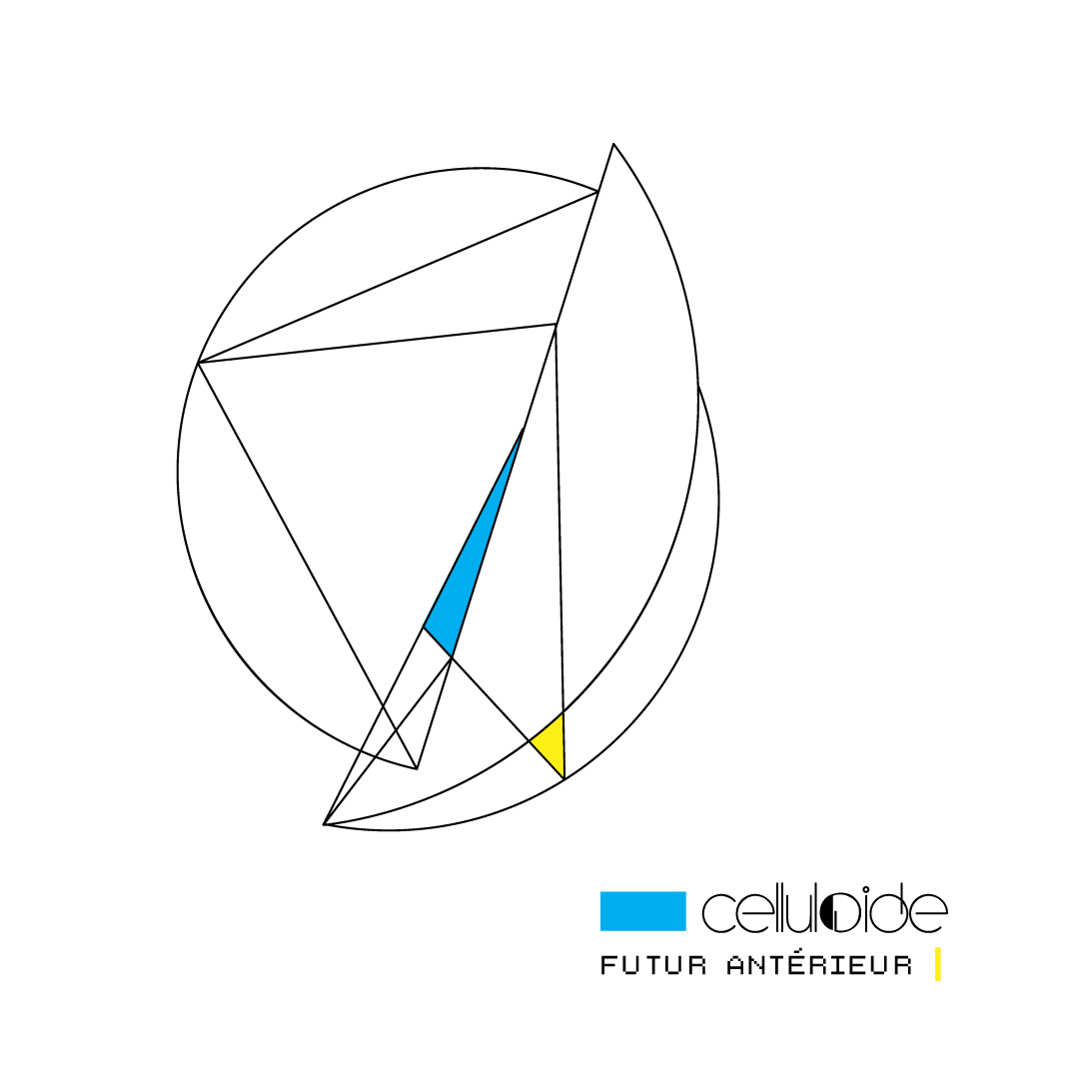 Artist:
Celluloide
Title:
Futur Antérieur
Format:
CD
Label:
Boredom product
Rated:
Six years after their previous album "Art Plastique" and twenty years since they began their adventure, Celluloide are back with a new album titled "Futur Anterieur". The ten new tracks see the trio formed by Darkleti, Member U-0176 and Patryck Holdwem dealing with synthpop with a minimal approach to sounds and a bit of e.b.m. into the rhythmic section (mainly due to the heavy bass drum and snare sounds). On their presentation, they underlined the pop side of the new tracks which to my ears, compared to the previous album, is meaning that there's major attention to the catchy parts: Darkleti vocal style is halfway from detached to passionate and the sound is widening during the refrains, thanks to use of pads that enrich the rhythmic parts made with synth sounds as well as drum machine beats, which are building the core of the tracks. Listen to the album carefully and you'll realize that and you'll appreciate it fully: for example check the nice upbeat instrumental track titled "Modulation De Fréquence" and you'll realize the kind of work made by Member U-0176 and Patryck Holdwem. "Futur Anterieur" is a really good "pop" album, if we want to use this term, but it's a multifaceted one made of melancholic atmospheres, nice melodies and strong rhythms. It contains also the single "Quelque Chose S'Efface" but, as they used to say in the 60s: it has all killers and no fillers.
Artist:
Confrontational
(@)
Title:
Under Cover of Darkness
Format:
CD & Vinyl
Label:
Synthstorm Records
(@)
Distributor:
Bandcamp
Rated:
Confrontational is the musically outfit for Massimo Usai (vocals, guitars, synthesizers, programming) and his partner Juan Zurdo (Simmons drums, live percussions) and it hails from Cagliari, Sardinia / Italy. Founded in 2014 this project could already gain some attention with live performances at famous venues (WGT Germany in 2018 or at Frantic Fest in Francavilla al Mare, Italy, in August of last year). Also their various cooperations with some well discovered guest vocalists out of the Synthwave-/Outrun-genre like Cody Carpenter (Ludrium / John Carpenter), Tying Tiffany, Tobias Bernstrup, Trevor William Church (Beastmaker / Haunt), Hélène De Thoury (Hante) or Tony Kim (Dance with the Dead) this project has gained internationally reputation. "Under Cover of Darkness" is already the fourth full-length album and has been already digitally self-released by this band project at the end of October 2019. So the reason for this review is the celebration of the consequently release on vinyl and CD via the label Synthstorm Records, also hailing from Italy.
This album is sort of a conceptual release and you'll get a satisfying explanation with the information around this album: "There is a thick red line that binds together the worlds of darkness and disco - a line that can be traced through some of the tracks that unsuspectingly topped international charts between 1975 and 1987, going straight from Goblin's "Deep Red" to Sabrina Salerno's "Boys." A story originated on the dance floor through lyrics that, when read through a certain peculiar angle, attest to a number of severe implications. A wild ride into the night, ripe with possibilities, fear and excitement".
Therefore Controntational have decided to release rather a tribute just to praise some of the instigators, who could unite the classic, slightly depressive 80s life-style and emotion with the then up and coming Italo Disco genre, which has seemingly left a lot of impact on the producing musicians. Guest vocalists have been again hired with Cody Carpenter, Adrien Grousset (Carpenter Brut), Tobias Bernstrup and Amedeo. As the chosen guest vocalists are mostly based out of the Synthwave- / Outrun genre, it shouldn't wonder too much, that also Confrontational's music expression rather picks up compareable ideas. There can be also named Dark Wave, Synthpop or even EBM with a slightly Crossover touch as musically references to describe their background.
It even brings a smile to the listener to hear that cheesy "Boys" - here simply re-named "Summertime Love" - originally sung by the busty sensation Sabrina Salerno back in 1987, but here with Tobias Bernstrup to replace her performance. Musically it is a haunting tune with furious guitar riffs thrown into the mix - but the right one to animate the audience to sing along the chorus line. Also the Bohlen composition of Modern Talking's classic "You're my Heart, You're my Soul" (Here simplified into "You're my Heart") receives its roughly produced transmutation into a biting synth smasher with screaming guitars and Amedeo's vocals. Also Den Harrow's top-hit "Future Brain (feat. Cody Carpenter)" or Yazoo's classic "Don't Go" reveive a tastefull refreshment in those darker and gritty styles. It's difficult to point out THE hit track of this album because all of these reinterpretations have it own advantages.
Confrontational and in person of Massimo is capable to provide purest 80s infiltrated Pop- and Wave-art, although he seems to have a darker and more ominous sounding view on this era. That is in no way to blame, it's rather the opposite because some of these mentioned top hits have lost through endless repetitions via radio its magic in those days. Therefore this new, darker and more biting reinterpretations are a welcomed alternative. Get it while can and to purchase this goody on vinyl seems to be a must-have for all retro lovers.
Artist:
Konx-Om-Pax
Title:
Return To Cascada
Format:
Download Only (MP3 + Lossless)
Label:
Planet Mu
"Return To Cascada" is a 6-track, 25-minute EP that revisits last year's "Ways Of Seeing" album (and "Refresher" EP), giving us a remix, a couple of alternate versions, a live version and a short new track. So I'd best disclose here that I haven't heard the source album, and am judging this EP on its standalone merits- and it scores highly.

The first track, Skee Mask's version of "Rez" is the kind of intelligent electronica that Planet Mu is so revered for, just the right balance of intellectual and emotional. Last track "Teufelsberg" is a gentle skittish melody of romantic bleeps, for fans of both love and programming. Both are exemplars of synth expression, and it was exactly what I was expecting. The rest of the package is more of a surprise.

By contrast, the title track is strangely conventional electro-pop by Planet Mu standards, it's almost synthwave with its steady 4-4 beat, energetic synths and vocodered lyric snippets. The club edit of "Saule Acid" is also remarkably 4-4, a definite highlight and a joyous fusion of acid sounds and retro loops with fresh atmospherics. The live version of "Caramel"- although you can't tell it's live- is melodically almost in the territory of hands-in-the-air trance music, but seen through a filter of lo-fi effects and toothy, almost 8-bit synths.

The 'ambient mix' of "I'm For Real" isn't ambient by any rational definition. Taking a synthwave track and stripping the drums and bass off it doesn't make it ambient if the synths are still pulsing and throbbing with rhythmic attitude- but it does highlight some of the beautiful sonics, so if you can forgive the mis-naming, it's excellent.

It's an unusual little package of reworks that stands up in its own right without its parent releases- a short burst of smart and loosely optimistic electronica.
Artist:
MHYSA
Title:
Nevaeh
Format:
12" vinyl + Download
Label:
Hyperdub
"Neveah" (heaven backwards) is New York-based Mhysa's second album, and her first for Hyperdub. It's a good fit for the label sonically, with its combination of glitchy, complex electronica beat work, quirky sounds, downtempo attitude and slight swagger feeling right at home. It's been labelled as R&B, but that's a bit of a stretch, and lyrically there's some validity in that but this is much more 'out there', on the outer boundaries of post-dubstep.

Tracks typical of this sound include a fascinatingly edgy resonance of "Sad Slutty Baby Wants More For The World", a deep atmospheric electronica piece which almost overwhelms itself with feedback. "Breaker Of Chains" sounds like trip-hop that's been stripped back to barely an acapella and some found sounds, while "Sanaa Lathan" is a more fully-rounded lo-fi rap vibe compared to the less-is-more approach of most of the other tracks. Incidentally "Sanaa Lathan" and "Brand Nu" play back-to-back in a single YouTube video that embodies well the flavour of sexuality and attitude of these tracks.

It's in the more vocal-heavy and lyric-heavy tracks that the challenge lies. Mhysa's expression here lays everything on the line, her passions and insecurities, with very little filter (and plenty of swears and sexual references). Although vocally strong on some tracks, like the seemingly frustrated "W Me", there's a fragility and full-on weakness in tracks like "Before The World Ends" which isn't going to win any singing competitions but will grab a lot of attention for its honesty that borders on vulnerability.

There are 18 tracks but many of these are skits or thirty-second sketches that border on genuinely random, ranging from an unexpected acapella of "When The Saints Go Marching In" that preludes the more complete version at the end, to the downright odd "Na Na Drift". Instrumental items like the two minutes of "Honey, Sweetie, Baby" hint at a whole other, deeper more extensive electronica album that might be inside Mhysa itching to get out.

It's a refreshingly experimental and personal work that really speaks volumes of Mhysa's character and vibe, complemented by measured and sympathetic electronica work. The odder aspects and unusual album structure will be off-putting to more casual listeners, but if you're looking for a bold musical expression of wallowing in isolation and insecurity- particularly around the Valentines' Day release date- then this is both an unusual and very deep dive in that direction.