Artist:
Nazar
Title:
Enclave
Format:
12" vinyl + Download
Label:
Hyperdub
Angolan producer Nazar's first long EP (or short mini-album) for Hyperdub is a really strong fit, with the strong gritty dubstepping, grime attitude, and curt hip-hop sampledelica all getting knitted together with smarter, sharper elements that will assault your brain and your feet in equal measure.

Although Nazar grew up in Belgium, he moved back to Angola after the civil war ended and the political unrest is right on the surface of the bluntly amazing track "Airstrike", featuring Shannen S P. expressing the feeling, rather than opinion, of living in turmoil, over a bold and raw synth bass tone. The cocking-gun-as-percussion layer is a little bit on-the-nose, perhaps, but it's a track that commands attention.

Other highlights include the "Enclave", that treads well that fine line which allows distorted shouting to be an artform, and music-for-complex-dancefloors "Konvoy" which you may already have caught on Kode9 & Burial's Fabric compilation. "Ceasefire" is strong as the moody closing number as well.

It's a comfort zone release for fans of Hyperdub, yet it's still sonically fascinating, with a really interesting blend of details and a distinctive voice.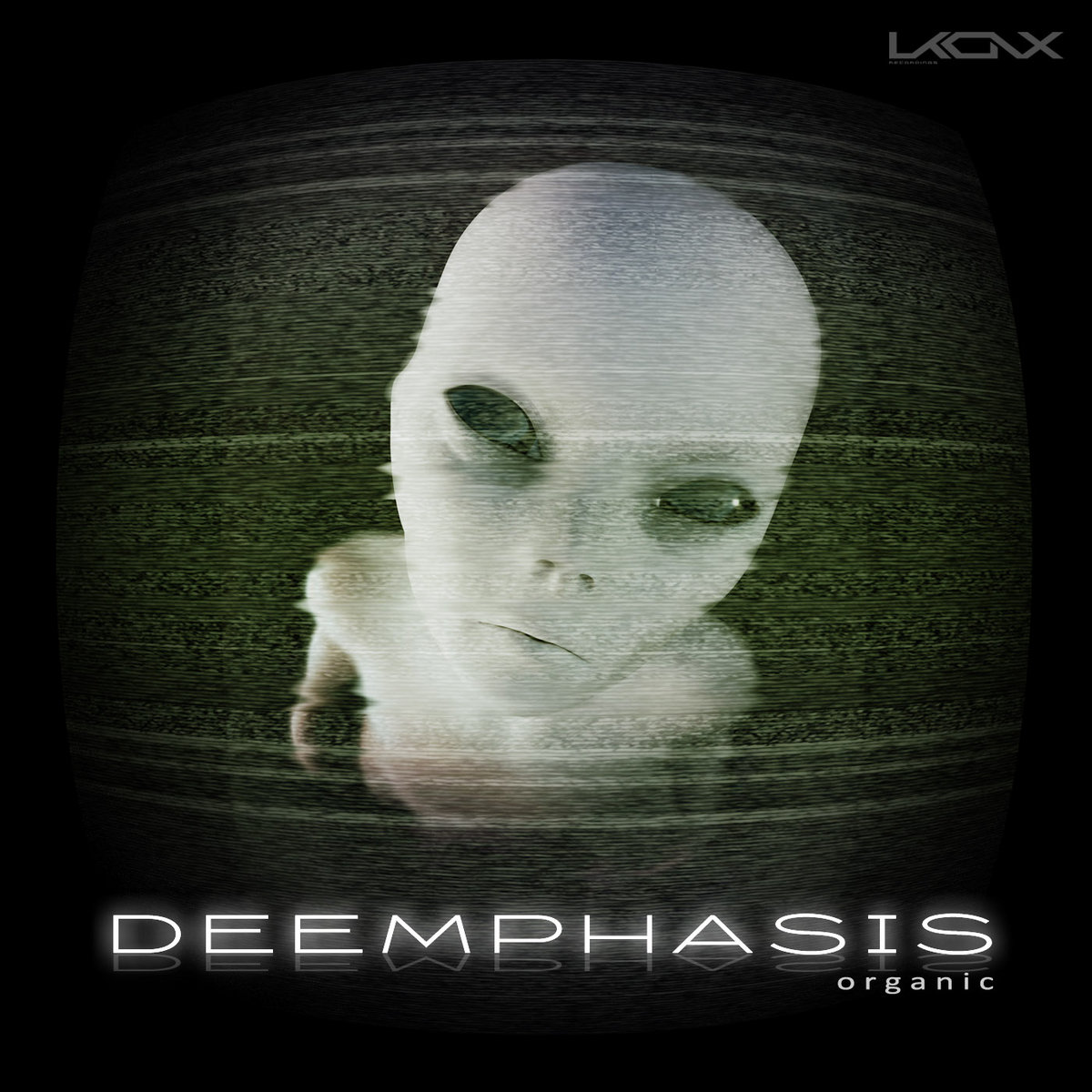 Artist:
Deemphasis
Title:
Organic
Format:
Download Only (MP3 + Lossless)
Label:
Ukonx
Rated:
Stéphane Bastien a.k.a. Deemphasis is back with a new E.P. on his own label Ukonx. "Organic" contains four new tracks that are mixing acid bass lines, 00's electro melodies and 80's intuitions (see the use of vocoder filtered vocals). The producer from Antibes didn't give any description about his new work, probably he preferred us to dive into the sound he crafted. I did it and the alien which is staring at us from the cover like he's watching a strange creature, it gives me the same nervous itch that tracks like "Electric Pressure" and "Organic" (two mid tempo based on an acid bass line, arpeggios, bouncing rhythms and vocoder filtered unintelligible vocals) are able to make me feel. "Organic" is a solid release with the right balance of catchy melodies, great sounds and nice production. Give it a try!
https://ukonx.bandcamp.com/album/organic-ep
Artist:
The Cascades
(@)
Title:
Phoenix
Format:
CD + Download
Label:
Echozone
(@)
Rated:
Well here it is, finally - the new album by The Cascades. I've been touting this band for a while now, and their double album 'Diamonds & Rust' last year could only leave me and their fans wanting more, more more. True, 'D&R' did have a couple new tracks on it (most of it was a compilation of previously released and older, previously unreleased material) but that was hardly enough to satisfy our collective vampiric tastes. On 'Phoenix' as the title implies, the band rises from the ashes, spreads its wings and soars high. If for some strange reason you're still unfamiliar with The Cascades, they are old-school gothic rock updated into the modern age. Often have they been compared to Sisters of Mercy, partially due to M.W. Wild's dark baritone vocal similarity to Andrew Eldritch. Lately though, Wild's voice seems more baritone Bowie than strictly Sisters. On 'Phoenix' the band really comes into its own with a polished product, skilled songwriting, assiduous arrangements and perfect performance that any gothic rock band would envy. There is a track-to-track unity here that really solidifies the band's identity. The opener, "Avalanche" (subliminally named for SOM's Doktor Avalanche drum machine?) isn't the strongest track on the album but it does set the tone for what's to come. The melodic hooks flow like lava running down the mountainside, filling every crevice and emblazoning them indelibly in your psyche. Some of them might seem a little more subtle than you'd expect, but they'll settle deep in your subconscious all the more. There are so many great songs on 'Phoenix' that it's hard to rate one over another. Favorites of mine are "Blood is Thicker Than Blondes," "Dark Daughter's Diary," "Phase 4" (a more fully realized version then the one on 'Diamonds & Rust'), "Station No. E,," "Ihr Werdet Sein" (a superb uptempo rocker), and "Diane". The latter is a cover of a Hüsker Dü song about the murder of a West St. Paul waitress Diane Edwards by Joseph Ture in 1980. The Cascades version of the song is the best I've heard and they really make it their own. For some odd reason they put it on the CD twice (the second time as the untitled track 14) and I'm not sure why as there seems to be little difference in between the twotracks. Once again Canadian singer Esther K. Widmann guests on backing vocals and she really adds a lot of depth. Most everyone who has heard the album when I've played it in my shop has been impressed with it without me even asking or drawing attention to it, which is a very good sign. The team of M.W. Wild (vocals), Morientes daSilva (guitars), and Markus Muller (keyboards & programming) has much to be proud of with 'Phoenix' and I can only hope that this opens doors for the band in the U.S. that previously were only small windows.

Artist:
Hidden Souls
(@)
Title:
The Incorruptible Dream
Format:
CD + Download
Label:
Echozone
(@)
Rated:
It seems as though I've misplaced all the promo material on this band so I guess I'll have to wing it. This futurepop group is from Buenos Aires, Argentina, but they don't sound like it, or at least not what you might expect musically from the region. In fact, they sound very Euro, not unlike VNV Nation with a strong and charismatic vocal presence. The band consists of Leo Carden, Guillermo "William" Pardo Neira, and Alejandro Visona. Who plays (or sings) what I really couldn't tell you, but all songs are in English. Lyrically the songs are mostly of a personal nature - feelings, love, fear, dreams, desires, revenge, etc., but there are a couple of others that are different, and the title of one is self-explanatory - "Political Brainwash Machine," something of a rather timely nature. On the other, "The World is Falling," the band opens strong with a forceful track that kicks butt - "...I can't understand why the religion is the biggest gun of all, please believe me, the landscape begins to bleed, please believe me, no one deserves to die..." put in the context of powerful synths and a killer chorus hook, this is can't miss hitsville. The following track, "Deep Emotions" shows depth in songwriting through some unexpected chord changes with very effective vocal harmonies. This band proves they're not just a one-trick pony! After a little slowdown they pick the pace right back up again with "Hearts & Minds". It's not as memorable as the opener but still a strong track. "Revenge" brings another strong hook to fore and now these guys remind me a bit of Assemblage 23. As I could have almost predicted, there is a bit of a slowdown-lag in the middle of the album with "Separate Ways," "Mine," and "The Guilt," which is kind of typical. The question is- can they revive themselves and put some oomph back into the music? Well, they certainly try. "Darkness Falls Down" comes really, really close but the hook is too long in coming and just isn't powerful enough. "Silence" has all the makings of a great track but once again lacks a strong hook. "Know" goes for a completely different vibe with an atmospheric rainstorm, and acoustic guitar but doesn't forsake the synths. There's a nice romanticism here without getting sappy, which leaves us finally with "Political Brainwash Machine." It's a little slim in the quantity of lyrics - "All I see it's a mass destruction of young minds and the oldest of values, morality forbidden and forgotten, blind people in a political brainwash machine," but large in concept and execution. It's also the darkest track on the album. After a complete play-thru, there is no question in my mind that Hidden Souls are not lightweights, and they deliver enough quality material on 'The Incorruptible Dream' that a lot of people are going to stand up and take notice. Some tracks have great dancefloor potential as well. I wouldn't be a bit surprised if a remix ep or album was in the works...
This short collection of nine sonic vignettes is built from sound recordings made in Mechanical & Acoustic Research Lab LMA-CNRS' anechoic room. But despite being one of the most soundproofed rooms it's possible to find, there is still some distant hum and atmosphere, not to mention imperfections in the recording equipment that result in electronic impulses. It's these imperfections that have been wraught, quite aggressively, extremely amplified, filtered, layered and processed to turn near-silence into a series of nine brief and aggressive electronic soundscapes on the very boundary of found sound.

Apparently coinciding with "deep personal difficult times" on Bayle's part, this is raw, rough-hewn stuff, with tracks like "cut_" little less (or little more) than a single-tone sonic assault, while pieces like "unpr" are more complex, with curt percussive sounds and a more electronica-esque bubbly glitching. The steady pulsing beat of "post_" is notable as its steadiness turns it into a form of involuntary proto-techno. It's hard to decide sometimes whether the rage on display is organic or post-produced but the result is a edgy and cathartic 22-minute force, like a primal scream performed by electrics. Unusual and eye-opening.