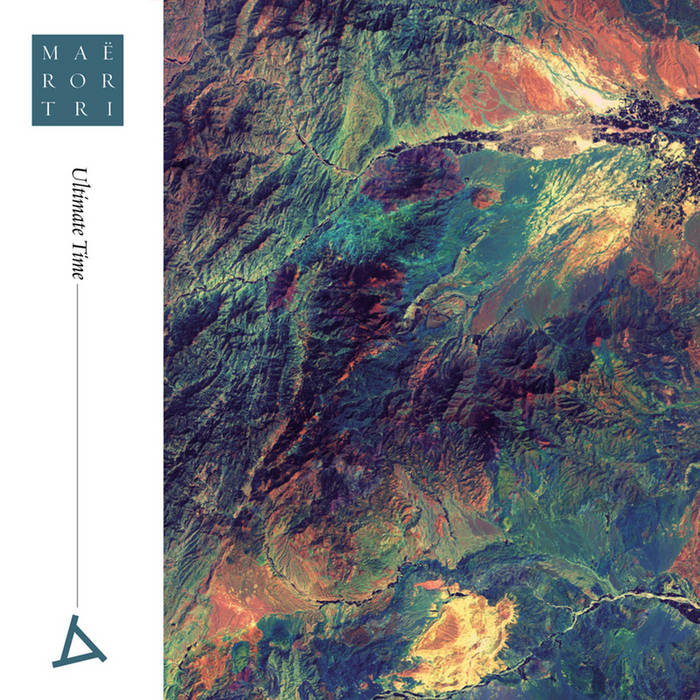 "Ultimate Time" is the part of Maeror Tri's discography which was released only on cassette and, probably as a result of the characterics of the medium, this is the most irksome part of their discography. According to the band this tape collects tracks from 1990 to 1991 that was never released as the labels lacked interest while Old Europa Cafe and SPH released them in 1994. This is one of the few releases of the band which has a considerable use of noise.
As "Dolor" starts, it seems that the framework of the release stands in the field of a quiet dark ambient with his drone but, as the tape seems to stop, noise enters and the track evolves with an effective use of echo. "Lost Paradise" alternates a quiet and almost melodic introduction and ending with a central noisy part. After this short track, the release features four long tracks: "A Deeper Hell" which is a crescendo from a low frequency drone to high frequency noise which is more meditated than the furious assault of the first track. "Middle of the Earth" is based upon lumpy low frequency noises which is as underdeveloped as paradoxically evocative. "Droning Souls" is more tied with their mature production with a suspended atmosphere with sounds rounding among the listener environment. Suggesting that the track are lined up by their production value, "The Reckoning Space" is a track with carefully crafted resonances which creates a real contrast with the messy sound of the first track with the result that is underlined the ability of the band to use loop and repetitions. "A Dream within Fear" closes the original tape with a quiet and low volume soundscape interleaved by explosions of sounds.
A bonus track, "Explosions of Silence", is an edit of a 12 hour concert in Arnehem and is characterized by a static soundscape with an hypnotic crescendo and isolated simple melodic lines.
Apart from any consideration about the sound quality which is due to the original format of this release, this is not a simple fill in for collectors but reveal how Maeror Tri were able to use various registers and sources for their sound in search of their particular voice and vision of industrial music. A piece of history after all.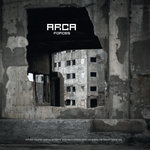 Artist:
Arca
Title:
Forces
Format:
CD
Label:
Ici d\'ailleurs
Rated:
Arca is a project by Joan Cambon and Sylvain Chauveau which are already known as a solo artist and whose music stands in that sort of grey area between minimalism and pop music; this means that "Forces", a release inspired by people living in conflict zones all around the mediterranean sea, use the canonical musical cell of minimalism i.e., repetition, but some of other elements used are catchy. So the result could be described as experimental or pop depending on the criterion.
While the first track of this release, "Noura Al Ameer", has a beat which fades as the background emerges and "Bayan Hout" is based around a glitchy loop tying together fragments of sound which evolve in a final dance, "Aliaa Magda Elmahdy" starts to introduce an central element in this release: quiet melodies vaguely catchy but not filling. "Wiam Simav Bedirxan" seems a loop but is a melody evolving by repetition orated by the insertion of a sort of old recording. "Ebru Firat" uses the same structure but evolves by accumulation of the layers with a break to avoid triviality. "Arieh Sandler" is an interlude for guitar and "Anonymous Nigerian Refugee" uses the samples of the voice of a refugee as a rhythmic structure isolating sentences. "Dahi Al-Musalmani" has a grave and solemn pace which evolves in the meditative atmosphere of "Damir Šagolj". "Ari Folman" and "Leyla Zana" are sonic miniature sounding as almost deriving from old records. "Paul Favre-Miville" is loop music and "Ossama Mohammed" is an ambient track evolving in a final lullaby.
This is a release that tries to show its view on a issue which usually polarizes the audience without any rhetoric and this is obtained by avoiding the modern classical mannerism that is so common in those kind of releases. It's really worth a listen.
Masami Akita as Merzbow has been a big name on the experimental noise front for decades and "MONOAkuma" continues to grow the discography without pulling any surprises. It's almost exactly fifty minutes of extreme noise, distortion and grind, blending analogue and digital elements into an affronting wall.

New elements arrive with varying levels of abruptness throughout to keep you on your toes, most notably the more structured pulsing that comes and goes quite abruptly from around the 32-minute mark, and the almost quirky foghorn-like feedback sound that flits briefly across the plain a few minutes later.

Somehow it manages to carry you along with it, transforming the baseline of your sonic perception throughout. It leaves you, at the end, feeling like you've just had a nearly-hour-long sonic bath in electrified gravel- an experience that ought to have been horrible but which in practice is inexplicably gratifying.

Artist: Pin Up Club / Conga Fever
Title: Zehn
Format: 12" vinyl + Download
Label: Mireia Records

This is a shared release, with Pin Up Club offering up "Dilapidated", with the original and two remixes, and Conga Fever offering up "Chihuahua", with the original and one remix, making a strong half-hour bundle of laidback instrumental house that's got shades of electro.

"Dilapidated" ticks along around 120bpm with a mellow, synth-bass driven groove that's quite jazzy. The Lauer remix adds a degree of drama and ups the synthwave just a touch, while the RSS Disco's playful synth guitar leads a version that's more lightweight and relies on the simplicity of the bass for its appeal.

"Chihuahua" is in similar territory, a nice perky walking groove with a strangely infectious high-pitched slightly squeaky melody that's rather feel-good. As with the remixes of Pin Up Club, the remixes don't fall far from the tree, with the Jacob Korn remix sticking with the same basic groove and making the whole thing a bit clappier and synthwave-ing it up just a touch.

A steady, middle-of-the-set and arguably middle-of-the-road collection of relaxed instrumental synth-house with a nice fuzzy warm feeling that's hard not to like.
Artist:
Jibóia
Title:
OOOO
Format:
12" vinyl + Download
Label:
Discrepant
Óscar Silva's Jibóia project reaches its fourth album, and SIlve is joined by Ricardo Martins and André Pinto. Although the concept behind it is described in relatively high-art terms, referencing Pythagoras' Musica Univeralis and the limbo between fiction and reality, what you actually get on record is the sound of a free jazz trio enjoying themselves and wigging out in a moderately disciplined manner. The musicality and the production quality is top-notch but this is is a release that recalls the music of the '70s more than it cuts any edges.

The first side contains the atmospheric opener "Diapason", then the much more upbeat and waving-your-arms-about-friendly "Diapente" that reminds me of Silver Apples. That comparison holds firm for "Diatesseron", where the long sustained melodic high notes give a more alarmist feel.

The second side is given over to single 16-minute track "Topos" which has a more journeyman structure to it and just a faint dose of what you might label funk or groove, as well as a tonality that is just a shade more Eastern.

Forty or fifty years ago a release like this would have praised to the skies by jazz and Floyd fans, though they may have found it too upbeat for late-at-night horizontal listening; as it is, it stands sounding more like a tribute piece, but at the same time, there's certainly nothing wrong with that and it's a fresh and bright-sounding bit of work from the rockier side of jazz.