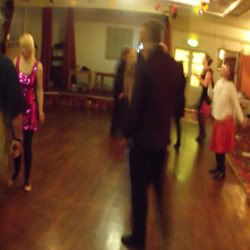 Artist:
Taub
Title:
The Wrong Path
Format:
CD
Label:
Bearsuit Records
(@)
Rated:
Project of Harold Nono (Bearsuit) and Me Raabenstein (Nonine), Taub just released their second album titled THE WRONG PATH. It contains seven new tracks that sound really interesting because of two main points: the complex sound structure and the atmosphere created. One of the tracks that is indicative of their sound is "Badlands": it blends jazz bass lines, keyboards/piano and strings with tiny treated sounds (short guitar distortions or noises) which also sound melodic. About the atmosphere, I liked the way they are able to build melancholic pop experimental songs making them sound as they were simple when they are a sort of ambient / jazz / pop / i.d.m. mix. I know that this could sound like they are making artsy pretentious tunes but try them and, in case that was your thought, you might change your point of view...
Artist:
Marc Houle
Title:
Drift
Format:
CD
Label:
Minus
Rated:
Marc Houle grew up in Windsor, Canada, with a Commodore 64 in front of him, new wave music in his ears and Detroit on the other side of Lake Erie. Now, living from Berlin to New York and playing under his own name as well as with the monikers 2VM and Run Stop Restore, he's about to deliver at end of September probably his most personal album. An album titled DRIFT. Born with the aim to give sound to Berlin's winter, the album finds Marc mixing minimal synth techno sounds with an experimental form of New Wave where he gathers layers of delayed clean guitars turning the atmospheres of a snowy sightseeing into sounds using the dance language. Analog synth sounds, drum beats and looping melodies are his tools and I don't know if this is the sound of winter or not, but for sure is a nice way of warming the body and the soul of the listener.
Artist:
OBSIL
(@)
Title:
Distances
Format:
CD
Label:
Disaster by Choice
(@)
Rated:
Releases like this have the indisputable quality to help people like me to reconcile with soft electronic music that usually is filed under idm. This Italian musician has assembled a soft track-list that walks on the tight rope suspended between quasi-ambient and post-classic/soundtrack music, I'm sure you'll get it after a few tracks. Eighties Warp alike sounding synths, soft pianos, string sounding sections, bleeps, electronic devices field-recordings and other kind of instruments cross the aural scene and enrich every single track of a series of arrangements that soften the journey during the listening. Track after track I've been positively surprised seeing what emphasis he has put on melody and on the song structure in spite of getting lost in the useless search of some fake avant-gardist coolness. What I've just said doesn't imply Obsil is sounding like a zillion of other electronic acts, infact I think he managed to put a personal touch in the recipe, but after having experienced "Distances" I think you will agree his primary interest was not exactly working on the experimental side of song-writing. Obsil songs sometimes have been developed in a quite uniform way, sometimes present many unexpected variations, but in most of the cases it could remind a strange hybrid of Lusine with Plone and Plaid elements cut with some neo-classical Murcof alike solutions. In its apparent simplicity "Distances" offers the example of a good and well pondered release where the aesthetic profile is submitted to writing soft, easy-listening, emotionally charged electronic tracks non based on rhythms. Nice work.
image not
available
anymore
Artist:
DISCORDLESS
(@)
Title:
148 light years
Format:
CD
Label:
Asiluum
Rated:
Discordless is an interesting alternative to post-rock, I imagine many of you will comply the sentence is hazardous but what we mean here with post-rock is something really open to many influences and the genre intended in the broadest way not far from how the Constellation artists intend it. At last the drum, guitar and piano plus two noisemakers have a line up congenial to the rock song solution and if you also consider the maintain a quite melodic profile you won't have that many problems to understand why we speak in this terms. The production and the recording are quite good even if not outstanding, despite that the result and the atmosphere are good, the global song structure is not that far from Godspeed You Black Emperor or even from some Pink Floyd. What characterizes the most the whole sound profile is the use of reverb in which the whole recording is drowned and good use of some surface noises crossing the emotionally charged rock/chamber surface. Even if the idiom is that spoken by many bands nowadays I think the interesting thing about Discordless is that they still have their accent and that gives them personality. This tracklist present and interesting combination of different solution, infact we're not dealing with one of those record where you have the typical soft-part/crescendo/explosion alternation, that means this not even that predictable or hella boring. Those misty, post-jazzy episodes like Blue Giant, Red Giant and the piano driven track like 4.0142 Days, Accretion offer some good rock breaking pattern that give an hint about the potential of the band. Still to be molded maybe but we're dealing with an interesting combo and I repeat this a quite accessible recording.



Artist:
PETER GEISSELBRECHT
Title:
Concord Sonata / Musica Callada
Format:
CD
Label:
Achulian Handaxe
(@)
Rated:
It's ages I don't review a contemporary classic piano work like these and every once in a while I'm so glad to deal with such materials above all if the matter is interesting and this is the case. While I had never heard before Mampou, the composer Charles Ives is not exactly new to my ears, his Concord Sonata presents an interesting mix of melodic passage and soft breaks but don't expect it to be something barely close to late Nineteenth century composer like Cage or even Webern. Ives composition reminded me a bit of the half of the works surely influenced by serialism and this need for abstraction of academics but at the same time he's managed to keep a melodic edge. Geisselbrecht interprets wonderfully the four episodes and for what I can understand his technical skill gets really congenial to the fast passages written by the American composer. As I've said I didn't know anything about Federico Mampou, this recording collects nine short compositions that go from one to three minutes, during the first listening the melodic parts really reminded of Satie but later I started thinking something could have been comparable to some piano works for children of Bartok. Both of the comparison could also be quite misleading, thus let's say that this melodic idea of simple piano compositions is meant in a personal way, infact Mampou aesthetic-al taste is less light hearted. If you listen carefully to all of the sketches here included I'm sure you'll notice there's something mysterious rearing its enigmatic head exactly when you don't expect it to arrive in some of the scores. Mampou's style is based on less notes and and a more slowed down attitude and Geisselbrecht has no problem to put himself in this kind of shoes. Some music makes me think are more eternal than others.