Artist:
xabec
(@)
Title:
feuerstern
Format:
7"
Label:
Drone Records
(@)
Rated:
A disk of two different uses, one a studio track, and the other the same track used in a live performance setting with additional materials added. Xabec is Manuel G. Richter. The additional live treatments comes from Michael Northam. The original track is one of calm droning with various overtones added and subtracted as the piece continues. There is a sense of foreboding at times but also the promise of the inevitable dawn. I'm not sure that the treated side added much to the studio track. It may have been a lot more enjoyable if I had been there when it all happened. Comes in a very cool box.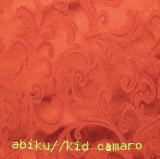 Artist:
Kid Camaro
(@)
Title:
1. drop, 2. Dusk
Format:
7"
Label:
Automation Records
(@)
Distributor:
CD Baby
Rated:
8-bit IDM, at times simple and cute, at times a bit a sad. Other times quite manic and just a bit upset. Sounds like a usual day to me.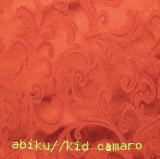 Artist:
Abiku
(@)
Title:
regency/feel/bobby
Format:
7"
Label:
Automation Records
(@)
Rated:
The music of Josh Jaworsky and Jane Vincent has been called Computer punk. It combines the cute 8-bit sound with the aggression of pissed off punk. Jane does the vocals and does she sound upset. Angst baby in spades. Life does have it's disappointments and what better way to purge the emotion than to listen to this. You are not alone.
As you might expect from the project title this is about noise. But not ear drum piercing screech (although one side opens with it). There's more to noise than the assaultive approach. Just check out the Italian Futurists. What we have here is a study on the combination of non-tuned sounds with the rhythm of life. Close your eyes and listen to the world around you. You will be surprised at just how musical it all is. The machine is slowly reaching sentience! Good stuff.
Artist:
Moljebka Pvlse
(@)
Title:
lodelvx
Format:
7"
Label:
Drone Records
(@)
Rated:
A 7" on Drone Records released in 2008 presenting us with a slow, swirling miasma of sound. What you might hear at the appearing of a friendly appartition. Cold but not burning cold. Go towards the light! Good stuff that I'd like to hear on a longer track.