Artist:
Ghost Vision
Title:
Mirdoar / Ozen
Format:
12" vinyl + Download
Label:
P&F
"Belearic slow burners" is what these two tracks are pitched as, and it's an apt description. Leisurely, organic house grooves, smooth keys and pads that channel 80's pop ballads, and a jazzy piano that somehow manages to avoid sounding cheesy even when technically it's definitely cheesy, it's a confidently relaxed pair of tracks for sunbathing.

First track "Mirdaor" is a fairly simple seven-minute groove without much progression, and fine for it, while "Ozen" is a more ambitious twelve minute number that draws you in with sweet what-world-music-sounded-like-in-the-90's atmospherics and some nicely indulgent breakdowns that are electronica with an endearingly backwards-looking feel.

Some may find it so close to lift musak for comfort, but for me it's deftly handled and well-made lounge-house.
Artist:
Moscoman
Title:
Wave Rave
Format:
12" vinyl + Download
Label:
Life And Death
After catching Moscoman's "I Ran" release from last year on his own Disco Halal label, a new EP was very welcome. This one's now on the Life And Death label but the style, and the quality, has remained consistent across these four new tracks of melodic, synthy instrumental house with a warm, analogue but not wholly retro flavour.

The title track is built around a bright chord scheme and enjoys itself, a fairly simple bit of feel-good instrumental electropop in a DJ-friendly format. "Dinner For One" is a little darker and wobblier, with soft rumbling bass, a scratchy, meandering distorted synth lead note, and an unusual and very confident breakdown involving near-silence and light but militaristic snare patterns.

There's a bouncy, slightly 90's feel to the slow unfolding and twangy guitar work of "550", which ends up being my favourite of the pack, while final track "Space Comfort" is another bright number with an almost endearing naivety to it that recalls the heady early days of instrumental synthpop where absolutely nothing seemed to be regarded as cheesy.

Another strong, accessible and surprisingly poppy pack from Moscoman, perfect for filling your set with a bit of bright electro cheer.
Artist:
Arovane + Porya Hatami
Title:
C.H.R.O.N.O.S.
Format:
12" vinyl + Download
Label:
Karlrecords
Arovane and Porya Hatami's third collaborative album is another rich ambient affair that blends together a selection of luxury ingredients- soft pads, electronic textures and granular noises, and processed found sounds. The recipe's not surprising but it's handled with thoughtfulness and care, spreading just the right level of detail and mystery into the mix to keep the listener immersed and just on the edge of engaged.

The staccato piano sounds in opener "Ellipsoid" are a distinctive melodic element that gives proceedings a more classical feel, but this isn't really sustained, and as it progresses things become generally a little less note-driven and more washy. The long synth-string pads of "Cycloid" are enchanting, if a little bit 'new age-y'. "Helicoid" brings in bell tones but instead of a new age tone, there's just a shade of discordance and suspense that takes things in the right direction- though careful falling asleep with its dripping water sounds playing, as such noises can have adverse effects on some sleepers...

As the rainfall-ish sounds fade away at the close of final track "Cissoid" you'd have to be really quite hard-hearted not to feel relaxed and completive about the whole affair. Rich, luxuriant late-night ambience.
Artist: Kukangendai
Title: Palm
Format: 12" vinyl + Download
Label: Ideologic Organ

Although introduced as a "kick ass rock trio", it's only the instrumental arrangements and sonic make-up of Kukangendai's album "Palm" that aligns with that description. The composition and performance is something very different, an introspective and experimental affair that's certainly prog rock at times but which also travels further into jazz rhythms and avantgarde noodling, as well as exhibiting more modern influences.

The repetitive pulsing of "Mure" brings to mind minimal slow techno being generated by a rock band, while "Menomae" sounds like a dissected glam rock that's been stripped to the bones and then skeletally reassembled to resemble a different beast. Final track "Chigaukoto wo Kangaeyo" shows the mellower side and borders on charming.

At 35 minutes and 6 tracks, it's a compact and very focussed short album that doesn't try to pack in too many ideas or any real stretch of variety, sticking to a relatively minimal set of pulses and rhythm explorations that's very listenable and generally unchallenging. Intriguing and atmospheric work, but certainly not "kick ass", and not about to rock your world.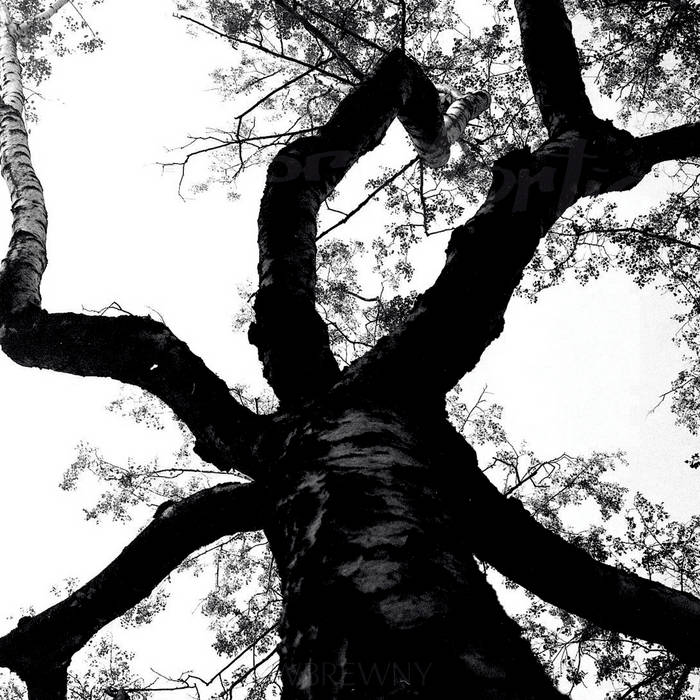 Artist:
Rigor Mortiss
(@)
Title:
Wbrewny
Format:
CD
Label:
Zoharum
(@)
Distributor:
Alchembria
Rated:
Rigor Mortiss is a Polish band from Pock whose music is a sort of post-rock mostly based on repetitive music cells owing to certain minimalism orient towards trance. However, at a closer listen, their music reveals also influences from ritual, or religious, music and ambient music and they include also an homage to Eugeniusz Rudnik, a pioneer of electronic and electro-acoustic music in Poland
After a resonant intro, "Dream Catcher", revolves around a rhythmic cell in a noisy way while "Cyborgernas Bon" is based on an arrhythmic pattern and it features samples from Rudnik's music thus obtaining remarkable sound nuances. "Incantations" is instead the first proper song of this release with the voice of Magorzata Florczak. The synth drones of "Vires Spatii" are a sort of rest as they creates a suspended and meditative atmosphere. The pulsating tone of "Sorgens Stigar" collides with the solemn voice of Hans Seved Åkesson. "Last Sirens" marks a return to more rock-oriented territories and "Escape from the Flashback" is other riff based track that is hypnotic until the voice of Maciej Stoliski doesn't awake the listener. "Cormorant Islant" closes this release with gentle synth with chant of seagulls.
The unusual variety, from a band whose music is based on a deliberate repetitive form, is obtained with the use of a developing line over a static canvas. Highly recommended for fans of post rock that would listen to this release for a really long time.