I had not heard of Wyrm, a duo consisting of Allan Zane and Liz Lang, but I was familiar with some of the previous projects that this duo had been involved with, such as Rats With Wings, GX Jupitter-Larsen, and Nocturnal Emissions. Here's how the label describes the record: 'The droning world of WYRM (an old word for 'serpent') appears to be at the same time raw & inaccessible, but then also subtle and mysterious. Crackling noises, granular sounds, waving drones, and more undescribable acoustic objects form an 'other dimension' of its very own. The music seems to point to existential archaic areas in our mind that are unaccessible but somehow known. A definite must for fans of abstract drone experimentalism in the way of early Hafler Trio or Brume.' So let's see how the music stands up to this. Side A is 'Divination Bones.' I made the mistake the first time of playing it on 33rpm rather than on 45, which produced an interesting kind of high pitched seemingly digital noise that is hard to describe. Once I made sure my turntable was on the same page with me, the digital noise (think a really sped up modem transmission sample, is the best way I can describe it) was still there, but mixed with some nice droning ambience. Interesting stuff, but for me the noise got in the way. Side B, 'Adam Coils,' takes a similar trajectory of combining noise with ambience. For this one it seems like the noise blends better with the composition as a whole, rather than detracting from it. As with all Drone releases, this comes beautifully packaged as an abstract picture disc with hand painted cover. By the way, the vinyl on this is HEAVY. You could use this thing as a weapon.
This mini-album by Brooklyn-based Hunters seems to be an instinctive reaction to some coldness freezing music scene through an invitation addressed to the listeners in order to warm them up. That mumbling distortion on guitar, that rolling bass on scratching lead guitar which is able to grab listener's attention together with a sort of marching step, a nice trick massively used by bands such as Sand or M.A.S.S., and the nice shilly-shally between acidulously shrill voice by Isabel Almeida and the sore one by Derek Watson in the initial "Deadbeat" are persuading enough, but you're going to definitively join to Hunters circus while listening a wide stylistical weaponry...I particularly reccomend the furious sonic vortex Derek plays to swallw the listener up after a nice self-echoing vocal steadiness close to Ladytron's way of singing showed by Isabel in Brat Mouth and the engaging guitar "grimaces" leading the melody, pitched up and down in a dramatic way, as well as the sardonic and seducing singing of the final Acid Head...their ruffled little rascal-like have already seduced Nick Zinner of Yeah Yeah Yeahs who mixed this little pearl and James Iha, former member of Smashing Pumpkin, involved in the final production of the release and I'm pretty sure their cheeky shoegazing could seduce many other art-punk, wave and rock chewers.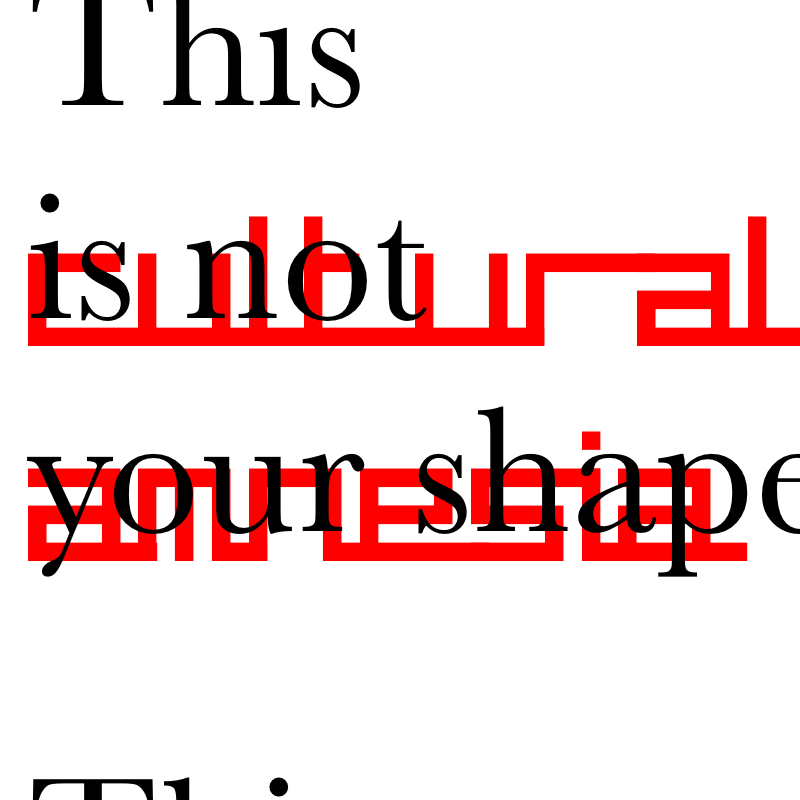 Artist:
CULTURAL AMNESIA
(@)
Title:
This Is Not Your Shape
Format:
Download Only (MP3 + Lossless)
Label:
Bleak
Rated:
I wrote about Cultural Amnesia a couple of years ago when Klang Galerie released the expanded version of "Enormous Savages". On that release we have been able to check some of their newest songs composed on the years 2000s. Now, thanks to the Bleak netlabel, we have the chance to have their new album available for free at different audio qualities, even as a CD image! You read it right! A full quality album for free! "This Is Not Your Shape" gathers songs recorded during the 2004-2009 period and since the first listening, you'll realize that they might have updated their sound but their approach to sound is still the same. They treat sounds and vocals like pieces of an imaginary collage where melodies and and experimental approach to musical production mix naturally. On tracks like "The Product Chunk Funk", "Gary's Problem" or "Product Chunk" you can also feel a sort of "sane insanity" which, don't ask me why, reminds me of Monty Python. Maybe it is because of the way of using the voice which sometimes sounds irreverent or maybe because of the how they look for original ways of treating rhythms or sounds. Check, for example, "Seasong (For Geoff Rushton)", a song composed in memory of their friend commonly known as John Balance: they mix synth distorted sounds, reverb guitar (which sometimes reminds me of some solutions used by Fripp), syncopated rhythms and dreamy like vocals (you can say that they were truly remembering him while singing). The album is closed by "Waiting From The End", a post apocalyptic tune with recitative vocals and that "Fripp" guitar again. Into the package you'll find also "Verbose Logging", a designed PDF booklet containing a selection of lyrics of songs recorded 1998-2009. This is a must download! Welcome back Cultural Amnesia!
image not
available
anymore
After four years from the release of their album "Enraptured Serene Mesmerism", ArkanumX, already member of the Greek band Daemonia Nymphe, is back with his project Arkane. This time he and his female vocalist/muse have produced a two track digital single which ideally follows the path of the album thanks also to the mesmerism theme. "Mesmerising Masquerade" and "Masqued Seduca Enticed" follow also a similar musical structure of the old tracks proposing an enchanting classical orchestral background full of strings and crescendos where the male vocal is taking the role of the "parakataloghè" of Greek tragedy (the recitative voice), while the female voice is enchanting the audience like if it was a siren or one of the Erinyes. They are back and they are always good and worth your time! You can check the tracks and purchase them at this page: http://www.myrecordscd.net/arkane-single.htm
image not
available
anymore
Artist:
Therradaemon
(@)
Title:
Den mørke munnens språk
Format:
CD
Label:
Cyclic Law
(@)
Rated:
Therradaemon is the dark ambient project of Hærleif Langas, better known as Northaunt, and, according to the linear notes of this record, the tracks were composed during a five years period (2005-2010) revealing, depending to the point of view, his status of side project or the will to constantly craft all the sounds that built this remarkable release.
"Levende Sort" open this album with frightening layers of noises, slowly evolving, that in the second part of this long track get substituted by deep drones evoking obscurity. "Ildspor" is an almost isolationist track made out of small noises above an immersive dark soundscape. The title track, translating to "Language of the dark mouth", is characterized by an almost religious slow deep beat coming back and forth during all the track and acting as a gravity center for the noisy background. "Et arr av lys" close this release with carefully crafted layers of noise that slowly decay as an autumn leaf.
This album could probably not be the most original album of this genre but the overall quality of this four tracks let this album candidate to the status of state-of-the-art in dark ambient. To be heard.