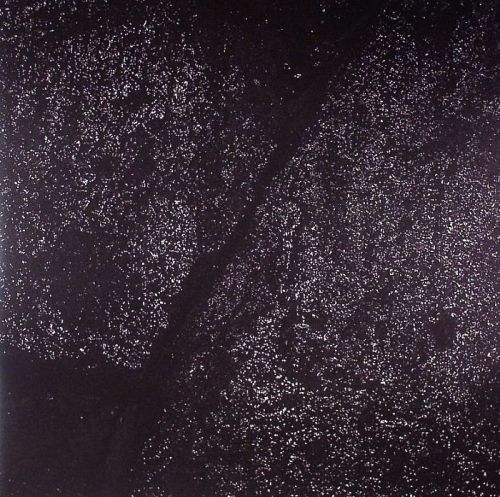 On 'Order Of Noise,' the debut LP from UK producer Seb Gainsborough has elaborated on his native Bristol's heavy bass scene, and pushed the boundaries of electronic music in the process.

Bristol is the infamous home of trip-hop, claiming Tricky, Massive Attack, and Portishead as artists-in-residence. Vessel has conjured the same inky shadows and midnight confessionals, but stomped it with monochromatic techno beats, flickering sub-bass, wonky 8-bit basslines, and set it in a warm psychedelic soup to gestate. What could have potentially been a cluttered kitchen sink mess, or a middle of the road compromise with nothing to say. Instead, Vessel has combined the forward-driving futurism of Techno with dub's hall of echoes and wonky's cartoonish optimism into something personal and distinctive. He's moved beyond the narrow codifications of genre, and is working with bare sound and composition. Its forward-thinking electronica, and it seems like the pall of beatport-regurgitating mediocrity may be slinking away.
Vessel has claimed US noise freaks like James Ferrare (of The Skaters), as well as quintessential BBC Radiophonic tracks as inspiration. He has applied the noodle-y electronic ambiance of oscillator worship to early, crisp Dubstep (think Kode9, Benga, Appleblim), to make one of the first lo-fi/club crossover records, that i suspect we will be seeing a lot more of. Its extremely refreshing to see the Dubstep influence reined in and used tastefully, after a few years of monsterstep wobble abuse, and 'Order Of Noise' reminds us what was so tasty about its blackbelt beats to begin with. He has melded the bass-worship with a solid, housy thud that brings to mind Scuba's 'Personality', as well as some of Regis' recent output. Its hard and its dark, but its also lighthearted and fun. Some of the cartoony effects can sound a little goofy to my ears, but its not a dealbreaker. The bass is lean and precise, warm and full, and the background drones add some interesting color to the normally sterile world of laptop production. Two tracks, 'Lache' and 'Court Of Lions', with their martial beats and cavernous reverb, seem destined for dancefloor greatness, and are worth the price of admission by themselves.

Seb Gainsborough is part of a young collective out of Bristol called Young Echo, alongside Zhou, Kahn and El Kid, and it is thrilling to watch this city spit out unholy legions of ninja warriors, that keep the state of electronic music healthy and vibrant. The futuristic plasticine sheen of the wonky beats suggest a burgeoning optimism that many of us are feeling, even if we're afraid to admit it, and it seems that music is GETTING EXCITING AGAIN. I know, we've been let down so many times in the past, and it seems our heroes are always bought out by corporate shills for a pound, so the more reason to snatch up this new batch of innovators before they get bought by Red Bull.

'Order Of Noise' bobs and weaves through many styles and tempos, a story starts to emerge. Its unclear exactly what it is, but it seems like remembering the club as yr walking away, climbing into a cab, climbing into bed. Its distant but infectious - its like Richard H. Kirk pracrticing in a garage down the road from a top-40s club. Experimental but catchy - Vessel has ideas, and he's not afraid to try things out. I think he's succeeding, and we are all benefiting from the journey.

Recommended.
Artist:
Radiomentale / Eric Pajot
(@)
Title:
I-Land
Format:
CD
Label:
F4T Music
(@)
Rated:
Even if this French duo, made up of Jean-Yves Leloup (one of the most careful follower of the electronic music scene in his country as a journalist with two books, "Global Techno" and "Digital Magma", to his credit) and Eric Pajot (active visual artist, musician and dj), began to emit electronic radiations since 1992 mainly by means of radio broadcasts (they broadcasted a very notorious program on French Radio FG, the very first indipendent electronic music station in France, rerun on Swiss station Couleur 3 and Japanese Shibuya FM) for ten years and audiovisual installations as well as within the first rave parties in paris, where they organized many chill-out zones, this release on F4T Music can be considered their real debut album. RadioMentale cannot avoid a statement of belief and a declaration of love for the crossbreed between their art and cinema on I-Land for obvious reasons related to the constant focus on these complementary arts: they've been considered as pioneers of the so-called "cinemax", a very popular performative art in France and they've already rebuilt the soundtracks of many notorious cult movies such as Antonioni's "Blow Up", Cronenberg's "Videodrome" and De Palma's "Dressed To Kill". Moreover they've borrowed their sound forging experience to a numer of movie directors and the first of the three long tracks of "I-Land" just refers to their soundtrack for the dystopian (but not so different from the one we live in) world, portrayed by Jean-Baptiste Leonetti on his sci-fi full length movie "Carre' Blanc", whereas the somewhat maniacal, impersonal and highly regimented social organization, based on a series of rewards for people which supported the "system", lies on a set of scores of electronic manipulations and natural soundscapes for public areas and collective spaces in order to influence and erase people's conscience and thought: "Smooth Operator" sounds like the sonic translation of an hidden character of "Carre' Blanc"'s script in order to let the listener embody the chore of an operator on his/her workplace, which decides tunes according to a preprogrammed set of rules, changes tapes and meddles with strange machines in order to manipulate minds. This interesting concept has been followed by the highest hypnotical peak of the album, "Sinking", a recent live recording they performed on the occasion of a radiographic event dedicated to sound art: the subtle and obscure harmonics gradually slip into listener's mind by boosting the entrancing powers of the hollow voice of a sort of hypnotist, whose instructions and countdowns could persuade you in lapsing into a state of soft trance and slacken your mental activity. Radiomentale's psycho approach which looks like an hybrid between some sonic stuff by Pole and Laurent Perrier has been embellished by the this and final track by one half of the duo, Eric Pajot, who assembled an ensemble of vocal samples and glacial field recordings during a trip on Gotland Swedish island on the occasion of the shooting of Gregory Abou's "Are You There", where he seems to build a sort of sonic postcard of the snowy and desert landscapes of that place while surfing on the imaginative mindset of two legendary filmmakers, Andrei Tarkovski and Ingmar Bergman, whose artistic production and life were deeply rooted into that kind of scenery.
Artist:
Emptyset
(@)
Title:
Ununhexium/ Collapse
Format:
12"
Label:
Raster-Noton
(@)
Distributor:
Experimedia Ltd
Rated:
Amidst the multitude of moving forces and stylistic undertones within the excellent German label, founded by Carsten Nicolai, Frank Bretschneider and Olaf Bender, Emptyset, Bristol-based project by Multiverse studios director James Ginzburg and electronic artist Paul Purgas, who signs the sixth release of Unun series - named after the Greek atomic numbers of the chemical elements 111-119 in the periodic table - belongs to the most aggressive ones. Their sound seems to depart from some sonic impulse of the concrete reality or some analogue sound which gets gradually warped, notched and grinded so that their tracks sound like the internal friction between the original sonic trigger and their possible multiple sonic detonations: for instance, the initial "Armature" seems to proceed from the difficult ignition of a flooded monster truck's engine whereas the nervous bleeps could be associated to fuel drops which tries to start the spark plug in vain, while the plinth of the second track "Core" seems to be an heavy typewriting machine whose typebars got pressed on fragile stuff just like they have hammers on their ends. Similarly on B-side, "Collapse"'s departure point is a sort of unnatural snoring, whose noisy curls and bumps lie on corrosive sonic stretches and muffled metallic clashes, while "Wire" could remind a difficult sliding of an heavy steam train on icy rails. Beyond all prompted linking the listening experience built by Emptyset could suggest, it's going to be really amazing. Just try!
Artist:
Beta 2 ft.Pete Josef / Zero T
Title:
Love Finds Me / Red Hand
Format:
12"
Label:
DeepKut/C.I.A.
Rated:
A welcome comeback to the stage, endeared by C.I.A. sublabel DeepKut, which focuses on more liquid and deep tunes, is the one by Dom Purcell, better known as Beta 2, who used to grind some nice tracks out by combining uplifting rhythimical patterns and dramatic fluffy melodies for the tastes of London Elektricity, Drumagick or Calibre. His absorbing "Love Finds Me" lies on contagious gummy bass, perfectly cut hats, piano-driven emotional levitations and sweet synth-strings and got enhanced by the soulful voice by Pete Josef, whose enamoured lyrics seems to joke on the contrast between the feeling of lightness inspired by Beta 2's juggling on controls (you're going to imagine yourself jumping on fluffy pink clouds) and the entreaty/need to keep feet on the ground. Beta 2's angelic sentimentalism got partially broken with a very good and more wicked tune by Dubliner producer Cian McCann aka Zero Tolerance, whose stickier bass on the prettu good "Red Hand" on B side sounds like evoking a sort of battle cry from reality against previous daydreaming states. Love's in the Air Vs Love's in the Haze?
Artist:
The Birthday Massacre
Title:
Hide and Seek
Format:
CD & Vinyl
Label:
Metropolis Records
(@)
Rated:
Lovely, mournful and altogether haunting, Hide and Seek will not disappoint those familiar with The Birthday Massacre, or those getting introduced to the longstanding Canadian synthrock band. Woven through the band's latest album are the themes of abandonment and isolation, and those topics never sounded so appealing. Despite some difficulties during the recording process, including lead singer Chibi having polyps in her vocal cords (just the sound of which made me wince), each track sounds completely natural in both vocals and instrumentals.

Each track on the new album has its own personality, but 'In this Moment' is especially telling in way it talks about the fleeting nature of time and perception, with a melodic, aching chorus that repeats, 'In this moment/We pretend we're all that matters/We're endless/Do you think this is forever?" The tone set by the symbiosis of the vocals and instruments ache with a childlike wonder and adult sense of longing.

All in all, I look forward to seeing some of these tracks live - the dark, artsy stage presence that is The Birthday Massacre's trademark should parallel the sound of their new album well.