Artist:
Silk Road Assassins
Title:
State Of Ruin
Format:
2 x 12" vinyl
Label:
Planet Mu
A collaboration between three producers whose day jobs are in production music for films and games, "State Of Ruin" certainly has a soundtrack-style lean to it. From the opening gutpunches of "Overgrown" to the synth-atmospherics of "Split Matter", it's a very Planet Mu-appropriate work of intelligent instrumental electronica that you can certain picture accompanying visuals, cut scenes or gameplay (and a couple of choice spoken-word samples certainly reinforces this)- but it also works in its own right as a 43-minute listening album. The only real issue against it is the way that, like a lot of library music, none of the tracks top the four minute mark so they play as short ideas rather than longer or deeper experiments.

Tracks like "Shadow Realm", featuring WWWINGS, bring the noise and the bullet-percussion and excel with a great dynamic and tension that commands your attention, whereas "Pulling The String", nice though it is, does feel like a bit of unused incidental underscore. There's something faintly Eastern-sounding about "Saint" that gives it a more notable flavour.

The naming of "Taste Of Metal (Instrumental)" is perhaps telling as it definitely comes across as an instrumental version of a track that would be completed by a grime-ish rap or an introspective vocal. "Bloom" gives off a similar vibe.

"Vessel" is a highlight for me, the arpeggiating synths and slow build, gentle drop arrangement forming a really nice bit of rich synthwave, with "Bowman" also notable for a similarly successful switch-up of pseudo-orchestral pacifist moments against punchier and spontaneous crisp percussion work.

Overall it lacks the distinctive character or twist that I might have normally expected from a Planet Mu release, but nevertheless it's a strong piece of digital synth-electronica that keeps things nicely steady.
Ulrich Troyer, a member of the Vegetable Orchestra, has enlisted a couple of colleagues from that ensemble but left the vegetables behind temporarily in order to create a neat 40-minute work that's inherently quite conceptual- both musically, structured around a single tone scale but alternating the key tone between each of the four parts, and as a broader artistic statement attempting to represent in music the experience of a several-day alpine hike across the Italian mountains- but which as an end product, the bottom-line sonic output stripped of its conceptual clothing, is an absolutely charming bit of downtempo quasi-electronica that's tailor-made for relaxation.

The dub elements- most notably Didi Kern's percussion, the low walking basslines and the use of long reverbs and delays- blend beautifully with more 'sound art'-style decorative elements and effects. Squelching bass noises and found sounds give some of the parts a more than slight resemblance to some 90's Future Sound Of London works, a comparison that's given further weight by both the tempo and the supremely confident blending of real instrumentation into esoteric sonic space. The long track structures and slow evolution also recalls early The Orb tracks from the same period. The deftness with which interest is maintained over forty minutes has to be appreciated. The contra-alto clarinet- an instrument for which I continue to have a soft spot- is enchanting in its minimalism for the most part, eventually unfolding into a brighter jaunty melody in Part IV that feels as though it represents that bit of the long hike where the home or basecamp is in sight and you realise you'll make it with time and energy to spare.

It's mesmeric, with a tangible calming influence and a fantastic attention to texture and detail that rewards repeat listens. It's early doors so far but it seems likely this will be one of my favourite albums of the year.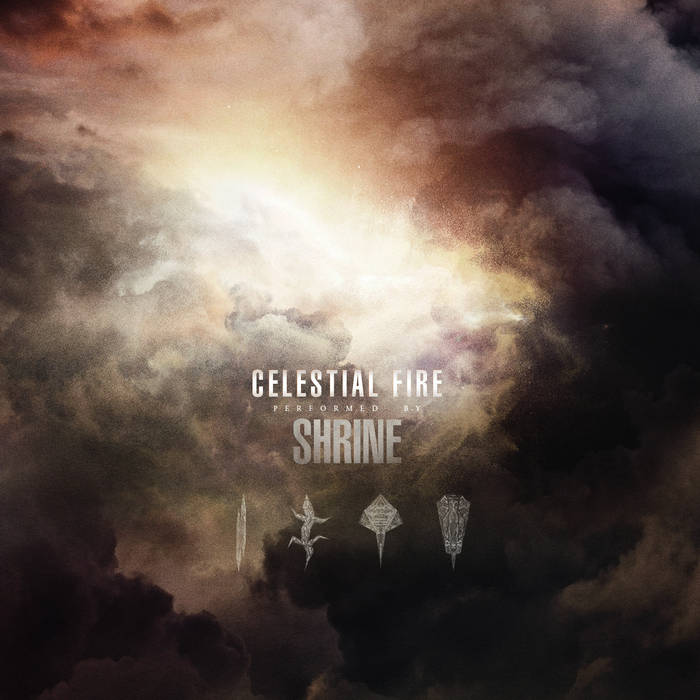 Artist:
Shrine
(@)
Title:
Celestial Fire
Format:
CD
Label:
Cyclic Law
(@)
Rated:
This release from this Bulgarian project is inspired by the fictional story for Tomb Raider III revolving around a meteorite with otherworldly powers. This premise introduces a release less descriptive of a static sonic landscape than the average dark ambient release and more oriented towards an idea of musical movement tied to a more classical approach to writing a path from a point to another.
The noisy drone which opens "Infada Stone" introduces the listener towards an idea of dark ambient quiet distant from the current cliché of the genre for a couple of reason: firstly the use of rolling beat, probably of industrial influence, and secondly a sound development based on loop and samples instead of drone so obtaining far more movement. "Element 115" is slowly evolving hypnotic track based on loops and resonant noises. "The Eye Of Isis" is almost a canonical track based on drone which evolves by his resonances. Introduces by field recordings of water, "Ora Dagger" evolves by the sequence of menacing drone and noises closed by a pulsating metallic beat. "The lost City Of Tinnos" juxtaposes drones not to obtain a thick mass but to achieve movement and color. "Celestial Fire" closes this release with sharp drones with noisy resonances bordering proper noise music.
Quite a surprise in a genre plagued by the adherence to a form, with only the sound nuance to identify the project, has this release has a clear personality and the impulsiveness of a visceral sound. Highly recommended not only for fans of the genre.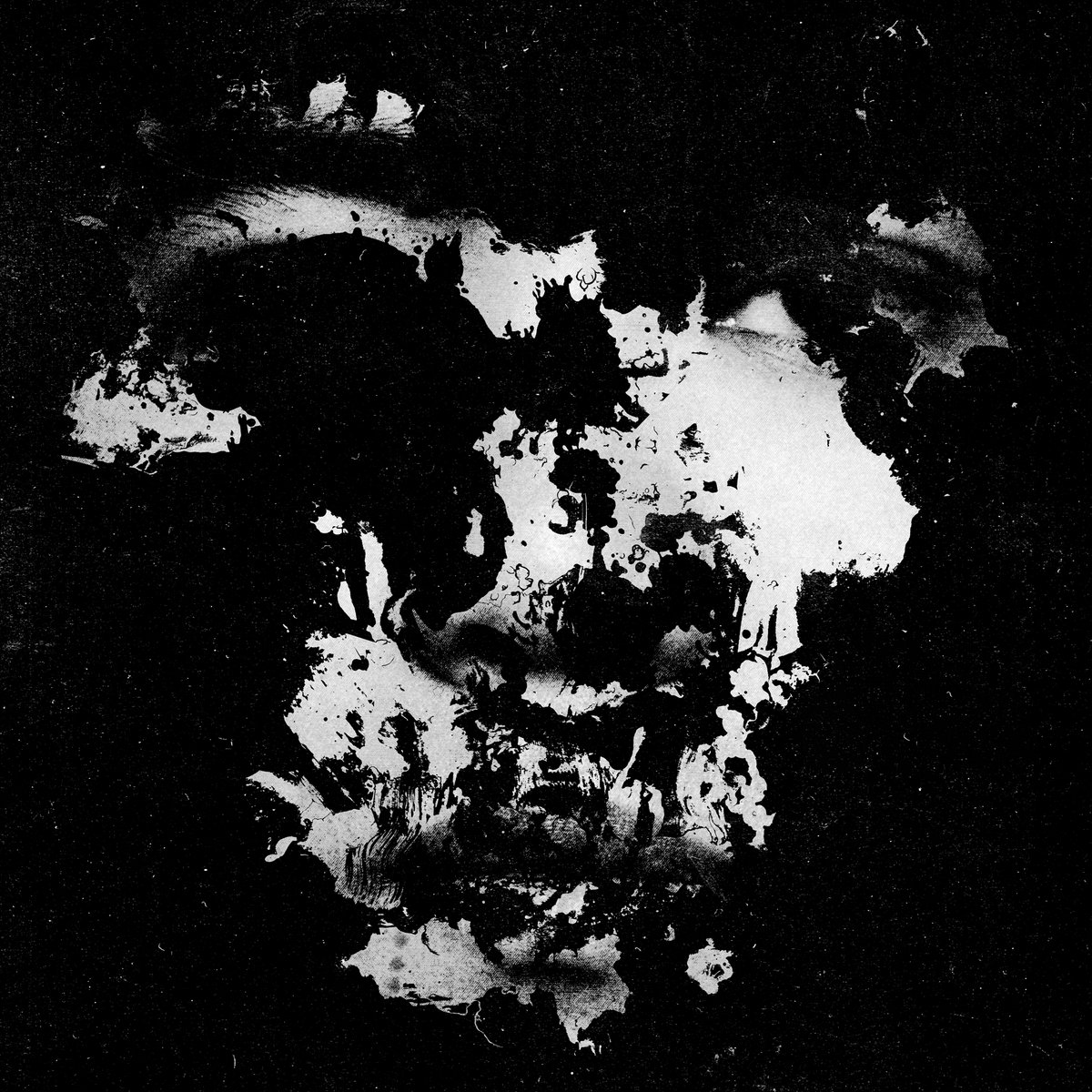 Artist:
Surachai
Title:
Come, Deathless
Format:
12" vinyl + Download
Label:
self-released
Rated:
L.A.-based Surachai elicits contradictions in sound that are nothing short of beautiful in their marriage of assault and assurance. With an aesthetic that rivals AZ-Rotator and HECQ at their most violent, yet with an unusually environmental sensitivity made possible by incorporation of field recordings from Thailand, California, and elsewhere, and all of it nailed into its coffin by participation of drummer Aaron Harris and keyboardist Joey Karam, Surachai ignites the blood of one hybrid organism after another as if it were comprised of flammable liquid. Titles such as "The Shedding Of Useful Skin" and "An Abandoned Throne In The Hall Of Execution" hint at a moribund fantasy epic, unwritten yet resounding with death cries of intense relevance. The latter track, like "Casts Of Broken Timelines" and "Deciphering Whispers From Wind" before it, taps ancient stories to power an electric chair's swan song of self-destructive desire, while "Leaning Into Pain" and "Articulation Of A Dead Tongue" dance to the beat of a sentient drum. Ambient valleys are rare in this landscape of jagged peaks, but of them "Time Splits Every End" (featuring Sara Kendall's subcutaneous wash of ghost chants) touches the face of a metaphysical future. In that respect, the music here smacks of social prophecy minus the cultish fanaticism such a metaphor would imply. The result is a lovingly constructed album whose every detail has been incubated until ready to hatch for willing hosts, warm and pulsing with an inchoate taste for vibration.
Artist:
Lech Nienartowicz
Title:
Wzdłuż Pasma
Format:
CD
Label:
Kosmodrone
(@)
Distributor:
Alchembria
Rated:
Lech Nienartowicz is a Toru-based creator of spatial compositions made of field recordings, noises and scraps of melodies. While he's already active in a number of projects in the field of glitch and improvisation, "Wzdu Pasma" is his first solo release and it's something in between ambient and musique concrète with a certain sense for montage in the structure of the tracks.
After the initial field recordings, "Pónocne Supy" is developed upon bells and a melody for flute; as the bells are doubled by cowbells and bird's singing, the overall result is as meditative, as the minimal melody is in loop, as structured, as there's other elements as noises and samples which has a spot in the track. The first part of "Nowe lady" is based upon vintage sound synth upon field recordings, used as textures, which are the backbone of the second part as a canvas for drone and samples to create a soundscape. "Dwa Kamienie" is a long track starting with a stratification of drones after which there's the juxtaposition of metallic sounds and a third part for abstract sound and samples emerging from silence; the final part of the track starts with a drone and it's developed upon field recordings moving in the aural field.
This is a rather hermetic release which requires an attentive listener that can fully appreciate the blend of organic and synthetic sound sources in a cohesive whole. Fans of experimental music will appreciate the sound construction while the others could be confused by an unorthodox music. It's really worth a listen.