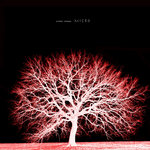 Artist:
Silent Chaos
(@)
Title:
micro
Format:
CD
Label:
Eclectic Productions
(@)
Rated:
Silent Chaos is the project of Marta Noone and Ugo Vantini whose first output is a release influenced by "the archetypes buried in the collective unconscious". By the way the musical structure, heavily relying in the use of electronic tools, is deeply rooted in a sort of Raster Noton oriented minimalism so, even in his austere elegance, seems not so tied to the premise of the liner notes.
The first track, "Odysseus's Journey", starts quietly and evolves using circular phrases and progressive accumulations until a beat introduces the second part of the track more static as based on drones. "Ab Origenes" starts as a noisier version of the final part of the previous track until there's a change of direction towards the disposition of sparse sound elements in a quiet background noise. The synthetic sounds of "Technological Monk", even if places in a structure a little too predictable, are carefully chose. The movement of "Insania" is enhanced by his relatively short duration and "Eleusi" closes this release creating an evocative atmosphere alternating quiet moments and rhythmic ones in a cohesive soundscape in the background.
Even if it's a little underdeveloped as the tracks seems too long for the musical material on which are based, there's a certain craft in the sound elements revealing the abilities of the artists involved. Nice but only for collectors.
Artist:
Sebastiano Carghini
(@)
Title:
tpeso
Format:
12"
Label:
Kohlhaas
(@)
Rated:
This new release by Kolhass is a single sided LP with a composition by Sebastiano Carghini which is presented as a work developed mainly with concrète objects whose sounds explore velocity and movement.
The track starts exposing noises as rhythmically denoted as sounding as placed in a particular place; this metallic barrage of sounds is not the representation of the movement of a clock but it's instead the environment among the listener. While it's more a sequence of small track, a sort of musical blog, than a coherent whole to the point that the central part is close to certain reductionism, as they borders silence, while the others are trying to fill the spectrum even if in a spartan way.
In just 15 minutes he packs more ideas than most ambient project in a full length release, a little too demanding for the casual listener but it's truly rewarding. Recommended.
A green square on a brown cardboard without any ornament and titles which doesn't really describe anything (except of the ones with the initial letter of the names of the playing members of this fourtet) could let you think to a devotionally minimal project, but the 25 (it's not a typo, they really packed 25 tracks in this release) mockeries can be rarely matched to minimal jazz. They asymptotically tend to saturation in many of their debunking recordings, indeed. What they primarily seem to desecrate are the stylistic fences that often delimit the fields of many musicians and this is clear since the opening "TS" (involving T - Tobias Backhaus - on drums and S - Sascha Henkel - on guitar), an almost cacophonous loogie between noise and punk-jazz. The second mockery (titled "#4") desecrates the role of some instruments in typical jazz line-up: the absence of a bass gets partially replaced by the repetition of two tones on guitar, that doesn't really lead the melodic patterns, which lacks in the raging parade by the two alto saxophonists of the line-up (Benjamin Weidekamp and Christian Weidner). These are just two samples, but any of the other mockeries are somehow adventurous, unpredictable, intentionally flippant and often clumsy. Do not expect something soothing or banal music for likewise banal backgrounds, but an alternation of massive zits and small pimples, whose popping could eject quite odd combinations of tonal and instrumental outputs.
One of the well-respected lady of drum'n'bass, the legendary Dj Storm, quoted the name of this Sheffield producer as a next big thing in an interview in 2015. She foresaw (and listened) very well, as Dan Wagstaffe aka Wagz dropped a (not really high, to be honest) number of good tunes (I particularly recommend the elegant emotionality of his EP "Last Breath" on Santorin). He recently dropped a couple of tracks for the catalog of none60, by which Silent Dust's label confirms to be a little, but appreciated sanctuary of atmospheric bass-driven music. Wagz made a couple of tracks for the 24th ring in none60 chain: the first sonic sparkle of "Exile" is a triumphant synth-brass, soon followed by gusts of computational breezes and artificial hi-hats, that he keeps on saturate anytime he adds a sound till the moment (after one a little bit more than one minute) he ignites the clapped pattern, featuring amazing clutches at the end of the fourth beat. In spite of a relative shortage of sounds, Wagz makes a warming track, that could be good as a starter, and transfuse more or less the same feature into the following track "Zodiac" by shuffling elements and adding a quite hypnotic vocal sample, some amazing knocks over a wisely programmed drum pattern.
The four tracks on "Invisible Cities" mark the first collaboration between Baker and Davis, a hybrid of ambient soundscaping and very sparse jazz that's constructed from ingredients that could be described as cliché- Davis' sombre, super-slow bass clarinet work mixed with found sound exterior ambiences such as train rolling stock, rain, and city street sounds.

In relative terms there's not a lot of variation in sonic identity between the four tracks. After the relatively straightforward "Memory", things get a little more bass-heavy and the clarinet work adopts just a hint of extra pain and strain in "Sky". "Signs" somehow how seems messier, while longest and strongest track "Desire" lets a long bit of solo clarinet begin a slow devolution into discord and soft distortion.

But, despite having just said there are some cliché sounds and a lack of sonic variation, nevertheless it all actually works. The pure bass clarinet tones are really quite captivating, and the mood, despite some harsh edges, is a definite relaxant. The simplicity at times is a definite virtue and it's certainly an enjoyable listen, if not a wholly original one.