Let's begin with the obvious. This is pretty much straight up jazz. Luckily for Kronomorfic, I am a fan of jazz, but let's just say that this album really doesn't belong on Chain DLK. Since one of the main members of Kronomorfic is David Borgo, who is also an Associate Professor of Music at UC San Diego, we'll use an academic analogy. When one writes a book on art criticism, they typically do not send it out for review at a physics journal. Pushing the envelope with time signatures, which is what this group focuses on, does not really put it into the realm of weirdness most Chain DLK readers are used to. OK, now that the curmudgeonliness is out of the way, let's talk about the music itself. It's pleasant jazz, and the vibraphone player is fantastic, giving it a space age bachelor pad feel. Borgo is an excellent saxophonist as well, with a flair for improvisation. Jeannot's Knife does, seem to push the envelope a bit, but much of this would be right at home on your local jazz station. It has a pretty good groove overall, but if you're looking for the next Sun Ra (and aren't we all?) you'll have to keep looking. This album weighs in at around 60 minutes.
Artist:
Legendary Pink Dots
(@)
Title:
The French Collection
Format:
2 x CD (double CD)
Label:
Beta-lactam Ring Records
(@)
Rated:
I have had the pleasure of seeing the Legendary Pink Dots live, so I knew what I was in for when I got this set. I would put them in one of my top five favorite concerts that I have seen, so they definitely have a powerful stage presence. The press release for this set states: 'It started with a dusty box of DAT tapes. Perhaps it was years since anyone had listened to them despite the tantalising labels, "Paris #1", "Paris #2","Paris #3'... these tapes were a document of the Dots' one and only 3-nighter from the 10th to the 12th of March 1994 at the delightful Theatre Passage du Nord Ouest. For this special occasion, HOURS of material were prepared and delivered in the certainty that quite possibly the same 300 or so people would turn up each night. . . Sometimes the band was a little shaky but songs were played that were never heard again on a stage. . . What you hear on this collection is all from that 1994 tour culled from shows in the French capital, Marseilles and Toulouse.' This set is an excellent representation of the live experience. The songs range from raw emotion (the screams in Greengang and Premonition 13, for example, are visceral and raw) to moments of haunting beauty (such as the mournful vocals on Bella Donna and Hotel Z). The selection of tracks showcases the variety of moods that LPD are able to evoke. But overall, there is a raw quality to it that gives us a reason to go to the live show in the first place. The tracks have an improvisational feel, which allows them to sound like a psychedelic jam band at times. If you haven't had the chance to see the Legendary Pink Dots live, this is a good indication of what you're missing (but you don't see things like Niels Van Hoorn playing two saxaphones at once, as you would if you were there). It also helps those of us who can't keep up with the overwhelming discography (over 30 regular albums and counting, not including live albums) hear something new. Disc 1 weighs in at 77 minutes and disc 2 weighs in at 72 minutes.
Artist:
Nadja and Troum
(@)
Title:
Dominium Visurgis
Format:
CD
Label:
Transgredient Records
(@)
Rated:
When I am not writing for ChainDLK, I am a university professor, and in that job I find that the most difficult papers to critique are not those in the middle, but rather those at the far ends of the spectrum. I am having a similar problem with this album. I have enjoyed Troum immensely for several years and have reviewed several works by Nadja and Aidan Baker and have been impressed by all of them. The label describes the release thus: 'This is something you could call a "dreamlike liaison". When the Canadian "avant metal
/ drone doom"-duo NADJA (who name TROUM as one of their early influences) and the German postindustrial / experimental drone pioneers TROUM (years ago active as MAEROR TRI who are still discovered by many drone-fans these days) combine their exceptional styles, they form something even vaster as usually known from them.' Evidently this was made during spontaneous improvisations with no post-recording processing or overdubs. So what happens when you have two masters come together? This is what happens. We begin with Part 1, featuring lush drones and dreamlike atmospheres (which is appropriate, as Troum takes their name from an old German word for dream). Part 2 is where Nadja's influence begins to shine, with crunchier sawtooth waves and slowly pounding percussion. Drones layer upon drones with crushing weight. If the first part was a soothing dream, this is where things get more sinister. Part 3 weighs in at 25.10, so you know you're in for a long ride. We have some respite from the nightmare, but all is not back to normal. You're walking in familiar landscapes, but wondering what is still lurking around the dark corner ahead. We are engulfed in slowly shifting bass drones and washes of static until it all dissolves into peaceful synth pads and drone. All of this comes beautifully packaged in a weathered foldout digipack. Highly recommended, but then again, you probably already knew that. The album weighs in at 49.30.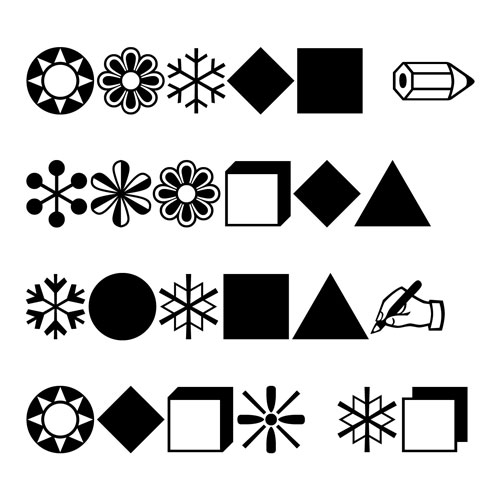 Artist:
Badun / Icarus
(@)
Title:
Flensburg
Format:
12"
Label:
Not Applicable
(@)
Rated:
This collaboration between the two bands arises with the idea of using the source samples as the basis for tracks by both bands. The final result is four track, two for every bands, that make clear as sound architecture is the distinction between the outfits.
The two Badun's track are driven by beats: "AKO" is a clear example of how a song can be constructed using, apparently, only to elements a warm synth soundscape and even changing beat patterns. "KTO" use the same beats movements but with a small melody in the background giving colour to the overall picture.
The two Icarus's track instead are more concealed by careful texture construction and so nearer to ambient: "Vermiculite Trotter" could be an outtake from Autechre's "Envane" (just to be clear: it's a compliment!!!). "Sparkly Bear" is a quieter and longer track relying on truly enjoyable soundscapes.
Despite the fact IDM is not the next big thing anymore, this is a classic release that would please all fans of this kind of music. A quite good record.
Artist:
Ending The Vicious Cycle
Title:
s/t
Format:
CD EP
Label:
self-released
Rated:
When I opened the package from Ending The Vicious Cycle I was presented with a press kit boasting comparisons to Psychedelic Furs, Bauhaus and the Cure. What I heard when I put on the band's demo was a very 80s, Goth and darkwave-influenced band, but Psych Furs and Bauhaus this isn't. Ending The Vicious Cycle just doesn't deliver the excellent songwriting and hooks of bands like Psychedelic Furs, Bauhaus and the Cure. It's not to say that the songs on the demo are bad, it's just that this is a band more in vein of the less mainstream, but no less respectable, bands like Red Lorry Yellow Lorry, Theatre of Hate and The Mission.

The first song, "Touch Dispelled," opens the CD with an uptempo, Sisters of Mercy meets Dreamtime-era Cult kind of vibe, courtesy of a Billy Duffy inspired riff, and an Andrew Eldritch inspired rhythmic vocal and deep synths by guitarist/vocalist/keyboardist Toby Rider. The song moves pretty nicely until it hits the obligatory, and, in the case of this track, unnecessary half-time bridge. It's at this point I realized that I haven't heard a chorus, or any lyric to sing along with. But, it's still a pretty cool track, and I can imagine how this would be a fan favorite, and get people dancing.

On track 2, "Glass," Toby Rider's guitar takes us from the Dreamtime-ear Cult to early Theatre of Hate. This time Rider's vocal delivery on "Glass" gives us hints of Hate's Kirk Brandon and the Furs' Paul Butler. Like track 1, this is another cool uptempo track, but this time delivers the hook. It takes quite a while to get there, but you finally have something to sing along with. Sadly the hook is short and goes by very quickly and devolves into a half-time bridge, with the hook only making one more appearance at the very end. This track would be better served with more hook and less bridge. Like "Touch Dispelled," it's easy to imagine this being another fan favorite, and a track that gets people dancing.

What follows are 4 very disappointing, incomplete-sounding, poorly performed and hard to listen to tracks. Mixes are all over the place and out of balance, vocals are often hard to hear, the bass, guitar and drums out of time with each other, and I swear I heard the click track running through one of the songs. The production, or lack thereof, takes away from anything the band might be trying to say with these last 4 songs.

Having said all that, Ending the Vicious Cycle label this CD a demo and the last four tracks of this demo CD sound very much like early, rough tracks, which you would find on a box set that fans that like listening to the development of a song might enjoy listening to. Ending the Vicious Cycle will be releasing an EP near the end of 2011 that I look forward to hearing.