Artist:
Swartz et
(@)
Title:
A Living Thing
Format:
Download Only (MP3 + Lossless)
Label:
Utter East
(@)
Rated:
Swartz et is Steve Swartz from Detroit, Michigan and this is his ambient solo project, the third released under this name, previous albums being 'Nighttide' and 'Respire'. Can't say I've heard either of those but that's not uncommon. Swartz is also in a couple of bands - Au Revoir Borealis (post-rock, shoegazer) and For Wishes (folkish acoustic). 'A Living Thing' is 8 varied tracks of ambient ranging from hazy drone ("Waken") to gentle New Age electronics ("Daydreams"), to subtle minimal isolationism ("Moons"), to grey ambient ("Winter Years"), to shoegaze ambient ("A Living Thing"), to noise ambient ("Embers"), and more. Some of this is reminiscent of Eno's 'Shutov Assembly' in a purely abstract way. Swartz has a good command of layering and texture so the pieces seem moving rather than static which is essential for good ambient music. While it may not be anything you haven't heard before, it should please ambient enthusiasts of varying stripes. Download only, no physical product.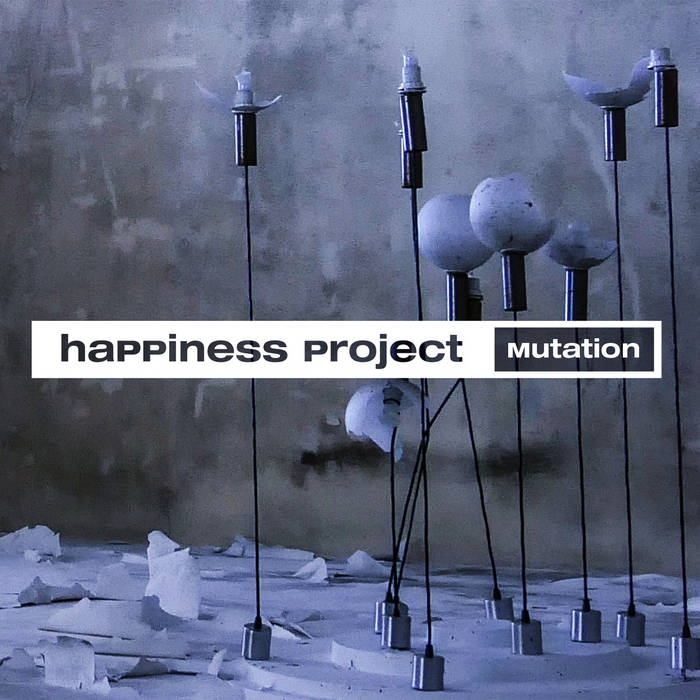 Artist:
Happiness Project
Title:
Mutation
Format:
CD
Label:
Boredom Product
Rated:
Spring is gone and in a snap we are arrived to autumn and as announced "Mutation", the newest album by Happiness Project, is out. Like I wrote on my review of their previous EP, the new album has been released five years after the previous release and sees the band with an enriched sound with the additional production of JB Lacassagne (a.k.a. Dekad) and Member U-0176 (of Celluloide and label's boss). Compared to the past on "Mutation" we have more bass and guitar, along with some aggressive rhythm sound here and there but, as I wrote, it's a thing that is enriching the sound which, as in the past, is synth based. Compared to the EP "Big Cities", the album propose a balance of upbeat energetic tunes (as the opening "Big Cities", "Sweet Heart Of Mine", "A Better Claim" and "Tell Me") and a bit more intimistic mid tempos ("Still Able To Love", "Mutation", "The Pumpkin Fairy Tale" or "Ivak Trahor" to name a few). Besides the professional production, which is a distinctive thing of the label Boredom Product, I might say that I have the impression that for the band this album signs their maturity as songwriters. "Mutation" mixes science fiction bits with visiting aliens and everyday humans' doubts: if "Mutation" is a bit philosophic ("The future comes to an end / as soon as tomorrow comes / the future come to an end / as far the technologies change… Mutation may be a better word / it helps us understand / nothing's complete"), "Still Able To Love" is more intimistic ("Everything has blasted away / and has come to pieces in me / is my heart still able to love? / maybe I will soon again / but I'm lost in all these sensations"). At the end you'll ask yourself: ain't we all beings with feelings in the end? You can check and the whole album and purchase it here https://boredomproduct.bandcamp.com/album/mutation.
Artist:
Satoshi Takeishi
Title:
Fragments
Format:
Download Only (MP3 + Lossless)
Label:
Clang
There's an earnest sonic revelry about the final piece of Takeishi's triptych that started with 2016's "Dew Drops" followed by 2017's "Premonition". Taking an eclectic selection of mostly childish acoustic instruments as a source- broken autoharps and toy pianos, thumb pianos, "African Marimba from Gift Shop" (delightfully honest), and sampling and processing them into abstract electronic shapes that have an improvised impulsiveness and energy gives us a 10-track , 43-minute work of quite purist electronica.

The high glockenspiel and bell tones are dominant, forming it into a sort of twisted lullaby arrangement most notable on pieces like "If I see you again". In amongst that there are deeper more brooding moments, like the fairly sinister "Unfolding", and pieces with more of a percussive punch like "Fragment I", but in broad terms it says on a fairly consistent sonic palette throughout.

It's an enjoyably textured work with an attitude which might lend itself to live performance perhaps a little better than studio recording. The fragile acoustic textures and harsh edges won't be to everyone's taste but it's certainly got its own gritty beauty.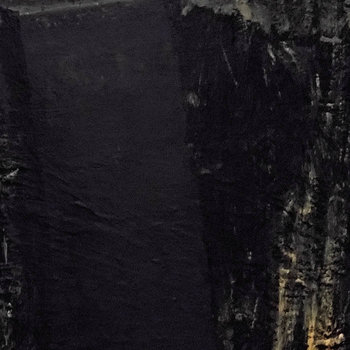 Artist:
Mothertape
(@)
Title:
Unexplained Mind Bruises
Format:
CD
Label:
Zoharum
(@)
Distributor:
Alchembria
Rated:
Mothertape is a Polish project from Koobrzeg and their music can be roughly catalogued under EAI; however, instead on rely upon the nowadays canonical form of isolated and carefully chased sound events immersed in silence, their music is far more lively and seems more influenced by certain minimal electronic music where the rhythmical cage and the search for a perceptible process are important.
A track starting with a noisy ebb and flow and a barrage of isolated sound, "Hematoma", opens this release and exposes an idea of track construction based on a sequence of events rather than on accumulation; the result is that it sound consequential instead of accidental. "Rapid Pulse" revolves around a form vaguely reminiscent of certain minimal EDM where all isolated pules and drones drown in silence, even in their evident rhythmical structure. "Pain and Tenderness" starts almost statically until, when the apparently irregular beat emerges, there's a return to a movement by events. "Dizziness or Fainting" proceeds instead by accumulation and, so, it's the more sonically thick track of this release. On the contrary, "Limited Range of Motion", it's more sonically constrained as it uses a rather this sonic palette. With his use of pulsating drone and sparse notes and samples, "Numbness or Weakness" is quite hypnotic in its both static and moving form. "Immediate Medical Attention" closes this release with a crescendo by accumulation ending with the progressive removal of the sound layers.
Even if the band's influences can be clearly heard in some passages, the overall result is reasonably personal and shows a project that can release something important if it will work on a more refined structure rather than indulge in some improvisations with a predictable behavior. Fans of EAI will enjoy the overall variety of the music. It's worth a listen.
Artist:
Heather Leigh
Title:
Throne
Format:
CD & Vinyl
Label:
Editions Mego
"Throne" is an unusual and very personal blend of ingredients from Heather Leigh, that bakes together into a curious and very introspective sort-of-downtempo-indie-pop.

The most prominent element is her voice, sometimes working through nearly-conventional Americana ballads, at other points meandering more freely across beat poetry and individual floating ideas. Vocally it's really quite Kate Bush-esque, but without slightly less dynamism and faintly more huskiness.

Underneath that sits Leigh's own pedal steel performance, the sound of which remains loosely wedded to the Americana stereotype it's associated with, but which thanks to delicate production manages to escape those shackles and sound fresh as a melodic and sometimes even drone element. It works well with some very distorted violin work from John Hannon and some quite straight underpinning electric bass from David Keenan to create a set-up that on a technicality might qualify as country music, but which has a totally different attitude at heart.

Highlights include the surprisingly catchy twang of "Days Without You", and the folksier, almost FLK-like tones of "Scorpio And Androzani" (which surely can't be a Doctor Who reference?). Opener "Prelude To Goddess" is a good way to get a strong impression of the album's stall in four minutes.

To be critical, it's a little short of variety across its 42-minute running time. Six quite languid songs, some four minutes long but with "Gold Teeth" almost hitting seventeen minutes, all share quite a similar melancholic approach that never feels like it's evolving or even progressing. This is music for lying still and wallowing, for when you're not in the mood for surprises.

Nicely unusual, husky and pleasantly indulgent, it's an unusual little album that defies categorisation.