Artist:
Hit By A Rock
(@)
Title:
Wounded
Format:
CDS (CD Single)
Label:
Cherry Red Records
(@)
Distributor:
Cherry Red Records
Rated:
I didn't think I'd be starting off this batch of (late arriving) CDs with this particular title, but the blatancy of the project name and album title compelled me to. Frankly, I was expecting something completely different- harsh, blasting, or totally obnoxious. This is anything but that. Hit By A Rock is the project of London U.K. producer, remixer and soundtrack composer Jim Whelan. Not being familiar with Whelan's other work, I can't comment on it, but even though this is the first release under the HBAR moniker, you can tell he's no rank amatuer. Far from it.

To put it in a nutshell, 'Wounded' is atmospheric dub-dubby dubstep, and often dark at that. Cool, well...mostly. In a way, I am reminded of some of the best work of Massive Attack, although this album doesn't quite have the substance of 'Mezzanine'. It does have a fair portion of the atmospherics though. The album opens with 'Black Lily White Lotus' and is aided by the vocal talents of acclaimed British Tamil singer Susheela Raman, who has about five albums of her own. Raman's voice lends an exotic, Indian flavor to the track pulling you in. It's a great way to start this outing; brooding, mysterious, yet seductive. 'Seven Stones' features (manipulated) vocals by Zayna Daze (another Londoner), and while not as compelling as the opener, still adds a bit of depth.

Title track 'Wounded' is another matter though. The mood breaks, out comes a piano and vocoder with autotune that makes the vocal track sound like Donald, or maybe Daisy Duck. The sappy commercial melody is a real buzz-kill. I could just imagine the Disney's sailor-suited fowl warbling 'I've been hurt before...and now I'm wounded, wounded...' Okay so this didn't work, press the skip button.

'Silkworm' gets back in the groove again with Susheela on vocals, singing in English this time. Sort of reminiscent of Delerim melodically. Nice! Another highlight is 'Surgery,' featuring poet/spoken word artist Raymond Antrobus. He's a bit loony but it works well withing the context of the music; urban yet somewhat urbane.

I have to hand it to Whelan, he knows his way around sounds. It's a rich pastiche he presents here; nothing you haven't heard before, just maybe not in this way. Hope your sound system is up to the task though as the low end is really going to give that subwoofer a workout. 'East of the River' features the voice of Zewditu Johannes woven into its fabric adding more exotica. 'Closing' is a vocoded exercise in hypnosis, and perhaps an effective one under the right circumstances. The rest of the album is pretty decent but nothing that knocked my socks off.

In total, 'Wounded' is a good debut, and with only one real misstep, worthy of adding to your collection. I'm curious to see where Whelan will take HBAR from here. I'd like to hear something with more song-substance (I'm sure he's capable of it) that still retains the dark and delicious flavor he's presented throughout most of this album.



Artist:
Dream Into Dust
(@)
Title:
So Beautiful and So Dangerous
Format:
CD
Label:
Chthonic Streams
(@)
Rated:
Dream Into Dust is a New York City based band headed by Derek Rush (vocals, synths, guitars, bass, drum programming, etc.), and also features Bryin Dall (noise guitar, synths), Scott Reiter (synths and other electronics), and Mario Padron (bass). DID has been around since 1997 or so, had a few CD releases and also a couple of 7's, and appeared on a number of compilations. 'So Beautiful and So Dangerous' is their first album in nearly a decade. Having never heard them before I have no basis of comparison and it's difficult to categorize too. There are elements of a lot of different genres here- darkwave, industrial, electronica, shoegaze, etc., but what really makes DID stand out from the pack is Derek's melodic vocals. You don't hear a male voice like this too often in this type of music. His voice is very emotive without being pretentious. Make no mistake though, this is no pop band (or even synth-pop); it is often hard and heavy stuff with an experimental industrial edge. Yep, it's gonna get noisy at times, but that's a good thing!

The electronic elements are solid and inventive, the songwriting expressive and compelling, and the production, in a word ' great. Yes, it's dark and gloomy, but not in the way might you'd expect There is a depth here that is often found lacking in some of the giants in the electro-industrial genre. A lot of this is due to Rush's songwriting skills and vocals. He brings the drama, he brings the melody, and wraps it in a very dark soundscape. This is the kind of album Muse or Radiohead might make if they took a deep plunge into the industrial world, but you know they never will. Pop music pays the bills.

No doubt that Dream Into Dust is going to draw comparisons to other artists ' Nine Inch Nails comes to mind, especially in the opener, 'Counterfeit'. I'm hearing some Collide in their arrangements, but maybe that's just because I think Collide is an exceptional outfit. Most of the album isn't geared to the dancefloor, although 'Counterfeit,' 'Suspended in Fear,' and 'Perfect Vision' are beat-worthy enough to deserve club play. But that's not what this album is really about. It's Rush's personal dystopian concept album expressed in pain, sorrow and angst. It's uncompromising, as it really should be.

In order to get this album manufactured, Dream Into Dust had to solicit backers on Kickstarter. (Hey, getting CDs made is expensive; been there done that.) Any time you put out product without a major label bankrolling you, it's a risk, especially in the age of the DIY digital download. This time though, I think it's paid off. 'So Beautiful and So Dangerous' is a worthy album, one deserving of a lot more attention than I could possibly give it.
image not
available
anymore
Artist:
La Mort De L'Hippocampe
Title:
Cheminement De L'Extase
Format:
12"
Label:
Enfant Terrible
(@)
Rated:
Always co-produced by Enfant Terrible and Verbascripta, "Cheminement De L'Extase" is the second and last release by La Mort De L'Hippocampe. Recorded before "Symphonie Neuronale", this album has been released after that, following the wish of its creator Jerome Fontan, who passed by on June 2011. Best known for the electro project Porn.Darsteller, Jerome on this album created, as for the first one, two long suites which musically are different from what proposed on "Symphonie Neuronale". On the A side we have "Cheminement Surreel", which contains a mix of experimental, synth industrial and classical sounds (violin, piano, etc.) that function as a soundtrack to a metaphysic poem. In eighteen minutes, this track changes many times and it's a particular catchy one thanks to its atmosphere which passes from industrial synth noises to melancholic organ/violin duets in a natural way. On side B we have the main title which is mostly based on texts from Hildegard von Bingen read by Jerome and Isabelle Toro, who also collaborated on the first release. This suite is mostly based on old school industrial synth sound but mixed with medieval instruments like "vielle a roue" and the "bombarde bretonne". If you loved the first record you won't miss this one and you have to act fast, because it is already sold out at the label's shop but Verbascripta (www.verbascripta.net) has still some left.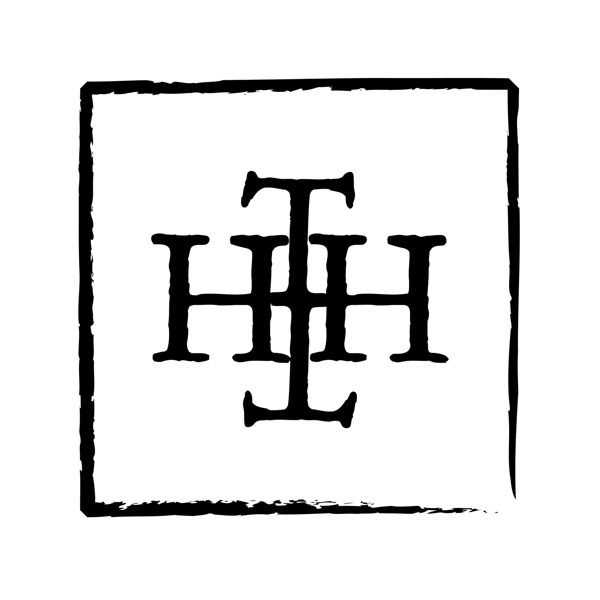 Artist:
The Hollow Hearts
Title:
s/t
Format:
CD
Label:
self-released
Rated:
There's something for every Electronica enthusiast on this short-but-sweet offering from L.A. based The Hollow Hearts. Beginning with 'The Sea,' which begins with ambient field recordings of lapping waves, with crystalline synthesizer sequences fading in, so subtle as to be almost unnoticeable, until you are submerged in a psychotropic coral reef of wonder. It sounds like Drexciya's underwater fantasias, if they were remixed by Sylvain Chauveau.
'Belief' brings back '90s industrial existentialism to the dance floor, giving an unabashed nod to latter day NIN's, with its monochromatic deadpan rap. Its sexy, in the most dispassionate of ways, and it should sound great beneath the strobe lights. 'Forever,' a futuristic love poem with robotic vocals and churning dubstep LFO, could be three times as long, clocking in at a mere 1:46. 'Ashes' rounds finishes things, with its Twin-Peaks-By-Way-Of-Berlin distant longing. It sounds like a memory of romance, for people who grew up going to sweaty dungeon raves, rather than juke joints and speakeasys.

It seems like The Hollow Hearts are a little unsure of themselves, like they're afraid of taking up too much of yr time. This tiny morsel comes out to a scant 17 minutes. They should rest assured, they clearly know what they are doing. The mix is nearing perfection, with the drums, vocals, and synths appropriately levelled and spaced around the stereo spectrum. The Hollow Hearts is a lush and spacious affair. They have refined the strengths of 30 years of electronic music into something unique and personal. The Hollow Hearts manage to sound both classic and futuristic, simultaneously. Here's to hoping that this release will help usher in a new era of dancefloor romanticism. Their next release should be three times as long!

The Hollow Hearts can be had as a free download, and the classy flat-matte CD can be had for a scant 3 bucks. The sleek letterpressed logo and hand-written stationery that came with my reviewing package show a band that is invested in what they are doing, and they are practically giving it away. This humble and heartfelt music needs to be heard, equally at home in pounding techno clubs as driving down blacktop highways with the cruise control on. Highly recommended!
Artist:
Live Better Electrically / Ed States
Title:
Electric Baby EP
Format:
12"
Label:
Shewey Trax
Distributor:
Discogs
Rated:
A few days ago, i was happy to receive a sparkling, new, 12" vinyl, from 'Shewey Trax', the indie electronic L.A. based label, that has had releases during the 90s, as well, and has been reviewed in Urb magazine, XLR8, DJ magazine and has had many DJ chartings. From 2009, onwards, Shewey Trax, makes a strong comeback with quality vinyl and digital releases, within the deep house, gritty techno and electrofunk spectrum.
This new vinyl release, 'LBE and Ed States - 'Electric Baby e.p.' is a split 12". Side A, offers three tracks by LBE (Live Better Electrically). He keeps the music as the main focus, without any (often - unnecessary - production tricks). There is an aura of early 80s proto - electro reflections, in the sound of the first two tracks, 'Electric Baby' and 'It Can't Be Tonight', while keeping a funky vibe, melted with gritty synth bursts and electro beats, with the third track, coming in strong, a special hybrid of 4/4 beat, electro - disco, pads and distorted lead melodies, while a dirty bass drives the track.
On Side B, Ed States, offers three installments, of his 'Diamond Sky' track (vocals provided by Live Better Electrically). There is the main 'Ed's Lookout Mix', the 'Instrumental' and a shorter '3min Carat' mix. A gritty bassline sets the pace, a 4/4 beat, layered pads and distorted vocal phrases, have an almost hypnotic techno - disco effect.
As a whole, there is a high level of musical individuality, on both sides of this release, and that is something i always respect. If you like techno/electro/disco, in the form of a shiny, great sounding 12", this one is for you!