Artist:
Streifenjunko
Title:
Like Driving
Format:
CD & Vinyl
Label:
Sofa
After two previous works which derived their entire sound solely from saxophone and trumpet, Espen Reinertsen and Eivind Lønning as Streifenjunko have added electronic elements to the mix here, blending the three elements to create long, warm melodic drone soundscapes with a leisurely and hybrid-organic-electronic tone.

First piece "Everything We Touch Is Electric" brings to mind musical visualisations as solid horizontal bars, with individual notes and elements that each have a distinct beginning and end and where the compositional heart is in the ebb and overlap, while second piece "Astronaut Peace" is a more continuous and evolving combination of tones with a slightly harsher, toothier sound. The title track behaves somewhere between the two, painting with both soft envelopes and abrupt changes, and returning to the gentle electronic rain effects that added extra detail earlier. As it progresses the changes get more frequent and more abrupt, at times almost cheeky before working into the album's closest encounter with tension and stress, two-note slightly Glass-like arpeggios adding a note of urgency. The last three or four minutes comes as something of a surprise, shifting away from the recognisable instrumentation into a variety of electric clicks and percussive pops that feels as though the journey is over and we've arrived at somewhere totally unrecognisable.

Deriving its title and its motivation from the experience of driving- sometimes stoccato and signal-driven, sometimes long, regular and peaceful- this is an extremely likeable experimental work with a generally soft and calm tone, but a few surprises.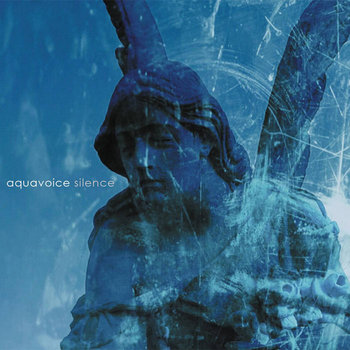 Artist:
Aquavoice
(@)
Title:
Silence
Format:
CD
Label:
Zoharum
(@)
Distributor:
Alchembria
Rated:
It's not a trivial claim by the label that this release is "ambient in its purest form" as "Silence" sounds developed upon the canonical form of the genre with no modification at all. The result is that any sound experiment is balanced by a writing that catch the listener by showing a known and familiar path.
While the main synth theme is minimal, "Minor" feature noise, or, more properly, extraneous, elements which creates a contrast. "Rainman" continues in this framework with a more defined dialectic between the minimal background and the foreground with field recordings of rain and samples which ebb and flow. "Coldland" has the synth in a melodic position with the glitches in the background. "Last Cruise" blends effectively the field recordings and the synth layers. "Chronos II" borders danceable territories with a rhythmic cage and ambient tape manipulation. "Evening Bells" has a more reduced palette with his oscillator-based sounds. "A Lonely Cello" starts as a continuation of the previous track but evolves in a cello lines upon an IDM beat. The italian voices of "Information" are blurred by the synth and "Largo" juxtaposes layers of synth revealing a careful melodic vision. "Sound Hunter" continues on this path with a more fragmented grammar and "Voices" blends voices and reversed lines of synth. "Zen Park" is practically a synth pop song with glitch influences and "I'm Leaving I'm Gone" closes this release with a sort of loop of synth and robotic voices and closes as a machine stops.
The fact that there isn't any ground breaking idea is the key to an enjoyable release that has even catchy moments and could not be listed in any end of the year playlist but will last in the stereo to more time than most of them. It's really worth a listen.
Artist:
Indifferent Dance Centre
Title:
Flight & Pursuit
Format:
7"
Label:
Outer Reaches
Though it's hard to believe this was really "Chichester's first homemade single" as the promo blurb claims, it does help to frame the decidedly lo-fi 'messthetic' re-release of Indifferent Dance Centre's only release, which dates back to 1981 and which has now been dusted off to be a 7" again second time around.

Grungy guitars, lo-fi synth washes, half-buried melodica drone and raw, simply-recorded drums pound out the quite upbeat title track, over which the vocal meanders with almost wilful and name-appropriate indifference. The second track "Release" is more downtempo and atmospheric, exposing the recording quality more starkly but in other ways working more successfully with the sound sources.

The most worthy point of this release is the digital-only and brand-new C.A.R. remix of the title track, which reimagines the vocal into a brand new and brighter-sounding synthpop world that seems like a homage to two generation's worth of electro.

An interesting little timepiece, but devoid of any sense of Indifferent Dance Centre's musical context or consequence, it's hard to see this as anything other than a nostalgia piece and a little bit of an oddity.
Artist:
VV.AA.
Title:
Historische Aufnahmen / Historical Recordings Vol II
Format:
LP
Label:
Gagarin Records
Eight years after the first volume, Felix Kubin again compiles ten archive recordings ranging from 1930 to 2002 into what essentially serves as a sampler of rare found sounds, and an exploration of where found sound ends and sonic art begins. Ten tracks, generally between two and four minutes long, are accompanied by extensive notes, although somehow the release is more appealing if you avoid the notes and try to imagine what it is you're listening to based purely on what you can hear- it's a challenging game.

I'm normally loathe to copy and paste from often over-florid press releases but there's one paragraph in this release's notes which tells you pretty much everything you need to know. So I'm going to control-C control-V, just this once, as follows:
"[...] the focus has been put on the quirkier corners of recorded sound: curious events, remarkable characters and fascinating tales - revived and restored for the edification and amusement of modern ears. Listen to a wooden automaton piano player, a microtonal choir of larynx patients, the sound of a rescue device used for the purpose of evacuating miners, the demonstration of a water leak detection microphone, a violent demonstration accompanied by Christmas carols and many more. The sound quality of these recordings is not perfect and the inevitable imperfections are audible."

It's a weird and wonderful- if rather brief- set of found sounds that's engaging and rewarding. Many are strongly musical; "Etude pour un larynx écrasé" sounds like the kind of Lygeti piece Kubrick would have put into 2001 A Space Odyssey if he'd known about it, "Pianist" is a novel but conventional bit of automated wooden piano. "Island Of The Pig Men" is strongly reminiscent of Radiophonic Workshop-esque electronics. "Eiscreme-Krieg Jingle" is a decidedly weird piece of proto-experimental oddness that in terms of context feels like a highlight, as well as a real 'WTF?' moment.

More overt voiced recordings like "Lecksuchmikrofon" and "Anti-Schill Demonstration Hamburg" seem a little less worthwhile somehow, reminding me prosaically of German comprehension tapes from school and old reportage newsreel respectively, and certainly not feeling exotic.

Collectors of found sound will appreciate the diversity of this compilation.
Artist: Jessica Sligter & Wilbert Bulsink
Title: volume 01, 2018: Untitled #2 (The Mute)
Format: LP
Label: Unsounds

Commissioned by Gaudeamus and premiered in November 2016, this is Sligter and Bulsink's second collaboration, and it's an unusual blend for sure. Across a forty-minute work, divided into five very uneven parts simply lettered 'A' to 'E', there's a fusion or at times a counterpoint between abstract drones and sustained acoustic textures, and crooner-like bluesy vocal work that stands often in isolation, with clear English-language lyrics, like freeform beat poetry without the beat.

On paper it ought not to work, yet in practice it does, drawing such starkness from the subtly uncomfortable soundscaping and the sorrowful and reflective voice work. In longest track "D" you are pinned to your seat for sixteen minutes, never being able to take the next moment for granted, as though your concentration itself is being toyed with. Background music, this is not.

The instrumentation at times feels like avant garde classical, heavily string-driven, but will transmute into purely electronic tones with subtle graduations that are hard to follow. It's technically very proficient and there are certainly a few "how did they do that?" moments.

Perhaps as an indicator of my limited tolerance for jazz lectures, relatively mellow track "A" and the overtly theatrical stop-starting of final piece "E", both of which with their vocals reduced to long sustained notes rather than language, are perhaps the tracks I'd be most happy to revisit.

It's a bold jazzy performance statement that commands your attention.