Artist: Hvmble
Title: Textures 1/4
Format: 12" vinyl + Download
Label: Hvmble

The first in a four-part "Textures" series offers up two steady six-minute super-light and atmospheric house grooves where a super-polite combination of kick and soft bassline chug along nicely and it's the high-end patterns and atmospherics where the interesting stuff is going on.

With shades of dubby production, "Moeraki" is both the busier and the lighter-sounding of the pair. Processed noise that sounds like a babbling brook fused with digital insects comes and goes in waves, as does a slightly more sawtooth-edged synth pattern that takes things in turns with a much more mellow and 90's ambient house high line. It also has a surprisingly DJ-friendly fade outro, look out for that one.

"Plitvicer" has more of an earnest kick to it, focussing solely on the rhythm for almost two minutes before rolling out an assembly of soft bass notes, synth stabs and claps that got 80's influence written through it like a stick of rock. This one fades too, but leaving the stabs behind in a way that makes cross-fading nice and smooth.

A steady if unremarkable pair of tracks with a smooth and feel-good simplicity to them.
Artist: Standing Waves
Title: The Wave
Format: CD + Download
Label: self-released

Staying fairly close to the comfort zone of 'fusion music', the exotic soundscapes of "The Wave" are a collection of bright instrumental performances that blend Eastern-sounding elements, particularly percussion and tabla, with more Western folksy and jazzy elements, in the piano and often prominent violin. It has an energetic, live, improvised ensemble feel to it for the most part, but later on, some more melancholy-infused pieces such as the two-part title track to give it a sincerity and depth.

The vocal work and 'vocal overtoning' showcased on the misleadingly titled "Frog Chorus" (there's some actual frog ambience at the end, but not even a hint of Paul McCartney here) are quite intriguing, a-linguistic vocal exercises in melody and percussive mouth noises that at times borders on the territory of New Age Music (particularly in "Hildegard's Dream") but for the most part is a workable and refreshing substitute for conventional lyrical singing. It's hard to tell sometimes what's sampled and what's original, with elements like the uncredited throat singing on "The Wave pt. 2" presumably a sample, but fused together with the real performance elements in a very convincing way.

It's certainly a familiar-sounding approach to fusion, and a recipe that shouldn't result in a platter that feels new. However it's carried by the polished composition, performance and production that give it an undeniable richness, vibrancy and class. It also has potential as a stepping stone for listeners of more traditional music who are intrigued by something that's just a shade more experimental without being challenging.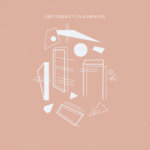 A standout release in any flow of good music that will capture your attention the way an attractive person in a room would. As you spend time with this person, attraction blossoms into a crush. Sketchquiet is the object of affection here and Flashbacks takes you through serene ambient, moody IDM, longing-infused melodic-electronic and dream soaked drone. Opens with "Appreciating through the Window", a slow pensive melody gradually builds into a growing sense of optimism that gradually overwhelms the piece. "Waves from a distance" follows with cinematic tension with periodic bass notes that build into emotional intensity while the following "Chinese Noodles/Candle Light" is a split personality whose first half is catchy electronic that detours midway through into slow, brooding melodic ambient. "Dream Catcher" is a gem of a melodic IDM that kaleidoscopes sunshine moods along to a grooving shuffle beat. "My Only Affair" is a beautiful, immerssive continuous journey infused with a touch of longing that is also bittersweet, yet more the latter than the former. Ambient gives way to field recording fragments, moments of life spill in and dissolve into melifluous fragments of piano notes and the ticks of a distant clock. "I was never there" caps this release with a point/counter-point of moods-slow melancholic tones countered with energetic electronics which compliment one another into a rather emotionally nuanced piece. Flashbacks will haunt you in a good way, invoke repeated listens and seduce you into continuous quality time.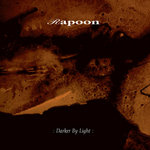 Artist:
Rapoon
(@)
Title:
Darker by Light
Format:
CD
Label:
Zoharum
(@)
Distributor:
Alchembria
Rated:
"Darker by Light" is another chapter of the reissue series of Rapoon by Zoharum and chronologically situated between "The Kirghiz Light" and "The Fires of the Borderlands", so it's based around the same framework: static ambient music upon processed ethnic rhythms. The overall result is once again hypnotic and full of small sonic detail behind the curtain of stasis.
The first track, "Night that Thunders", is a soundscape based on drones and full of resonances upon a repetitive, but hypnotic, beat. "Lies and Propaganda" is instead based on loops and a more varying rhythmic part. "Tidal Transmissions" is a proper ambient track based on loop and samples and constantly moving by small sonic variation. "Sunday's Shadows" is so slowly moving by accumulation to appear static even if it's properly a crescendo. "From Sleep Awake" marks the return of an ethnic drum, even if processed, with loops which ebb and flow. "Twilight" is the most static, but full of nuances in lower end of the spectrum, track of this album and "Winter's Edge" is the track of the dryer, but religious, atmosphere. "Prayer" features flutes to give high frequencies to a track based on bass ones. "Flight" closes this release with wide spectrum drones which surround the listener.
This music reveals the reason why the influence of Rapoon on an entire musical scene is so evident: few artist are so able to properly balance movement and stasis to hypnotize the listener without bore him. A piece of history.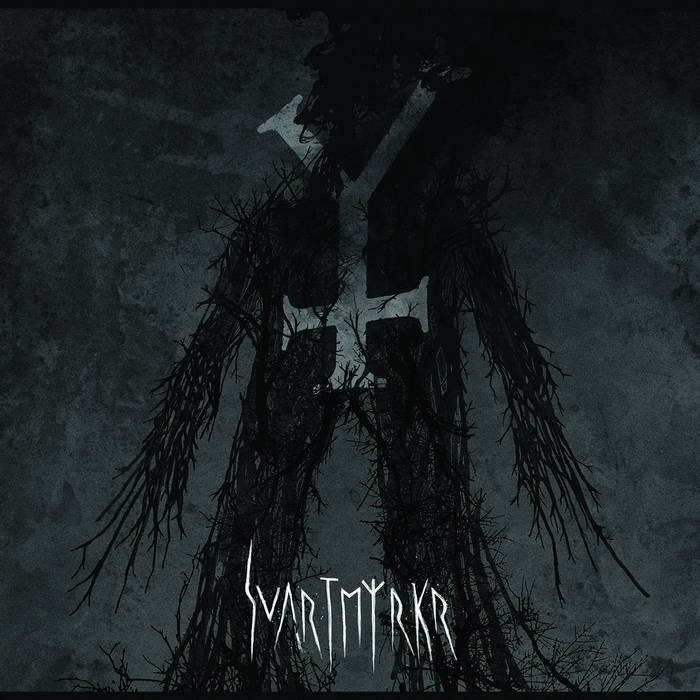 Artist:
MZ.412
(@)
Title:
Svartmyrkr
Format:
CD
Label:
Cold Spring
(@)
Rated:
Thirteen years after "Infernal Affairs", the godfathers of black industrial returns with a new release that could arise every sort of doubt about how time affected their music. "Ulvens Broder", the EP which has anticipated this release, hinted an evolution towards a more layered, and subtle, sound in place of the harshness at the core of their classic album. "Svartmyrkr" is surprisingly an evolution towards a more atmospheric musical framework where noise has a restrained, but important, place.
The field recording of a fire pit opens "Äntra Helstraffet" which evolves in an evocative soundscape made out of sample, sparse drum beat and distorted vocal and ends in an explosion introducing this release. The pounding beat of "Öppna Hegrind" is almost hidden by the haunting screaming and the noises used as elements of a soundscape instead as bricks of a wall. "Codex Mendacium" is a crescendo where noise emerges from a quiet drone. "Ulvens Broder", which anticipated this release, is confirmed as the track which condense the musical elements of this release. "Helblar" is an interlude which seems quiet as uses sustained tones, instead of noises, and resonances. "Ulvens Bleka Syster" features fast string, closer to the ones used in sound tracks to mimic the exiting of bats from a lair, and abrupt stops. "Burn Your Temples, True Change" is quiet a metal track, as it's based on acoustic and electric guitar, and reveals the aim of the band to find new way of expression. "She Who Offers Sorrow" is a return to the noisy assault of their first albums while "We Are Eternal" sound as their version of neofolk with its acoustic drum, the trumpets and the epic atmosphere. "Lokastafr Ablaze With The Thorns Of Death" closes this release with an suspended atmosphere using drones, drums and sparse noises.
A lot of bands would simply exhumed their old sound to please their old fans placating their nostalgia. Ulvtharm, Nordvargr and Drakh have instead decided to move their sound one step towards other territories using crafts instead of impact. Highly recommended.