Artist:
Buzz Kull
Title:
New Kind Of Cross
Format:
12" vinyl + Download
Label:
Avant! Records
With this solo album, Marc Dwyer, using his smart I-wish-I'd-thought-of-that 'Buzz Kull' alias, has offered up a compact pack of synth darkwave that follows a reliable formula- pulsing arps and bass squelches, fairly fast synth-rock drum patterns and gritty and distorted vocals. The closest comparison might be Depeche Mode, but it also sounds like, or at least influenced by, a variety of other dark electronic and synthwave sounds.

A slightly lo-fi and decidedly 80's manner continues throughout, though it's not an overtly retro release. It's epitomised by tracks like "Existence". When slowed down a touch, such as on "The Garden", it starts to recall early-era Human League, while the slightly more techno-ish edge on "New Kind Of Cross" ends up being a highlight.

It's book-ended by a couple of nice instrumentals, with "Flowers Have No Meaning" hinting at a more cinematic and sinister style that could maybe have been explored at more length.

It's a half-hour that's richly produced, for sure, and sounds rather personal, but it maybe lacks the special twist or the catchy hook that would make it stand out from the crowd. Dwyer is gigging around Europe at some length and it's one of those releases that might sound better in a live context than at home.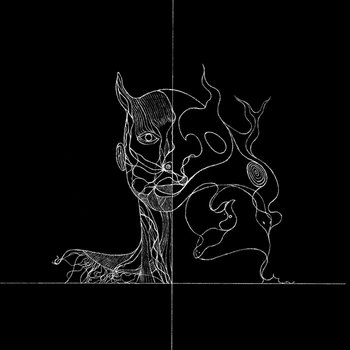 Artist:
Sphyxion
(@)
Title:
2
Format:
CD
Label:
Zoharum
(@)
Distributor:
Alchembria
Rated:
Apparently it's a new name but Sphyxion is the minimal wave project of Frédéric and Olivier Charlot, better known as Maninkari. While their main project it's at the crossroad between classical and experimental influences, this one is more enjoyable as it makes heavy use of rhythm box while the drones frequently evolves in melodic lines and the use of female voices gives a pop touch to the whole. As the tracks are untitled, they will referenced by their number.
The first track opens this release with a structure centered a rhythmic cage and a buzzing background; as a voice is looping the effect is hypnotic. The melodic apertures of "2" reveals the influence of minimal wave and "3" inverts the canonical form of this genre as the synth is almost metronomic while the rhythm is slightly variated. The vaguely middle eastern pattern of "4" are matched by a rolling beat and "5" borders IDM with its complex but sonically skinny beat. "6" is catchy with its sort of glockenspiel used to expose the main melody. "7" is the first track not using a beat while creating a minimal lied with repetitive, but slowly variating, string melody. "8" use the amplitude enveloper to create a rhythm out of a oscillating melodic cell. The synth melody "9" emerges after misleading the listener with its introduction hinting a static track based on loops. "10" closes the release with a minimal wave track almost canonical but avoiding triviality.
With a more easy listening framework, it will probably attract more listener than the average Maninkari's release but they could be disappointed if they won't be patient enough to capture the subtle nuances in a apparently static form. Listen with care.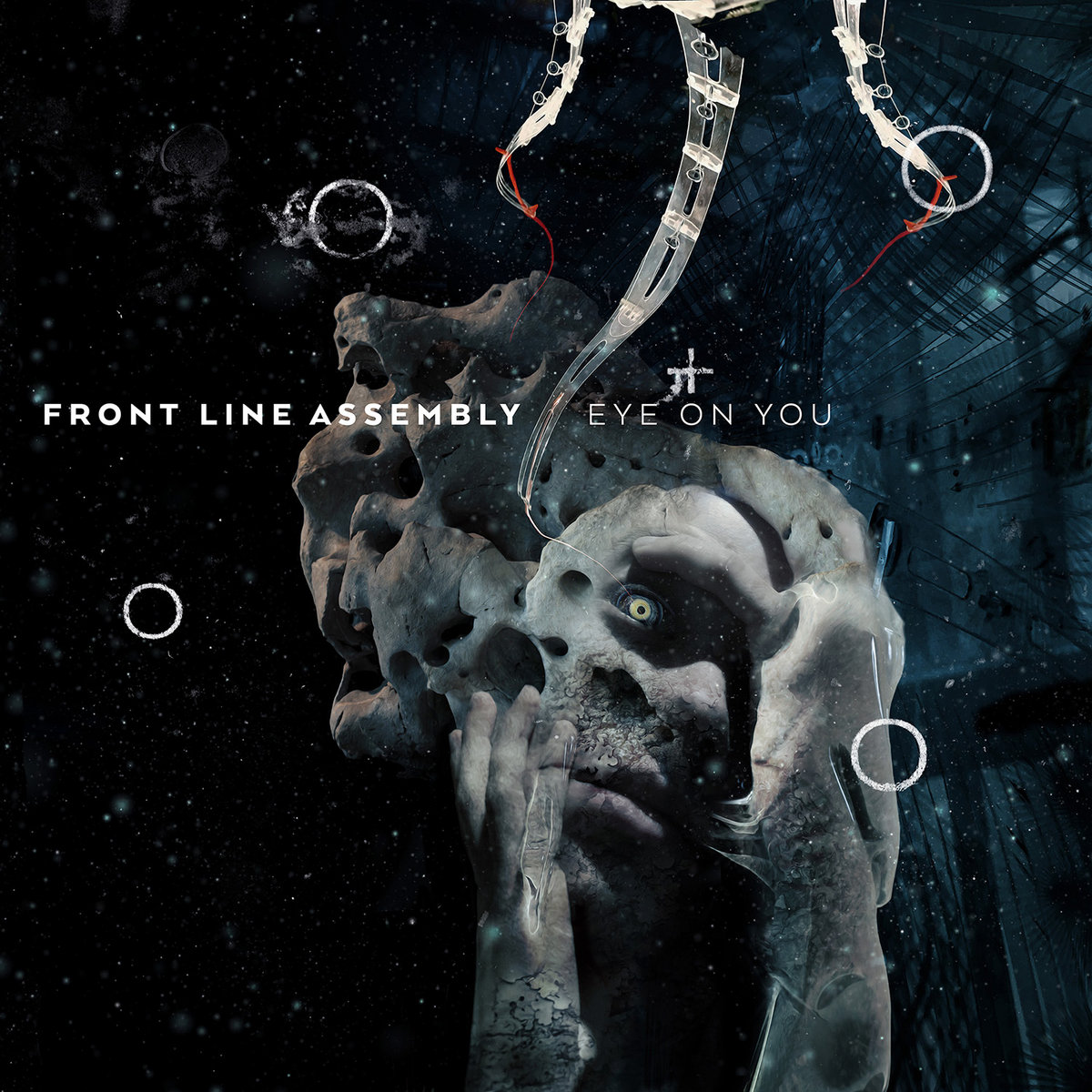 Artist:
Front Line Assembly
Title:
Eye on You
Format:
Download Only (MP3 + Lossless)
Label:
Metropolis Records
(@)
Distributor:
Bandcamp
Rated:
After the release of "Warmech", the sequel to the popular "Airmech" game soundtrack, this is the first appetizer to support the already announced next FLA album to be out in early 2019. It is also the first release without the appearance of Jeremy Inkel who passed far too early away in January 2018. "Eye on You" is one of those typically produced tracks by these Canadian veterans which will leave their audience hungry for more. It features with Robert Görl of D.A.F. another prominent German contributor of the early 80s (NDW / "Der Mussolini"). If Robert's contribution can be recognized with the addition of some ass-kicking bass line programming, then I must say he has done a fantastic job. Bill Leeb himself provides various vocal manipulations between harsh screaming and nearly natural sounding in the chorus on this pounding track. Lyrically the track government-critically deals with subjects like surveillance or authority. Adding to this the significant FLA-like sci-fi sound textures thrown widely into the mix and you'll get a safe smasher in the long-year FLA discography. Two remix works of this track provided by Terence Fixmer and Orphx summing this release up. Both remixes adding more club compatibility by concentrating mainly to fill in various additional bass line sequences, but actually it alters the original composition. All in all, YES, this new track will be one of those you'll remember when you're going to visit one of the dark clubs during the coming winter holidays.
Artist:
Nazar
Title:
Enclave
Format:
12" vinyl + Download
Label:
Hyperdub
Angolan producer Nazar's first long EP (or short mini-album) for Hyperdub is a really strong fit, with the strong gritty dubstepping, grime attitude, and curt hip-hop sampledelica all getting knitted together with smarter, sharper elements that will assault your brain and your feet in equal measure.

Although Nazar grew up in Belgium, he moved back to Angola after the civil war ended and the political unrest is right on the surface of the bluntly amazing track "Airstrike", featuring Shannen S P. expressing the feeling, rather than opinion, of living in turmoil, over a bold and raw synth bass tone. The cocking-gun-as-percussion layer is a little bit on-the-nose, perhaps, but it's a track that commands attention.

Other highlights include the "Enclave", that treads well that fine line which allows distorted shouting to be an artform, and music-for-complex-dancefloors "Konvoy" which you may already have caught on Kode9 & Burial's Fabric compilation. "Ceasefire" is strong as the moody closing number as well.

It's a comfort zone release for fans of Hyperdub, yet it's still sonically fascinating, with a really interesting blend of details and a distinctive voice.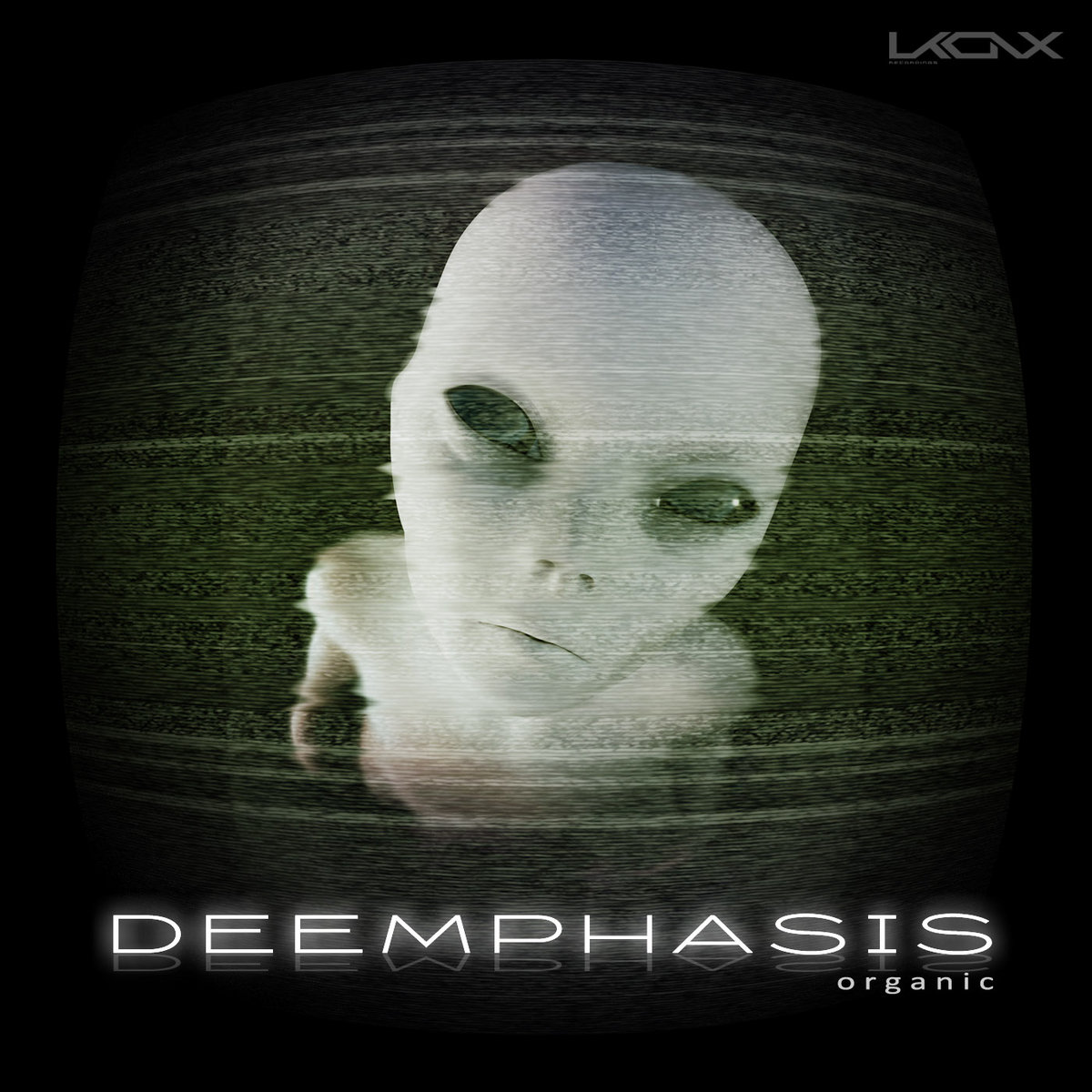 Artist:
Deemphasis
Title:
Organic
Format:
Download Only (MP3 + Lossless)
Label:
Ukonx
Rated:
Stéphane Bastien a.k.a. Deemphasis is back with a new E.P. on his own label Ukonx. "Organic" contains four new tracks that are mixing acid bass lines, 00's electro melodies and 80's intuitions (see the use of vocoder filtered vocals). The producer from Antibes didn't give any description about his new work, probably he preferred us to dive into the sound he crafted. I did it and the alien which is staring at us from the cover like he's watching a strange creature, it gives me the same nervous itch that tracks like "Electric Pressure" and "Organic" (two mid tempo based on an acid bass line, arpeggios, bouncing rhythms and vocoder filtered unintelligible vocals) are able to make me feel. "Organic" is a solid release with the right balance of catchy melodies, great sounds and nice production. Give it a try!
https://ukonx.bandcamp.com/album/organic-ep