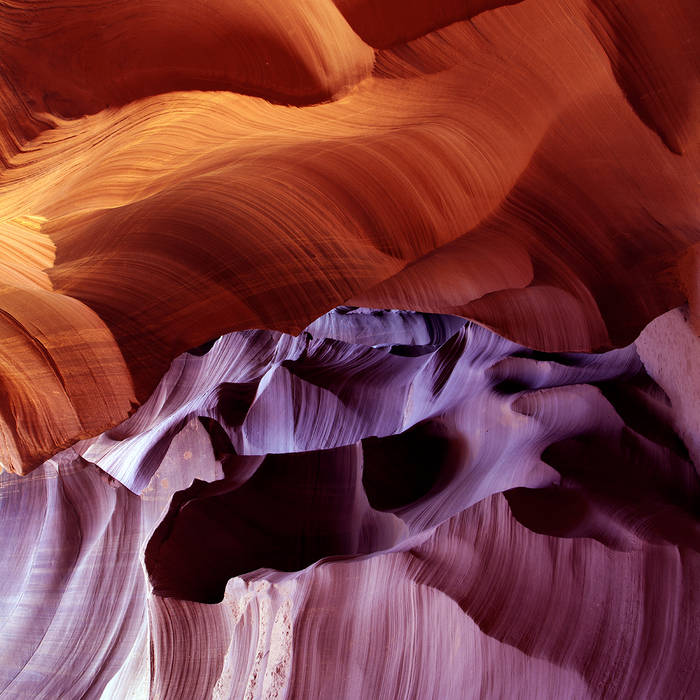 Artist:
Jakob Thiesen
(@)
Title:
Equinox
Format:
Download Only (MP3 + Lossless)
Label:
self-released
BUY from
HERE
Toronto, Canada has an answer to Detroit techno, Jakob Thiesen via his new full-length excursion, Equinox. Sometimes dogmatic and robotic, sometimes skirting the nocturnal or electro funk-driven side, but always muscular and heavy-duty yet dance-floor friendly. Vestiges of ethno-styles haunt this work such as reggae-calypso and Afro-tech, other parts have a filtered, near-submerged-in-water quality that recalls Homework-era Daft Punk or the sublime music of Berlin's Porter Ricks. Equinox is not so much to be listened as submitted to. "Projector" is a nocturnal-tech excursion that starts off with a series of filter effects that shifts into kaleidoscopes of layered melodies and textures and more varied beat intensities—more like a boat tour of people on a shoreline launching fireworks than a focused thesis on a conventional song—morphing between melodic techno and dogmatic house. "Ratchet" (perhaps named after the Transformers medic?) is the more funk-driven track here, more at home at a robo-cantina out of the animated series, Droids. "Observatore" opens dreamily with swirling tones that builds into deep, elegant futurist techno with interplaying melodies—close listens yield complex details but the details work in a kind of harmony that seems deceptively simple. Title track, "Equinox" evokes Kelly Hand's work, but there are some textures that bridge the piece closer to melodic techno with melodies and tones at home in a Juan Atkins track. Opening with "Linear", which has a lovely momentum to it that coasts along with filters and textures that slings the listener to the immersive world of "Equinox", overtones of mystery. "Quadelay" and the title track, "Equinox" are perhaps the most Detroit pieces on this repertoire with its muscular, industrial-strength beats and whirrings and metallic textures at home in a mecha factory, this bleeds well into "Eclipse Submerge" which has nice ricochet and laser gun-like sounds that evoke a conflict at a space docking station. "Market Force" is the sole ambient piece that sounds like an analog recordings of field sounds, run through filters, heavily psychedelic with an aortic pulse that courses through. Detroit Techno is alive and well and living in Toronto, or so Jakob Thiesen's tech-excursion, Equinox, will have you believe; 3AM adrenaline-rush inducing-imagination sparking, mind-rushing, soul catapulting techno.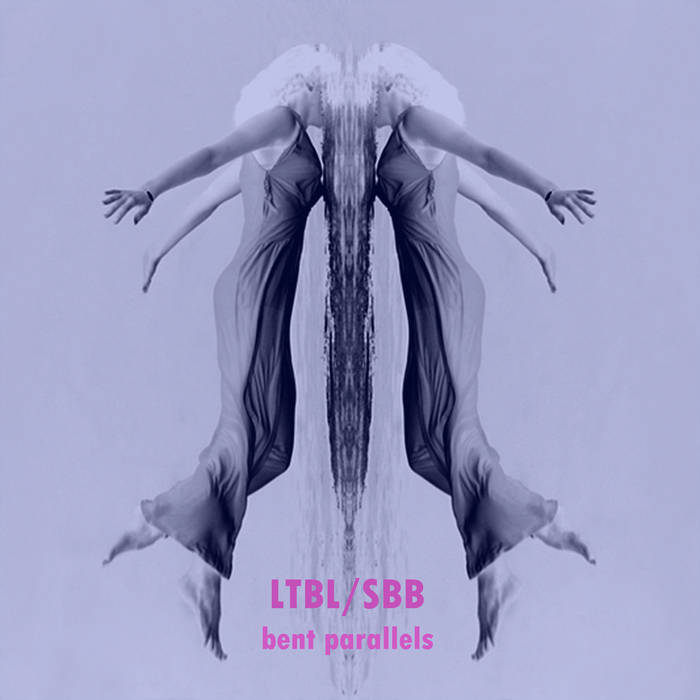 Artist:
Let There Be Light
(@)
Title:
Bent Parallels
Format:
Download Only (MP3 + Lossless)
Label:
self-released
BUY from
HERE
Enter LTBL's dynamic duo of Marco Porsia and Piero Franguelli in collaboration with Senior Beat Box aka Savino Mazzuocco and their cryptically titled, Bent Parallels release, a surpassingly-produced feverish excursion into nostalgia-laced electronic, ambient, and minimal techno. Bent Parallels is one of those ornately-crafted works of art that holds up to close listens that reveal rich, intricate details. Tracks here are named "I" through "VII", as in the Roman numerals and sets the tone with hybrid stylings of Oxygene-era Jean Michelle Jarre and more contemporary Boards of Canada, brought together in some kind of unholy union to form a musical hallucination, replete with echo effects, drone tones, field recordings of children playing on shore lines and calling (or is it singing?) voices artfully garbled. The following, "Bent Parallels II" is a shimmering drone piece while "III" features clear dialog on illicit drug use atop modulating synth tones. Track "IV" is a swirling drone while "V" evokes the collaborations of techno giants, Savvas Ysatis and Taylor Deupree with its dreamy ambient that breaks into lush melodic techno with a hint of acid . "VII" is an excursion into sublime, understated techno and lush, pillow-soft ambient layers one could blissfully get lost in. If you like brilliantly crafted ambient, electronic, post rock and cinematic soundscapes, Bent Parallels has it all, and then some. An overwhelming listen, in a good way on both modest and high-end audio systems and a natural high. LTBL and SBB is probably one of the best kept secrets out there, but with tracks this great, this should not be the case for long.
Artist:
Kim Myhr / Quatuor Bozzini / Caroline Bergvall / Ingar Zach
Title:
Pressing Clouds Passing Crowds
Format:
12" vinyl + CD
Label:
Hubro
Four artist names are credited on this release, although while "Quatuor Bozzini" may sound like an individual's name, it's actually a Montreal-based string quartet. As the composer Kim Myhr's name is given prominence at the top of the artwork. However, despite this, this release seems more like a Caroline Bergvall release, with Bergvall reading her own dreamy slow thoughtful poetry while the other artists contribute soft soundscaping and cinematic atmospherics that compliment and paint pictures around the words.

Myhr's own guitar work is prominent, often responsible for the more frequent and repetitive strumming that provides a rhythmic backbone beside which the string quartet's lines and Zach's percussion are allowed to meander and drift in a more leisurely fashion. There are more upbeat moments, such as "Future Present" which borders on jazz, lyrically seems to evoke the sketchiness of Karl Hyde works, and which sounds like it's building to an almost poppy crescendo that never arrives, while more downbeat moments include the plaintive discordant sorrow of "Days" and the more spacious and reflective "Burning".

In "Thngs Dspr" Bergvall's voice adopts a melodic quality that sits it between poetry and singing and it has a captivatingly pleasant quality to it that warrants its limelighting.

The poetry commands your attention and will determine your response to this release as a whole, sure to be huskily comforting for some listeners and disengaging for others, making this a 'your mileage may vary' release, but for me this is quality fodder for late evenings at home.
"Four Movements Of A Shade" is a rather familiar-sounding exercise in guitar-driven drone and minimal post-rock, blending heavily effects-washed grungy shoegaze guitar chords with a selection of synth pads and other drones into a four-part, forty-minute work, a dark and intense brooding sonic journey with a raw, improvised-and-recorded-in-a-day attitude to it.

Part III drifts slightly closer to melody, the guitar sounds almost approaching U2 at one point, whereas other parts are more resolutely formless. There's plenty of evolution within it, and although it's only split into four parts, the progression within each is such that it could legitimately have been subdivided further.

The press sheet says you'll love this record "if you like Sunn O)))" and also "N", and I think that's true- but you'll also find it sounding surprisingly unoriginal too. This all feels like it's been rather 'done'- indulgent, brooding guitar noise taken towards, but not beyond, its logical extreme. Rich and immersive, yes, but as for inspired or inspiring, it falls a little short.
Artist:
Oren Ambarchi & Jim O'Rourke with special guest U-Zhaan
Title:
Hence
Format:
12" vinyl + Download
Label:
Editions Mego
"Both comforting and subtly strange" is a given description of this album and it's very apt. Across two twenty-minute parts, simply labelled 'Hence One' and 'Hence Two', we get a concoction which has atmospheric drone at its base, but which is layered with a fairly generous variety of obtuse and self-contained layers, ranging from processed guitar to bleepier analogue electronic noises, laid up into long patterns that slowly undulate, build and fade as though taking keyframe points from topography of a rather gentle hill walk.

The tabla rhythms from special guest U-zhaan are a prominent part of the jigsaw here. Those contributions are less heavily treated and processed than some of the other elements. With a tonality that gives the work a decidedly pan-geographic flavour for which you would be hard pushed to stick a pin on a map- shades of Japan, shades of Africa, shades of more Western sensibilities, it's a blend that works but is hard to categorise. The second part of the work is a shade lighter and more melodic, with bubbly electronics complimenting the gentle plucking work.

The result is a gentle and mellow, yet complex, ambient and soft electronica arrangement with a distinctive and very approachable flavour.