Artist:
Stephan Mathieu
(@)
Title:
Coda (for WK)
Format:
CD EP
Label:
12k
(@)
Rated:
One of the most recent release caught in the meshes of the 12k limited series includes a dedication by talented sound artist Stephan Matieu to Wilhelm Kempff, one of the greatest pianist, organist and musical "popularizer" (his quiet "transcriptions" on vinyl of classics by Ludwig van Beethoven, Franz Liszt, J.S.Bach, Robert Schumann and many other classic composers took him up for more than 60 years) of last century, whose Beethoven's Piano Sonata No.26 known as "Le Adieux" from a double 78 rpm vinyl edition, which has been played through two mechanical-acoustic gramophones - a vintage element which goes steady with computer in Matieu's constant sonic equipment -, was used as an input for an autogenerative process. Even if both sources and equipment could look like aged, the sound of "Coda (for WK)", which could be considered a conclusive sequel of "A Static Place" - this 20-minutes long lasting track was previously issued on the ultra-limited vinyl edition of the mentioned album by Minority Records -, his previous release on Taylor Deupree's label, doesn't show any clues of ageing: it sounds like an halftone drone, focusing on the so-called "Schwebung effect" (a German word Stephan used to name his label in order to describes the process consisting of "the beats produced by the simultaneous vibration of two sounds, especially in unisons and octaves when nearly, but not quite in tune.") and the catching intersections and beating sonic effect of hypnotic extended tones and flickering over-stretched frequencies flowing nearby the same tone, which sound crepuscolar, dazzling, plushy and auroral at the same time. Pure bliss for audiophiles!
image not
available
anymore
Artist:
Barberos
Title:
000
Format:
12"
Label:
Human Feather
Rated:
Formed by three mysterious guys from Liverpool, Barberos started their mission on 2008, after a party. They decided to give form to their ideas using two drums and a synth. PL, UJ and OD wear their white spandex suits and started touring Europe and UK sharing stages with people like Charles Hayward (This Heat), Melt Banana Capillary Action , Poil, Action beat, Ruins, Common Deflection Problems, UltraZook, just to mention a few. 000 is their first album (a short one, since it lasts 23 minutes) and contains five tracks. The album opens with "Hot Squash", a mix of tribal psych cinematic madness. The peculiarity of this recordings is that they chosed to panpot a drum for each channel. In this way we have a sort of 3D sound which is able to captivate the audience. Mixing jazz, post-punk and progressive, Barberos has convinced me immediately and they recalled me also the 70s B-movies soundtracks in balance from kraut-rock, psychedelia and experimentation. If you love Zorn as well as Magma or even if you don't give a damn about those two, check the whole album here http://humanfeather.bandcamp.com/album/000-2 and support Barberos!
image not
available
anymore
Apart for being their first release, Wakinian is the new incarnation of Terroritmo and, for my fault, even if is a band with a 20 year activity is the first occasion I've heard this name. However, this is a band with clear industrial and minimalists influence searching for a sound with a clear impact but also with meditative suggestions.
"Notturno" opens this release creating a quiet environment that evolve in a sort of meditative ritual. "Wakiniyan", instead, relies heavily in the metallic percussion serving as a landscape for the spoken words. "Uzume" is based on vocal drone and sparse samples. "Primavera" is a percussive track where the female chant is the cornerstone for the creation of the atmosphere. "Leere Zeit" opens the b-side of this vinyl with the same structure of the previous track while the spoken words are of the female voices with a more obscure mood clearly influenced by the work of Einsturzende Neubauten. "In a circle" returns to the clearer palette of the first track while "Madre", the longest track of the record, is a long and relatively quiet meditative drone. "Red room" and "Kharb" close the album with atmospherical and cinematic soundscapes.
This is an album made with a clear view in songwriting and truly recommended for all fans of meditative music.
image not
available
anymore
Artist:
Gargamella
(@)
Title:
Teta Velata
Format:
CD
Label:
UTU Conspiracy
(@)
Rated:
While this is a band born in 1996 this is their first proper release. This is an almost neofolk band with clear spanish and generally european traditional music influence. Instead of being the classic voice, guitar and drum band, they use most instruments of our tradition for the creation of a more colorful and interesting sound.
"Pater" is a short piano intro to the first proper track of this release: "Xacaras" that is an awkward folk track with a filtered flute to color the overall sound. "Danza Rossa" is based on a flamenco tempo and feature the voice of Francesca Messina. "Teta Velata" reprise the piano line of the introduction and expand it with a more constructed arrangement. "Mater" is a short guitar interlude to "Leu Chansoneta", a folk song full of spanish flavour. "Sybil" is an evocative instrumental track for guitar and glockenspiel while "The Remin Essence" is a long almost experimental track featuring noises and theremin above a quite cinematic piano line. "Whisky" is an introduction to the final part of this album: "Novum Gaudium", a solar ballad, "Tubalcain", a cinematic instrumental and "King of Nowhere" a solemn track based upon a piano line an almost martial beat.
There's not many words to spend for this release except: recommended for everyone.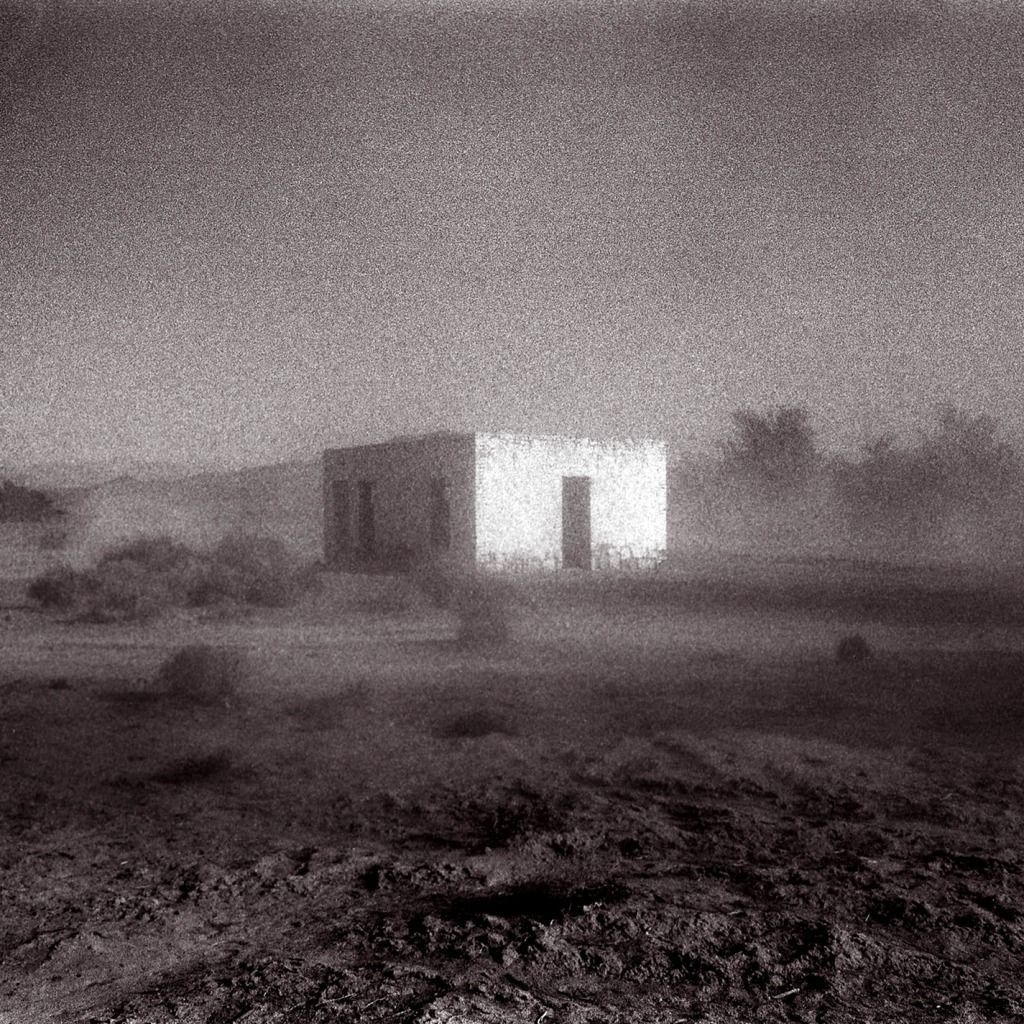 Artist:
Godspeed You! Black Emperor
Title:
Allelujah! Don't Bend! Ascend!
Format:
CD
Label:
Constellation Records
(@)
Distributor:
Experimedia
Rated:
Hope.

This is the word the cryptic 9-piece of Canadian anarchists Godspeed You! Black Emperor used to project on a backdrop during their live performance, as a funereal string quartet mirrormelded with a terrifyingly good rock band to create something new, something powerful and beautiful. They were dancing in the ashes from the start, paranoid murmurings over crumbling court music, but it was always about the final kiss at the ramparts. About trying to maintain optimism, in the face of debt and depression. They created a genre, hordes of imitators, and classicism was becoming good again, and live shows were becoming ritualistic crescendoes.

And then the twin towers fell. And a shadow fell, and thousands held their breath, hoping the angels of death would pass us by in the night, hoping the black-hooded gestapoes would shy away from our doors for another night. The shiny utopias of '90s rave futurism faded into memory, and we just didn't know WHAT the future would bring. Godspeed You!'s lights went dark, and sometimes it seemed like all hope might be lost.

But GY!BE were not dormant during their 10-year hiatus. Many members delved into revolutionary cabaret mysticism with A Silver Mt. Zion and a million different permutations, where they showed a more human side, even featuring conventional songs and lyrics. Their records were always tasty and interesting, but nothing could touch on Godspeed You's elemental alchemy. Constellation records, their perennial home, continued to manifest quality works of adventurous art, consistently producing lavish sleeves and vinyl, becoming synonymous with Vinyl Fetish fame. And finally, Godspeed You! Black Emperor put out a new record.

''Allelujah! Don't Bend! Ascend!' came out today, to baited breaths. Constellation have had to halt vinyl orders for a while, and we are all wondering: 'will it be as good as we hope?' Post-rock has become a sad joke in the last decade, pale Mogwai and Explosions in the Sky weak-kneed hippy noodling, an excuse to write long-winded opuses and try to impress chicks with yr long bandname. As with The Swans' record that came out earlier this year, the elder statesmen yet again school the imitators. 'A!DB!A!' is comprised of 4 parts, two long-players and two shorter, in traditional Godspeed You! form. The opening 'Mladic' comes on slow, with a Hebrew flavor that leaves a whiff of incense on the air. It was inspired by Rebitika, Greek protest music from the '20s and '30s, and finalizes with pots and pans clanging, recorded at a street protest. Godspeed you are still in the trenches. But there are differences... you begin to notice less of a classical air around the 9 instruments, and more of a tattered and trailing sound, like a ghost ship, washing in from sea. Middle eastern scales dance around a propulsive krautrock beat, before culminating in a Guy Fawkes' Day melee. Its more of an endless, jamming groove than this outfit has laid to tape previously, and its rendered in typical Hotel2Tango hi-fi has all the instruments breathing and hanging together lovingly, and is a large part of the reason why Godspeed You! smoke their lesser brethren, every time.

Its this classiness, attention to detail, and a clear artistic vision, that have allowed GY!BE and co. to rise above, to weather the storm, all these years. After years of gloomy soothsaying, re: the fate of the independent label, Constellation is still laying out exquisite gems of bending notes and honest sentiment. Godspeed You! have returned, and 'Allelujah! Don't Bend! Ascend!' is a triumph. They are trying new things, while maintaining true to form. The two long-players, 'Mladic' and 'We Drift Like Worried Fire' are on par with 'Moya' from the 'Slow Riot For New Zero Kanada' EP for sheer awesome revelations, and should be experienced, if you missed this band the first time around. The two shorter middle tracks, 'Their Helicopters Sing,' and 'Strung Like Lights at Thee Printemps Erable' are interesting sound experiments, full of whirring, whoofing drones to meld with yr radiators and refrigerators, during the coming cold months. The shorter tracks were released on a seperate 7' in the vinyl edition, with the two long tracks on a 12' to give someone the option for going for dreamy ambiance or joyful clockwork trance bombast, if that's yr bag.

Godspeed You! Black Emperor have shown that there is still hope, after all, and maybe Post-Rock is not dead, and mined out for ideas. Classical music has always been cool, and cynicism always gets tired. Let's build quiet armies, friends, let's march on glass cathedrals. The future is ours.