After taking a step towards chin-stroking home listening with his excellent (but slightly over-indulgent) "Sight Seeing" album earlier in the year, Ripperton has put out a 4-and-two-halves-track instrumental 12" which keeps thinks thoughtful but turns firmly back towards DJ's and the dancefloor.

A1 "Real Smile Fades" is a gentle and bright-sounding simple house number with an endearing soft bassline, a mood that's revisited in the equally dream-like B1 "See You Yever" which adds a nice line in jazzy keys.

A2 "Abandon" is a little harder and grittier, a fairly timeless and relentless light techno workout which sticks firmly to one groove and nails it, while B2 "One Day OK, One Day Not" is the quirky one of the pack, sampling gospel singing warm-up and audience claps and pulling the tambourines and claps into a nice walking rhythm that runs alongside a stepping melody that feels like somebody was making it up as they go along.

It's described as a six-track release but the final two tracks, B3 and B4, are something of an oddity- both under two minutes long, both little unfinished grooves that form sweet DJ tools that fade out long before their full potential is realised.

A warm and lovely bit of instrumental house with a nice sincerity to it.
Artist:
Jan Nemecek
Title:
Recurrences
Format:
12" vinyl + Download
Label:
-OUS
'Power ambient' is a fascinating made-up genre to label a release with, leading you on thoughts about what that could possibly sound like and how that could possibly not be a contradiction in terms before you've even clicked play. In truth this is definitely more 'ambient' than 'power', by far, but it's still clear where the idea came from and it's not an inappropriate fit. It's a busy ambient with plenty going on, but still calm.

Digital sweeps and pads, with measured amounts of sawtoothed crispness and just hints of distortion, wash around over staple electronica sounds and processed textures. It's more than a little reminiscent of old The Orb albums at times, particularly in the stuttering voice treatment on "I Pretend", while other pieces like "Incidents I-II" are more akin to modern game music with a cinematic tension and open unscriptedness. "Foreverness" has that crisp digitally-pure-melodic downtempo flavour that feels a little done yet always relaxing.

It's a sharp and intricate bit of electronica that pulls neither a lot of surprises, nor a lot of tricks from its sleeve, but it's richly textured and varied enough to keep your attention throughout.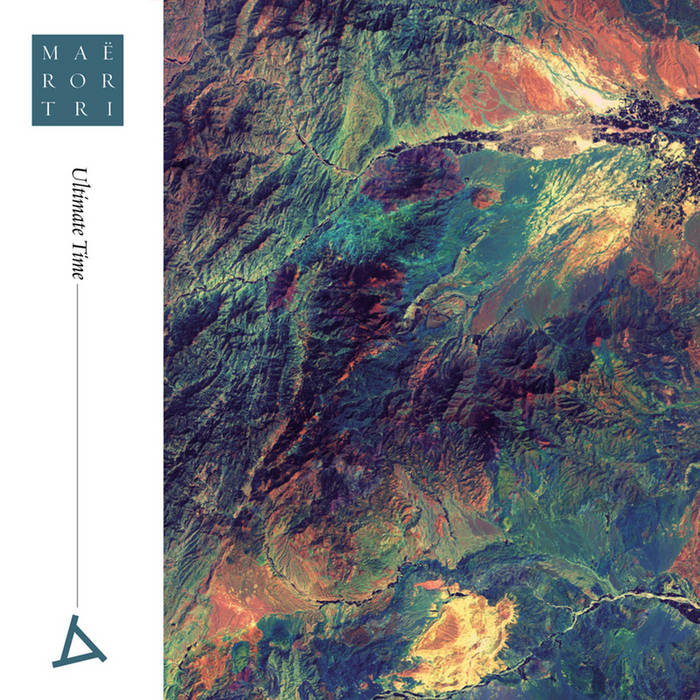 "Ultimate Time" is the part of Maeror Tri's discography which was released only on cassette and, probably as a result of the characterics of the medium, this is the most irksome part of their discography. According to the band this tape collects tracks from 1990 to 1991 that was never released as the labels lacked interest while Old Europa Cafe and SPH released them in 1994. This is one of the few releases of the band which has a considerable use of noise.
As "Dolor" starts, it seems that the framework of the release stands in the field of a quiet dark ambient with his drone but, as the tape seems to stop, noise enters and the track evolves with an effective use of echo. "Lost Paradise" alternates a quiet and almost melodic introduction and ending with a central noisy part. After this short track, the release features four long tracks: "A Deeper Hell" which is a crescendo from a low frequency drone to high frequency noise which is more meditated than the furious assault of the first track. "Middle of the Earth" is based upon lumpy low frequency noises which is as underdeveloped as paradoxically evocative. "Droning Souls" is more tied with their mature production with a suspended atmosphere with sounds rounding among the listener environment. Suggesting that the track are lined up by their production value, "The Reckoning Space" is a track with carefully crafted resonances which creates a real contrast with the messy sound of the first track with the result that is underlined the ability of the band to use loop and repetitions. "A Dream within Fear" closes the original tape with a quiet and low volume soundscape interleaved by explosions of sounds.
A bonus track, "Explosions of Silence", is an edit of a 12 hour concert in Arnehem and is characterized by a static soundscape with an hypnotic crescendo and isolated simple melodic lines.
Apart from any consideration about the sound quality which is due to the original format of this release, this is not a simple fill in for collectors but reveal how Maeror Tri were able to use various registers and sources for their sound in search of their particular voice and vision of industrial music. A piece of history after all.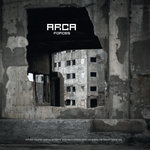 Artist:
Arca
Title:
Forces
Format:
CD
Label:
Ici d\'ailleurs
Rated:
Arca is a project by Joan Cambon and Sylvain Chauveau which are already known as a solo artist and whose music stands in that sort of grey area between minimalism and pop music; this means that "Forces", a release inspired by people living in conflict zones all around the mediterranean sea, use the canonical musical cell of minimalism i.e., repetition, but some of other elements used are catchy. So the result could be described as experimental or pop depending on the criterion.
While the first track of this release, "Noura Al Ameer", has a beat which fades as the background emerges and "Bayan Hout" is based around a glitchy loop tying together fragments of sound which evolve in a final dance, "Aliaa Magda Elmahdy" starts to introduce an central element in this release: quiet melodies vaguely catchy but not filling. "Wiam Simav Bedirxan" seems a loop but is a melody evolving by repetition orated by the insertion of a sort of old recording. "Ebru Firat" uses the same structure but evolves by accumulation of the layers with a break to avoid triviality. "Arieh Sandler" is an interlude for guitar and "Anonymous Nigerian Refugee" uses the samples of the voice of a refugee as a rhythmic structure isolating sentences. "Dahi Al-Musalmani" has a grave and solemn pace which evolves in the meditative atmosphere of "Damir Šagolj". "Ari Folman" and "Leyla Zana" are sonic miniature sounding as almost deriving from old records. "Paul Favre-Miville" is loop music and "Ossama Mohammed" is an ambient track evolving in a final lullaby.
This is a release that tries to show its view on a issue which usually polarizes the audience without any rhetoric and this is obtained by avoiding the modern classical mannerism that is so common in those kind of releases. It's really worth a listen.
Masami Akita as Merzbow has been a big name on the experimental noise front for decades and "MONOAkuma" continues to grow the discography without pulling any surprises. It's almost exactly fifty minutes of extreme noise, distortion and grind, blending analogue and digital elements into an affronting wall.

New elements arrive with varying levels of abruptness throughout to keep you on your toes, most notably the more structured pulsing that comes and goes quite abruptly from around the 32-minute mark, and the almost quirky foghorn-like feedback sound that flits briefly across the plain a few minutes later.

Somehow it manages to carry you along with it, transforming the baseline of your sonic perception throughout. It leaves you, at the end, feeling like you've just had a nearly-hour-long sonic bath in electrified gravel- an experience that ought to have been horrible but which in practice is inexplicably gratifying.