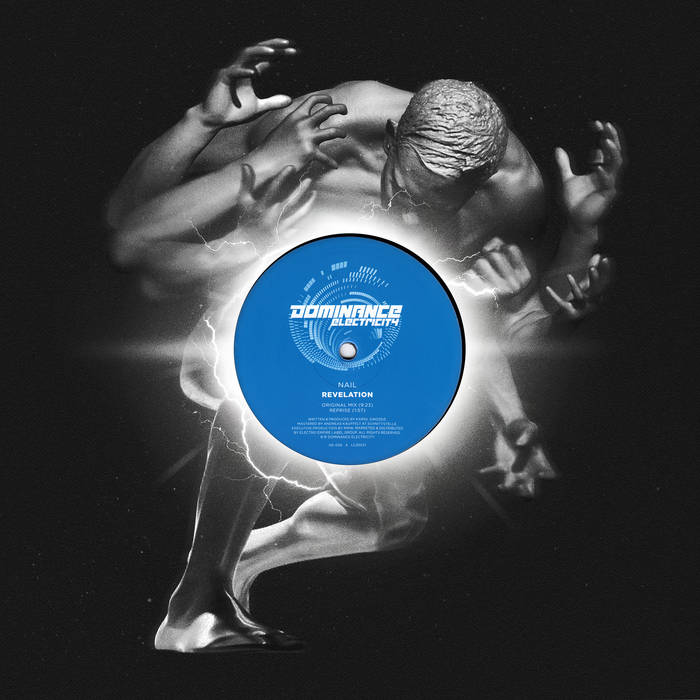 Artist:
Nail
Title:
Revelation
Format:
12" vinyl + Download
Label:
Dominance Electricity
Rated:
Released on vinyl and on digital format with a bonus track, "Revelation ", is the first 12" of the Polish-Silesian producer Karol Gwód a.k.a. Nail which has just been released by Dominance Electricity. It contains two main songs: "Revelation" and "1987", plus three minutes short reprises of both. The title track is an epic ten-minute Electro trip with biblical lyrics in Polish language. The track is driven by a cool robot sounding vocals, broken beats and hypnotic melody arpeggios. The second track, '1987', is more fast and energetic and it's based on arpeggios, blasting effects and nice drum patterns. The fan of classic Electro in the vein of Kraftwerk or Anthony Rother will be pleased to check this one as the tracks are really catchy. Compared to the vinyl, this version has a three minutes bonus track titled "Revelation (Vocoder)", which is focused on the effected vocoder lines of the track. This one definitely sounds like the recording of a threat coming from an alien spaceship.
https://dominanceelectricity.bandcamp.com/album/revelation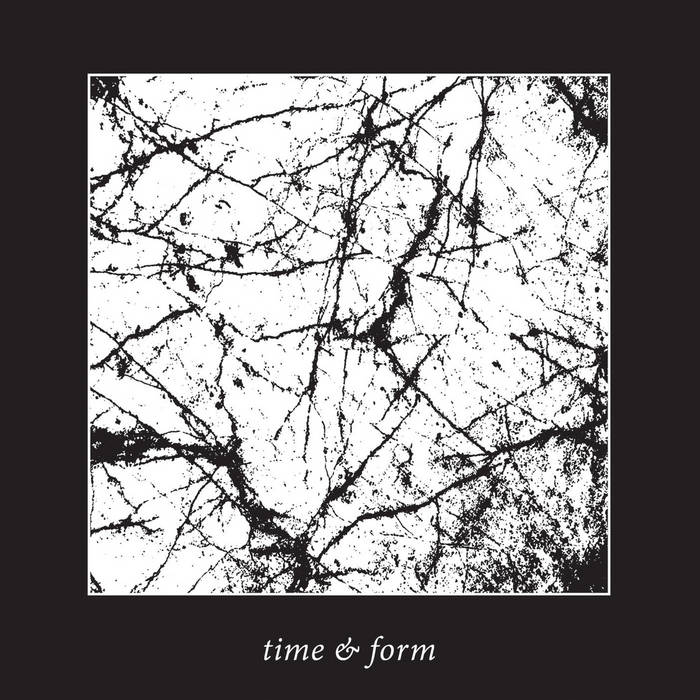 Artist:
Dren
Title:
Time & Form
Format:
CD
Label:
Zoharum
(@)
Distributor:
Alchembria
Rated:
Dren is a Polish duo from Tri-City and "Time & Form" is their debut release which is based upon a sort of crossover between dub and industrial music. Their track are hypnotic and based on a fairly recognizable rhythmic pattern which reveals their influence from the most ritual oriented bands of the genre. While most industrial acts are noise oriented, they are instead bass driven so they sound as a dub version of the genre.
As "Time" starts, the listener is introduced towards a musical form relying on an hypnotic rhythmic cage which is vaguely dub oriented. "Instynkt"is a little bit more abstract as it's based on a drone in its first part. "I Am a Pilgrim"is more industrial oriented as it's slightly more noisy than the previous tracks. "Vermillion" reveals drum'n bass influences and it reveals the clever idea behind this release: change the rhythmic pattern while using the soundscape to obtain a certain level of cohesion. "Form (Way of Perdition)" creates a suspended atmosphere not resolving its lines. "Obscurum" uses an oriental oriented rhythmic pattern and "Shadow of the Sun" starts with a slow rhythmic which is doubled by a faster one in the second part. "Terminus" closes this release with rhythmless track which creates tension using suspended loops.
Perhaps it's a little bit too static in its form to be fully appreciated from those not accustomed to the genre but the great work on sound building let this project be a promise for the foreseeable future. Really nice.
Emily A. Sprague's two most recent EP's- 2017's "Water Memory" and 2018's "Mount Vision"- were previously only available digitally on Bandcamp (where they can still be found), or on limited edition cassettes. Here, they have been combined into a single 75-minute release and (I think) available on LP and CD for the first time.

This is detailed and delicate ambient music infused with innocence and positivity. Soft pad patterns, smooth-enveloped synth melody notes, distant-sounding atmospherics and low hums pervade. Although the promotional material makes references to earthy elements and human interactions, I'd suggest this result is more abstract than this would imply- it's peaceful, pure and largely synthetic, but not in a bad way.

"Water Memory" is mainly built from two pieces- the 13-minute "A Lake", a soft twinkling warm drone, and the 16-minute title track in two parts, a slightly more complex work with a revolving melodic pattern that unfolds and unravels peacefully. The first album is filled out by shorter pieces "Dock" and "Your Pond" which feel a little sketchier, the latter in particular feeling a little glib with its warm organ-ish keys.

"Mount Vision" is more flatly divided into three 'Synth' pieces that continue the warm ambient lineage and the gentle dalliance with melody ("Synth 2" assuredly the highlight, "Synth 3" sounding like one of Jean-Michel Jarre's more freeform noodling numbers but performed with one of Moby's synths), and two soft piano pieces that sit somewhere between romantic and melancholic and never stray too far from simplicity, and a gentle, watery 'Huckleberry' interlude.

Both albums are preceded by short (around a minute long) poem pieces which were not included on the original releases. These are not unpleasant, but even though I'm not accustomed to the original poem-less releases, there still seems to be something about them that doesn't quite fit. For the purposes of sleep playlisting, those two will be getting skipped.

If you don't already own either release, and if mellow ambient music with no challenges or surprises is something you need more of in your life- perhaps for meditation or sleep- then this is certainly worth checking out.
Artist:
Terrible at Small Talk
(@)
Title:
The Abandoned Express Doubts
Format:
2 x CD (double CD)
Label:
self-released
Rated:
I thought I recognized the "fertanish" in the artist's email address; turns out I reviewed one of his releases when he went by the Fertanish moniker back in 2012. Terrible at Small Talk/Fertanish is Bill Murphy from Washington, D.C., and TAST is the most recent moniker evolved from Fertanish. The new name reflects an evolution to free experimental music, absent of vocals and blessed with a disintegration of common musical structure. Terrible At Small Talk's first release, The Abandoned Express Doubts, is initially a composition of chaos that accepts peaceful interludes. As it continues, contentment becomes the focus while chaos is welcomed as a supportive friend to maintain balance.

The main album consists of four lengthy tracks - Superhuman (Part 1); Stauros (Part 2); Solitary (Part 3); Sepulchre (Part 4). The accompanying EP contains one long track clocking in at 25:38. That one is a composition for WTW8800YW0, a recording of sounds made while replacing a bearing on a washing machine. Actually, it is a remarkably rhythmic odyssey that should certainly enrich your life and perspective in the mellower side of the experimental noise genre. (There's actually a section in it towards the end that sounds a bit like a gamelan orchestra.) As to the main work, this was composed mixing cello, piano, guitar, guzheng, analog synths and found sounds to create a composition based on the idea that peace and chaos can exist in harmony. "Superhuman" (17:06) sounds like a jangling drone, with numerous overdubbed elements and repeated occurrences that does manage to change to a degree over time in its cacophonous symphony of odds and sods. This is the kind of piece you might expect to have heard from La Monte Young with John Cale and Lou Reed in the 1970s if only they had collaborated on such an album.

"Stauros" (18:36) is minimal compared to the maximality of "Superhuman" working with individual feedbackish tones turned drones picking up richer noise variants along the way. Somewhere near the middle some improvised plucked notes hint at an abstract oriental melody and this is sewn throughout the rest of the piece. It ends on a much more rhythmic skein than it began, but ultimately in drone again. "Solitary" (13:09) begins with hazy, shoegazey guitar that morphs into sustained drone tones with a slowly pulsating yet shimmery effect. There are deeply chambered background incidents (of who knows what) along the way adding some uneasiness to the otherwise restive ambience. By the time piece is nearly over though, the uneasiness has grown and looms large over what otherwise would have been a tranquil excursion. "Sepulchre" (13:18) is the darkest of the four tracks, employing more "found sounds" and sonic elements not previously realized in the other tracks. While the main element is a modulated low drone, there are loops of tinkling bells, obscured voices, bowed cello tones, hollowish noise, and other sonic effluvia. It sounds as if it were recorded in a tunnel; simultaneously spacious yet claustrophobic. I suppose it does live up to its title. Noise-drone for those who prefer their noise toned down, and drones tuned up.

Artist:
Nature of Wires
(@)
Title:
Reborn
Format:
CD EP
Label:
Echozone
(@)
Rated:
I haven't been this excited about a synthpop band in a long, long time. Maybe you've heard of Nature of Wires, an echo of their beginnings in the early '90s before they faded into obscurity. From the UK (Herefordshire) and originally formed in the 1986 by Gary Watts and Andrew Stirling-Brown, and later joined by Lady B (Sarah Bouchier), they released one now-impossible to find album called 'Modus Operandi' toured a bit, then disappeared. Watts re-emerged in 2015 and teamed up with someone by the name of Countess M. for an album called 'Cyber Rendezvous'(2016). I checked the album out, and it was okay, kind of Gary Numanesque, and the electronically processed vocals of Countess M. sounded more like a guy than a Countess. They weren't particularly strong, but plenty cold and alien. Synthwork was good, but nothing I'd call a hit in the songwriting department. I'd give it a B-. Flash-forward to 2019, Lady B. is back, and so is Andrew Stirling-Brown, and 'Reborn' proves this band is in it for keeps, not just shits and giggles. The opener, "Try" is a killer all the way around, and Lady B.'s vocal recalls the power and glory of Yaz's Alison Moyet. This is EXACTLY what's needed to propel this simple but effective song to the top of the chart. Everything about it screams MEGA-HIT. If it were released in 1983 or so, these folks would be synthpop icons and still collecting royalty checks. Few synthpop songs I've heard written in this millennium have this much commercial potential. I'm dead nuts positive that if "Try" were entered in 2019 Eurovision song contest, it would have done way better than Michael Rice's piece of crap that doomed the UK to finish dead last. Not that Nature of Wires is the kind of act that appeals Eurovision's uber-commercial fans and judges, but even they would have had to respect this talent. "Human Nature," the song that follows is almost as good as the opener; the hook isn't quite as strong, but Lady B's shows a lot of soul in the vocal department. The deeper into this EP, the darker the tracks get, but lose no melodic appeal. "Suffer" is good and does not stray from the formula that has worked so well for the previous tracks. Final track - "Fight" delivers similar quality. All along the way, the synthwork and rhythm by the guys is designed to support, not upstage the vocals, Dark, but not too dark; dance-worthy but not beat-overwhelming; just the right combination of everything. It's almost like this band studied exactly what makes hit material in the synthpop genre, put their own dark spin on it and struck gold. It's serious, rather than frivolous synthpop, but still serious fun with an emotional kick. This outfit is one to be reckoned with, and I can't wait for the release of their full album 'Modus' this summer.