Sara Abdel-Hamid, better known as Ikonika, seems to juglle by switching 3D and banging modes on for this tidbit including four good tracks that she conceived for big room parties as dynamics and spacialization of sounds and percussive elements are some of the most prominently playful elements of this "Position" as well as the most original aspect of the release which, all things considered, is nothing new from the merely stylistical viewpoint. The opening title-track dig an acid-house rapid pace from 80ies caves and chopped male vocals repeating the title, the following "Praxis" could refer to the procedure she followed in order to "honey-fy" her sound on her debut album "Contact, want, love, have", while I find much more funny the following tracks "Strawberry Underlay", whose stop'n'go progress is really brilliant, and the amazing "Wakeup Sequence", where she hacked a sort of 8bit Atari-like quacking by means of vintage drum machines, funky melodies and distorted guitar synth. The digital version includes a remix of "Mega Church" by Perc, whose hyped distortion didn't really enthuse me, a nice blunt VIP version of "You Won't Find It Here" and the amazing remix of the same track by Alex Deamonds, who seems to have roughly recorded it inside the room which was adjacent to the one where the party was running before adding a wonky melodies and a repeated "oh" which seems to come from the sore throat of a robot.
image not
available
anymore
Artist:
Foundation Hope / Council of Nine / Alphaxone / Coph`antae Tryr
Title:
Tomb of Empires
Format:
Download Only (MP3 + Lossless)
Label:
Cryo Chamber
(@)
Rated:
This new release from this swedish dark ambient label is a sort of 4-way split release from artists that, except from Alphaxone, are new from this label. They are represented by two track for each project and express a way to search a personal path in the now formally established genre of dark ambient.
The most impressive outfit is Coph`antae Tryr, almost unknown at least from a google search, with "Comprehended", an evocative soundscape whose constructing elements are something between drone and guitar oriented, and "Nothing to Near", a quiet and dark track based on carefully constructed sound closer to some forms of doom metal than dark ambient. Council of Nine opened this release with "Chimes of the Unfortunate", a track closer to the lines of this label, with heavy basses and evocative samples and closes it with "Blood Lit Skies" where the basses are replaced with noisier sound lines, perhaps from field recordings. Foundation Hope, with "The Kind" and "The Beacon", gives the most musical complex tracks as they use drones, noisy sound and melodic lines with almost a narrative in mind.
Alphaxone, with "Mysterious" and "Near to Nothing", gives the most quiet and cinematic tracks of this release with the clear samples that seems foley sounds.
With four project with a clear musical profile, this release is more enjoyable than typical release of this genre, as it's really multifaceted. It's really worth a listen.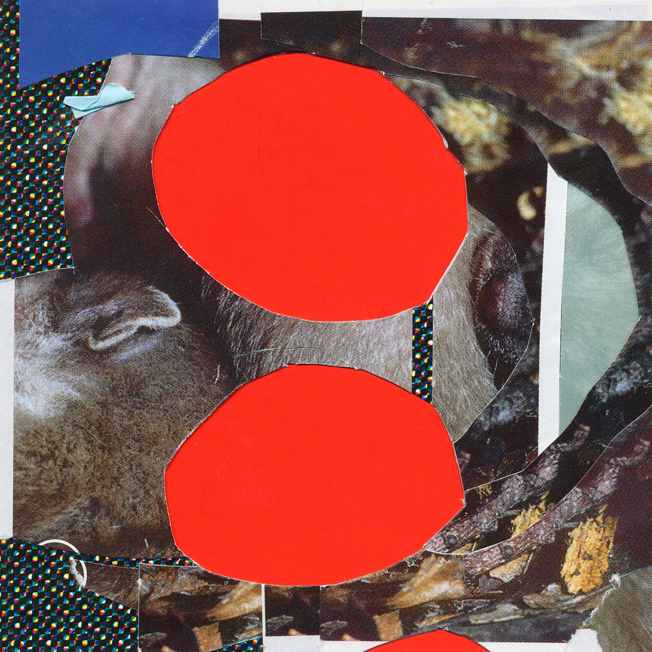 Artist:
Matthias Grübel
(@)
Title:
The longest year in history
Format:
CD EP
Label:
Audiobulb
(@)
Rated:
This EP is presented as way to depict the spaces that defines "the speed of our lives" i.e., where we spend the most part of our lives and are related to the concept of routine. So, it sounds as a sort of ambient music but, in fact, is a sort of pop techno.
"Into Clouds" opens this release with a slow beat and a female voice creating an hypnotic mood. "Sing" is a melancholic track driven by a techno rhythmic line. "Close" is based on a sort of ethnic beat using metallic sound. "I Felt Weird" closes this release with layers of synth creating a folding atmosphere. The digital edition of this release features a couple of remix of "Sing" and "I Felt Weird" that, apart from the Zachov remix, are more dance oriented than the original tracks.
This release is an average quality release that could be interesting for party oriented mix tapes or dj set but I hope than a full length release could be more enjoyable for music listening.
problems
with image
availability
Artist:
Philipp Münch & Loss
(@)
Title:
Transcontinental Desperation
Format:
CD
Label:
Ant-Zen
(@)
Rated:
I was already familiar with Loss, but I had to look up Philipp Münch. Turns out that I already knew of his work, but hadn't put the name with the band. Münch is involved with a whole host of projects, most notably Ars Moriendi, Mandelbrot, Monokrom, and Synapscape, to name only a few (seriously ' check this guy's discogs page). I'll admit that I was less familiar with Münch's work than with that of Loss. I had previously reviewed "Thorns" by Mandelbrot, but my exposure to Synapscape, likely his best known project, was limited to a remix here and there. It wasn't like I was avoiding it - I just hadn't gotten around to it, and with Ant-Zen's prodigious output one has to make some choices.

From the very start, you can tell that this is quite different from Loss's previous output. So at the very least, you get the sense that this is a true collaboration, where the end result is more than the sum of its parts. The music is a lot less of the orchestral noisiness that Loss is known for, which seems to have been traded in for more beats and melody. This also seems much less personal than previous Loss outings; for example, "Dystopia" has samples of news reports and political speeches discussing the former Soviet Union, Detroit, democracy, and so forth. This is by design. As the label explains, ''Transcontinental Desperation' is an aural statement of distress, anger and doubt, where topics like injustice and overthrowing the media have been integrated into the voice samples and lyrics. The suspense buried in the sound textures transmits an emotional spectrum of dejection and subliminal aggression, executed with a variety of electronic and acoustic equipment.' The use of samples works well on this album, with tracks like "The Spirit of Consumption" telling a story by describing debt and the consumption of resources in a relentless pursuit of more. Indeed, some of these more political tracks would not seem out of place on a Snog album. "Extinction," for example, was almost like a poppy industrial track with analogue leads and a grooving beat over moderately distorted vocals. Yes, you can actually make out some of the words.

Overall this is an interesting release and different from what I have heard from either artist. It is good to see collaborations that push both artists in new directions, and this album does just that. As such, if you are looking for something familiar, this is not going to be it. This album weighs in at around 65 minutes.
From the beginning, I remembered why I love Loss so much. Crackling noise mixed with beautifully lush synth melodies dominate this album. 'Perdition,' a 9 minute long instrumental track, sets the stage, but is not as ominous as previous outings. When 'The (Broken) Promise Ring' kicks in with the expected distorted vocals, we know that we're in for a ride down into the depths of Dan Fox's damaged psyche. As the label explains this album, this is 'a fresh aural facsimile of his feelings, imagination and passion, transmuting pain, sorrow, love and hate into a powerful sonic ride.' Although the vocals are generally distorted beyond recognition, it seems that Loss uses them more as atmosphere; the content doesn't matter in those moments. Or, perhaps, he is keeping back some of the content, because there is some clarity that peeks through, as with 'Session 02' in which he describes a sense of loneliness and nothingness. There is also an interesting variety here; for example, 'False Impressions' has an almost Middle Eastern vibe at times. But the music takes center stage on this release, with much less emphasis on tortured vocals. 'Despondency,' for example, is an epic instrumental full of emotion. Despite the album title of 'Sick,' there seems to be some small sliver of hope in these compositions. Or perhaps it is just resignation. I prefer to think it's the former though. For those who have criticized the unintelligible vocals on his tracks, this is the answer. This is Loss at his most melodic, his most beautiful. This album weighs in at around 61 minutes.