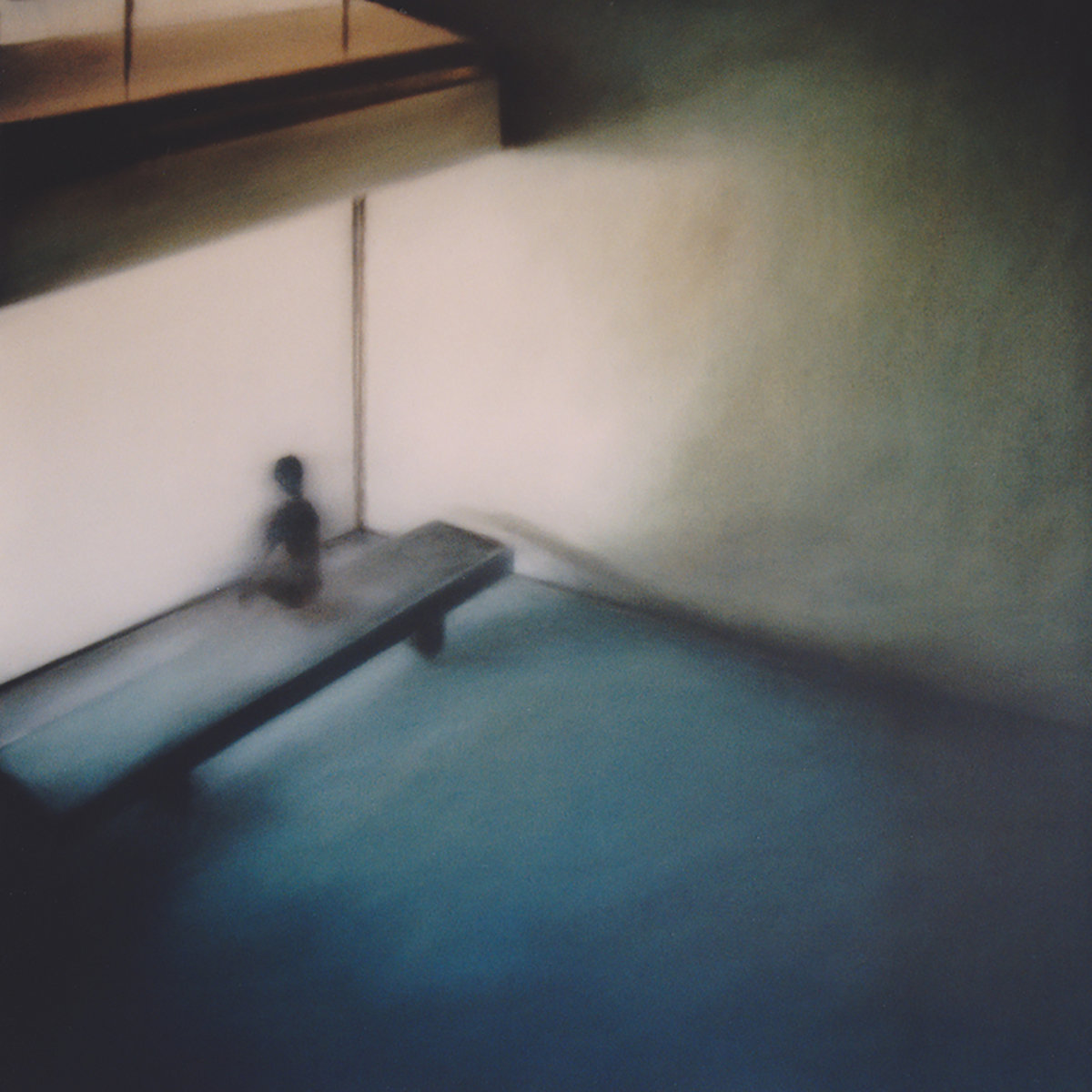 Artist:
Photographs
Title:
Hurt
Format:
CD
Label:
Seahorse Recordings
Rated:
Lucio Leonardi is a musician who had different musical experiences before releasing stuff under the Photographs moniker: he played with different people playing from prog to post metal passing through psychedelic rock. After his dark wave project Clones Theory, active in 2013/14, he started to work to a new project that could allow himself to mix all his influences. At first he released four instrumental EPs with drums influenced by i.d.m. and glitch. His first album "Ekklesia" has been released in 2017 and contained eight tracks where Lucio started to define is sound. First of all, he introduced vocals and used as lyrics writing by Bukowski. 2018 is the year of "Alma Mater". With these eight new tracks Lucio is introducing more melody and some orchestration, just to enrich his sound always influenced by i.d.m. rhythmically wise. This time for the lyrics he teamed up with Gianpiero De Filippo on most of the tracks and uses Charles Baudelaire on some others. End of 2018. It's time for a new album and for this one Lucio decided to have a better distribution thanks to Seahorse Recordings and released his latest one: "Hurt". Listening to the eleven tracks of the album I have the feeling that Lucio is willing to find a perfect balance. I dunno what he had in mind, but to my ears I hear bits of Apparat/Moderat, Radiohead (maybe because of the vocals?) and I dunno what else. All the tracks are slow/mid tempos (maybe this is the only weak point I found) where rhythms and pads are building a melancholic atmosphere. While listening to tracks like "Pain" or "Woods" I have the same feeling I have when I find myself stuck watching to the clouds, trying to find out shapes. Photographs is a little bit like that: soft white stuff changing slowly its shape and bringing joy as well as thunderstorms. The CD is also available as a deluxe version with a book with lyrics and visuals. You can check it here: https://photographsrome.bandcamp.com/album/hurt
Artist: Vialan
Title: Batch 009
Format: 12" vinyl + Download
Label: SM-LL

The thumbnail shown here is not an error- the cover really is just black. So it is for every release on the SM-LL label. Almost every release on the label is a numbered part of either the "Batch" series or the "Default" series, adding a further layer of facelessness. So here we are with Vialan (full name undisclosed)'s contribution, the ninth in the "Batch" series, opening up the files with pretty much zero clue what to expect.

What you get is five long downtempo electronica tracks. Over superslow but steady rhythmic patterns, built from muffled found sounds and heavily-processed analogue clicks, roll heavily reverbed and dubby noises. These echo out into the distance, gradually melding into very slow, nearly-melodic atmospherics, accompanied by waves of higher-pitched wind-like noise patterns. The palettes of glitch and techno have been timestretched and laid barren here in characterful arrangements, while the trawling of old 70s and 80s tape delays adds a fuzzy warmth to many of the sounds so things are neither too digital nor too precise.

Open "Reverb Echo" sets the tone well, though it's perhaps more hollow-sounding than some of what follows. The particularly Orb-like delayed stabs on "Replicator Dub" are a beacon of sonic warmth in an otherwise lonely environment.

"Juno Dub" is a very slight step up in tempo thanks to more frequently triggered stab, but this only lists us slightly out of glacial territory, before longest track "Sepia" introduces a rubbery, abstract, improvised-sounding low bass note that takes centre stage for a while. Final track "Spaghetti, Irish Coffee and Martini" turns the delay effects into something of a bounce, but keeps its composure for twelve minutes of deep offbeatness.

Slow your breathing, close your eyes- it's not like there's any interesting artwork to look at anyway- and enjoy one of the more extremely mellowed examples of dub electronica that has crossed my ears for quite a while. A really endearing 48 minute listen.
Artist: Anemochore
Title: Suites And Seeds
Format: CD + Download
Label: Creative Sources Recordings

The quartet of Franz Loriot (viola), Sebastian Strinning (tenor saxophone and bass clarinet), Daniel Studer (bass) and Benjamin Brodbeck (drums) here offer up a thoughtful collection of spontaneous avantgarde jazz performance, all studio-recorded in a single day.

Anemochore are plants or flowers where the seeds are distributed by the wind, and at times it feels like an elaborate instrumental telling of the life story of some of these seeds. The first part of "Vortex" evokes images of gentle wind on a Summers' day, light and spacious, while the second part seems to say that to a small seed, even a small wind must seem huge and chaotic. There are moments of unstructured triumph, others of calm, and plenty of journeying abstraction inbetween.

There are also a few moments that seem unintentionally comic, such as "Wings" which seems to bring to mind images of a seed pratfalling and bouncing around in a clown-like fashion. The three-part "Vortex" at the beginning and three-part "Dehiscence" at the end are the more immersive self-contained suites with a serious tone and distinct sections, with the seven tracks inbetween feeling somewhat sketch-like, almost playful.

It's another exemplary performance from an accomplished roster of jazz musicians who are proving quite prolific without ever letting standards drop. Thematically unusual, this is art jazz for connoisseurs.
Artist:
Federico Leocata
Title:
Gamma
Format:
Download Only (MP3 + Lossless)
Label:
International Deejay Gigolo Records
Rated:
After releasing many EPs and two albums "Mundus Subterraneus" and "ZunÄchst", Federico Leocata is releasing through International Deejay Gigolo Records, the label of the famous DJ Hell a.k.a. Helmut Geier, his latest album titled "Gamma". In the past, many times the style of Federico's music has been compared the Dopplereffekt's (I read that he has been discovered by Heinrich Mueller of Drexciya/Dopplereffekt/Arpanet fame), but I think that the thing they share the most is the love for Kraftwerk's music. Check for example the opening track "A Priori" or the following "Alpha" and you'll realize that the robotic motorik rhythms recall the solutions invented by the Düsseldorf quartet on albums like "Computer World". There's also a sort of homage at the end of "A Priori", as the bridge recalls the breathing rhythmical parts of "Tour De France". Besides these influences, Federico's music is deeply linked to psychology and visuals. The tracks are composed with the aim to link the atmosphere created with the inner/hidden senses of the listener, just to stimulate them. The dark atmospheres and the robotic rhythms and the visuals used are working like flashes of strobe lights or like images of the Rorschach test (check the video for the "Herr Klein" track available on YouTube, for example). This album contains eight cool tracks and at the moment it has been distributed only digitally. I hope that it will have great feedback and that Federico will get the attention he deserves.
"Genera" is a live performance in five pieces (labelled 'zones'), 32 minutes in total. Haffar uses a large array of modular synthesizers and is compositionally very free with them- melodies are present but spontaneous, non-repetitive, and unpredictable. Into the mix are thrown field recordings of environmental atmospheres, and snippets of traditional music performances- some possibly related to Haffar's Saudi Arabian heritage, others more rooted in her modern North Carolina life. The result is a collage of disparate elements, presented expressively and emotively.

The first zone draws heavily on flute-like sounds that are twisted and shifted hypnotically, while in the second zone the synths form an organ-like drone for a flatter and more mesmeric landscape. This then brightens up into brighter and breezier synth arpeggios in the third zone. Unexpectedly and quite suddenly, zone four is a hollow cavern- low rumbles, trickling water noises, distant echoes- while the final zone, of stuttering chords and mellow Tangerine Dream-esque arpeggiators, both creeps up and fades away gradually, with a final devolution into crisp walking atmospherics and wind-like noises to close. Throughout, digital clicks and textures decorate the top end, providing a linking consistency.

It's a short but sweet performance that would have been fascinating to catch live back in May. Fresh-sounding, despite familiar ingredients, it's a premium package that represents modern electronic music well, and which could also serve as a strong entry point for people new to the genres being touched on here. The only awkward thing about it is the reference to the division into 'zones', 'zone' being one of those words that, once over-used, starts sounding quite silly somehow.