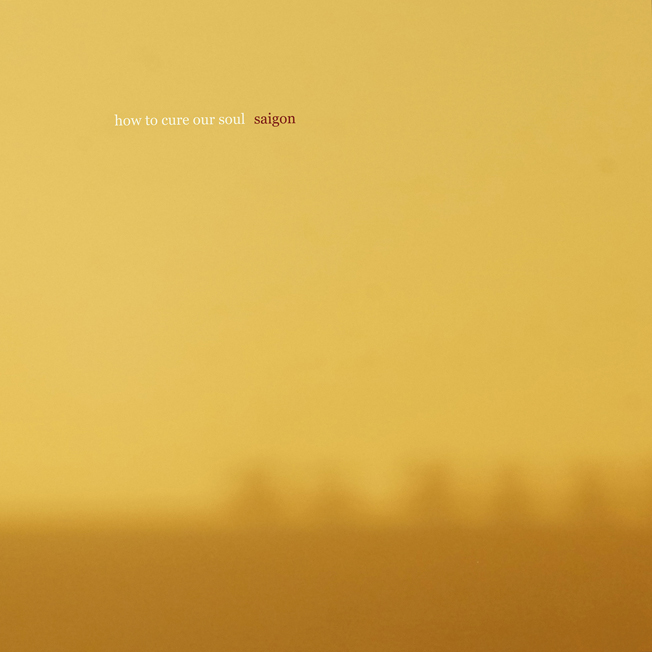 Artist:
How To Cure Our Soul
(@)
Title:
Saigon
Format:
Download Only (MP3 + Lossless)
Label:
Audiobulb
(@)
Rated:
This project is an audio-visual duo working with digital and analogue instruments and Saigon is their second release. In the press notes is present as "a long meditation" where "each imperfection is built into the atmospheric experience", so, instead of construct a perfect and hyper detailed sound, they try to use the small glitches of their instruments, asking the listener a closer attention to details.
"Aurora" opens with a quiet drone whose resonances slowly develops while another one is juxtaposed and starts to create a sort of dialogue creating a sort of static landscape ever changing. The same structure is used also in opium and, instead of generating a boring release, is able to let the listener focus on imperceptible changes or small details.
This a typical headphone release that lost most of his impact, i.e., in a car listening, in noisy environment but has a charm for all fans of this type of music. Not for everyone but recommended for fans of the genre.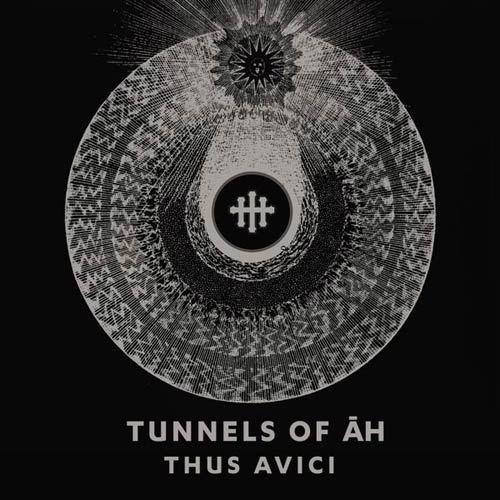 Artist:
Tunnels Of Ah
Title:
Thus Avici
Format:
CD
Label:
Cold Spring
(@)
Rated:
This release is the second release by this duo and, according to the linear notes, the title is a reference to 'the sutra of bodhisattva Ksitigarbha's fundamental vows'. When, in post industrial music, there's some reference to religious themes and it's presented as featuring "distorted noise, ritual drums, caustic drones and haunted vocals" it seems obvious the musical influence, however there's enough personality and technique to avoid the status of undercover tribute band.
The panning sound of "At The Error Of The Stars" opens this release and slowly evolves is a sort of drone colored by a distant voice until the narrator's voice starts to became the focus of the track. The format of voice upon noises is more focused used in "Akeldama" while "Locusts Have Broken" ebbs between meditative moments and more aggressive ones. "Saint Peter Ha-Satana"sounds like a duet and features a religious, evocative, soundscape. After a quiet initial drones, "The Perpetual Holocaust" evolves in a noisy texture for filtered voice. The initial quiet drone of "We Are His Burning Ones" is mirrored by the filtered voice that, clearly audible, closes this release with a sort of religious trance.
Clearly influenced by the sound of the first Current 93's releases, this band perhaps lacks any attempt to create a truly personal sound but, for a sharp ear, there's some germ of a personal development. Nice but only for fans.
Artist:
Alcalica
Title:
ΥΔΩΡ
Format:
12"
Label:
Photovoltaic Records
Rated:
Named after the Greek word for "water", this new album by Alcalica, an interesting duo by Anglo-Greek producer Leon Danezos (caring beats and electronics as well as other instruments such as Iranian santoor or Greek baglamas) and Italian/German artist Julie Loi (the lyricist and the poet of this bicephalous entity as well as the playr of African kalimba and other small instruments) renders the ideal sonic bridge between Berlin and Lesbos, the cities where they mainly operates. The daily trial of strenght between Greece and Germany, which is going to leave deep grooves on European contemporary history, and some topical issues of some Alcalica's songs such as "Gladio", referring to the same-named anti-subversive organization within Italian secret service, which was involved in a number of massacres and bombing attempts as well as in surgical manipulation of public opinion, the emotional portrait of stark reality within a world where rich people get richer and richer at the expense of the poor ones on "Fear" or the title-track, which refers to the problem of access to clean water by most of people on our planet and the related business of bottled mineral water, makes their impressive stylistical crossbreed (they used to call it "Industrial World Music") even more attractive: the matching between elements from Rebetiko tradition and its hypnotic melodies, a style of Greek folk music which became the voice of marginalized people in many moments of modern Greek history, enchanting Aegean melodies and bass-driven electronic music is clear since the opening "Crumbling" where a sort of slightly corrosive trip-hop movement balance the livid tirade by Julie and the sallow anguished tones of Rebetiko melodies.
Artist:
Adern X
Title:
Liebe Ist Warmer Als Der Zeit
Format:
CD
Label:
Xevor
Rated:
Self released on CDr and digital download, the new Adern X album finds Andrea Piran dealing with the concept of feelings and time. Titled "Liebe Ist Warmer Als Der Zeit" ("Love is warmer than time"), the album contain seven tracks that have been composed by dividing the sounds on the stereo channels creating, in this way, the "spatiality" the concept refers to. Andrea used radio noises, radio vocal samples, tiny synth melodies as well as record and noise loops. Almost all the sounds are unically on one side of the speakers, only the radio AM recordings are located at center. Sonically we have quiet moments with minimal sounds as well as ones a bit more noisy (mostly glitching manipulations). Listening to "Liebe Ist Warmer Als Der Zeit" I had the impression that the concept prevaled on the "musical" idea but you can make your own opinion checking here https://xevor.bandcamp.com/album/liebe-ist-w-rmer-als-der-zeit
Artist:
m-fast
Title:
Arcade Bastards
Format:
Download Only (MP3 + Lossless)
Label:
Other Voices
Rated:
m-fast is the personal project of a guy coming from Ufa, Russia. Started in 1999 m-fast released only one album on tape and 10 copies on tape reel, distributed locally. He recorded a couple of albums as Millenium Fast then cut the name and change the style from techno/synthpop to analogue space disco, so, "Arcade Bastards" could be almost considered his debut, despite he remixed Vinyl Sluts and in the past did a remix of Kraftwerk's "Autobahn" for his soundcloud page, which ended up being released on a Polish bootleg. The EP released digitally by Other Voices contains two originals we'll find on the forthcoming album and two remixes of the main tune reworked by Werdes and Vinyl Sluts (the first mix is a sort of techno gabber version and the second one is a 90s meet 80s version). The original version of "Arcade Bastards" seems to take inspiration from the old 8bit arcade games soundtracks and offers an updated version, talking soundwise. The real catch, to me, is the second original tune, "Fox Hunting", this one sounds like a good early Come Truise song, where synth pads and leads duel with Simmons drum pads just to form a catchy 80s melodic instrumental one. Check and grab it here https://othervoicesrecords.bandcamp.com/album/arcade-bastards