Artist:
Leila Abdul-Rauf
Title:
Insomnia
Format:
CD
Label:
Antibody/Malignant Records
(@)
Rated:
Leila Abdul-Rauf is a multi-instrumental music artist from San Francisco. If her name seems familiar to you, you might recognize it from such bands and projects as Vastum, Ionophore, Hammers of Misfortune, Amber Asylum, and Bastard Noise. I understand that she's a mean metal guitarist, but you won't hear anything like that here. 'Insomnia', released on Malignant's side-label Antibody is her second foray into ambient, the first being 'Cold and Cloud' on Saadi Saati (2013). I haven't had a chance to hear that one, but after this, I'm definitely going to check it out. The music on 'Insomnia' is dark, but not pitch black, more grey or crepuscular. It is also more melodic than most dark ambient. Unlike other recent releases I've heard from Malignant, there is no "noise" component, somewhat of a relief to me. Leila enlists a few guest musicians on this album - Jan Hendrich (e-bow on "Absences" and "Wane"); Ryan Honiker (violins on "Wane"); Nathan Verrill (guitar and additional synths on "Edges of a Mirror"); and Kat Young (lead vocals on "Pull"). That' right, there are tracks with vocals on this album; three of them to be exact, and lyrics too, not just wordless. Songs with vocals? Doesn't that betray the ambient concept? you might be asking. Well, no, not here. 'Insomnia' is sort of the ambient music of a dream; not a nightmare as dark ambient might imply, but perhaps a waking dream; that time between midnight and dawn when you just can't sleep and everything seems surreal.

Things fittingly begin with "Midnight" where a swell of angelic wordless voices float over a dream-like ambience, quickly moving into "Drift", where deep chambered muted horn sounds provide the hazy top over lower shifting drones. This is territory you might expect inhabited by Vida Obmana, Robert Rich or Jeff Greinke. "The Opening" lets in some light and radiance with lighter drone ambience and Leila's vocals (yes, with lyrics) in a sort of abstract song in heavenly voices mode. Wow! This is really beautiful. It grows in intensity but never oversteps its bounds. "Clock Glows" is one of those enigmatic mystery pieces that makes so much out of so little. A delicate melody supported by minimal synth work, this is cinema worthy. I've been charmed. "Pull" (with Kat on vocals) has simple piano accompaniment and that mournful chambered horn. It's a song but ambient in that Projekt/4AD way. Reminds me a bit of Frolic. Absolutely lovely! "Seconds Tick" give the impression of time passing, but oh so surreally. "Edges of a Mirror" and Absence" are wonderfully sublime dark ambient pieces heavily reliant on drones. "He Sits in His Room", another track with understated vocals by Leila employs a droney atmosphere with a repetitive, low plucked string musical phrase and that mournful chambered horn again. Vaguely psychedelic, moody and highly atmospheric. "Wane" brings together a lot of previous musical elements previously employed by Leila with the addition of violins and e-bow. Perhaps this is the most desolate sounding track on the album. It ends with "Dark Hours of Early Morning", the most intensely dark piece on all of 'Insomnia'. Yet there is concession to light towards the end as daybreak can be sensed on the horizon. The perfect outro.

I can't remember when I so thoroughly enjoyed an album from start to finish with nary a thing to question or grouse about. This is one exceptionally fine album with a high degree of replayability. Leila nails it here in a way few seem to be able to do. I would even recommend this to those who aren't necessarily into dark ambient. Although the neat CD cover painting by Mark Thompson would have you believe the music is bleak, it really isn't. So far, a contender for album of the year. It's just that damn good.
The renewed interest on electroacoustic and acousmatic sonic material, that labels like empreintes DIGITALes are fostering by means of their publishing efforts, is allowing many hungry listeners to discover quite unknown composers or musicians in this interesting field. In spite of an excellent academic track and a plenty of prizes in international competition - including ASCAP-SEAMUS (USA, 2001), Bourges (France, 1994), CIMESP (Brazil, 1995, 2001, 2003, and 2007), Città di Udine (Italy, 2004), Métamorphoses (Belgium, 2004), Musica Nova (Czech Republic, 2008), Noroit-Léonce Petitot (France, 1998), Stockholm Electronic Arts Award (Sweden, 1994), TIME (2002), and Pierre Schaeffer Competition of Electronic Music (Italy, 2007) -, American-born Brussels-based composer Elizabeth Anderson could be an unknown name for many followers of the scene. Even if listeners who are not so familiar with sound processing couldn't catch the beauty of this release, "L'Envol" (French for "the flight") collects many works by Elizabeth, whose aesthetic research often features metacultural interconnection. Two of the above-listed prizes was given to the opening "Les forges de l'invisible", an electroacoustic suite that Elizabeth made by manipulations of some sonic input that she previously created during a residency at the Centre de creation musicale Iannis Xenakis in Paris, between the multichannel electroacoustic studio of City University London and the Studio of Akousma of the Academy of Soignes in Belgium. The main source of inspiration of the two movements - the first one seems to trace different lovels of sonic decay, while the second movement could be the reverse process as the initial particles seems to get gradually amalgamated - was Blake's poetry and particularly his visionary outlook of progress: she specifically mentions the notorious poem "The Tyger", whose "fearful symmetry" has already inspired many musicians and got mirrored by the contrast between creative and distructive forces that animate guts, hearts and behavious of every sonic particles of this suite. Named after the underground fortress that Nazi forces built in northern France, "Mimoyecques" - the oldest recording of this collection - is a sort of sonic tribute to the forced laborers (more than one thousand prisoners) who died when the fortress was heavily bombed by the Allied air forces in 1944: for this genuine act of remembrance, she combined two sets of sound, being the first one mainly made from sounds that she recorded in the fortress and the second one from the overlapping of different readings in different languages from writings of Hans Christian Andersen, Danilo Dolci, Annette von Droste-Huelshoff, Alexander Pushkin, David Baltuch, Vaino Linna, Bjornstjerne Bjornson, Amir Gilboa and Czeslaw Milosz, intended to mirror the multilingual origin of the died workers. The tracks in the middle - the most recent erecordings - are mainly connected to Anderson's fascination for space and ancient cultures: "Solar Winds", which was dedicated to ancient Mayan astronomers, was based on James Dungey's open magnetosphere model and interplanetary field lines that got carried by solar winds and interfere with Earth's magnetosphere, which become a sort of score to give sound to non-sounding astronomical event, while the following "...and Beyond" proposes an imaginary aural journey beyond heliosphere. The vaguely diquieting "Ether" and the two movements of "Protopia/Tesseract", inspired by Madeleine L'Engle's novel "A Wrinkle in Time", where space/time compression makes intergalactic travels possible, complete this release.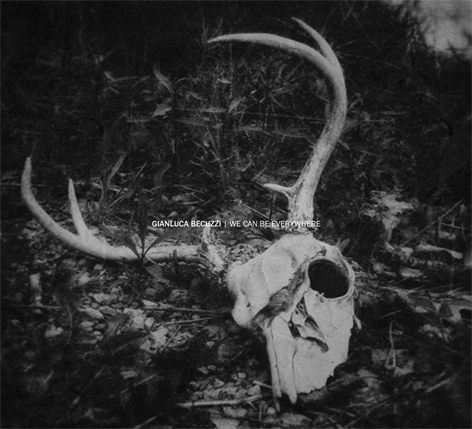 Artist:
Gianluca Becuzzi
Title:
We Can Be Everywhere
Format:
CD
Label:
Final Muzik
(@)
Rated:
Released a while ago but not covered here on Chain D.L.K. yet, "We Can Be Everywhere" was a Gianluca Becuzzi album released by Final Muzik the last year which sees him collaborate with different people of the Italian industrial/experimental scene on six out of nine tracks. Recorded during the 2012/2013 period, I'm enjoying this album more than "(B)haunted" which I reviewed a while ago: "We Can Be Everywhere" contains tracks that in my opinion have a stronger structure and wider palette of sounds and somehow is less cacophonic. Svart1, Retina.it and Deison are joining forces with Gianluca and they succeeded into making of "We Can Be Everywhere" a great album which sounds in balance from classic drone ambient NWW atmospheres, fields recordings and experimental music. On this one rhythms and loops found their right place between hissing sounds, guitar drones, metallic percussions and tons of other stuff. On the label's website there are some videos for you to check. Try them, they are worth it!
image not
available
anymore
Artist:
Asmus Tietchens
(@)
Title:
Fahl
Format:
CD
Label:
Farmacia901
(@)
Rated:
In the liner notes the author, one of the key figure of experimental music, states that this release is "the result of a never ending recycling (not remixing!) of one and the same structure recorded deep in the past". So this idea of recycling takes upon a concept that "active listening (opposite to passive hearing) is the basic requirement for analytical perception'. This a statement on how create something new from the hidden shades of sound.
"FmF 4" quietly opens this release with sounds at the edge of perception so there's a call for a full concentration on the listening environment that is gradually filled until returning to silence. "L10RC" is based on a drone that is sometimes juxtaposed by samples and small noises. After this volumes, "L10RC" seems loud as it's full of evocative sounds.
Headphone listening is truly recommended for a work of brief listening time but full of sound details. Truly recommended for fans.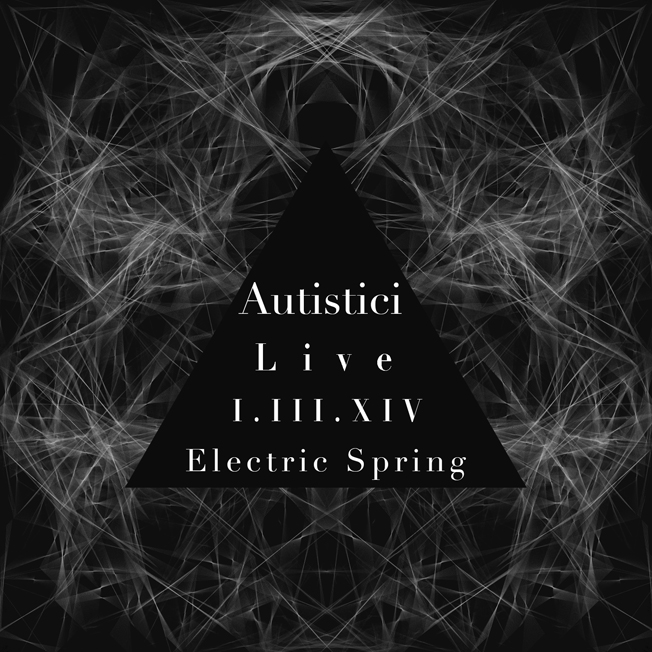 This new release from Autistici is a live set where his works are condensed into a single track constructed upon audio elements taken from his recording or his own body so creating a relation between diffusion and performance and a reflection about listening and perception.
The first track, "Live At Electric Spring", is the recording of a set starting with a breathing and noises and evolves with gentle synth notes until a sort of glitchy beat enters. When it stops, string samples form the structure of a small part that takes the listener to a meditative one based on drones and resonances. A loop ended by the return of the breath of the beginning of the set marks the second part of the set focused on reverberated tones studded by samples used in the first part giving unity to the set. The noises are balanced by a the quiet soundscape used as main element of the ending part closed by a juxtaposition of samples ending with a heavy drone under the starting breathing.
The second track, "Questions For Autistici", is a Q&A session acting as a commentary to the set.
Perhaps a little bit too long, this set could be an introduction to body of work of undoubtable quality and the starting point to another phase of his carrier. Recommended as a starting point.