Artist:
Daimon
(@)
Title:
Dust
Format:
CD
Label:
Silentes Minimal Editions
(@)
Rated:
I was unfamiliar with this band, but their Facebook page describes Daimon as "Obscure deep drone audio-visual project run by Paolo Monti (The Star Pillow), Nicola Quiriconi (Vipcancro, Lisca Records), Simon Balestrazzi (T.A.C., Dream Weapon Ritual, Candor Chasma, AZOTH, etc)." As an aside, I was interested to see that this label came out of the ashes of Amplexus, which used to put out gorgeous releases back in the day. Now on to the music itself. The band In The Nursery had a series called "Optical Music." I always liked what that term evokes – what Aristotle would call "bringing before the eyes." It is this sense of bringing an image to mind that Daimon excels at. The music is cinematic, evoking different emotions as it evolves and shifts over time. The album opens with "All the Dead Dreamers" (a nod to H.P. Lovecraft, perhaps), which begins as a quiet droning number, but slowly shifts over time, increasing in dissonance and overall noisiness. If this were a movie scene, this would the point where the protagonists realized that the water on the lake had become far too still and the birds have vanished, just before a creature broke the surface of the water and bit someone in half. "So High So Close" dials it back a bit, with vibraphone breaking through the drone. The overall feeling here is a long journey, leaving home for an uncertain destination. The piece builds on itself, over and over, as time and the miles stretch out before you. "Leonard" brings the dissonance to front stage, opening with bits of metallic tapping and percussion, but getting more and more harsh. It never becomes harsh noise, but the overall feel is that of pressure, grinding away at you. If there is a story to tell, it is that not all battles are outside of one's mind. Finally, "Awash" closes the album with dissonance in full effect in their droning wall of sound. Bits of clanking metal and horn squawks peek through, broken up by a brief spoken word passage before ending with what sounds like overdriven woodwinds. Overall, this is nicely done and does an excellent job of evoking a sense of imagery to go along with the sound. Well worth checking out for fans of noisy dronescapes. This album weighs in at around 44 minutes.
Artist:
Christoph Lammers, Andreas Usenbenz
Title:
Drawing In Sound
Format:
LP
Label:
Klanggold
This is an improvised musical collaboration, not beti chrween two musicians as you might expect from the accreditation, but between a musician and a visual artist who, after some correspondence and preparation, performed a live work consisting of Usenbenz performing improvised soundscapes while Lammers drew using charcoal, ink, brushes and his bare hands on a 7 by 4 metre canvas. On a limited edition vinyl, one side is etched with the 24-minute musical content, while the other has a screen-printed image of part of Lammers' finished artwork.

It was performed in spring 2018 as an opener for an exhibition named "Wiese" ("Meadow") although musically it's not as organic as that may imply. Usenbenz uses a soft and long electronic drone with a slight texture of guitar tonality as a base, over which are sparingly layered field recordings and tape loops that have meadow elements- rustling hay, birdsong etc.- to extend the sonic picture. As it develops it becomes a little windier, perhaps more autumnal, and the guitar plucking becomes slightly more distinct, before an extremely long fade into low tones, ambience and nothingness.

I'm not a visual art critic so I won't make any comment on the artwork, except to say that it feels like a reasonably appropriate fit for the sonics on the other side. The inclusion of sharp-edged lettering is perhaps a little misleading, perhaps suggesting the music has more attitude than it really has, or indeed suggesting that there's any vocal or lyrical content at all which there isn't.

It's a succinct and successful little sound-and-pictures collaboration and while the theme and the sonic layout used are not especially ambitious, it's certainly a high quality and engaging listen.
Artist:
XAH (@)
Title:
North Road
Format:
3" MiniCD
Label:
Inner Demons Records
Rated:
I could not find much on this artist, but the email address on the liner notes is the same as the one for ShchYL-Records, a label out of Ukraine which has also released several XAH albums, so I suspect that they are the same person. Now on to the music. This disc consists of one track that comes out of the gate swinging. Screeching noise heavy on the high end of the spectrum is quickly joined by a nice balance of low-end rumble. There is a good mix of things happening that keep this from getting too dull, but not enough to sound disjointed. This is enjoyable, chaotic noise that has the feel of listening to a tape on fast-forward in a wind tunnel. Great feedbacked ending. If this sounds like the kind of thing you like, this is one to pick up. This album weighs in at around 17 minutes and is limited to 42 copies.
Artist:
Conure
(@)
Title:
Making Way For The Future
Format:
3" MiniCD
Label:
Inner Demons Records
Rated:
I have known Mark Wilson for two decades now, and have enjoyed his music over the years. He was in the now defunct Imperial Floral Assault Unit, which then spawned the wonderful 15 Degrees Below Zero, and Wilson's solo project Conure, which he describes as "ambient noise and other varieties of sound art." All of this to say that Wilson is by no means a newcomer to the scene, and if someone deserves a box set, his work would be a great candidate. This comes in a jewelry box with a ton of velum inserts describing the origins of each track, and 12 3" CDs. If you have a lot of Conure, you probably don't have a lot of what is in here, since it encompasses compilation tracks, unreleased works, and live performances. One of my pet peeves is when artists have a box set that has almost everything previously released and easily accessible except for a couple of new tracks. This is not the case here. With this preliminary work out of the way, let's move onto the music itself. The 3" format is great because it is short and easily digestible, with about 24 minutes of music. But putting 12 of them into a box presents the reviewer with almost 5 hours of work to review, so my approach in the review here is to write my thoughts on each track as I wade through the box. So let's get into it.

1. "Better Things": Bit of a sporadic beat with noisy ambience. Nice.
2. "23 More Seconds Of Your Life": 23 seconds of sound. Remember the band Chemlab? They would often have little snippets of noise that they titled "Suture." These function in a similar manner throughout the set, many having been taken from the 23 Seconds Ov Time series by the Autonomous Individuals Network. Because these are short snippets of sound, I will just note these with "23 Seconds."
3. "Heartbeats And Mold": "Heartbeats and Mold" is fitting, as the opening sounds like a thudding heartbeat as it becomes increasingly distorted and staticy. A hint of high-pitched feedback peeks through the dense rumble. eventually shifts to the sound of shaky static, like a sander gone awry.
4. "Farewell To The Beginning": A lot of heavily reverbed percussion opens this one. The reverb takes over and everything gets washed out. It shifts to much more heavily distorted bass as the reverb continues, then mellows out to a bubbly ball of scraping metal and low end rumble.
5. "23 Seconds Of Drama": 23 seconds.
6. "City Life": Nice, pleasant rumbling noise, with a good mix of high and low end.
7. "The Repetitive Nature Of Being": Pulsing waves of noise and static.
8. "23 Seconds Of Minimalism": 23 seconds.
9. "Juxtapositions": Processed field recordings. Like walking through a city in your dreams, overhearing conversations here and there.
10. "Whistles In The Wind": Rumbling low end noise mixed with someone whistling and what sounds like someone tuning, then playing a guitar.
11. "23 Seconds To Abandonment": 23 seconds.
12. "Screaming Jays": Hypnotic waves of static and bass drone.
13. "Merely As Psychic Zero Stations": Collaboration with Nux Vomica – Much more subdued and minimal than previous tracks. More ethereal, like incidental score in a soundtrack. Interesting use of dynamics with headphones.
14. "In 23 Seconds The Time Will Be": 23 seconds.
15. "Ein Conure Über Berlin, Part One": Excerpts of a live performance – opens with birds chirping and raw electronic sounds crashing together. Gets more grinding and dissonant as it progresses. A lot going on here – everything that a live performance should be.
16. "23 Seconds Of Oblivion": 23 seconds.
17. "Territories": Noisy dark ambient that grows increasingly noisy over time. Cinematic feel to it.
18. "Over The Shoulder": Collaboration with Daniel Blomquist of 15DBZ fame. And no, it bears no relation to the Ministry song of the same name. Pleasant, droning track with a lot of high-end warbling.
19. "Regression": Like one minute in a factory. Pleasant, droning noise.
20. "Monsoon": Collaboration with Moz. This is quiet, restrained gritty rumbling. Like listening to a noise show from outside of the venue. Almost peaceful, like a thunderstorm in the distance.
21. "Aggravated Listening": Slowly accelerating looping noise. Short track.
22. "Secondary": Another short track of raw, overdriven noise. Lot of somatic sounds.
23. "Untitled Ways": Collaboration with Hypnotic Injection. Longer track with a lot going on when you listen to it with headphones. Hiss and line noise give this an interesting atmospheric feel, with a lot of moments of quiet throughout. I really enjoy the restrained moments in Conure's oeuvre, which put the "artist" into "noise artist." Give this to someone who likes the idea of experimental music, but hates noise and feedback.
24. "Saboteur": Collaboration with Mindgerb. Opens with processed spoken word, but hard to understand. High pitched analog noise throughout. I really like the sound of voice (who I presume is Mindgerb). Has a flat sound to it that sort of reminds me of Warm Leatherette in style.
25. "Stampede": Another collaboration with Mindgerb. This is a bit more aggressive musically, with more spoken word, but this is somewhat buried by the overlying music. The voice suddenly switches in the middle to be more processed. Really enjoying the poetic feel of the voice.
26. "Secondary Way": One minute of chaotic noise, with a lot of distorted breathing and static. Similar in style to the track "Secondary."
27. "Rolina": Another collaboration with Mindgerb. Similar style, with minimal noise backing with processed spoken word (in this case with a lot of echo). I would have liked to hear Conure do more with these tracks, because the noise is not as interesting as the voice. Perhaps this is by design, so as not to distract from the vocals.
28. "Dead Soul Battery": Collaboration with Imperial Opera Company. Thudding bass opens this up. Spoken word in a language I do not recognize with an almost poppy feel to it. The closest thing I can come up with as far as the music goes is The Residents. Simple synth lines with a lot arpeggiated synth throughout. Way different in feel, but quite enjoyable.
29. "4/4/10 #1 (Extract 1)": Collaboration with Andre Custodio. At 16:21, this is one of the longer tracks. At the beginning, this has the feel of listening to a noise track in the middle of a subway tunnel. Layers upon layers of sound keep it from getting dull, as it continually evolves and shifts. As the track progresses, it gets increasingly harsh, with a lot of analog noise. This is my kind of noise – the kind you can just sit back, listen to it, and let your mind wander as you are enveloped by a wall of rumbling noise with bits and pieces of different sounds peeking through to catch your attention.
30. "Aftermath": Short track, just over a minute of feedback, crackling static, and 60 cycle hum.
31. "4/4/10 #1 (Extract 3)": Another collaboration with Andre Custodio. Pulsing, squeals of noise. Barely understandable voice that becomes increasingly distorted as the music lurches along.
32. "Void": Another short track of just over a minute. Crunchy wall of noise.
33. "4/4/10 #1 (Extract 2)": Another collaboration with Andre Custodio. Lots of noisy atmospheric noise. Like standing outside of a machine shop during a gale-force tropical storm.
34. "4/4/10 #2 (Extract)": Another collaboration with Andre Custodio. Another longer track, at over 12 minutes. Rumbling bass that eventually gives way to high pitched warbling noise. Not really in-your-face noisy, but just enough of an edge to take it into noise territory.
35. "23 Seconds Of Mooer": 23 seconds.
36. "12/23/10 (Edit)": Collaboration with Karl A.D. Evangelista. Pleasant, organic soundscape that at times sounds like a clock gone awry. According to the insert, this is part of a live performance, and it definitely has that feel to it. Sounds like it would have been a good show.
37. "12/23/10 (Extract 2)": Collaboration with Rent Romus. More live documentation, with low bass drone and presumably Romus improvising on the saxophone.
38. "7/28/10 (Edit)": Collaboration with Jennara Santurio and Michael Mersereau. Here's the cinematic side of Conure, with the low sawtooth drone giving the whole thing an ominous feel. I could definitely see this as part of a film score. Wondering who Jennara Santurio is? That would be Wilson's spouse. Nice to see that noise is a family affair.
39. "12/23/10 (Extract 1)": Another collaboration with Rent Romus. Almost minimal by comparison. Sparse saxophone with really quiet bass.
40. "5/21/11 (Edit)": Collaboration with Rent Romus and CJ Borosque. Opens with some processed breathing, which then opens up to a slew of different sounds. From static tones to synth washes to feedback to saxophone improvisation. As with the others, this would have been an interesting show.
41. "12/23/10 (Edit)": Collaboration with Phillip Greenlief. At the beginning, we have reverbed squealing sounds that give the impression of hearing a car race one floor above you in a parking garage. Add to this the sounds of a modem gone totally berserk and you have the makings for an interesting track. Towards the end, it calms down and gets increasingly quieter.

So, in the final analysis, is it worth it to get this box? Yes. There is a lot going on here, and Wilson has assembled a formidable group of collaborators with whom to showcase his work. There are interesting live performances that show a different side of Conure, and plenty of noise to go around. Indeed, the live collaborations are where Conure shines the most, and one could easily make the case that this box is worth it for those works alone. Like any set of this magnitude, there are tracks that stand out and others that are not as strong, but Wilson has done a good job of curating these works and keeping it interesting. Overall, this showcases the continual evolution of this project and gives us some hints on where he is heading. Like all of the Inner Demons releases, this is limited to 42 copies, so get yours while you still can.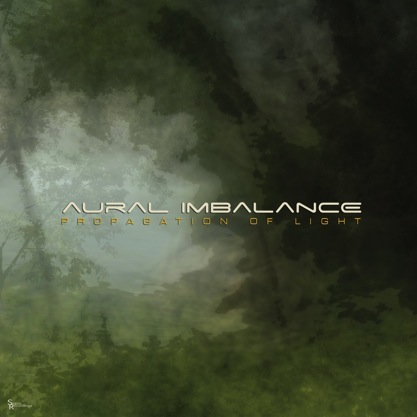 Listening to the Propagation of Light is sort of like chewing extra-long lasting gum where the intense flavor stays with you for far longer than you expect—and that's a good thing. Oh and what flavors there are to experience here! IDM, ambient, deep house, downtempo, techno and even atmospheric drum 'n bass, a musical buffet for a more-than-satisfying listening experience. Propagation opens with "Free-Quen-Sea", the kind of track you want to start your day with, like enjoying a perfect cup of coffee during sunrise, while overwhelmed with a sense of optomism. "Fall of Stars" follows on a deep house, near downtempo tip which has the charms of riding care-free in a luxury car along an isolated stretch of country road as the greenery blurs blissfully by. "Grown Up" seems to merge stylistic elements of the likes of Aril Brikha and The Detroit Escalator Company, deep and elegant but the 'positive' overtones are all Aural Imbalance. Now on "Night Crawling" we have a long and mysterious yet seductive techy introduction a la Swayzak, which then blossoms into a full-on upbeat melody three minutes in with hints of delicious mystery and drama. PoL interludes with "Just Breathe", the sole, meditative ambient piece while "State of Grace" picks up the tempo as layers of melody wash one after another like patterns in a kaleidoscope. Title track, "Propagation of Light" verges on ambient house that seems a dreamy nod to the late Frankie Knuckles and "Navigate to Now" feels like early Aphex Twin in his sunnier moments. This listener pauses to think, 'just how many positive vibes can you put on an album?!?' Our sugar rush experience is finally capped with the LTJ Bukem-esque atmospheric drum n bass piece, "World's Apart" which is the missing track on the legendary Earth series and every bit as whispy as rainforest mist. How many listeners can be treated to such a stylistic buffet and a pleasurable one at that. If you are feeling down, put aside the anti-depressants and let Huxtable cure your Aural Imbalance.