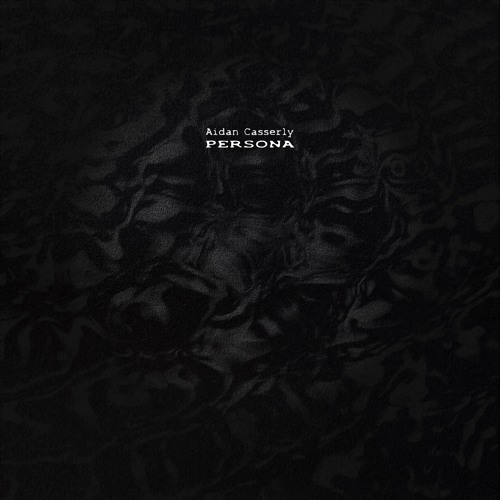 Artist:
Aidan Casserly
Title:
Persona
Format:
Download Only (MP3 only)
Label:
House Of Analogue
If like me you're familar with Aidan Casserly's previous work as the vocalist of synthpop acts like The Garland Cult and Empire State Human, this 5-track release might come as a bit of a surprise. This 16-minute collection of piano ballads is a very worthy, emotionally open release that seems to have been recorded as much as a cathartic experience for the singer as for the listener.

The release is dominated by an acoustic piano and Aidan's vocal, but with extremely subtle atmospheric touches and occasional accompaniment, some barely audible, all of which adds echo to the sorrow and reflection that runs deep through every song.

Aidan's voice sometimes seems influenced by the Boy George school of gentle affectation, and there are definitely doses of that here, but he also manages to find his own unique tone. Only "Silence Comes" feels over-dramatised; the rest feels very honest and heartfelt.

It's a bold EP. Knowing Aidan's previous work I'm not sure I could get through a whole album's worth of this without wondering when the drum loops and bassline were going to kick in, but as a sixteen minute emotional journey, it's got a lot of raw emotional power.
Artist:
Oiseaux-Tempête
(@)
Title:
Unworks & Rarities (2012-2015)
Format:
CD
Label:
Sub Rosa
(@)
Rated:
Despite the substantial lack of stylistic and conceptual uniformity, this collection of b-sides and unreleased stuff - recorded between 2012 and 2015 - by Oiseaux-Tempête, the brainchild of French musicians Frédéric D. Oberland and Stéphane Pigneul crystallises significant collaborative outputs in the development of their sound. The opening 10 minutes of the gently morphed ambient suite "Eclipse & Scirocco" manages to evoke the matching of ideas of its title: occasional distortions of delicate layers, which sound like sedimenting layers of vapor fading the hallucinations within the fading lights of twilight, bright melodies getting dimmer and dimmer in the act of entangling the listener till the rising of Christine Ott's Ondes Martenot voice. The obscure and bluesy Americana-like guitar phrasing on the following "Quai De L'Exil" seems to tighten the stronghold and to wither at the same time until these two processes find their highest peak at the end of the track. The sound of the same dim guitar slips away from the worrying echoes of riots and urban battles like a silent mist, an amplifier of the thought of "No Go(l)d No Master", a transliteration of the well-known anarchist slogan "No God No Master", tangling the political theme they explored in their recent album "ÜTOPIYA?". The bluesy declension of post-rock evokes bitter sips of dust and whiskey in "Black As Midnight On A Moonless Night", the track that precedes "The Strangest Creature On Earth", one of the most touching moment of the album - particularly after the recent sad news from Istambul -, named after a poem by Turkish poet N'zm Hikmet Ran, interpreted by former The Ex frontman and singer GW Sok. Another hook to recent facts occurred in Paris cut the grinding guitar, bass and drum lines of the final "Nec Mergitur", where Oiseaux-Tempête's music seems to summarize the first part of Paris coat of arms "Fluctuat Nec Mergiter", meaning "Tossed But Not Sunk". Very good collection of unreleased tweets of rising fury...
Despite being called "Faceless Future", this is quite a backwards-facing EP that feels like it could've fallen through a timewarp from the late 1980's. It's a eulogy to prototype acid house, with slightly beefed-up production values but unmistakable noise snares, speak-and-spell-like vocal snippets and super-short, harsh-edged samples.

The accompanying press sheet references Front 242 and Cabaret Voltaire, and it's a spot-on comparison, this could practically be a tribute act. It's raw, aggressive, and sinister. All six of the tracks are between three and four minutes long, giving them an almost pop-song structure that neatly encapsulates the anti-pop sound.

"Fearless" breaks the mould slightly, bringing in a thick, resonant rolling bassline that those pioneers of the sound wished they could've made with the old technology. It's bold and feels almost like a tip of the hat to nu skool breaks as much as anything else. "Speed" is the most brutally angry track in the package.

This is a gritty, retro listening experience and a weird piece of electro-industrial nostalgia, not for the faint-hearted.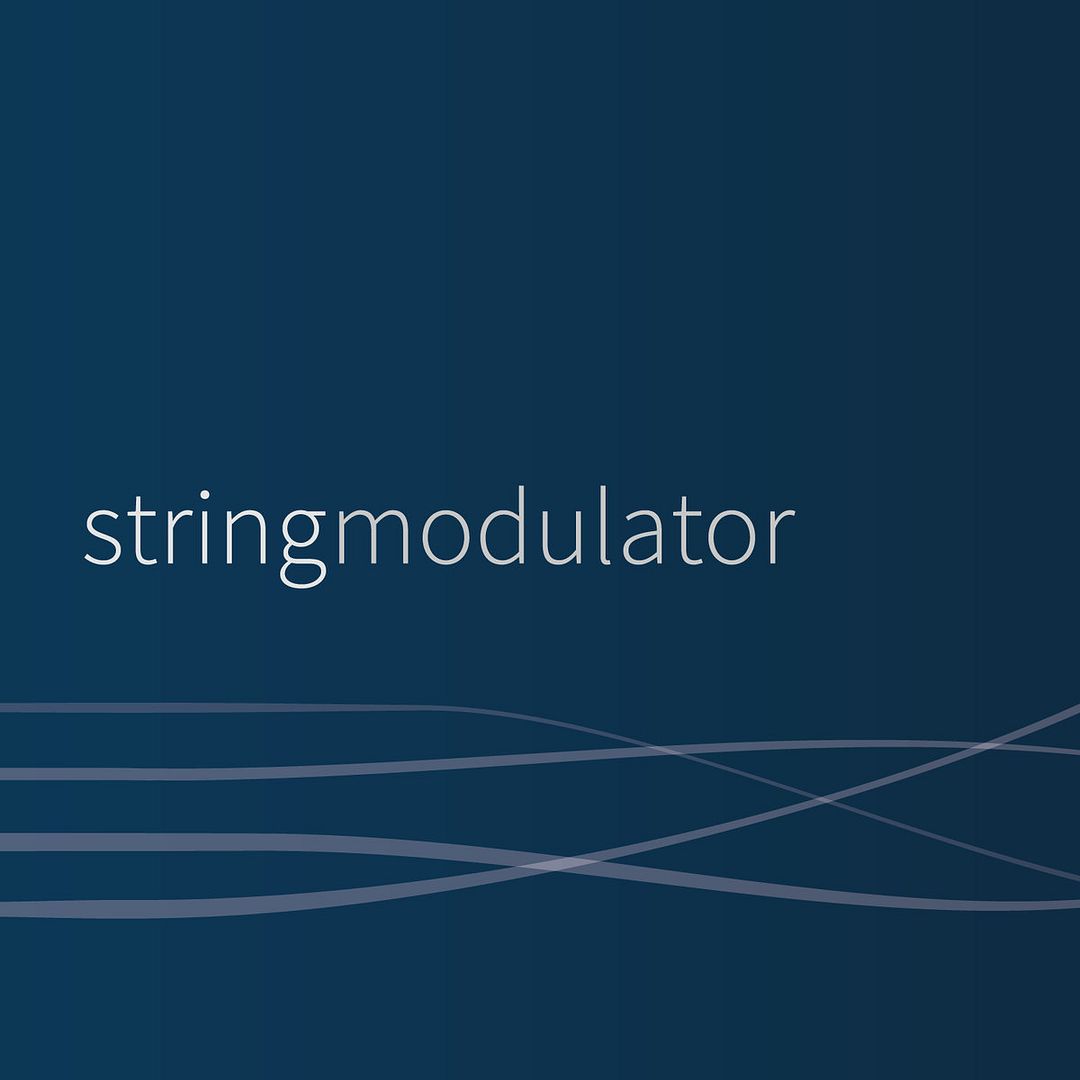 Artist:
stringmodulator
(@)
Title:
stringmodulator [EP]
Format:
CD
Label:
self-released
Distributor:
Bandcamp
Rated:
German musicians Jan Quednau (bass) and Fabian Chmielewski (guitar) compromise stringmodulator, an experimental music duo limited to ten strings. At 41 minutes, their first EP is quite possibly the longest EP I've encountered to-date, though in fairness the time spent listening flew by.

Lengthy initial track 'flow' does just that; at nearly 19 minutes, a number of motifs and patterns are established for a few minutes, never over-staying their welcome, and enveloping an organic continuance that is steady as a river (flows). At numerous times I found myself marrying 'flow' to an imagined crime-thriller film. For example, I could envision it functioning as dramatic underscore to certain scenes in Michael Mann's 1995 film "Heat," especially during the more pulsating/grooving moments.

Second composition 'OZEaN' is more contemplative and solemn. Almost call-and-response in nature, Quednau frequently sets the tonal stage with highly-treated, wandering basslines which Chmielewski answers with various guitar utterances that range from driven harmonics, feedback yelps, and clean, jazz-voiced chords. And then, somehow, we ultimately end up modulating into a miniature funk workout in the final minutes.

The final track is a live version of 'flow' that coalesces the most brash moments of the studio version and pushes them closer to extremes, alluding to an everyday four-on-the-floor pulse. Though purposefully limited by its instrumentation, the debut EP by stringmodlulator takes enough left turns to be enthralling, and overall satisfying.
Artist:
Matt Davignon
(@)
Title:
Pink Earth
Format:
CD
Label:
Ribosome Music
Distributor:
Bandcamp
Rated:
With "Pink Earth", Matt Davignon continues his experiments with rhythmic-devoid, amoebic-tinged drum machine treatments. It is a curious endeavor to utilize devices intended to create patterns and mostly sounds with a very specific function for virtually everything but. Still, the end result sounds made-to-measure and fits perfectly within the confines of a concept album that, "represents the experiences of an expedition team on a strange new planet, and their impressions of the landscape, flora, and primitive fauna that they encountered."

19+ minute opener 'Arrival / Pink Earth' percolates unhurriedly, beginning with the rising/descending sound similar to that of a buzzing insect, purposeful in its virtual-sounding complexion. Gradually we digress into spiraled, mildly-distorted long tones accompanied by percussive accents, and then a near orgy of subdued blips accompanied by sped-up-/slowed-down fragments of what I'd guess are treated field recordings. The end result of the multifarious, disjointed particles is surprising: an organic-sounding, sonic thicket of sorts.

Most of the other tracks follow suite; some, such as 'Lepidoptera', are more congested than others, featuring acute, concentrated thwacks tirelessly layered to forge yet another fabricated environment. 'Departure' effectively arrests the team's expedition with sampled singing coupled with the sound of radio tuning. It's a concise, fitting end to the album's prolonged aural exploration.

At numerous moments traversing "Pink Earth," visions of a synthetic woodland at nighttime were conjured. I'd wager that's a mission accomplished.