Getting stomping (it's required by the style they deal with), but with a certain grace. This simple strategy could summarize the secret formula that justifies the longevity of Berlin-based label Souvenir Records. The label got founded ten years ago by Dj Ali Tiefschwarz and his partner Basti and keeps on withstanding the upheavals of a fast-paced scene, where stars got dimmer seconds after they gleam and shine. They are perfectly aware of the fact ten years in the current musical market is an astronomical era, and that's why they have a reason to celebrate. Besides a tour that will touch many finest clubs in Germany, France and Switzerland, they celebrate by this compilation, including a mouthwatering selection, exploring a broad range of styles in between tech house, techno, deep house and electronica, melted together by an intuitive sense of quality. Over a decade, they collected many good tunes, such as Ruede Hagelstein's hymn "Emergency", Tiefschwarz collaboration with Jaw for "Hurricane or floor filler "Triple S" by Chris Wood and Meat. This compilation of 15 breathtaking tunes is really catchy since the opening "Eago" by the above-mentioned Ruede Hogelstein - a lovely chilling warm-up on finest airy deep-techno chords - to the final "Taboo" by IOAKIM SAYZ - a mesmerizing declension of tech house - and groups together both long-term partners of Tiefschwarz label and newcomers such as Mathame, Cesare vs Disorder, Dixie Yure (tributing his "Mapache" to Ulises Gomez) and the duo by Thomas Von Party and Thomass Jackson (his misty tune "Boneyard Fluteman" is one of the highlights of the selection). Released under the lucky number 77...an augurs well for label owners!
Artist:
Stranger In The Night
Title:
So Much Subtle Fun EP
Format:
Download Only (MP3 + Lossless)
Label:
DAMN!
Distributor:
Believe Digital
This is a release that oozes confidence and attitude. While there's a music librarian in me that will always do a bit a Forest Whittaker eye at the idea that a release with only 2 tracks could be an "EP", this is a 20-minute dive into the Stranger's quite nerdy wallowing in acid techno basslines, and slow knob-twiddling of digitals wails and squeaks.

With the gradual progression and slightly unorthodox structure, there's an almost improvised feel to these tracks, as if they have been moulded and shaped on the fly, with the Stranger riding the faders and filters in real time. As such, "So Much For Subtlety" possibly overstays its welcome by just a couple of minutes, running out of tricks towards the ten-minute mark. This is largely boosted by the slow, almost "has it started yet?" intro that would make it a good set-opener for DJ's willing to set their stall out very clearly.

Despite the similar track titles and the fact the second one is labelled as a dub, these are two distinct tracks. They may originally have had the same musical root but they have branched out in quite different directions. "So Much For Fun" is a tighter affair which sticks to its brief and has a more determinedly clubby outlook. The almost tongue-in-cheek organ again has a slightly making-it-up-as-I-go-along feel to it, restraining itself in the first half before losing the plot into a crescendo of random arpeggiations, then spontaneously getting a grip and returning back to loop A. It's all very restrained- personally I wouldn't have minded a bit more drama and dynamic on this one.

This is the second release on the DAMN! label and marks them out as people to keep an eye on.
A traumfahrt is a journey, and in this release, the journey leads the dream. It's a collection of four gently progressive, atmospheric trance tracks, carefully controlled and measured, with the reverb-heavy, super-slow melodies providing the dream topping on a very sedate rhythmic ride. The melodies are strong, the shifts are gentle. As club music this would be more romantic than euphoric, but it's equally functional as a soundtrack to a train ride through rolling countryside.

The title track is a showcase for Celina de Torres' impressively pure, operatic vocal. It's a stand-out track and it's worth the price of admission for this track alone. It has more than a dose of "My Head Is A Jungle" about it, and definitely in a good way. The reprise version highlights how, with the right remix package, this track could get an awful lot of attention.

Celina de Torres' second appearance on "Der Turm" is not quite as enthralling but still leaves you thinking that Linus and Eingrad (actually only one man, Lienhard Hemme under an alias) should definitely be employing Celina's services on a regular basis in the future. The blend of her tone and 'their' (his) mellow motorik rhythms is a winning combination. Instrumentals "Mein Herz" and "Bremen" are very polished and tight, but faintly forgettable by comparison.

This is a pretty strong and consistent collection of tracks for rhythmic self-reflection.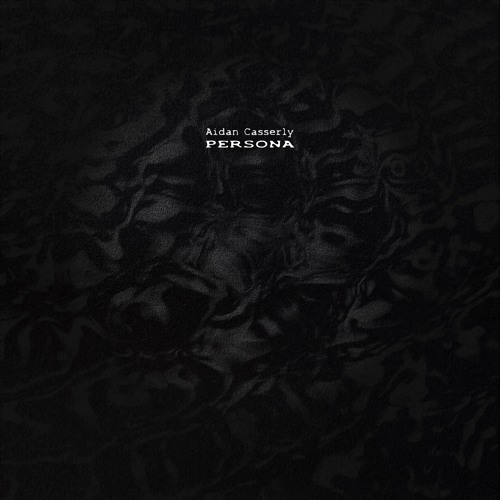 Artist:
Aidan Casserly
Title:
Persona
Format:
Download Only (MP3 only)
Label:
House Of Analogue
If like me you're familar with Aidan Casserly's previous work as the vocalist of synthpop acts like The Garland Cult and Empire State Human, this 5-track release might come as a bit of a surprise. This 16-minute collection of piano ballads is a very worthy, emotionally open release that seems to have been recorded as much as a cathartic experience for the singer as for the listener.

The release is dominated by an acoustic piano and Aidan's vocal, but with extremely subtle atmospheric touches and occasional accompaniment, some barely audible, all of which adds echo to the sorrow and reflection that runs deep through every song.

Aidan's voice sometimes seems influenced by the Boy George school of gentle affectation, and there are definitely doses of that here, but he also manages to find his own unique tone. Only "Silence Comes" feels over-dramatised; the rest feels very honest and heartfelt.

It's a bold EP. Knowing Aidan's previous work I'm not sure I could get through a whole album's worth of this without wondering when the drum loops and bassline were going to kick in, but as a sixteen minute emotional journey, it's got a lot of raw emotional power.
Artist:
Oiseaux-Tempête
(@)
Title:
Unworks & Rarities (2012-2015)
Format:
CD
Label:
Sub Rosa
(@)
Rated:
Despite the substantial lack of stylistic and conceptual uniformity, this collection of b-sides and unreleased stuff - recorded between 2012 and 2015 - by Oiseaux-Tempête, the brainchild of French musicians Frédéric D. Oberland and Stéphane Pigneul crystallises significant collaborative outputs in the development of their sound. The opening 10 minutes of the gently morphed ambient suite "Eclipse & Scirocco" manages to evoke the matching of ideas of its title: occasional distortions of delicate layers, which sound like sedimenting layers of vapor fading the hallucinations within the fading lights of twilight, bright melodies getting dimmer and dimmer in the act of entangling the listener till the rising of Christine Ott's Ondes Martenot voice. The obscure and bluesy Americana-like guitar phrasing on the following "Quai De L'Exil" seems to tighten the stronghold and to wither at the same time until these two processes find their highest peak at the end of the track. The sound of the same dim guitar slips away from the worrying echoes of riots and urban battles like a silent mist, an amplifier of the thought of "No Go(l)d No Master", a transliteration of the well-known anarchist slogan "No God No Master", tangling the political theme they explored in their recent album "ÜTOPIYA?". The bluesy declension of post-rock evokes bitter sips of dust and whiskey in "Black As Midnight On A Moonless Night", the track that precedes "The Strangest Creature On Earth", one of the most touching moment of the album - particularly after the recent sad news from Istambul -, named after a poem by Turkish poet N'zm Hikmet Ran, interpreted by former The Ex frontman and singer GW Sok. Another hook to recent facts occurred in Paris cut the grinding guitar, bass and drum lines of the final "Nec Mergitur", where Oiseaux-Tempête's music seems to summarize the first part of Paris coat of arms "Fluctuat Nec Mergiter", meaning "Tossed But Not Sunk". Very good collection of unreleased tweets of rising fury...