Artist:
Chvad SB
Title:
Phenomenalism, Cartesian Doubt and Bomb #20
Format:
Download Only (MP3 + Lossless)
Label:
Silber Records
(@)
Despite album artwork that seems to channel Heath Robinson, or Henrique Alvim Corrêa's HG Wells illustrations, sonically this experimental album is firmly routed in the 1950's, citing the 1956 soundtrack to "Forbidden Planet" as an influence and sounding very akin to early BBC Radiophonic Workshop pieces.

The single 73-minute piece is programmed, in the sense that it is generated by a series of rules and loops rather than in the more common sense of programming a synthesizer. It's difficult to spot these patterns though, and the 'lead' element strongly sounds like a human being noodling experimentally on an old analogue synth in a freeform jazz style. Despite apparently being entirely generated by patterns, recognisable musical patterns are difficult to spot in the output, to the extent that I'm not completely convinced that it was algorithmically generated; I could easily believe that somebody performed this live, but that's not to its detriment. The progression throughout is very subtle and slight, and again it feels more organic than mathematical.

There's an accompanying video "response", which encompasses the whole work and which may or may not be available online (it's unclear whether this will be made public). While the audio may have strong roots in the 1950's, the video belongs in the 1980's- cheesy kaleidoscope effects, strobing video feedback loops, plasma balls and Amiga-generated graphics combine to create a visual that reacts to, but fails to compliment, the audio. The video element is expendable.

The album however is a really listenable, extremely retro-facing experimental work and a marvellous way to chill out.
Artist:
Andrew Tuttle
(@)
Title:
Fantasy League
Format:
CD
Label:
Someone Good
(@)
Rated:
The framework and the creative pat(c)hwork behind this album, nicely titled "Fantasy League", is kind of interesting: it should be like a utopian fantasy environment setting "social interaction against total isolation, self-relativity against self-confidence, promising to complete you, as you complete it", where "music and self are in unison, but never settled or steady". The words by which Brisbane-based producer Andrew Tuttle or anybody else on his account could maybe sound fit to the description of those apps, supposedly developed by half guru half software engineer, whose purpose could be the balance or the enhancement of your mood by means of a bunch of visual or aural bits - the worst case scenario as some of them are even more oddly far-reaching -. Well, I ignore if and how the listener will reach nirvana by listening to this sweet sonic stuff and I ignore the reason why he often named his tracks after the stages of a process for getting into an app ("Registration" - the guessed title of the opening track -, "Activation", "Forgotten Username", "Forgotten Password" or "Account Locked", a likewise wise title for the last song of an album!)... who knows? Maybe Andrew used to be a developer of one of the apps as mentioned above! What is pretty clear after listening to "Fantasy League" is the fact he found a balance (or a convergence) by himself at least: the way by which he combines the sound of his beloved banjo, analog and digital electronic devices, artificially bright pad synths and those radiant sonorities that could look like coming from robotic chirping birds or computer aided soap bubble generators, which could vaguely remind that stage (in the late nineties mostly), when electronic ambient winked at properly therapy music deserves a careful listening. Is it going to "complete" listeners or help some of them a supposedly reachable spiritual enlightenment? Who knows?
Artist:
Galtier
Title:
Myth Codes
Format:
Download Only (MP3 + Lossless)
Label:
Kudos Records
The "Myth Codes" EP is a sparse exercise in blending post-dubstep-ish economical beats and sub-bass with tribal hits and surprisingly twee high-end flutey melodies. It's a consistent formula throughout the three tracks and two remixes, and it works well.

"Chain" is a strong demo of filters and control, and deserves its place as the lead track. "Gold Bones" brings a slightly more dancehall rhythm into play, and is the most club-friendly of the set- my booty doesn't shake much but I could feel it wobbling to this. Third track "Charm Complex" has an attention-seeking staggered groove to it that stands up to analysis but never elevates it beyond B-side level.

Both of the remixes take things into slightly more conventional 4/4 territory but without being extensive re-thinks. The Lydes remix of "Chain" brings the ethereal flute-ish sound even more to the fore, while the Luke West mix of "Gold Bones" gives it a slightly more conventional techno shape, but neither of them stray far from their parents.

This is a consistent if slightly unremarkable package of sub-bass and sine-wave melodies.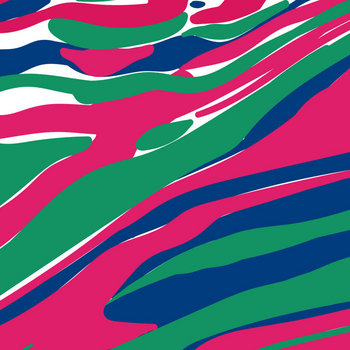 Artist:
WIDT
(@)
Title:
s/t
Format:
CD + DVD
Label:
Zoharum
(@)
Distributor:
Alchembria
Rated:
WIDT is an audiovisual project of two sisters, Antonina Nowacka and Bogumila Piotrowska, so the visual part of this release is not separable from the audio part. This work is based upon a fixed structure for both his parts: the audio track is based on voice upon an electronic background based on noises and synth while the video part is based on simple geometric figure and color manipulation. The result is as old fashioned as coherent as it's a way to construct an artistic experience with the minimum of the means.
The audio part of "Soma" based on the evocative processed voice of Antonina Nowacka is interpreted by Bogumila Piotrowska with abstract geometric movement originated by a central blue line. "Bogurodzica" is based upon modification of a blue screen almost synced with the transformation of the track when noises begin to interfere with the voice and (ir)regular shapes with the appearence of other colors. "Sole Thithu" is focused on modification of a circular figure obtained by his movement matching the audio structure based on the dialectic between the voice and the noisy accompaniment. "Bardo" is apparently using the same structure but with a rectangle and it's slower as it has to deal with a rhythmic track whose obscurity is broken when the voice appear and the screen begin to be noisier as the audio spectrum. "Bharpa" alternates minimalistic parts with a black background and a red point with moving colors so it's the background moving instead of the red point while the audio part moves from an ascetic minimalism to an hypnotic second part based on rhythmic noises and tones. The figure of a rhombus is the base of "Joleusa" an evocative tunes based on resonant tones and voice and, while the sound begin more stratified, the changes in the colors begin to blur the figure until it became no more identifiable. "Ailaja" features a triangle which appears and disappear while the audio track unfold as the voice takes the track from a pulsing quietness to a noisy stasis.
While reworking old artistic codes, it unfold the concern that it's not a release that aims to be ground breaking but an idea of art based on few element to be creatively used rather to impress the listener with void special effects. To be enjoyed without any expectation but with a clear mind. A radical release.
This new digital-only release by Audiobulb is from a French composer, Laurent Girard, at the threshold between pop and ambient music. This new release is presented as constructed using different background noises from various media as sound sources and seems a constructed release as the eleven track are named from "int1" to "int6" with five interlude from "sn1" to "sn6".
A track as "int1" introduces the listener into the framework of this release: the noise are used to generate a background while the synth develops a typical ambient structure while "sn1" contradicts the premises of this review: this five tracks are the core of this release as they are longer and whose samples are placed to generate a sort of narrative. So, "int2" is a gentle piano track introducing "sn2" whose editing underline the rhythmic element. The notes of "int3" are a meditation which introduces the even stronger rhythmic structures of "sn3". The quiet guitar of "int4" influences the reception of "sn4" that sounds as an almost techno tune. The almost vintage sound of "int5" is mirrored by the more classical avant-garde mood of "sn5". The drone of "int6" close this release in an almost canonical way.
An incredibly enjoyable release even if it doesn't use any particular pop form but the idea of using the interludes to isolate the most experimental tracks is able to balance complexity and simplicity. Recommended.