Artist:
Tresque
Title:
Vai e Vem
Format:
12" vinyl + Download
Label:
Care Of
Minimal techno infused with an attitude derived from musique concrète, "Vai e Vem" is a five-pack (one track digital-only) of rumbling but soft sub-bass kicks, electronic pulses, smooth-edged digital-industrial atmospherics and a confident steadiness.

Rhythm patterns play inbetween each other, in fairly complex, mildly brain-taxing and DJ-unfriendly ways on tracks like "Tre Cavalli", while "Cikade" initially starts with simpler layouts but shifts abruptly into more interesting 12/8 patterns part-way through. "Mwen Se Be" borders on the forgettable, overshadowed in purpose by its predecessors, before mellower track "Tendresse" adopts a more atmospheric flavour, with a bell-like looping tone that's the closest the album comes to intersecting with melody.

Bonus track "Afoxç" is a distinctly harder affair, with more emphasis on the industrial sounds and just hints of Underworld-esque notes in the slightly more driving rhythm pattern- I can see why it's only regarded as a bonus track but it's got a different kind of strength.

It's an almost entirely sub-bass workout, minimal to a fault, and it's hard to imagine anything going much deeper whilst remaining audible. This will appeal to fans of Monolake, The Field or some of Autechre's softer moments will definitely find an appreciation of this.
Artist:
Sami Baha
Title:
Free For All
Format:
CD & Vinyl
Label:
Planet Mu
You can't sneeze in the UK at the moment without hitting some grime music, it's absolutely everywhere. A lot of it is turgid, self-aggrandising timewasting music made for rattling the windows of over-pimped Vauxhall Astras that I find profoundly dull. Thankfully though, Planet Mu have developed the ability to separate the wheat from the chaff and release grime albums that are actually worth checking out- Mr. Mitch, East Man- and here's another one.

At times, it's pretty conventional- slow rolling beats and plinky melodies underpinning some languid rapping, like on "Discreet" with Dimzy, but it's atmopsheric enough- and concise enough- to keep it interesting. The Egyptian flavours on "Ahl El M8na" are a slick example of grime fusion, if that's a thing.

There are quite a few instrumental tracks, and some of the instrumental work is really strong- for example "Glory", with its slightly baroque tones and breakbeat, sounds a little like label boss μ-Ziq's own work but paired with modern car-shaking pure subbass notes, while "Limba" with its choral keyboard sounds and pitch sliding is nicely quirky. "Path Riot" is worth paying attention to as well.

It's not all quite so interesting though. The lazy-styled performance and dynamic-free groove on "When The Sun's Gone" end up falling a bit flat. Using gun cocking sounds as percussion on the lyrically mundane "Thugs" feels rather done.

At 34 minutes it's a compact little package of unusual and characterful grime-electronica tracks that passes Planet Mu's long-established high quality threshold.
Long-established experimental musician Mark Van Hoen offers up a compact album of cinematic atmospheres- long drones and sub-bass notes, sustained glacial string sounds, sparse and carefully chosen higher-end twinkles and decorations all group together into a consistent environment that maintains both a sombre tone and a relaxed atmosphere simultaneously.

On pieces like "Aether", there's a slow unfolding, a gradual introduction of elements to give a sense of dawnbreak that never rushes into any dramatic revelation, while on pieces like "Instable" there's a less evolving, more ambient environmental set-up of synthetic winds and slow waves.

Though Van Hoen cites a variety of influences and sound sources- field recordings, YouTube and beyond- the end result ends up sounding rather purist, as though entirely constructed from digital synths and effects. There's a boldness to it that's beautiful, bordering on simple- the flipside of which is that there's a slight shortage of truly distinctive or original elements at play here, and if listening devoid of artist or title information, you would be hard pushed to work out who this release was by. It's one of those releases that is high-quality and polished, yet moderately forgettable.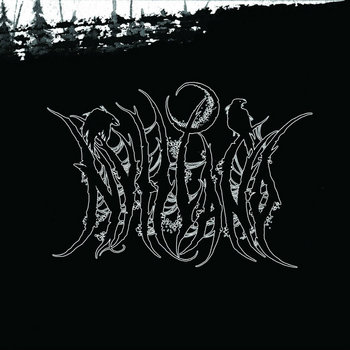 Artist:
Nytt Land
(@)
Title:
Oðal
Format:
CD
Label:
Cold Spring
(@)
Rated:
Almost a year after Fimbulvinter, this Siberian band returns with a release inspired by the traditional music of their land. However, they play folk music using not only traditional instruments, but also field recordings of nature, to underline the link to their land, and some sparse keyboard to enhance the musical spectrum. The gravity center, and most recognizable character, of their music is the overtone singing technique, "kargyraa", used by both the male and female voices.
The opening dance of "Darraðarljóð / The Song of the Valkyries" opens this release with his grave pace. An howling wolf opens "Ragnarök" and the track evolves in a rhythmic cage underlined by the jew-harp with a rather dramatic crescendo of the tagelharpa and an effective use of musical suspension which has a coda,and a further refinement, in "Midsommar". "Hávamál" is a slow tempo song that makes full use of low frequencies. "Norður / Yule Song" is based on the use of the double ranges of the male and female voices. "Tagelharpa Song" is a catchy interlude on the tagelharpa introducing "Deyr Fé / The Heritage" whose first parts features a dialogue between father and son where the former teaches a poem, or a prayer; and the track evolves in an epic horse ride. "Völuspá" features some synth and "Sigrdrífumál / The Ballad of The Victory-Bringer" closes this release with a quiet song for voice and drums.
Perhaps even better than his predecessor to use some means of modernity to remove a dust's patina to a form rooted in ancient times, so it could be enjoyed even by fans on modern songs. It's really worth a listen.
Artist:
Jeff Greinke
(@)
Title:
Before Sunrise
Format:
CD
Label:
Spotted Peccary Music
(@)
Rated:
'Before Sunrise' marks the 20th solo album for ambient artist Jeff Greinke, not counting his collaborations. It's a shame that a number of them are out of print, although there have been some reissues. I first experienced Greinke's work in the late '80s to early '90s and so am familiar with only a handful of his recordings. What I liked about them is that they seemed dark and arcane at the time; not dark in a Robert Rich or Lustmord sort of way, but less conventional ambient than what others in the genre seemed to be doing then. If you've been out of touch with Greinke's music as well, you will find that it has evolved into something quite different, yet not without retaining the flavor and texture Greinke is known for. Greinke's crepuscular vision of 'Before Sunrise' is a rich tapestry of acoustic instruments played by guest players (Greg Campbell- French horn, vibraphone, hand drum; Lesli Dalaba- trumpet; James DeJoie- clarinets, saxophones, flutes; Alex Guy- viola; Paris Hurley- violin; Austin Larkin- viola, violin; Dylan Rieck- cello) combined with Greinke's signature electro-acoustic atmospheres and keyboard improvs. It's an impressionistic kind of ambient, fairly well removed from the New Age melodic ambient you might expect to hear with orchestral instruments combined with synthesizers. This is a pretty deep work with a number of moods and soundscapes explored over the course of 8 tracks in 57 minutes; everything from rumbling darkness to splinters of moonlight piercing through a many-layered forest of sound, to sparkly fairy lights. By its nature, 'Before Sunrise' has an aura of melancholy mystery to it that always seems to be evolving. It is almost hard to believe that the music has been largely improvised as the instrumental coordination is so stellar that it often seems as though there had to have been some rather complex arrangements in places. The layering of atmospheres is extraordinary in its richness, yet nothing is buried. Rather than overtake Greinke's atmospheres, the acoustic instruments enhance it and add their own piquancy to what is already a pretty heady stew. 'Before Sunrise' is a trip well worth taking, and is intriguing enough to warrant multiple replays.