'333 Loops' is one of those recordings that sounds interesting in theory. This was recorded live as part of the Within 01 festival in Italy. According to the press sheet, Romanelli created a system 'composed by an archive of 333 pre-recorded sound loops . . . by a sound synthesis software played in different acoustic environments, and documented mainly with internal microphones of several digital and analog portable recorders. Subsequently, by a custom software (2 loop players, 2 EQs, 4 delays, 1 digital room reverb, 4 LFOs), the loops are used as modules in a random process of juxtapositions (A//B) and multiplications (333²), able to generate live 110889 sound events to be diffused in the room via a multichannel sound system.' I can get down with adding some chaos to music (putting the experimental back into experimental music), so I was interested to see how this would play out. However, it sounds about like what you would expect: constant, repetitive loops. It was not difficult listening, but it was incredibly repetitive and the shifts in sound moved at a glacial pace. If you like really heavy drone, this may be up your alley. I'll admit that this was not really my cup of tea. This album weighs in at 35 minutes and is limited to 200 copies.
Selectone is the work of David Rambousek, who hails from the Czech Republic. I was unfamiliar with his work, but the promo sheet explains that 'the project's distinctively intuitive approach to minimalism gives birth to hypnotic compositions, mostly built from sonic elements gnawed away by the ravages of time. With the clarity of a retired turntable needle riding the grooves clogged with dust, Selectone carries you away as if passing an atmospheric storm in a haze of altered consciousness.' Sounds interesting, so let's get to the music.

'Automaton' kicks it off with a what sounds like a crackling record with a looping, repetitive melody. Only about 4 minutes in does it change slightly, but remains repetitive and simply changes the loop. At this point I was a bit worried that I would be listening to 5 minutes of one bar loops for the entire album, so I was somewhat relieved when 'Solaris' began with a spoken word intro that shifts into a nice grooving rhythm and peaceful, if repetitive melody. As one may expect, there is a lot of repetition here, but it stays engaging - much more interesting than the first track. 'Overture For The Rain' is another repetitive track, but noisier than the first. I enjoyed the jangling sounds, heartbeat-like bass, and segments of down-shifted spoken word that kept it engaging. 'Amor Fati' is probably the standout track for me, with slow drone and ominous atmosphere that slowly begins to sound like you're listening to a distant fireworks display in a moving subway car during gale force winds. Well done. 'Dead Swan' gives us peaceful vocals (in English) courtesy of Miriam Ingram over a repetitive piano loop. Finally, 'Positive Einstellung' gives us pulsing, repetitive looping, stripped down percussion, and female (different from last track) and male spoken word (in what seems to be German) over a soundscape right out of a toy store.

Any time an artist uses loops there is an inherent risk that it will be boring. Thankfully, Selectone mostly avoids this fate. This album weighs in at around 35 minutes and is limited to 50 copies.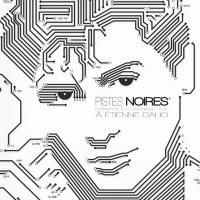 Artist:
VV.AA.
Title:
Pistes Noires
Format:
CD
Label:
BoredomProduct
Rated:
Active since the 80s Etienne Daho found since his early days success in his country, France, just to widen his fan base thanks to collaborations with Saint Etienne (on the hit single "He's On The Phone", which is an English version of his 1984 hit "Weekend a Rome"), Brigitte Fontaine, Arthur Baker, Air, Working Week, Comateens, Jane Birkin, Marianne Faithfull, Francoise Hardy, Charlotte Gainsbourg, Vanessa Paradis, Dani and more. He has always been transversal music wise and since from his debut album "Mythomane" he mixed pop, jazz, funk, disco, new wave and lush electronica (like on his 1983 album "La Notte, La Notte" or his 1986 one "Pop Satori"). In the 90s he also did some downtempo ballads and drum 'n' bass-influenced tracks reinventing his music by keeping an eye on the new trends. He's still active and the last year he released a live album titled "Diskonoir". "Pistes Noires" is a compilation album released by BoredomProduct which gathers seventeen bands that took a backward trip on Dahlo's music, from 2014's hit single "En Surface" to 1984 debut one "Mythomane". Some of them are part of the label's roster (like Happiness Project, Foretaste, Dekad, Celluloide and Neutral Lies) and the others are welcomed guests such as Tourdeforce, Cyborgdrive, Phllox & Blue Belle Nonne, Electrosexual, 360°, Opera Multi Steel, Destillat, Auto-Immune, People Theatre, This Grey City, Laag and Polynomiq. Each one gave their personal interpretation of Dahlo songs by turning them into nice electro songs. Some preferred to enhance the dark side of the original songs, like Polynomiq with "Mythomane", The Happyness Project by mixing introspective and melancholic atmospheres on "L'Adorer" or Electrosexual that have turned "L'enfer Enfin" into a passionate dark e.b.m. tune just like Dekad did (just to name a few). Some others decided to push the pedal on energy, like Tourdeforce on "En Sourface", Celluloide with "Le Grand Sommeil" or Neutral Lies with their version of "Weekend A Rome". All the tracks have an instant appeal but if you are already familiar with BoredomProduct, you already know that you can expect nothing else than quality!
Artist:
Northumbria
Title:
Helluland
Format:
CD
Label:
Cryo Chamber
(@)
Rated:
Northumbria is a Canadian duo offering a musical output based on guitar drones and this album is inspired, according to the linear notes, by 'the Norse discovery of Baffin Island in Canada' that was called Helludand: 'the land of flat stone'. The result is a form of ambient metal of some charm.
'Because I am Flawed I Forgive You' quietly starts this release with gentle resonances of guitar while ending with sharper notes that are developed in 'Still Waters' while 'Sacred Ground' develops the resonance enveloping the listener. 'Maelstrom' further develops this resonance in a proper guitar drone. As it focused on the highest pitch of the guitar, "A Door Made of Light I' sounds as it was created with synth as 'A Door Made of Light II' expands this sound treatment, even when the guitar note are barely audible in the background. 'Song for Freyja' follows this path acting as an introduction to 'Catch a Falling Knife I' where the notes and the resonances are juxtaposed forming an evoking blend. 'Helluland' is a long and meditative track while 'Catch a Falling Knife II' closes this release as a natural prosecution of this track so this last three tracks sound like a single tune in three movements.
Apart for his musical qualities, this release could be enjoyed by a variegated spectrum of listeners and is a project that could release something really remarkable in the near future. Almost amazing.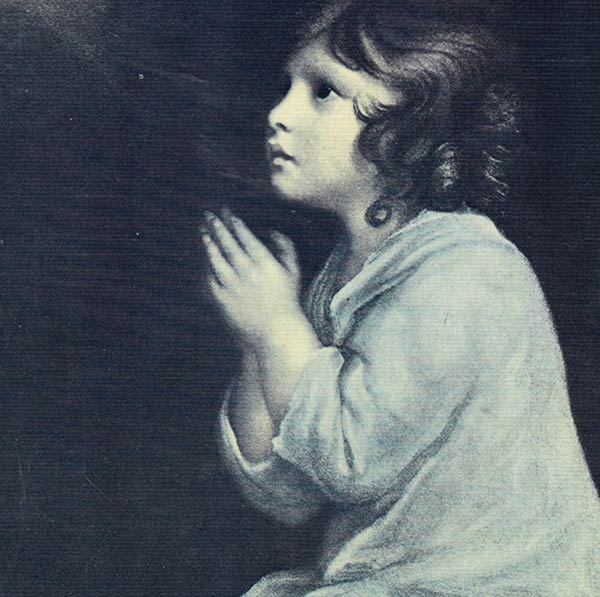 Artist:
SOL
Title:
Where Suns come to die
Format:
CD
Label:
Cold Spring
(@)
Rated:
This new release published by Cold Spring is presented as 'an exploration of growing older' viewed as 'the disappointment that follows ['¦] a nostalgia and a feeling of disconnection to the modern world'. The result is a form of dark ambient closer to the solutions in the opus of the first Der Blutharsch but without the martial attitude and with greater sensibility for sounds.
'This Bitter Earth' features, as all the other tracks, the voice of Thomas Bøjden as a sort of narrator above the soundscape created by Emil Brahe that is obscure in the first part and slowly develops in a brighter way until a form of nostalgia is evoked in the final part. After the martial samples of the first part, 'I Surrender To The Soil' focuses on the vocal loop of the line of the title. The quietness of 'Hymn' well works for the theatrical quality of the voice and smoothly develops in 'The Grinding Wheels Of Time' closing this release with the mood depicted in the linear notes of the album.
It's a demanding release as it's focused on a peculiar musical form, soundscape & spoken word, that is as evocative as it could be felt as boring if heard with the distracted ear of pop music. However the others will love this release. Recommended.